One of the things we loved about this house  when we first looked at it was the fact that it had 2 – 2 car garages and one them already had a kitchen area. My mind wandered and all I could think about was making that garage in to a farmhouse cottage. Yes, that's what we're doing right now.
You guys know my favorite colors. I kept the colors neutral and added color with accessories. I have included some affiliate links to the products used: 
Flooring: Nova Floor Lyndon 6″ x 36″ Vinyl Tile color: Richmond
Similar Dinnerware/Glasses: Aqua Dinnerware (similar), Aqua Glasses
Plywood for Faux Shiplap:
Paint: Interior walls, ceiling and trim: Sherwin Williams Alabaster; Exterior doors: Sherwin Williams Watery
Fixture: Industrial Lamp from Antique Farmhouse
Keurig: Keurig K250 Coffee Maker
Tile: Aspect Peel & Stick Tile color: Morning Dew Aspect Tile
Range: Whirlpool Self Cleaning Range
Refrigerator: Whirlpool Side x Side
It's still a work in progress. After we talked to our contractor, here's what she came up with: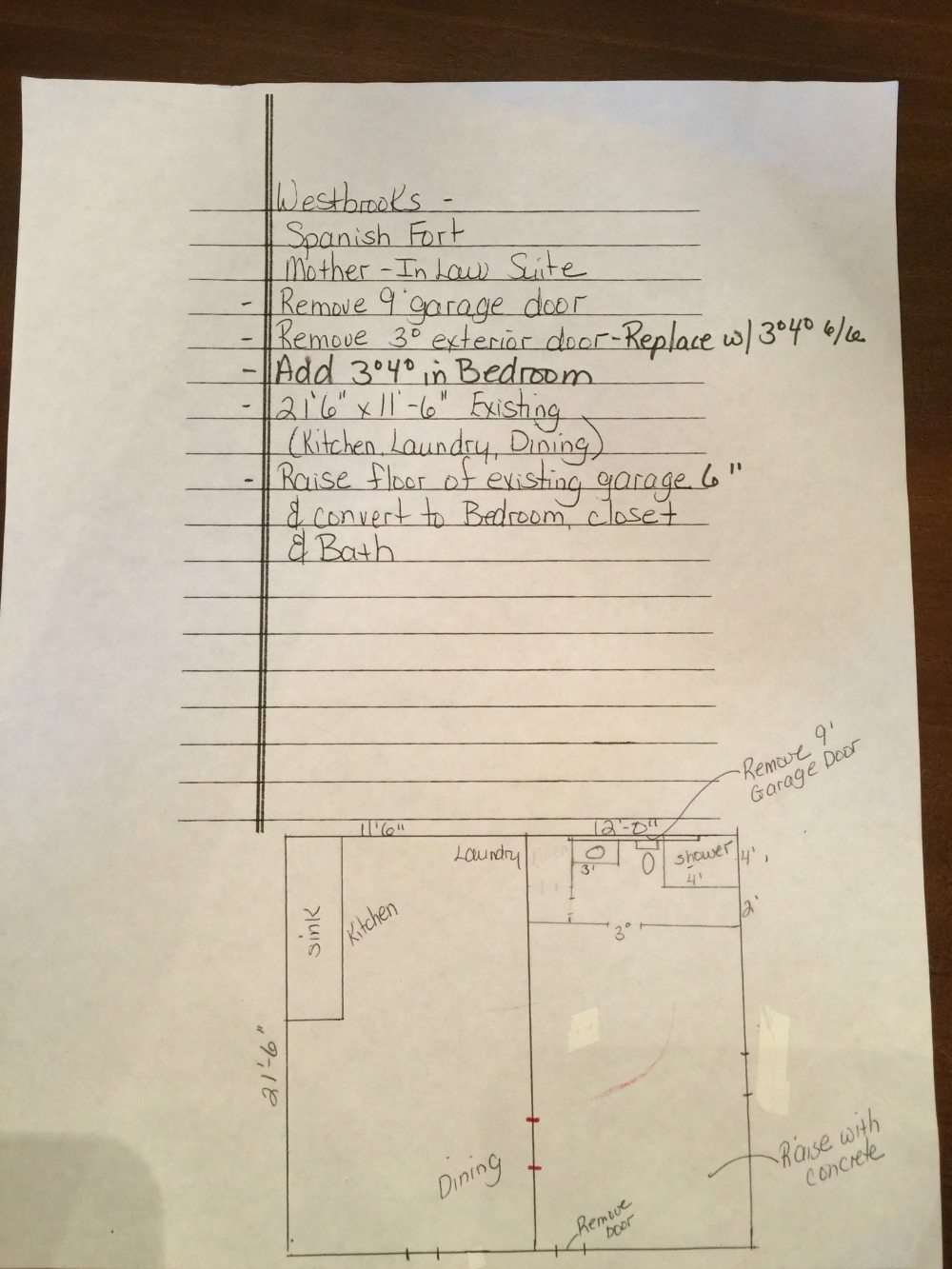 After the initial drawing, I wanted to make sure there was enough living space, so I tweaked it a little and here's what I came up with: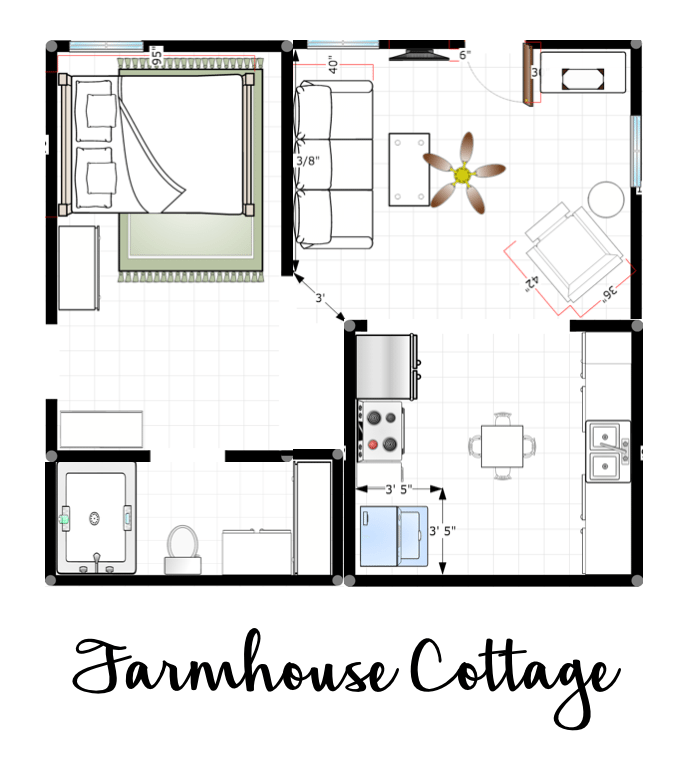 Here are the photos from our first visit to the property.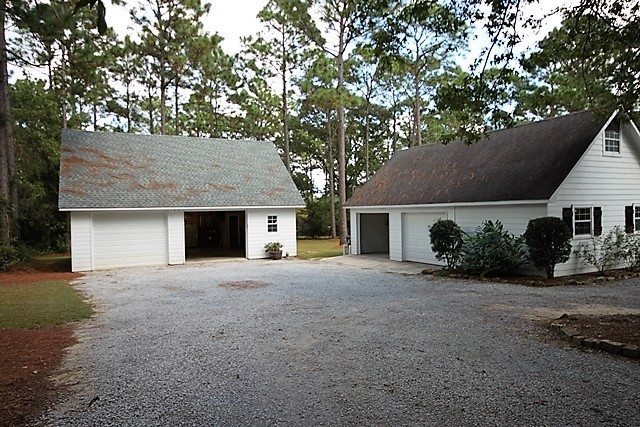 The 2 car garage on the right will be converted in to a 500+ square foot farmhouse cottage, leaving a one car garage.
The area above the garage will house the air conditioner, hot water heater and storage.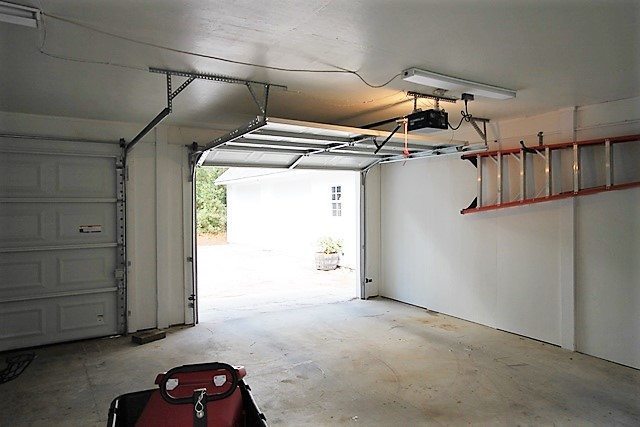 Here's the other side of the building.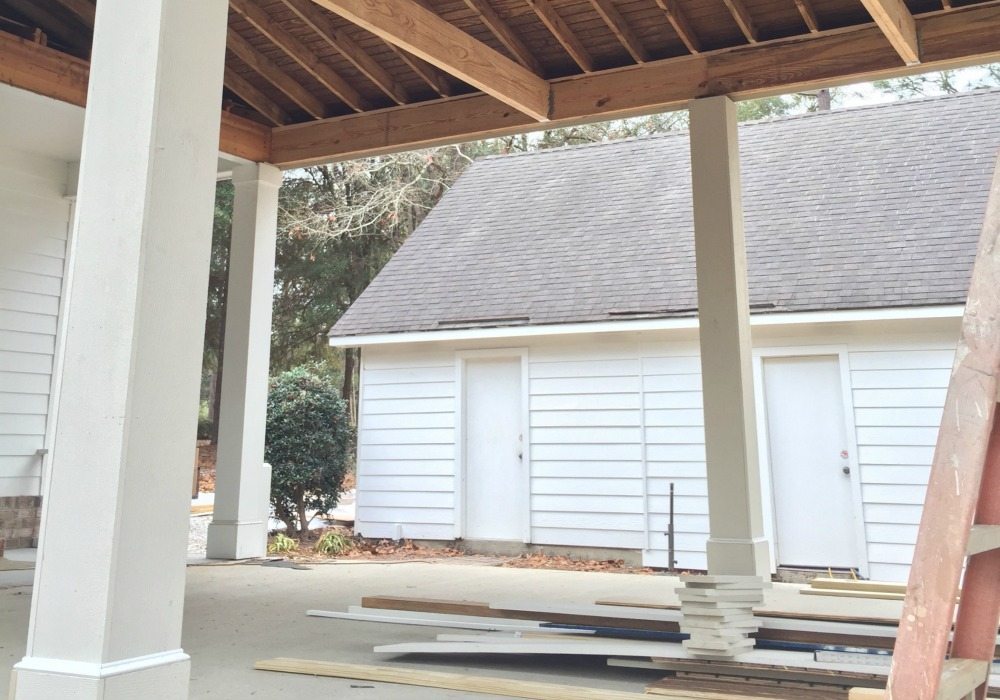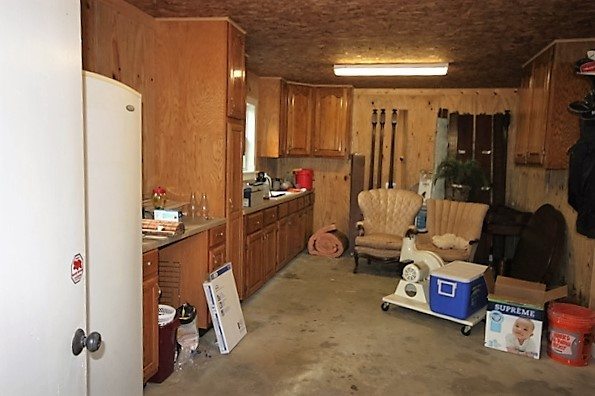 The desk cabinet and all of the upper cabinets will be removed and open shelves added to the right of the sink. All the walls and ceiling were covered with plywood. Dark and dirty but Murphy doesn't mind plopping down in here.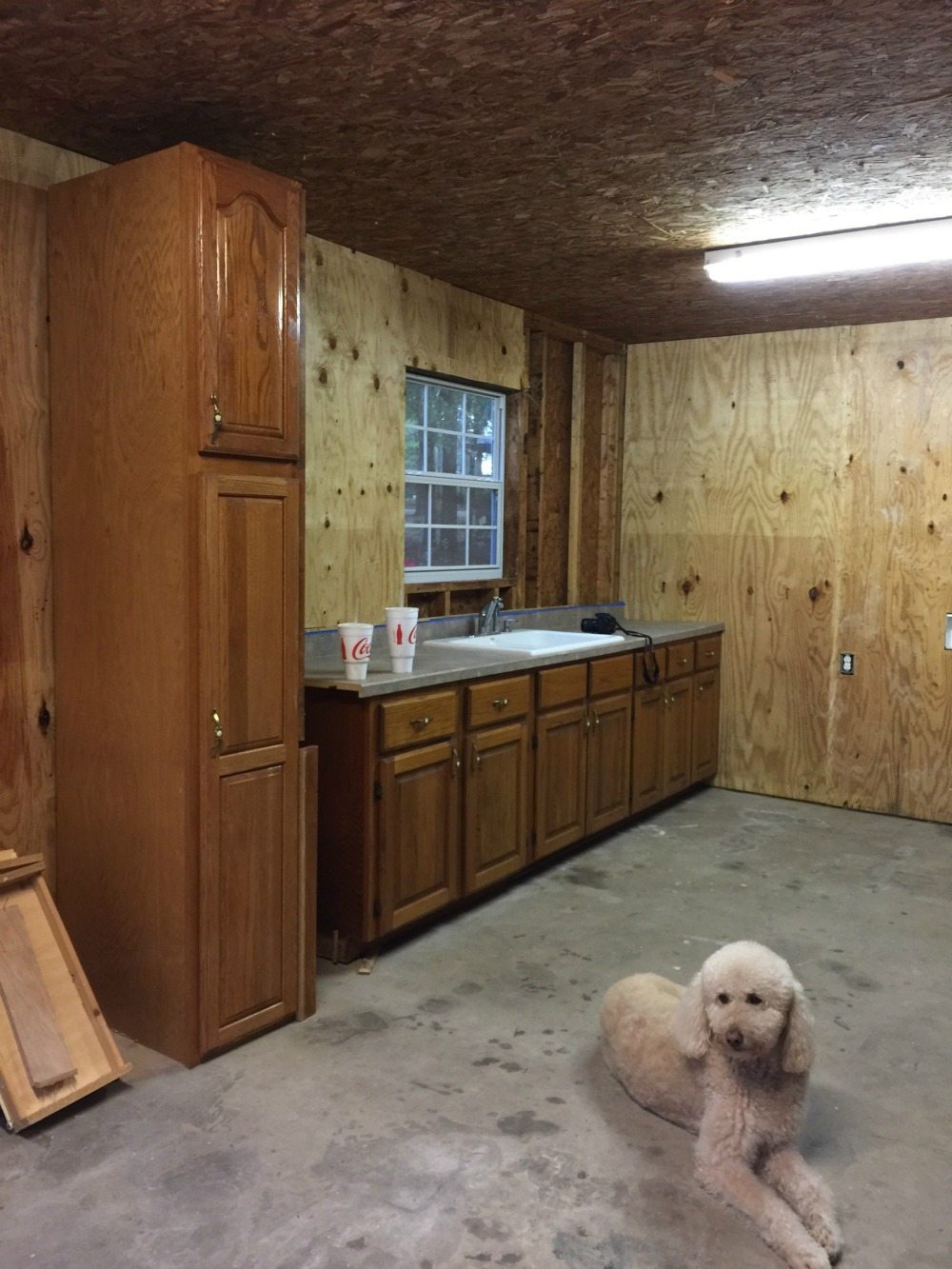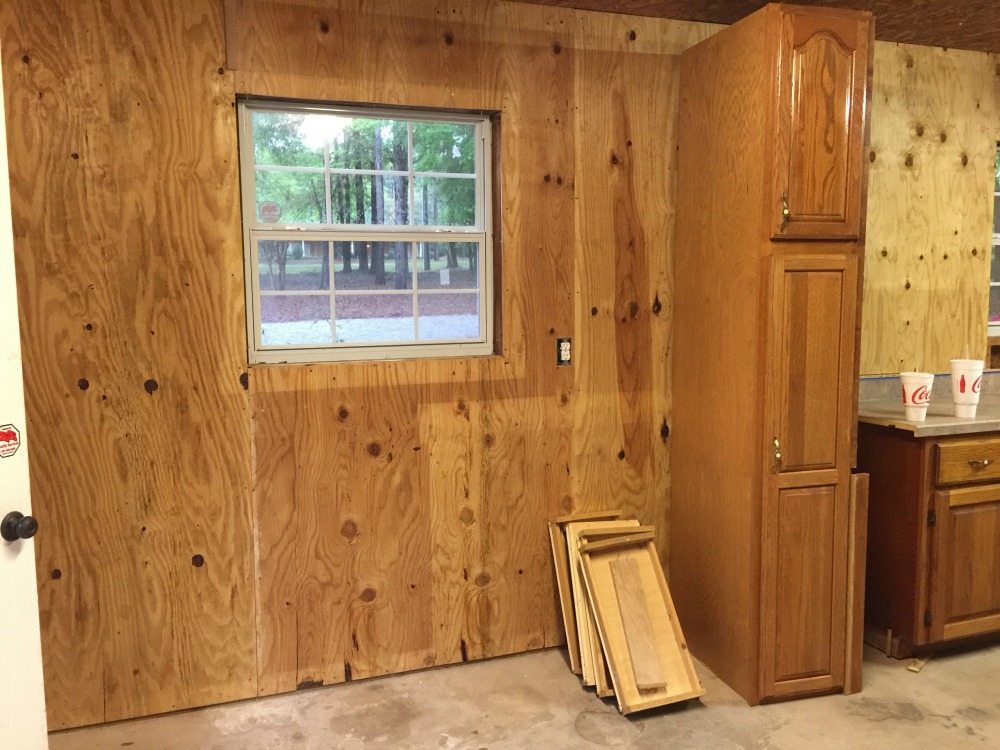 To make the living room larger, part of the cabinet to the left of the sink will be removed and the pantry relocated.
List of things to do:
Remove all the ply wood, add drywall.
Remove and shorten one wall.
Raise the garage floor, pour 6″ inches of concrete so the floor of the current garage is even with the kitchen floor.
Plumbing, electrical – can lights, flood light, AC/Heat, hot water heater
Flooring
Light fixtures
New doors and add 2 windows
It's a work in progress and I will continue to keep you updated! My Mama will be moving in to the farmhouse cottage, we're all anxious for it to be completed!
Pin it for later and follow along until completion: