It's time for our latest 10 Minute Decorating Idea!
10 Minute Farmhouse Flower Arrangement – who doesn't love a quick idea?
You don't have to spend a lot of money or time for this idea. I grabbed the roses and eucalyptus at Trader Joe's. Roses  ($5.99 and $2 for the filler.) If you're like me, your knock out roses are blooming right now and you could you those!

For less than $10, I created this floral arrangement. I love this casual quirky look. Growing up in the country, the ladies in my family were always putting flowers in old jars and cans. This idea has my grandma written all over it!
I don't save every can or jar for flowers but I loved the colors in this tomato can…call me crazy…but I love it! It's perfect for everyday and casual parties. Opposites do attract, the roses look perfect in a can!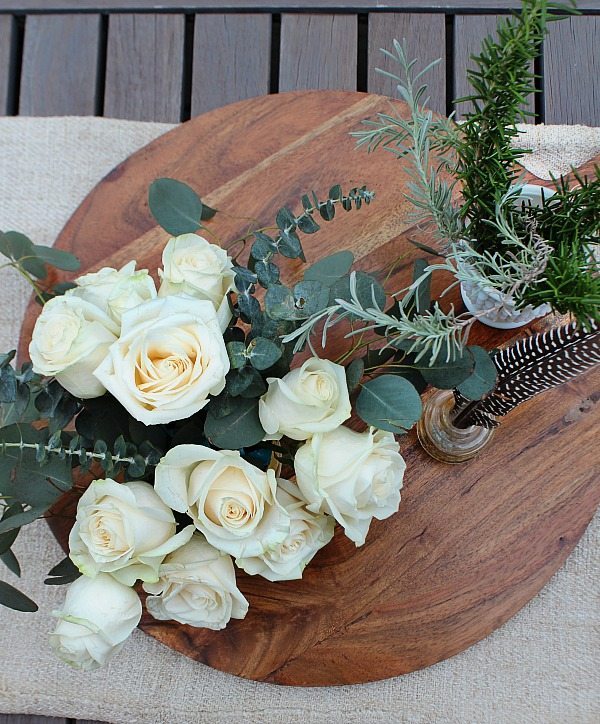 To complete the centerpiece, I placed the arrangement on a wood cutting board, added a feather to a glass ink well and picked fresh lavender and rosemary from the yard and placed it in a hob knob milk glass. The perfect farmhouse flower arrangement.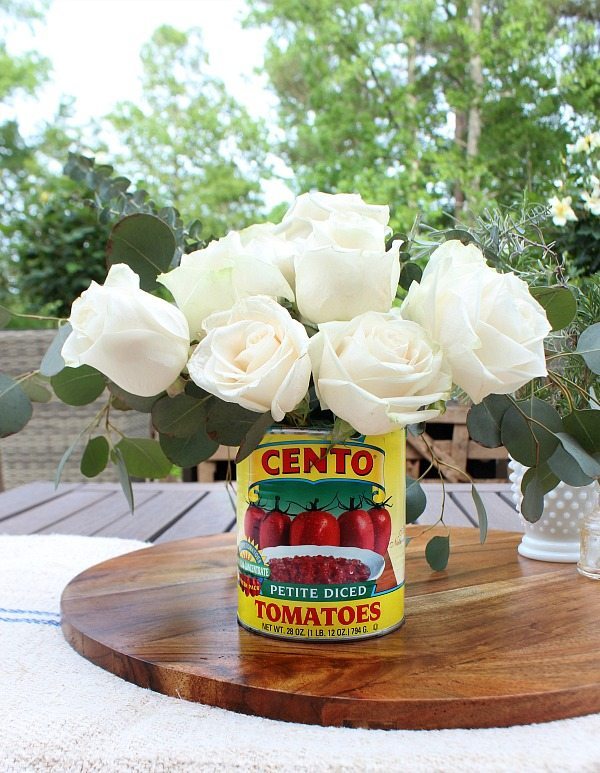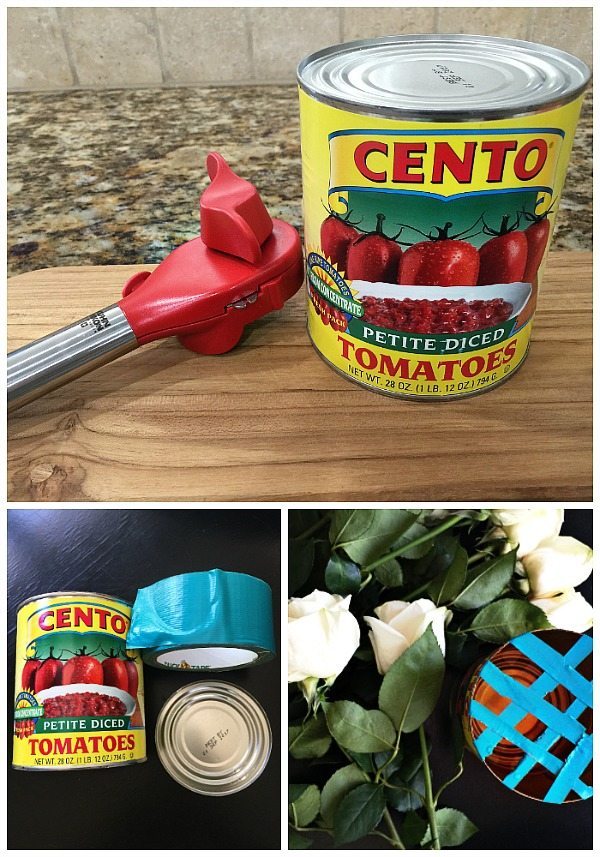 I used a safety edge can opener and duck tape to make a flower frog. Duck tape is the perfect stand-in for floral tape.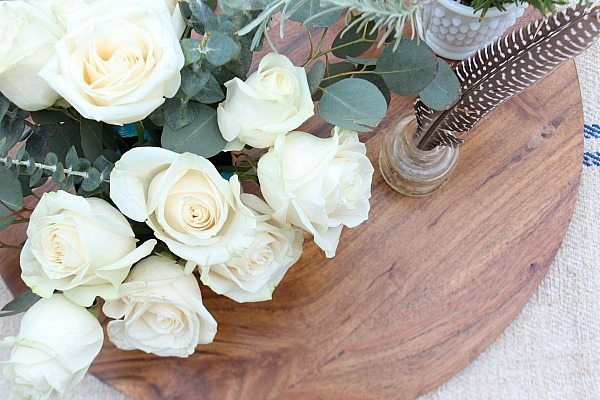 Grab some flowers from the yard, recycle a can or pickle jar and create your own arrangement.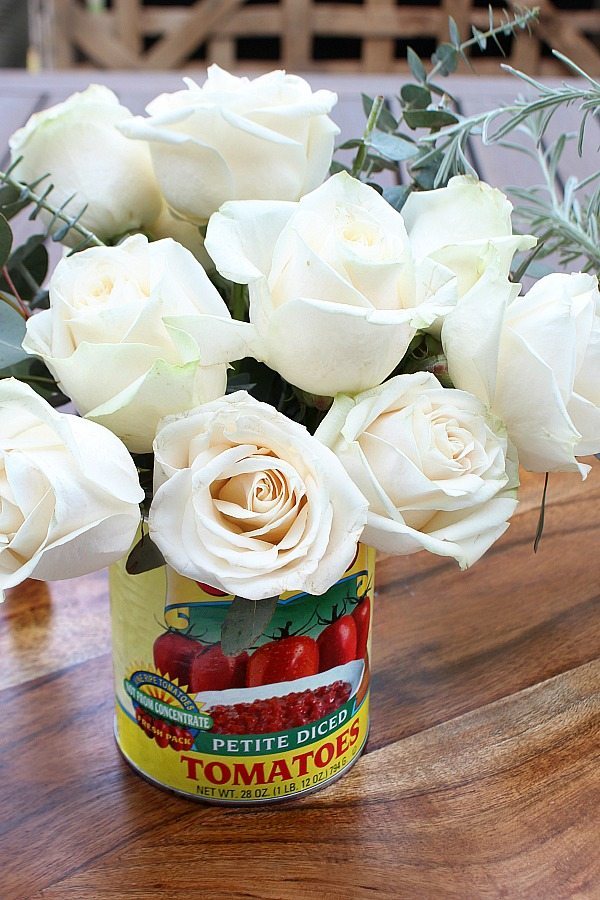 If you have 10 minutes or less you can make this fun farmhouse flower arrangement.
Be sure to visit my friends to see their "10 Minute Decorating" ideas for using flowers!
Pin It for later 🙂