No matter what design is popular, I always come back to the farm.
Farmhouse Love
Timeworn.
Wood, tin, rust (the good kind)…
Here's the story of how the Farmhouse Wood and Tin 3-Tier Tray saved the day.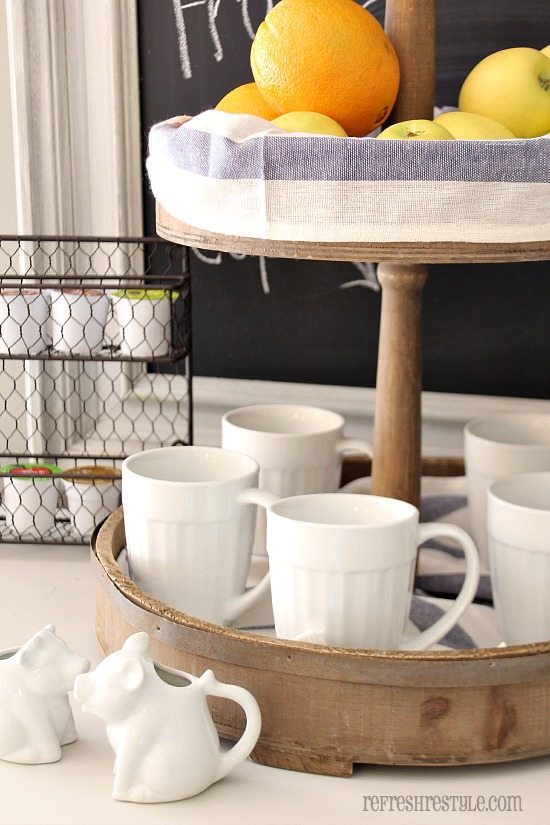 At the Funny Farm, we like things easy and convenient.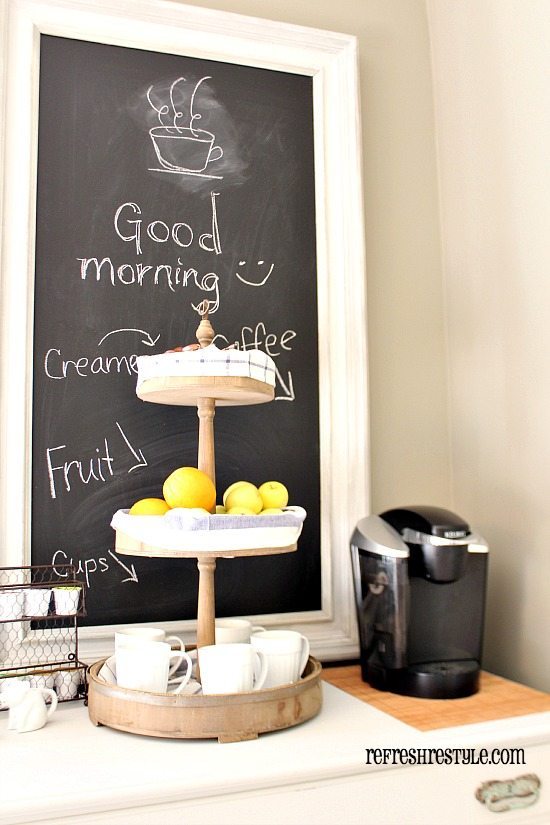 on the farm, we like our coffee with a little cream…flavored cream.
And we like the cream right beside the coffee maker.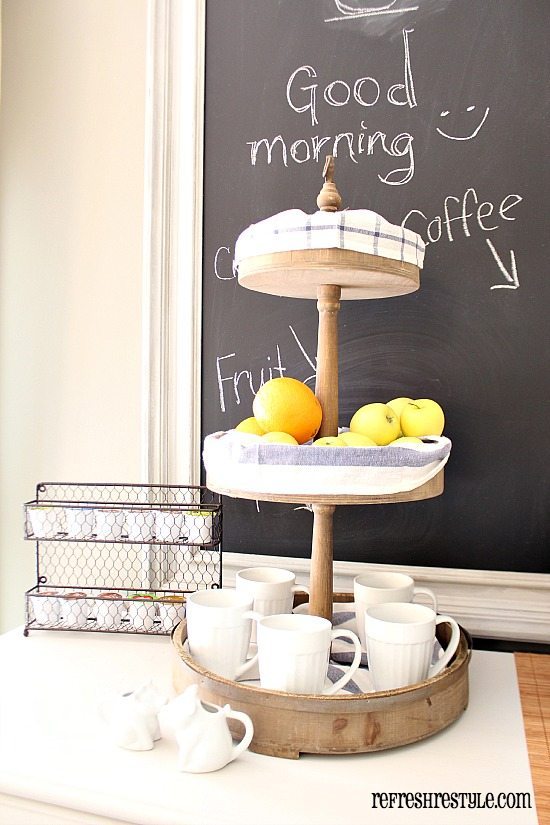 When we're having our coffee, we like to grab a piece of fruit.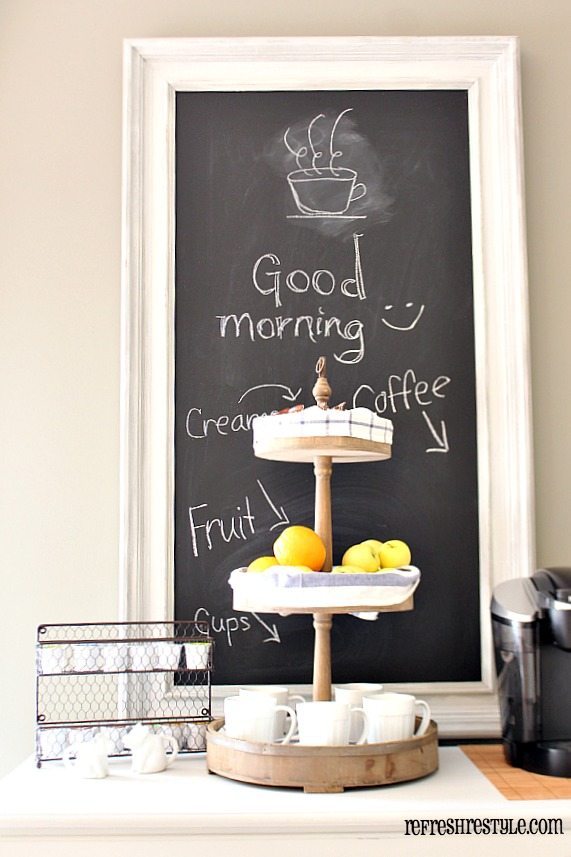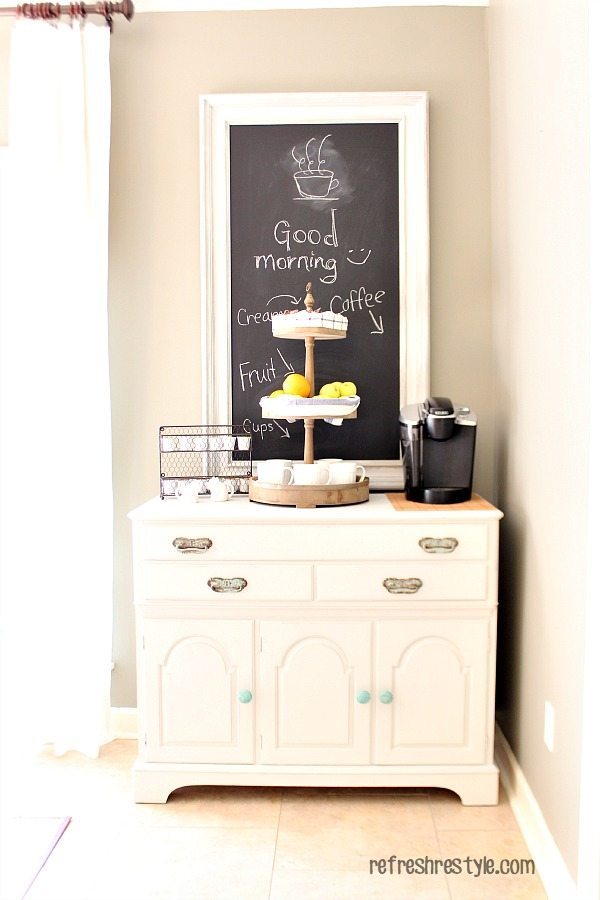 And on the farm we're so glad we painted a buffet and turned it in to a beverage center.
The beverage center made things convenient, but…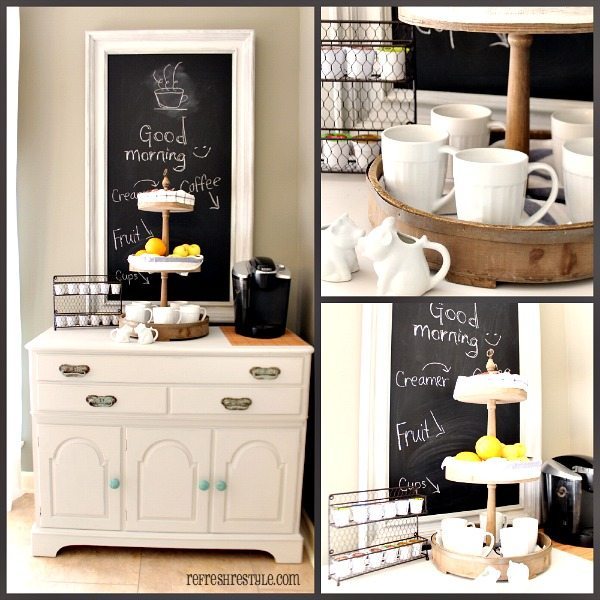 More and more stuff was finding it's way over there. She needed a little organization.
She loved serving us, but she'd been working overtime in crowded conditions. She was looking sad, every time I walked by she begged to be de-cluttered.
What to do, she only has a little surface space. I need my coffee pot there and the coffee and the cups and the creamer, and, and, and.