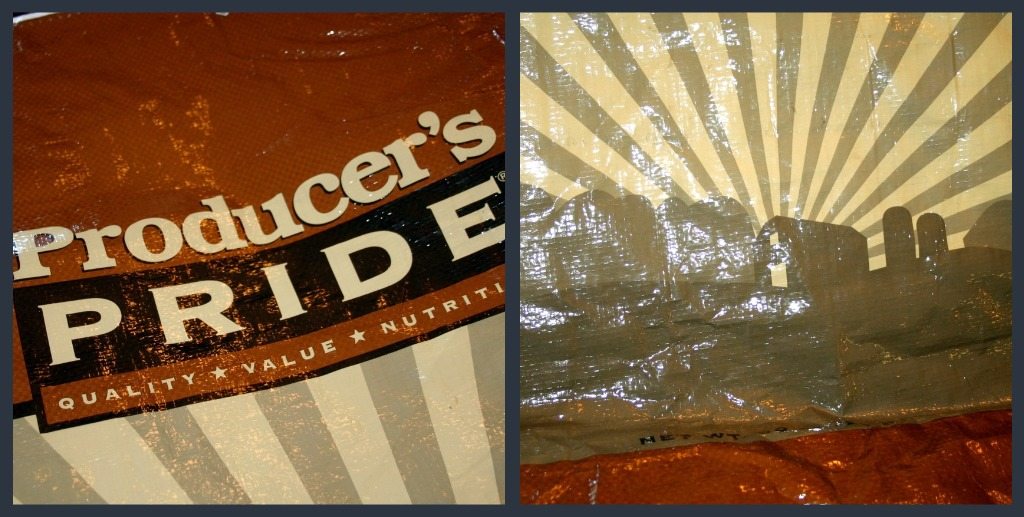 I meet a lady at Lake Martin this week and she gave me some of her feed sacks, she reuses them for garbage bags.  That's a great idea too!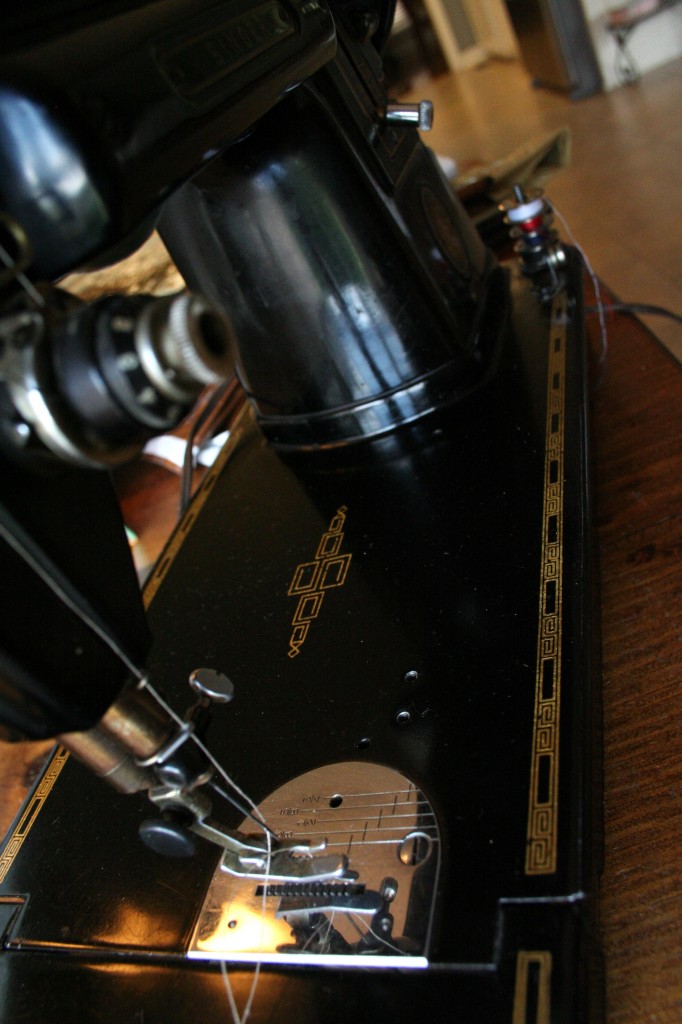 I used my really old Singer sewing machine, it only does a straight stitch…wish it did zig zag!
I hope you can follow this, here's what I did: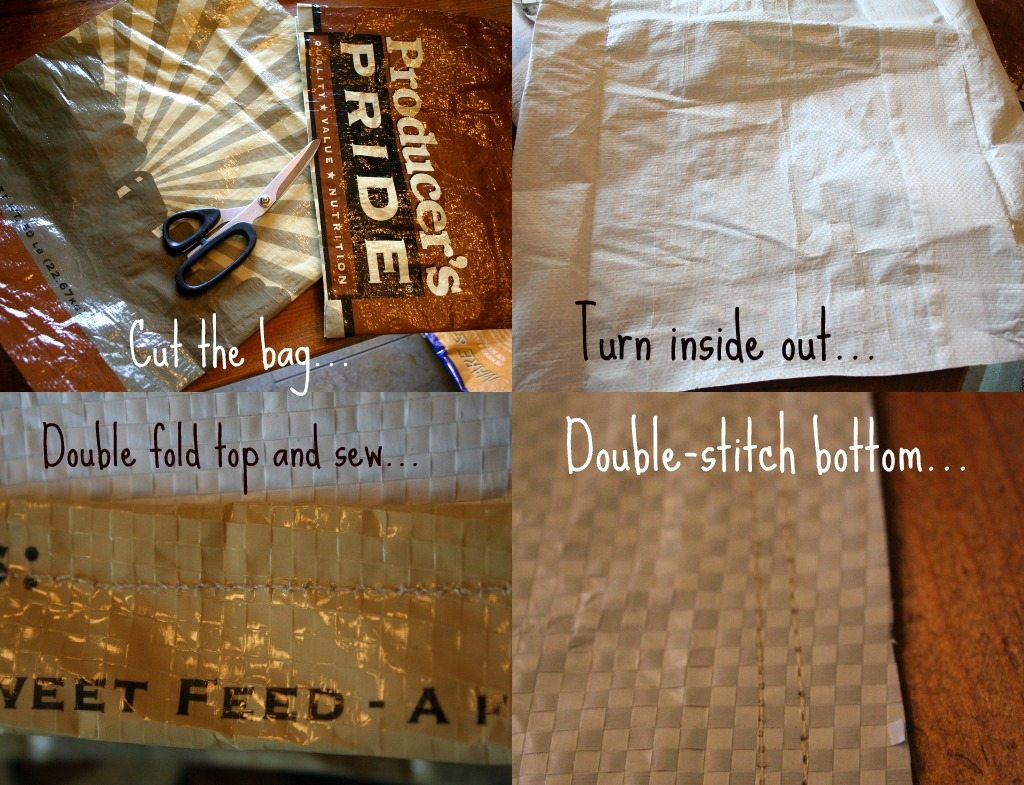 Decide how much of a base, you want.  (I decided on 4 1/2 inches).  You could make it really wide, or none at all: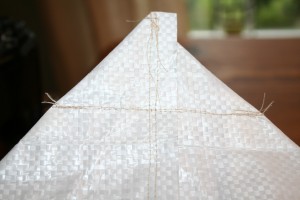 After I folded and measured the 4 1/2 inches, I double stitched across the corner to create the base.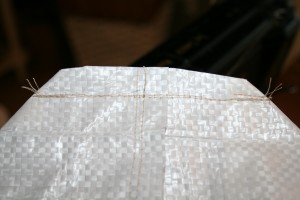 Cut off the excess and repeat on the other end, then I turned the bag right side out.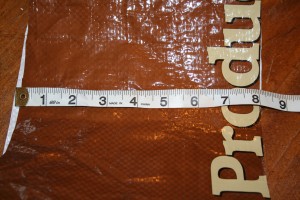 For the handles, I cut the leftover part of the bag 4 inches wide and then cut the length in half.  I folded each side in and single stitched to create the handles.  You can make these any size you want.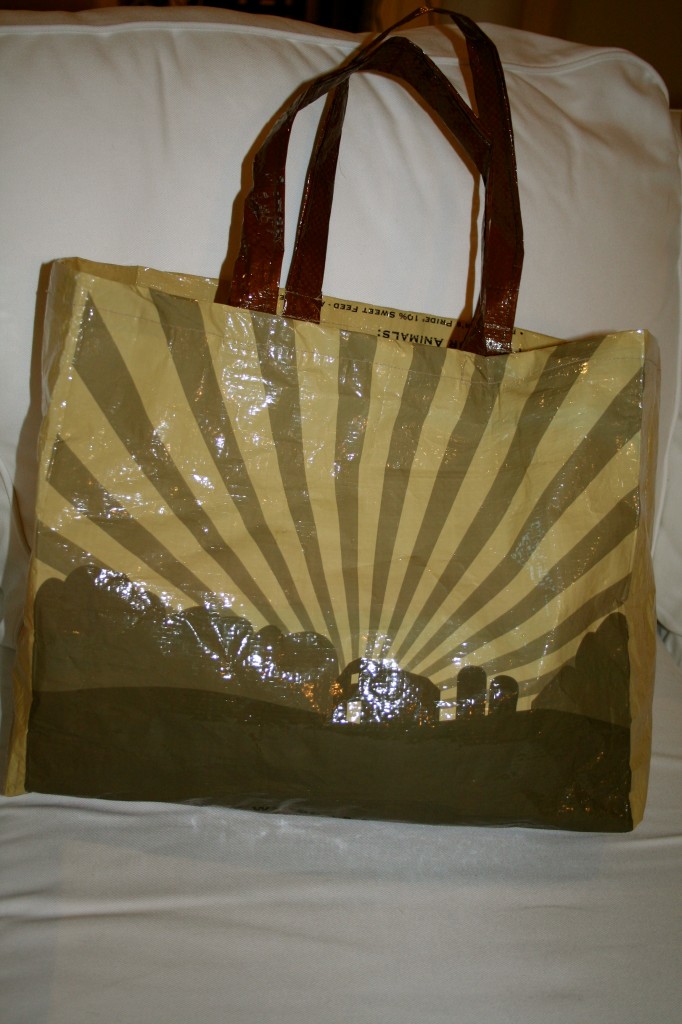 I attached the handles 4 inches from the side.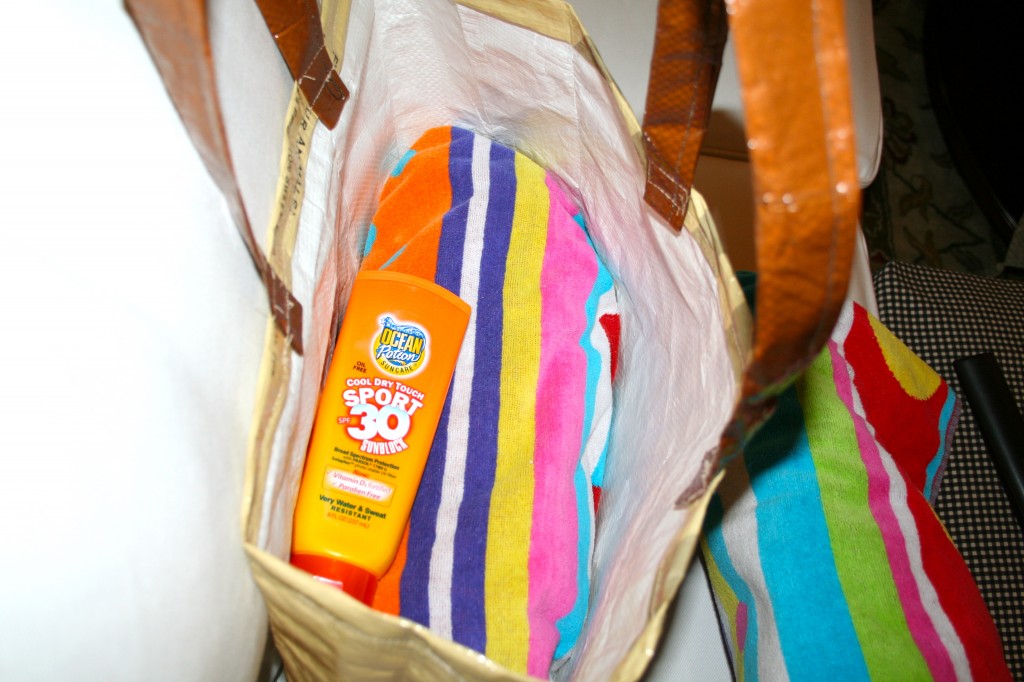 These will be great to carry on the boat, the farmers market or to the grocery store!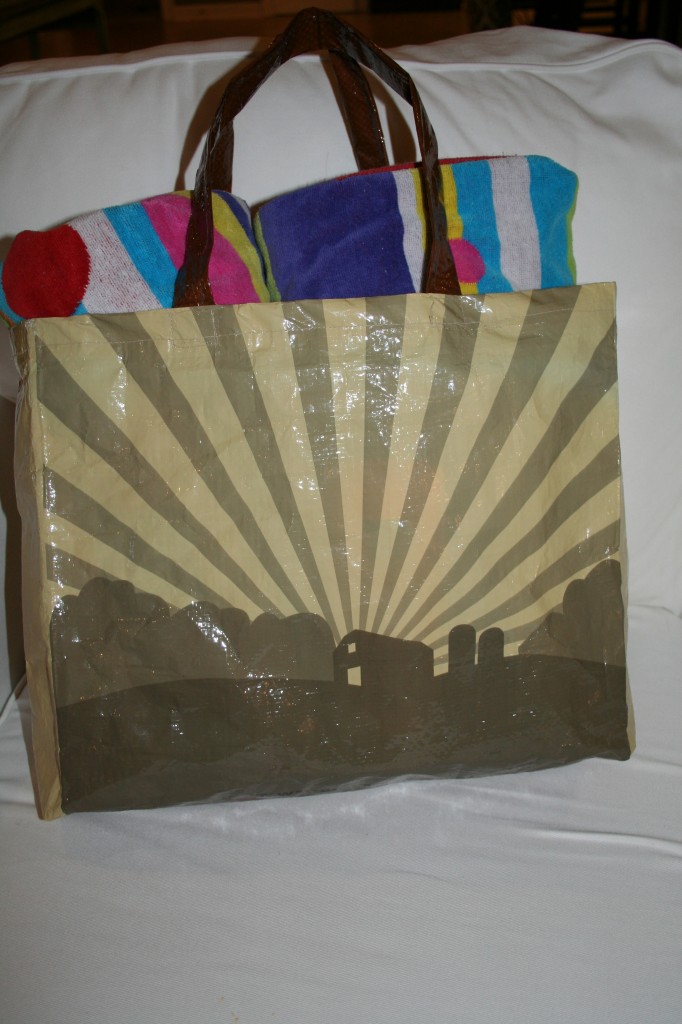 There are so many ways to recycle, we just need to look around and take advantage of them!
Happy Recycling, now on to my next sewing project, this week I've got a couple…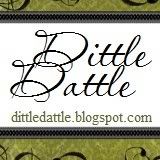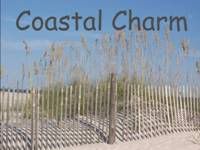 They're not just for animals! I've seen several versions of feed sacks made into totes. Of course, I had to try one.