I walked in to Goodwill, strolled down the far left side. My usual route, first I check out the wall of dishes, glassware, and then I take a right turn and scan the furniture.  I see her sitting there. No one around, run, walk fast over to her. My mind racing, I head back up front to get a shopping cart. All the time panicked that I won't make it back before someone scoops her up.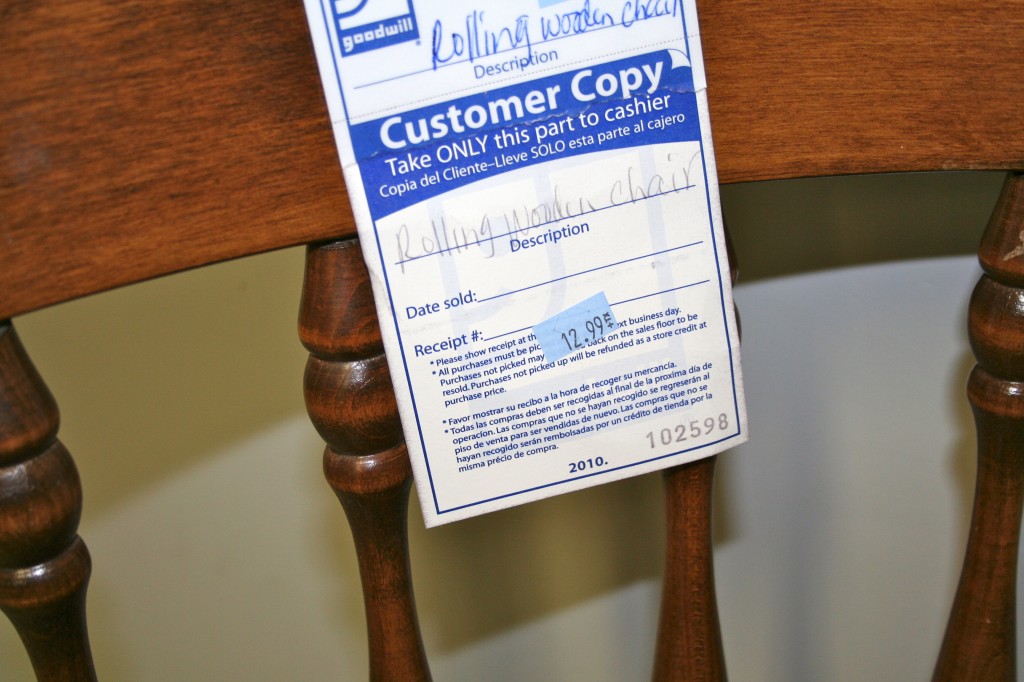 $12.99, but I really don't need a desk chair. I just bought one at Office Max, for my kitchen desk. I put her my cart anyway. I walked around thinking about the ones that I saw in Pottery Barn for $269-$399: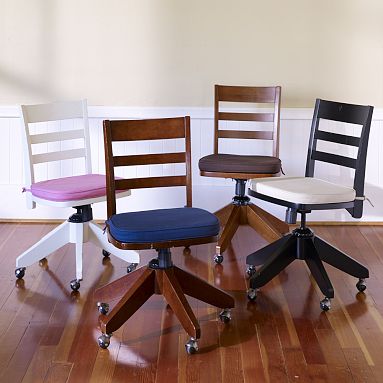 Oh what the heck, I'm getting her.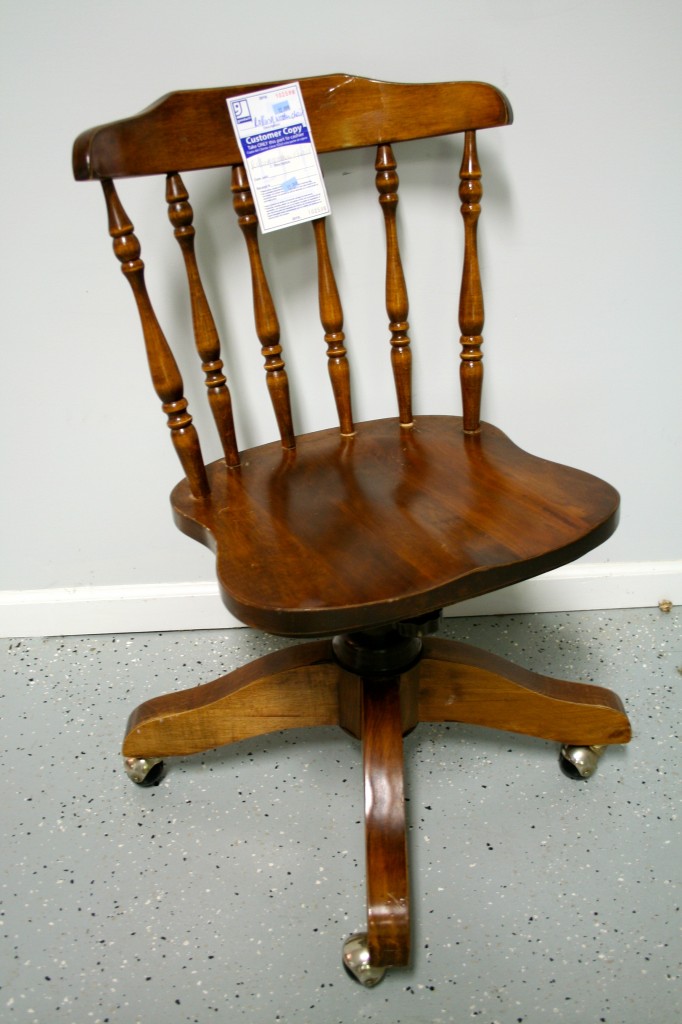 I used the Annie Sloan Old White Chalk paint and distressed her a little:
She functions perfectly, and she's all freshened up with the white paint. I'm so glad I was a big spender and rescued this $12.99 beauty! What do you think about the little lady now?
Sharing here: