Today I'm sharing foam pumpkin crafts and more Dollar Store Design ideas from my friends.
Adding Mod Podge and paper napkins to a foam pumpkin is very popular but guess what? I have never tried it! Shocked, I know me too! Today you are seeing a first for me and let me tell you, it's easy and I love the end result. Dollar pumpkins never looked so good.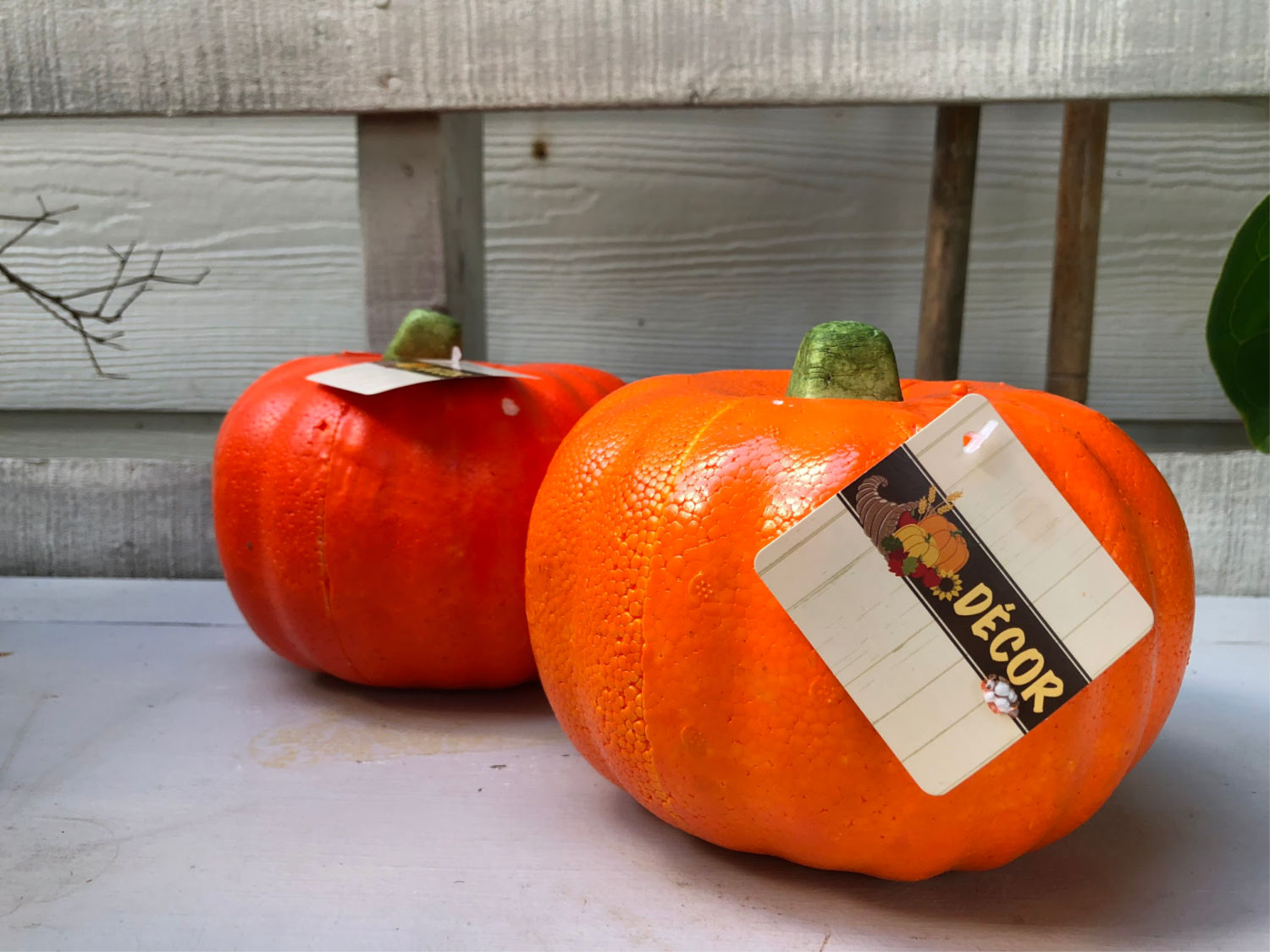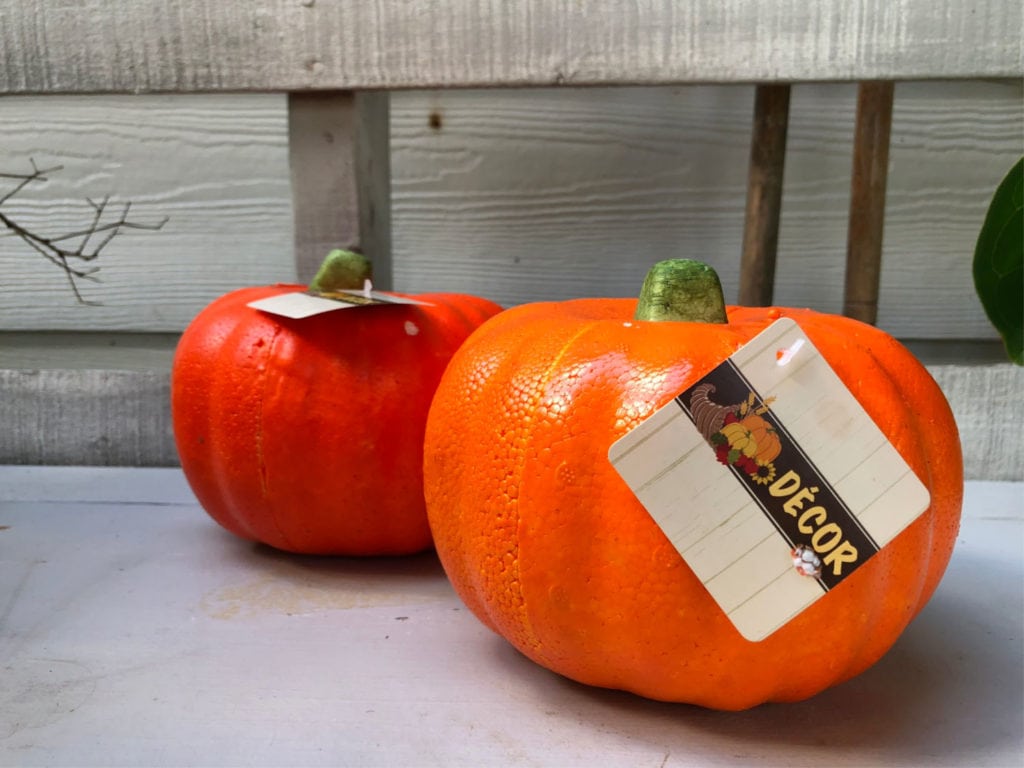 The only thing that I had a problem with was my patience. I kept getting my fingers stuck, I should have done one section at a time and let it dry. Luckily I was able to fix the damage from stuck fingers.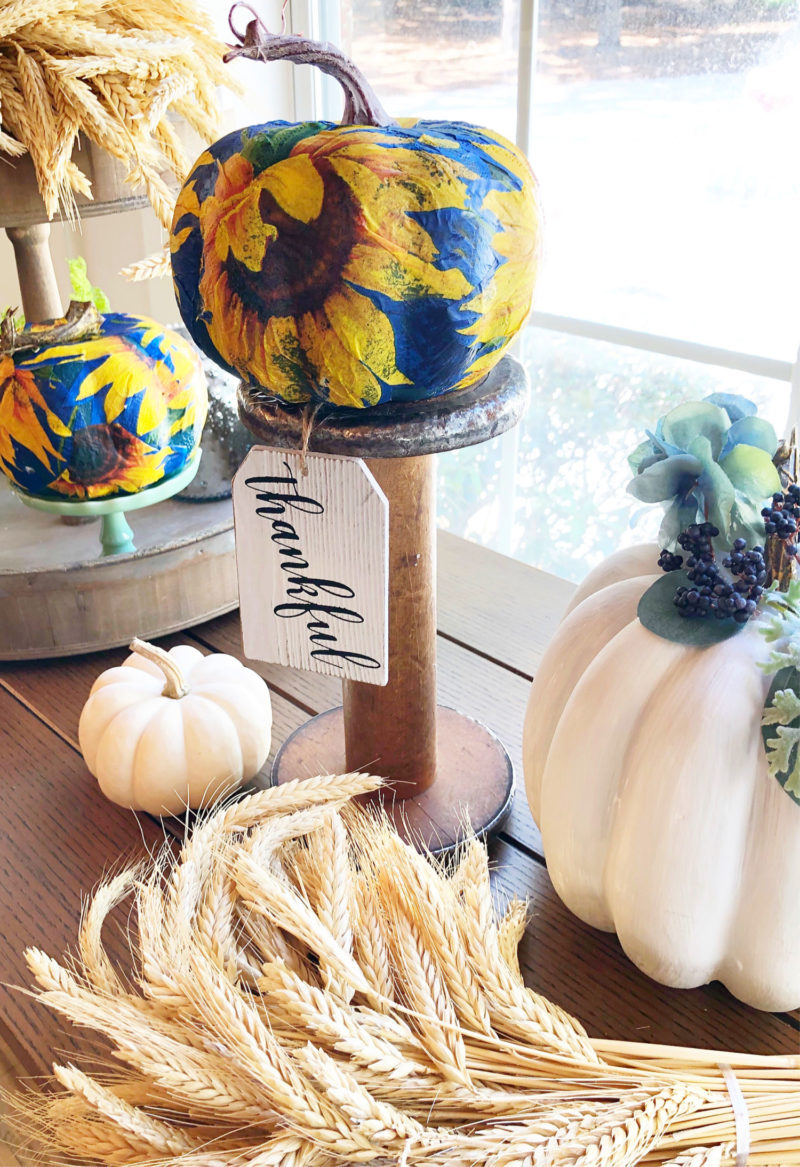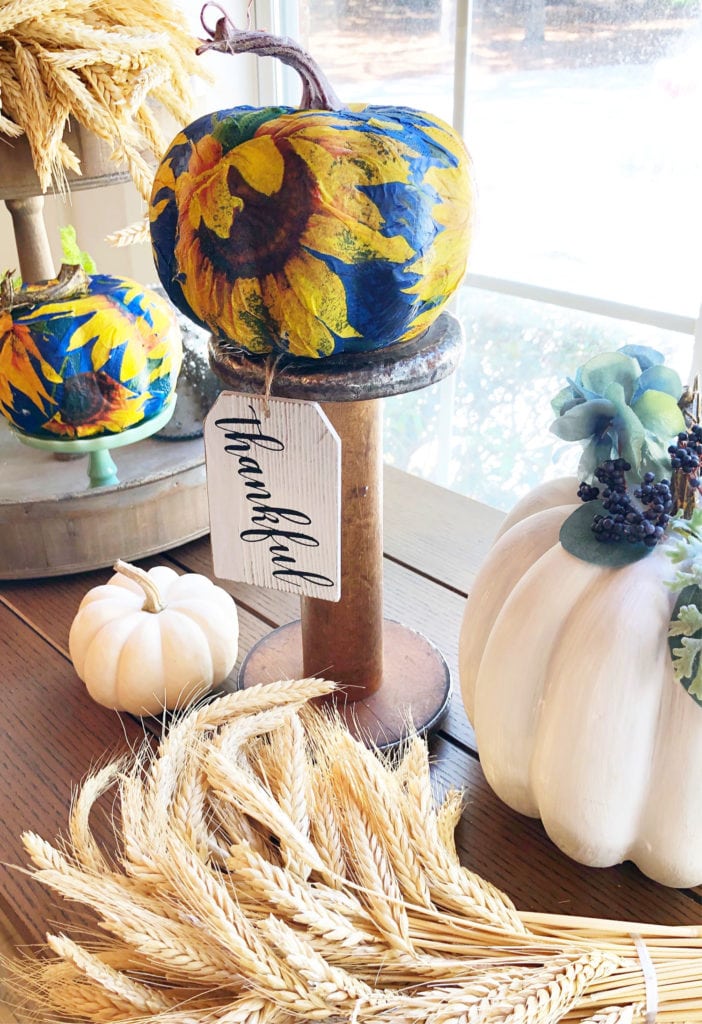 Yield: 3 or more
Foam Pumpkins Crafts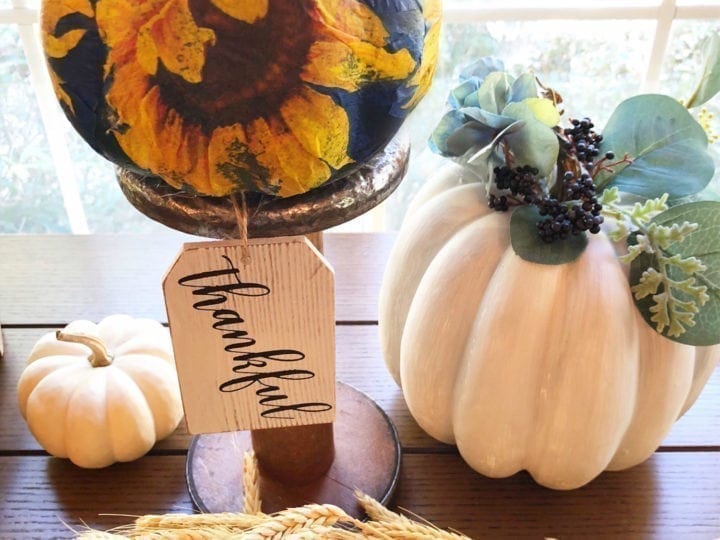 Transform Dollar Store foam pumpkins with napkins and Mod Podge. These sunflower napkins are perfect for fall.

Active Time 15 minutes

Total Time 15 minutes

Difficulty Easy
Materials
Dollar Tree Pumpkins
Paper Napkins
Mod Podge
Tools
Small paint brush
Scissors
Instructions
Remove the foam stem from the pumpkin.
Using a small paint brush, smooth a thin layer of Mod Podge over the pumpkin.
Most napkins have layers, peel apart and use the decorative layer.
Cut napkin to fit the pumpkin.
Place the napkin over the area with the Mod Podge, use the small paint brush to smooth on.
Cover the pumpkin as desired and let dry.
Add a stem, faux or real and decorate.
Notes
Try to do one section at a time, so your fingers didn't stick to the wet glue areas. I sat my pumpkin on top of a small glass. You could add a skewer to the bottom and stick the pumpkin in a piece of foam to hold it secure while you work on it.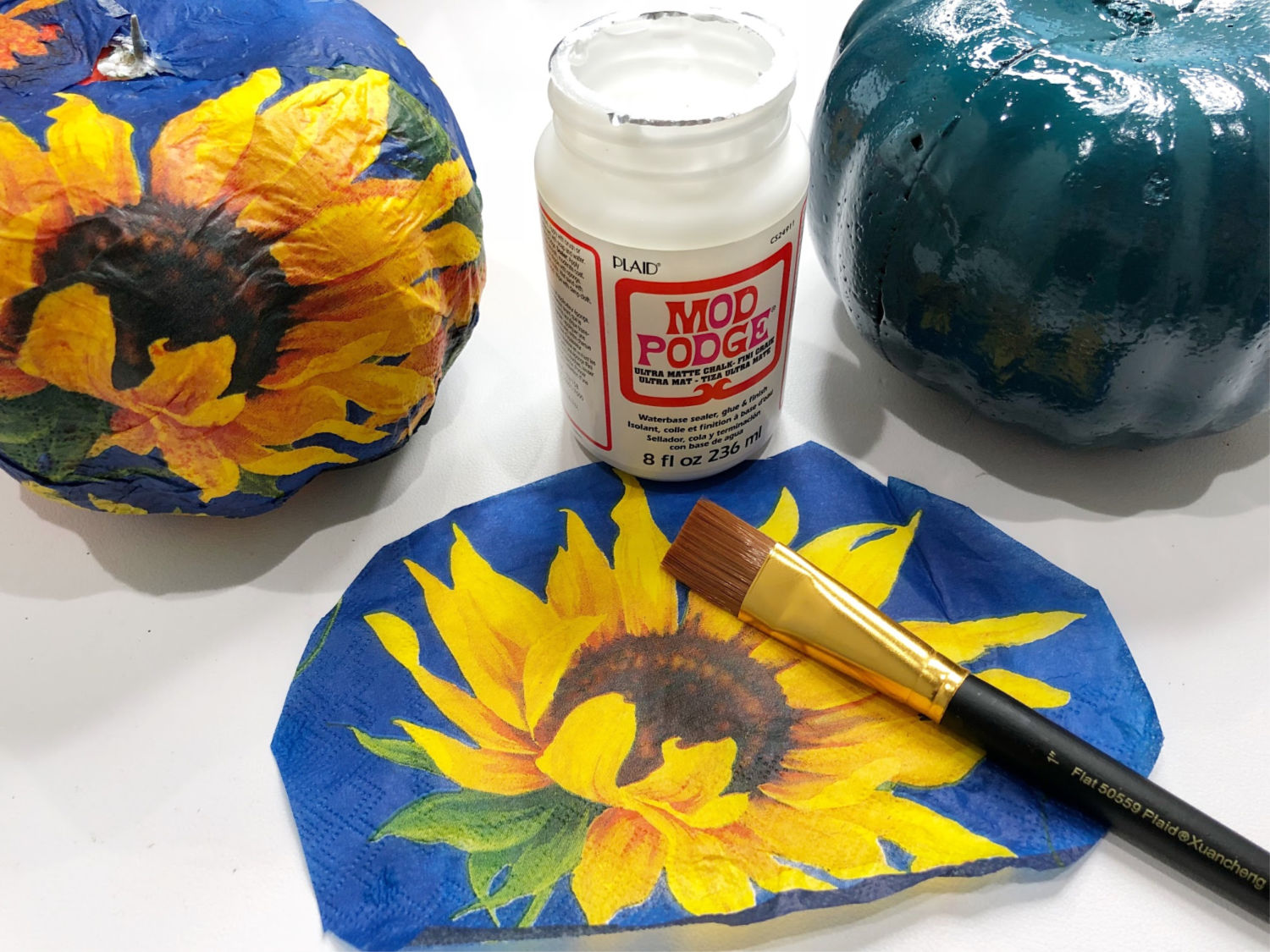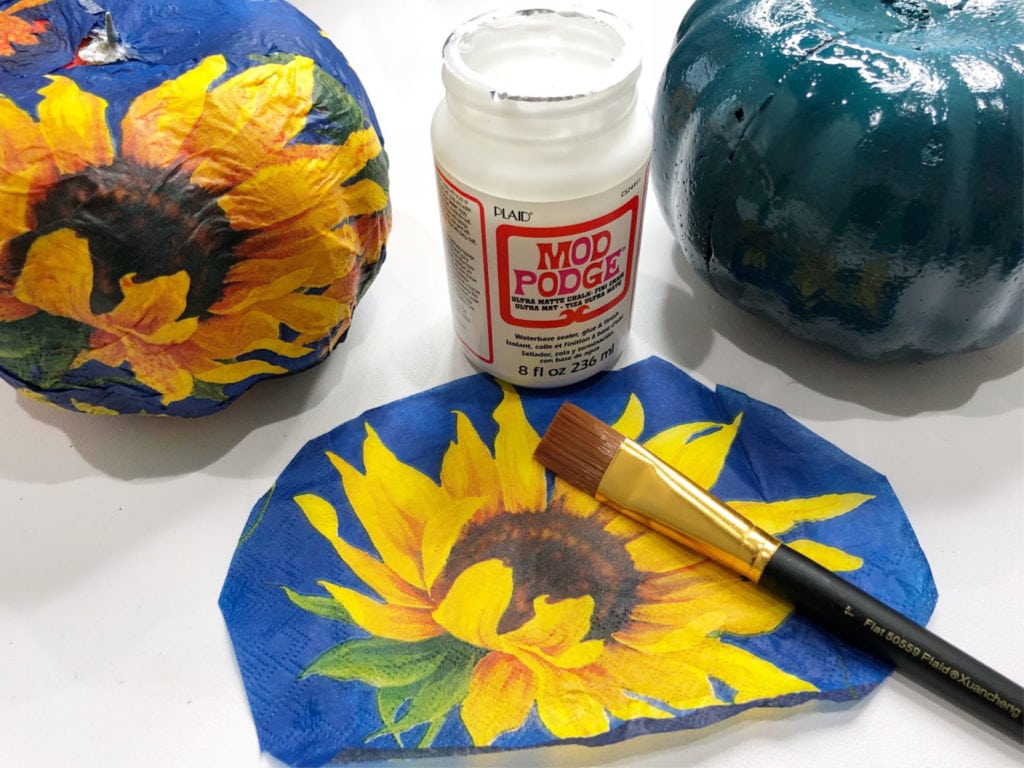 I did spray paint two of the pumpkins blue. I thought it would look better, honestly I loved how the original orange one turned out the best. The colors were more vibrant. So skip the spray paint! (I never thought I'd say, skip spray paint lol.)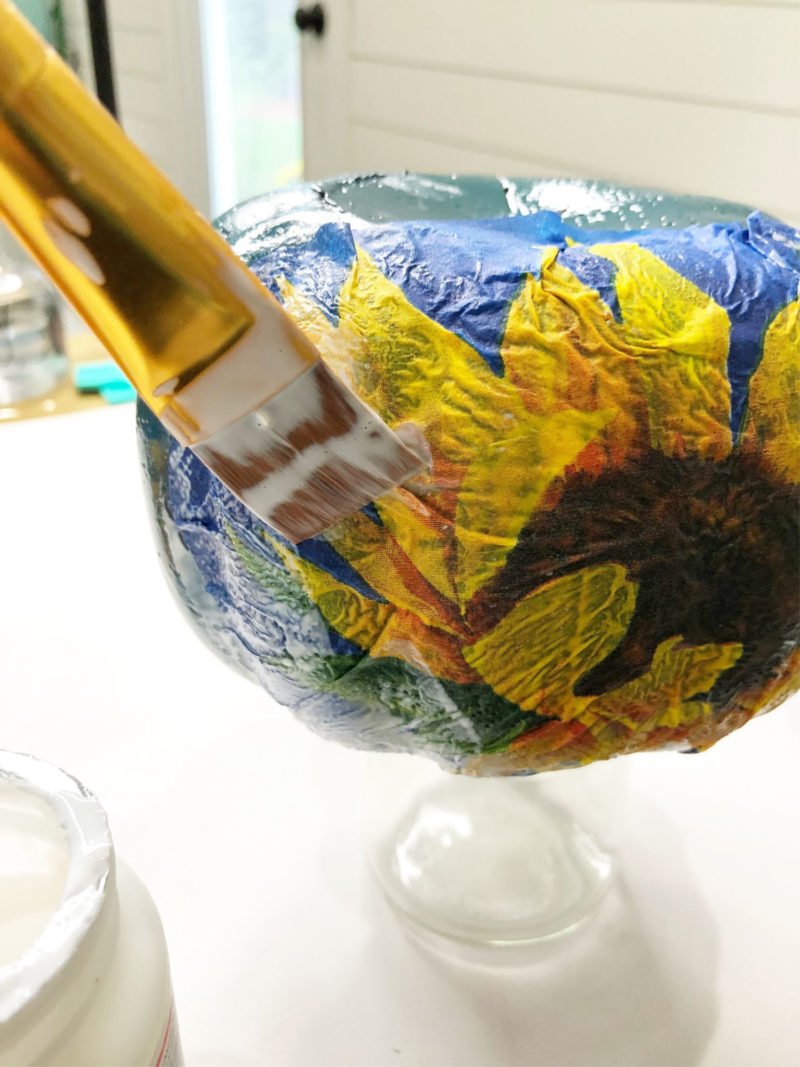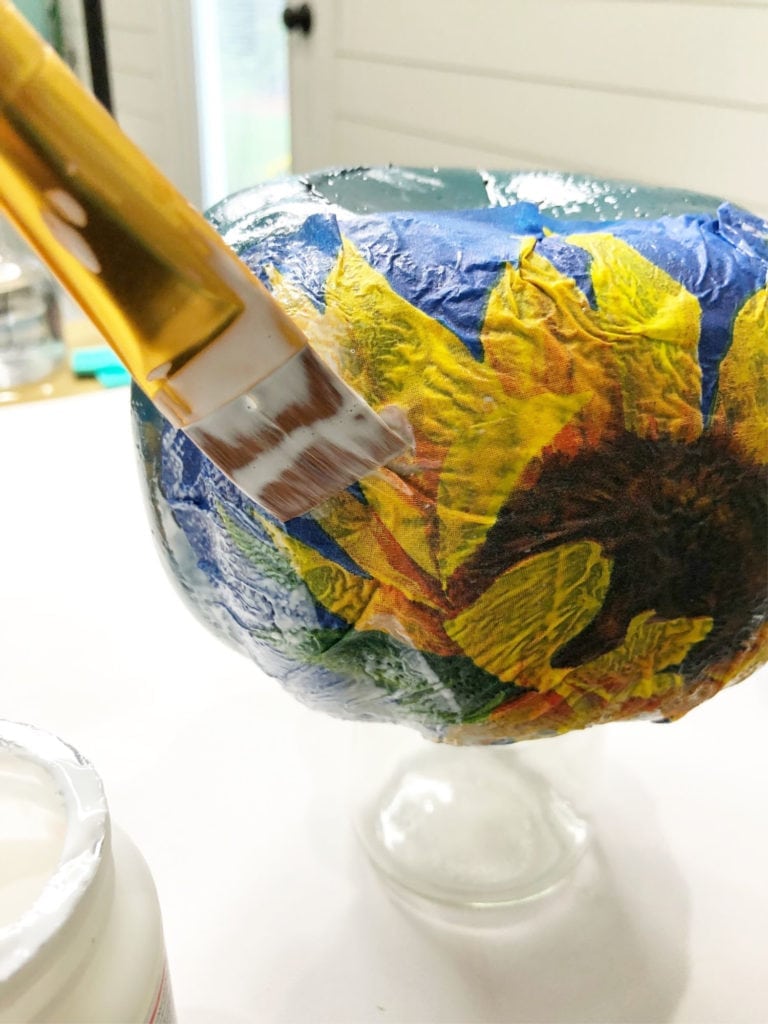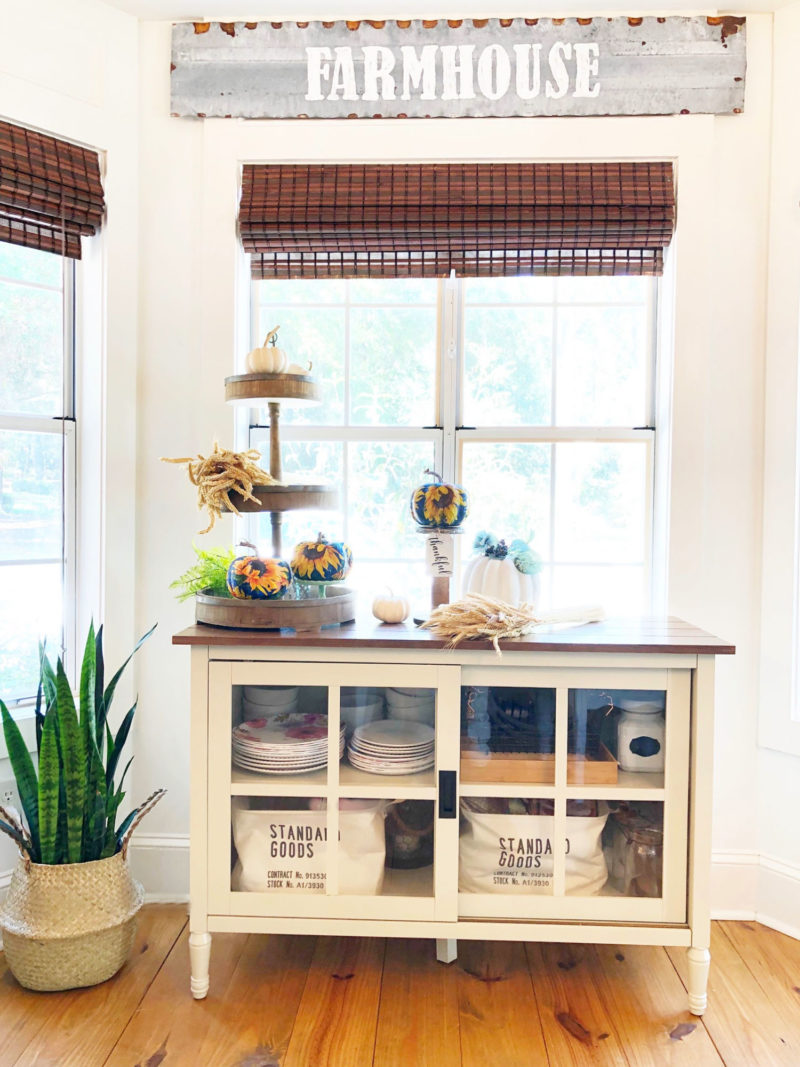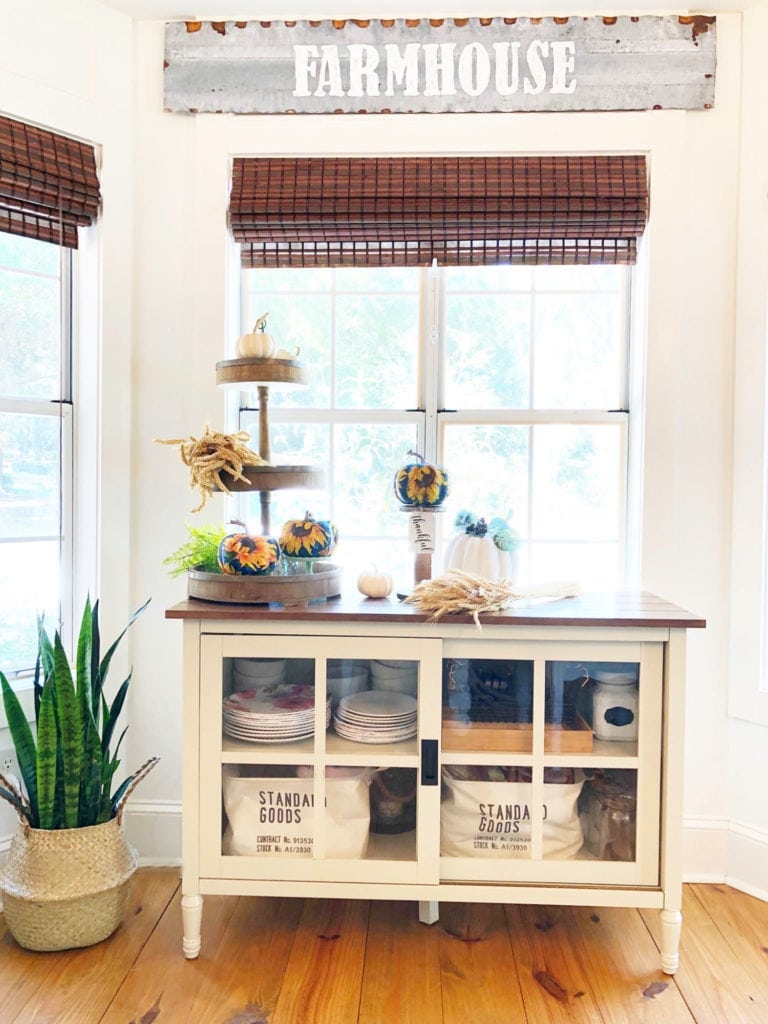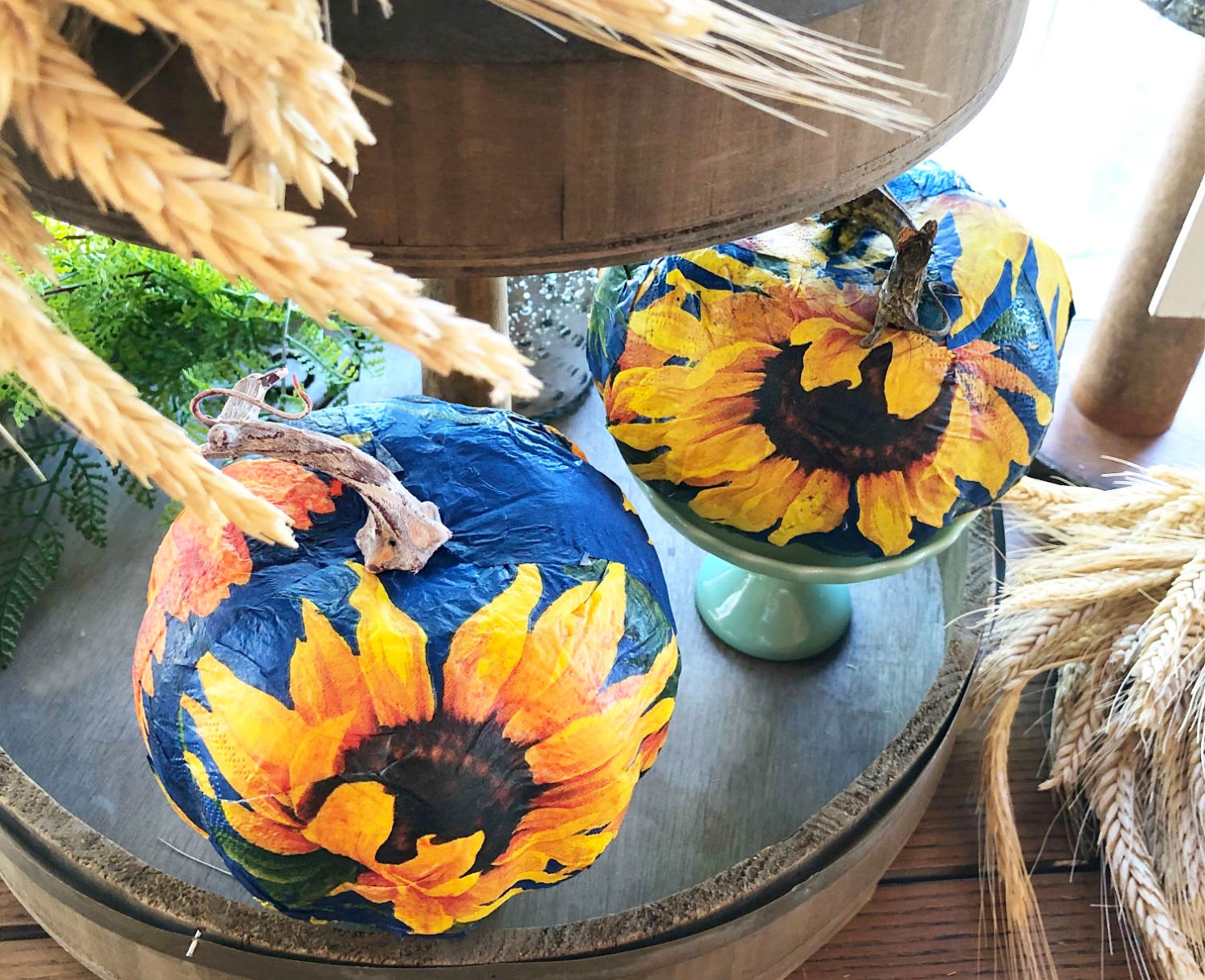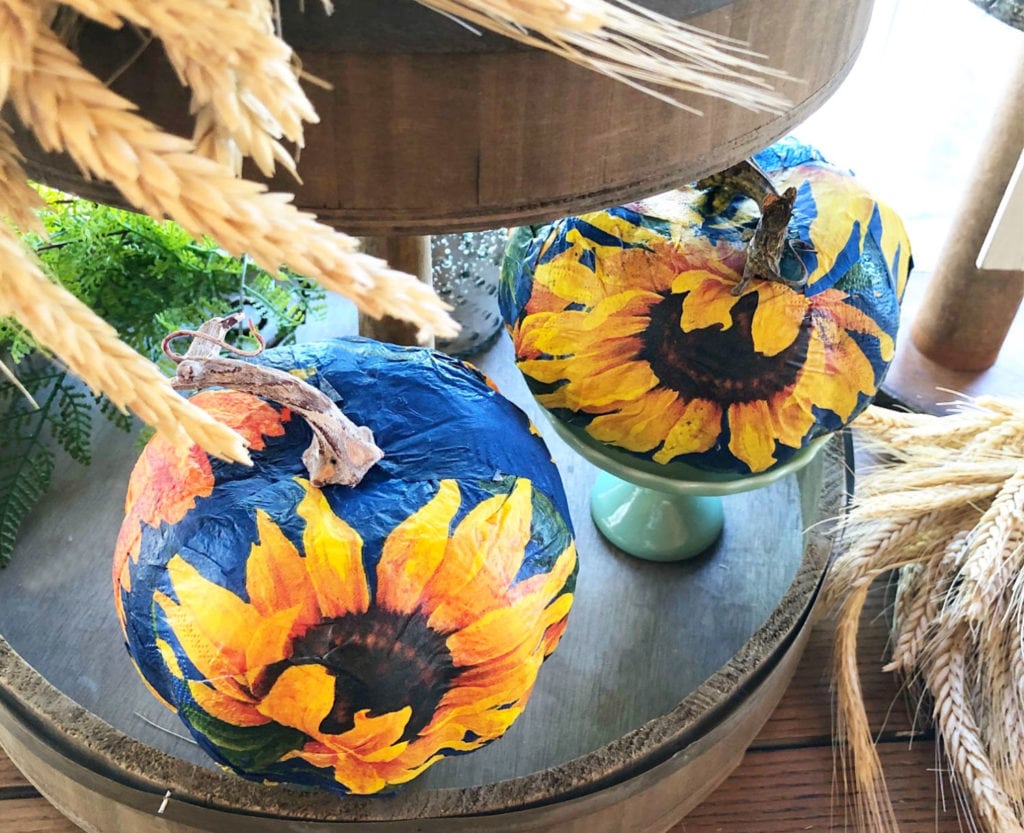 This little project filled with dollar store pumpkins, napkins and mod podge has kick started my fall decorating. It's been so hot, I just could not bring myself to decorate. I need to get it done because in a couple of weeks everyone will be decorating for Christmas 😉
TIME TO CHECK OUT THE OTHER AWESOME BUT INEXPENSIVE PROJECTS:

How to Make a New Metal Bucket Look Old
DIY Reverse Message Sequin Pillow