Fresh Flowers
Welcome to the Oh my Word would you look at that…
Flowers!
We're all sharing flowers today and I will list the links to my Southern Style Decorating friends at the end of the post!  You are going to love their projects!

Create a beautiful arrangement for very little money – using a watering can, greenery from the yard and grocery store flowers.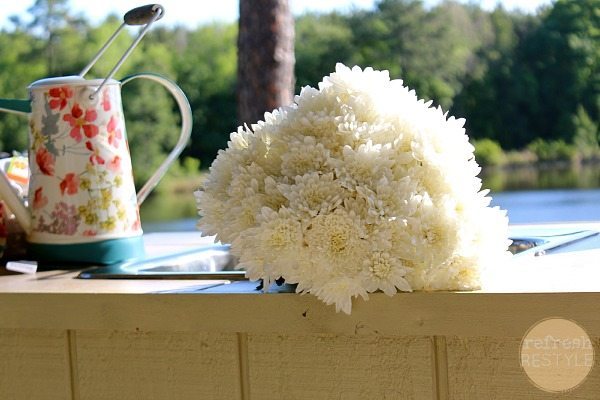 Here's what you need:
1.  Grocery store flowers
2.  Watering can
3. Various greenery from your yard.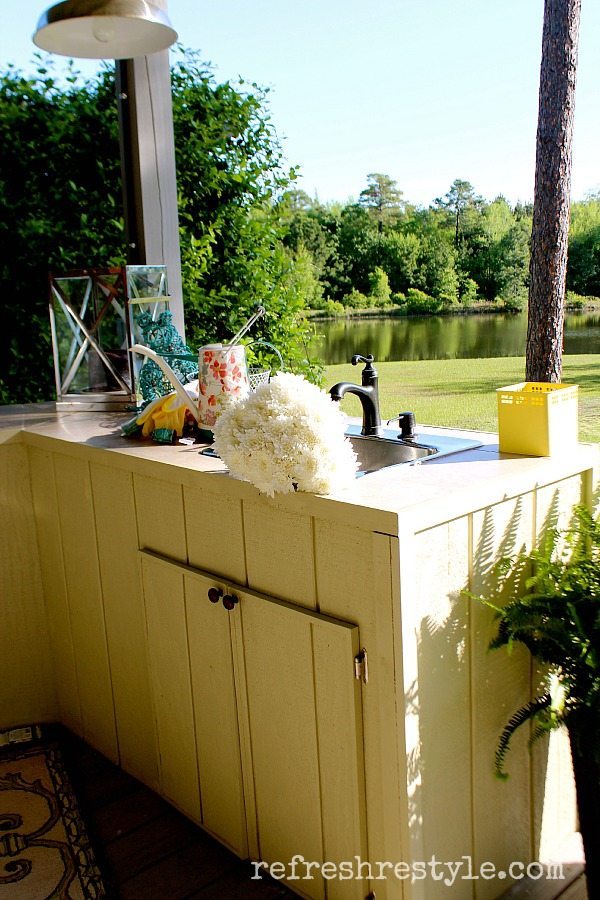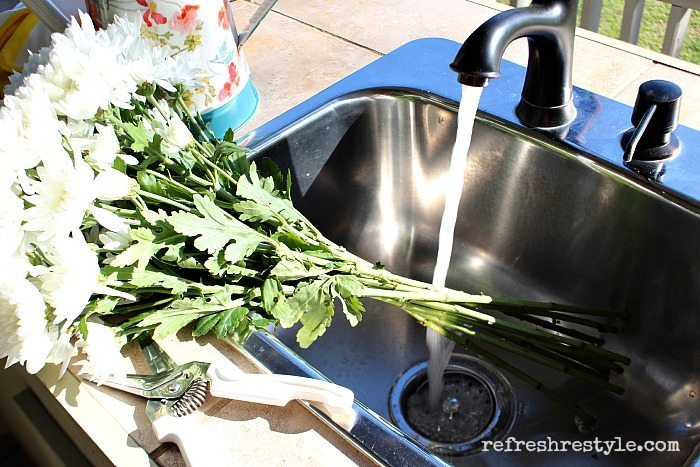 Trim your flowers to fit your container.  Be sure to vary the lengths of the stem so they are not all the same height.
Typical vase, not necessary…use anything that will hold water!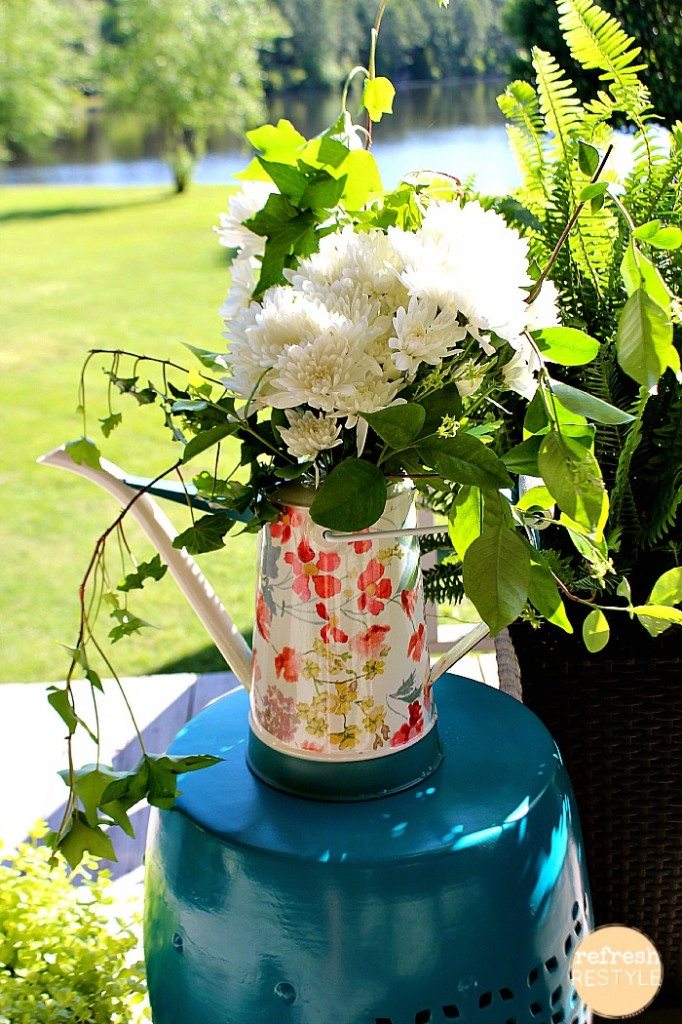 I used a couple sprigs of ivy and a few stems from my Confederate Jasmine. Grab whatever you have.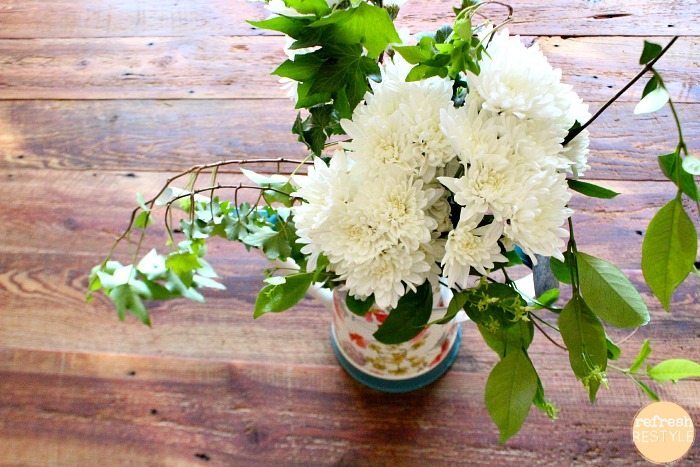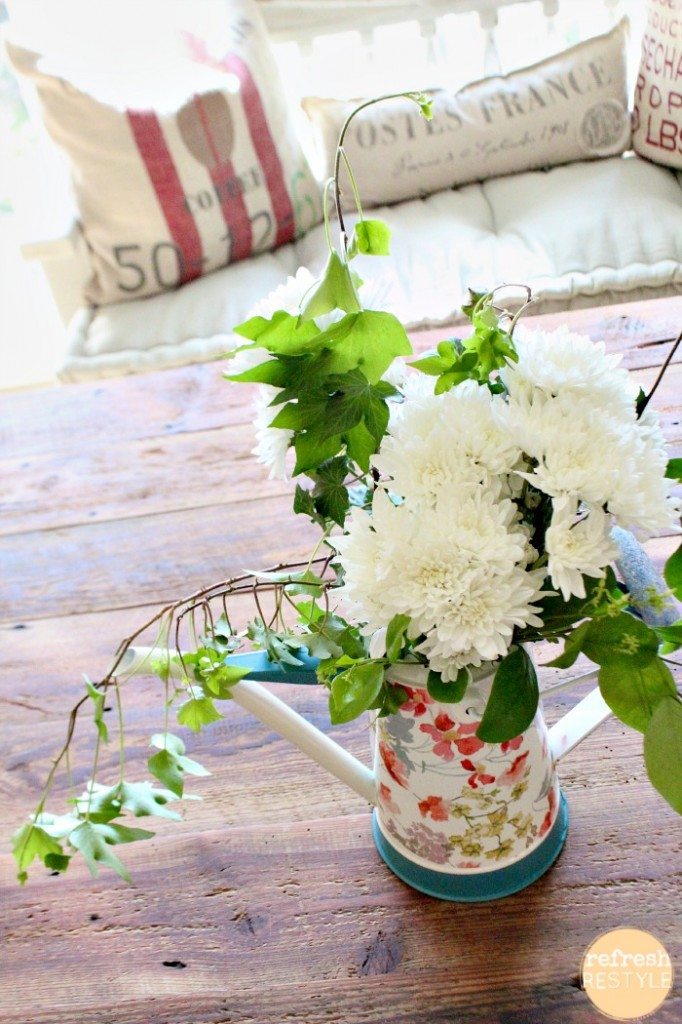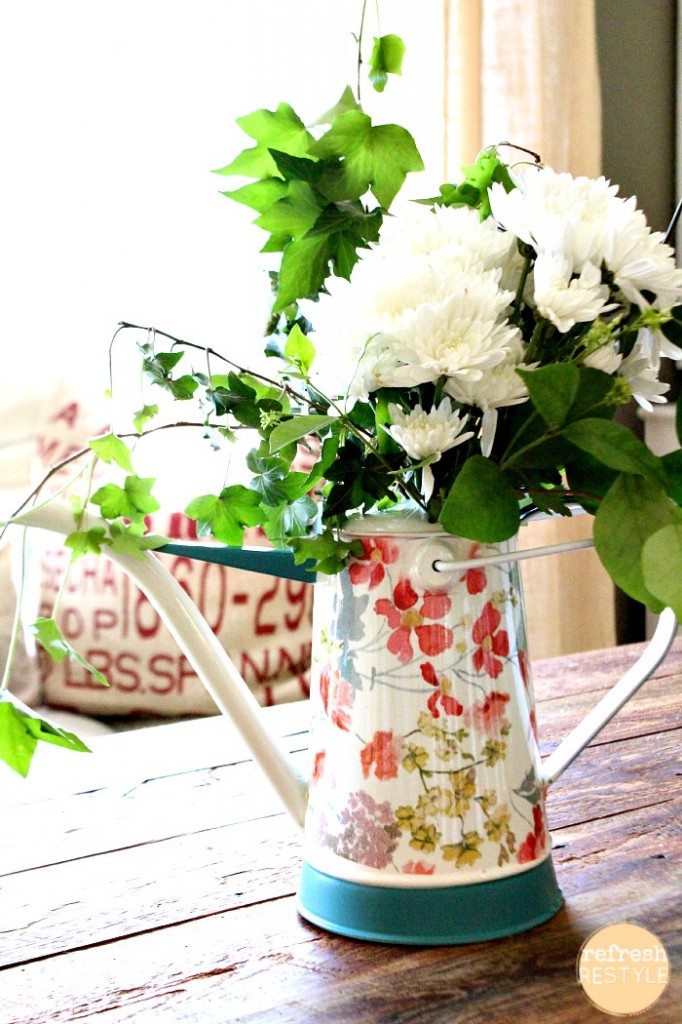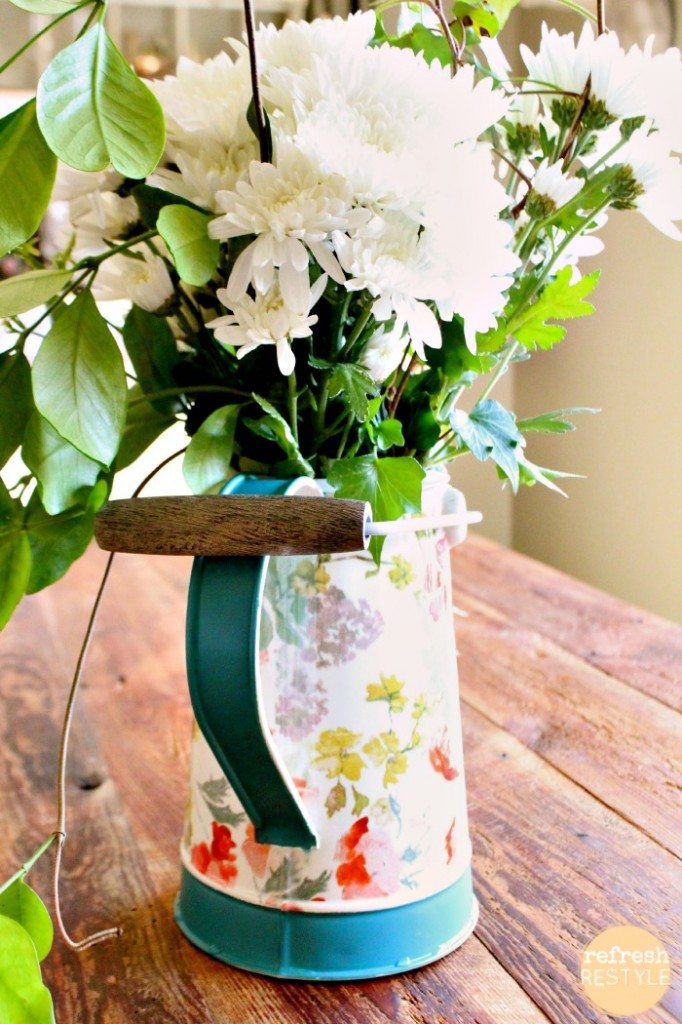 Create a fresh pop of color for your dining table for very little money!  And it's so easy!
Some people say their husband never brings them flowers, I say don't wait on him or anyone else to bring you flowers.  Fresh flowers are one the least expensive ways to refresh your space.  Not only do they refresh my space, they make me smile when I walk by them, I don't really know why…maybe because they're pretty or smell good or maybe because for under $5, I can create an arrangement!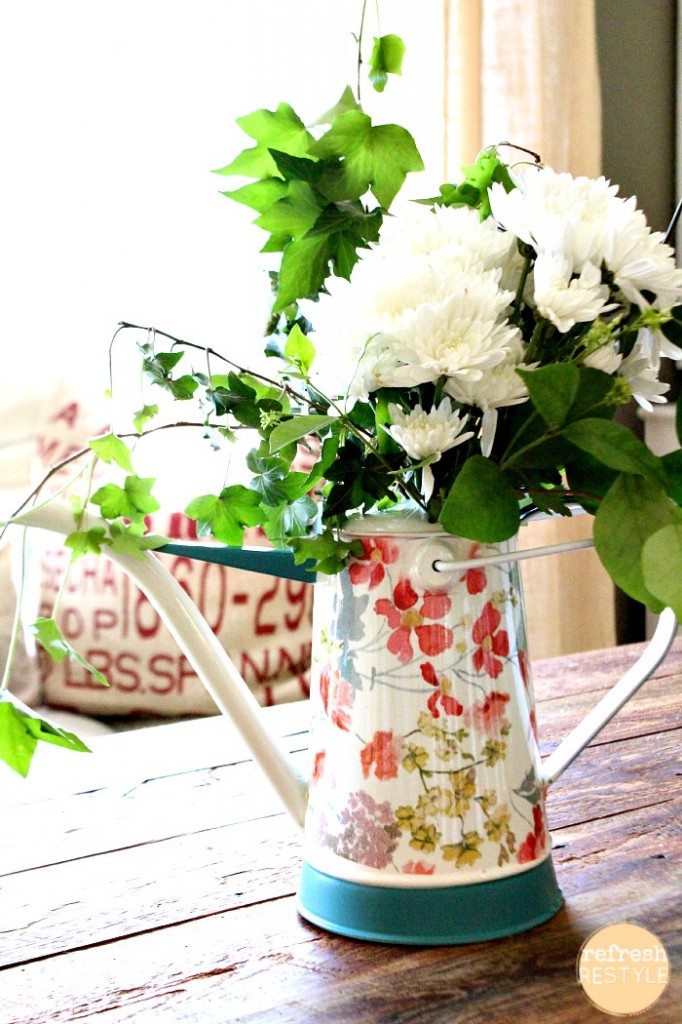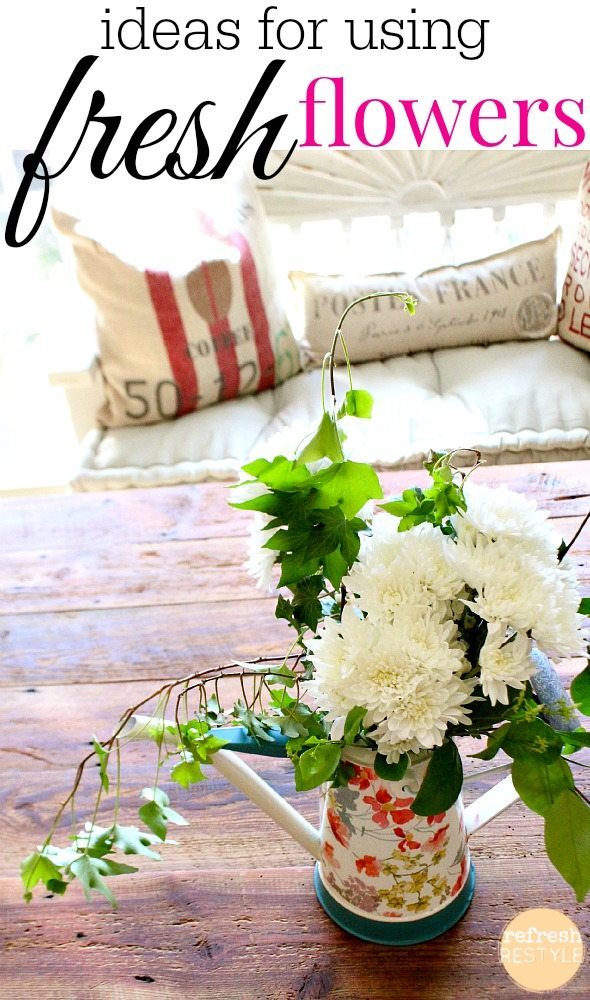 When you have only two pennies left in the world, buy a loaf of bread with one, and a lily with the other. ~Chinese Proverb
 Grab a bundle of flowers when you grocery shop this week!

Be inspired with all these flower projects: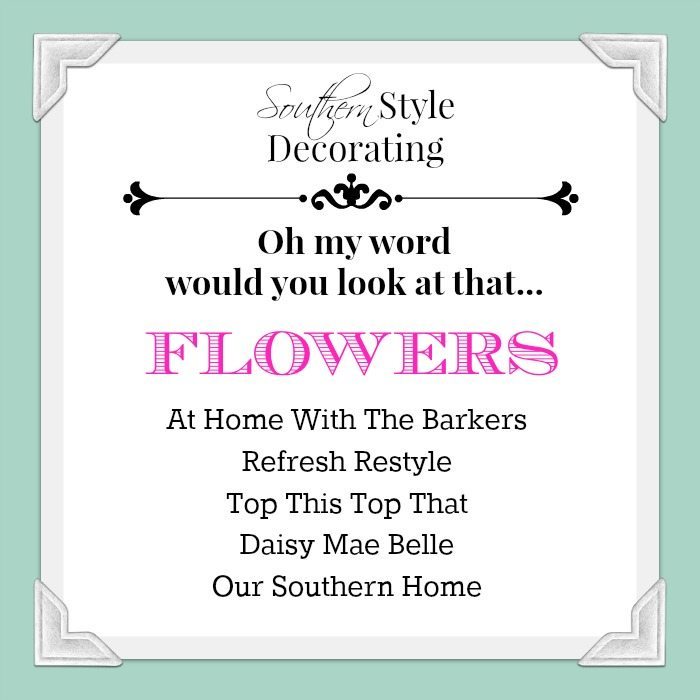 Be sure to check our southern style ideas for monograms here!
Sharing:
Between Naps on the Porch