Well it happened and it didn't hurt a bit! We created some vertical storage space in the garage!
Here's the Before: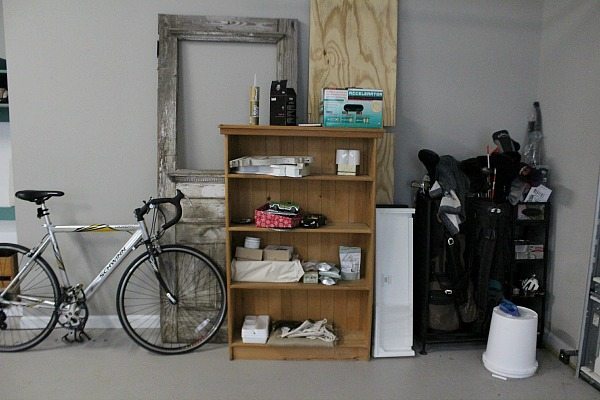 Garage Organization Ideas – Going Vertical
After moving last fall, we've been looking for everything. The extension cords, the ladder, the golf discs…well you get it. We have stuff stored in the garage, in the basement and the space that will be my office…someday!
Life is so much easier, when there's a place for everything and everything is in it's place. I bet you've never heard that! Last week, while I was at Home Depot selecting the pieces for our FastTrack system, I really thought about what we'd be storing on this wall. We're on the right track, working slowly to find that perfect spot for everything.
No more looking in three different places for something.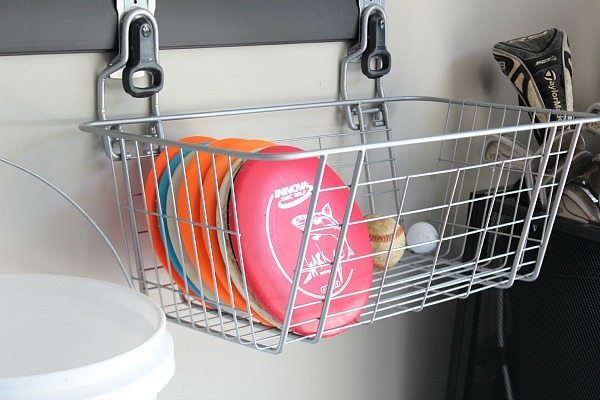 My grandsons were visiting this weekend and they played disc golf for the first time. They absolutely loved it! While they were gone with the boys, I worked on the garage, before long I had picked out a place to keep the disc. There will be no searching the whole house for them next time 😉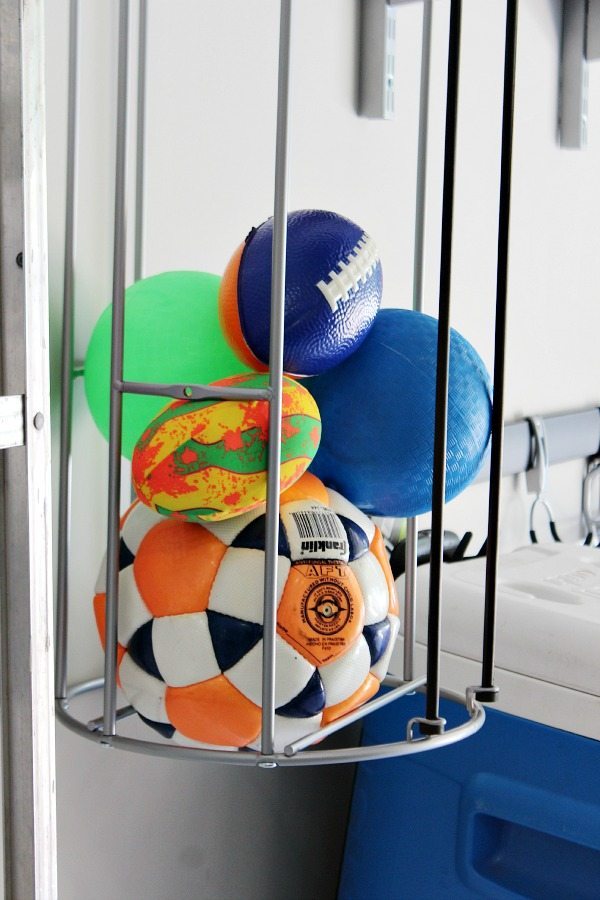 A variety of balls are easily stored where they can find them. They know where they are and where they go after they finish playing with them and yes they do throw them in the house!
Love this ball rack, I put this together in no time!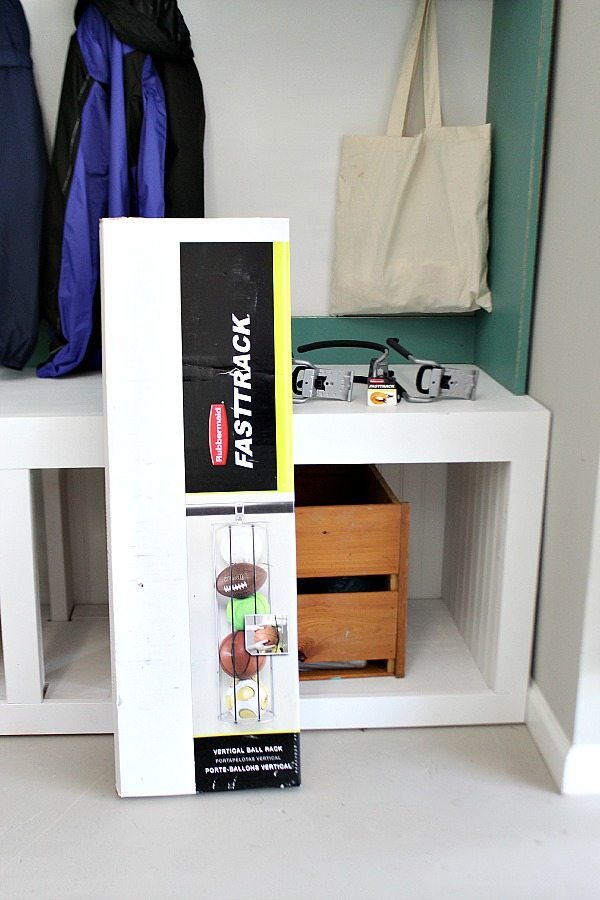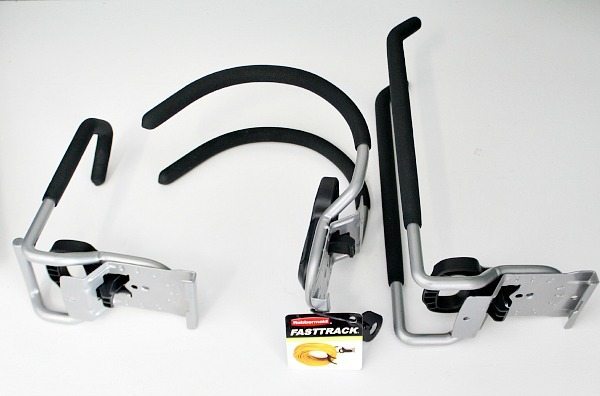 The accessories have tags with suggestions on them, but you can use them any way you want.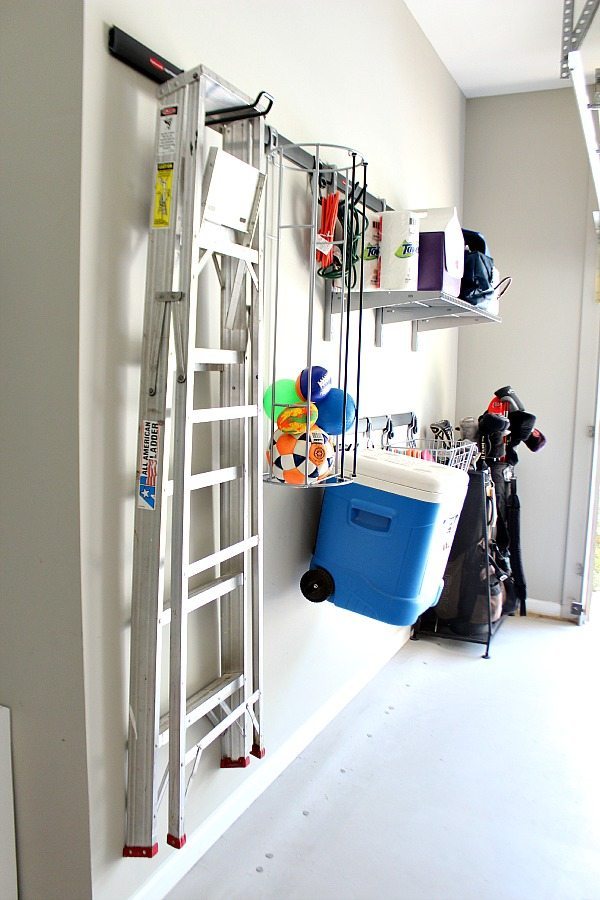 This is my view walking out the door, love seeing the floor!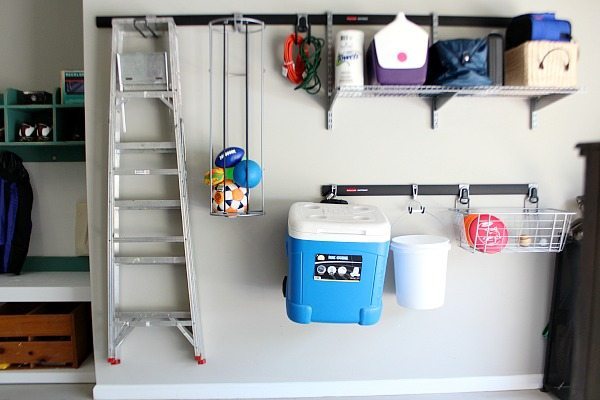 We joke about the quantity of ice chests that my husband has…one for the beach, one for golf, a smaller one for the beach, one for the lake…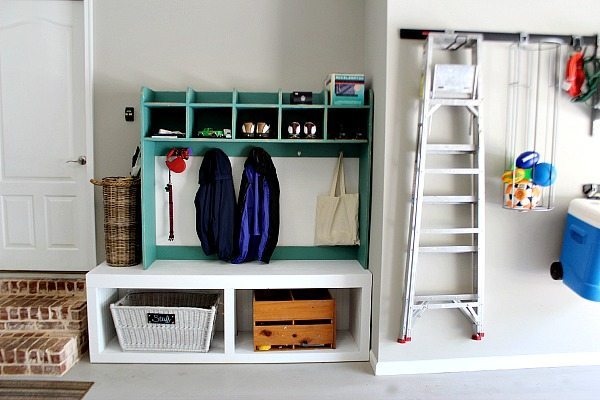 This was our first project, we're just working our way around the house.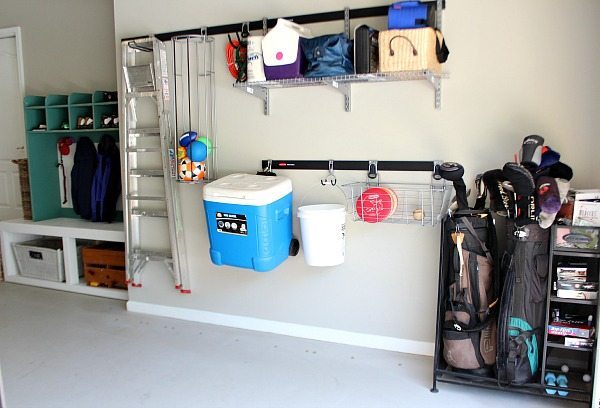 Jackets and leash to the left, golf clubs to the right, FastTrack in the middle!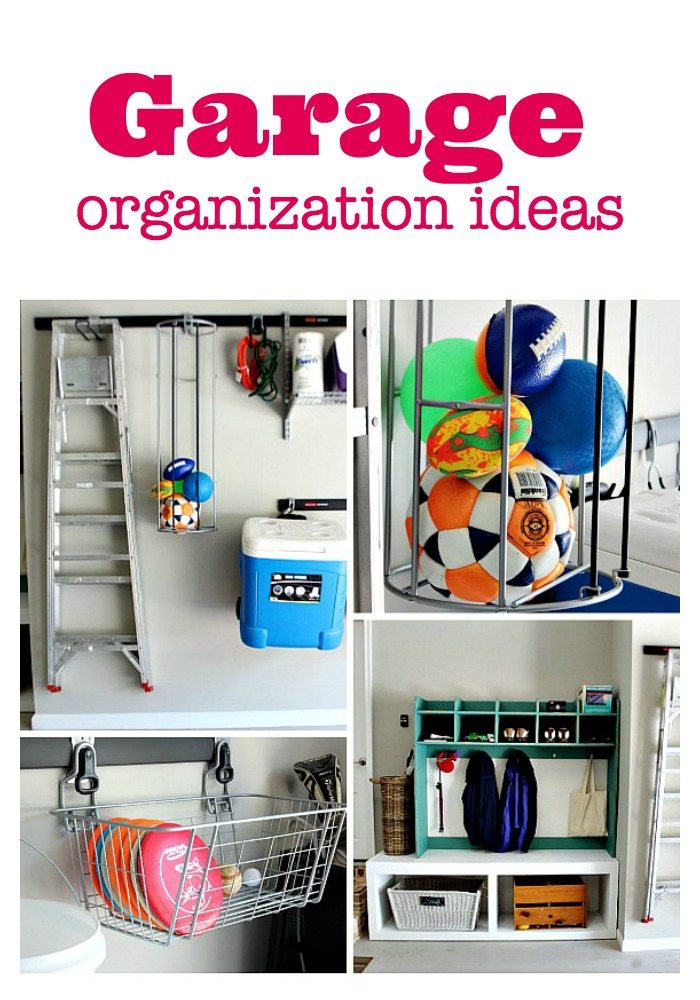 Fast, easy, fun. The FastTrack Garage Organization System is easy to install and allows you to store more by making use of your entire wall…not just where the wall studs are located!  Visit your local Home Depot today!
This is a sponsored conversation written by me on behalf of RUBBERMAID®. The opinions and text are all mine.