Red, White and Blue – Americana Decor

I love decorating with Red, White and Blue!
Today I'm sharing a few tips for seasonal decor on the patio.
You only need one pillow with stars and stripes, like this one from HomeGoods.
Use everyday pillow covers, like these navy and white for accents.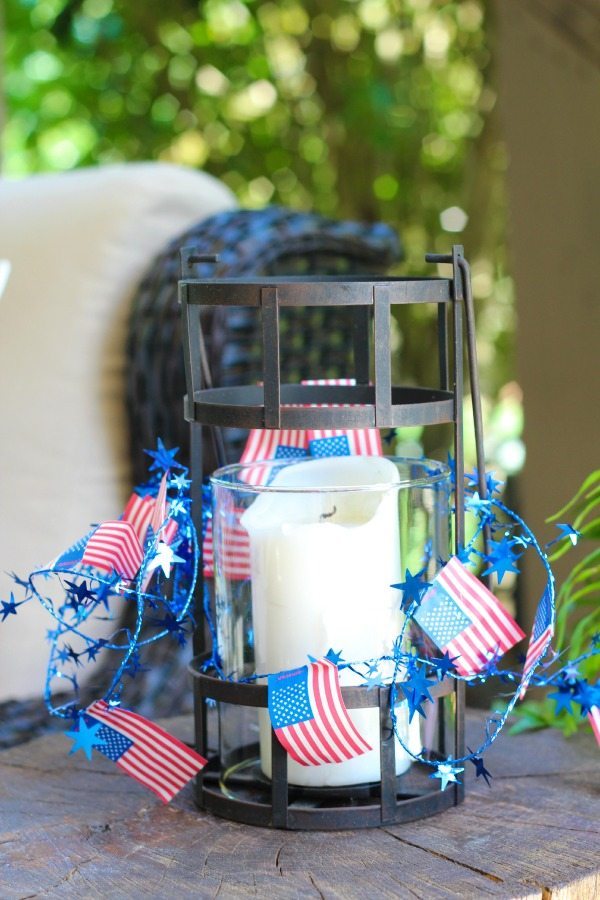 Wrap a candle holder with flags and stars  wire ribbon.
White candles go with any decor.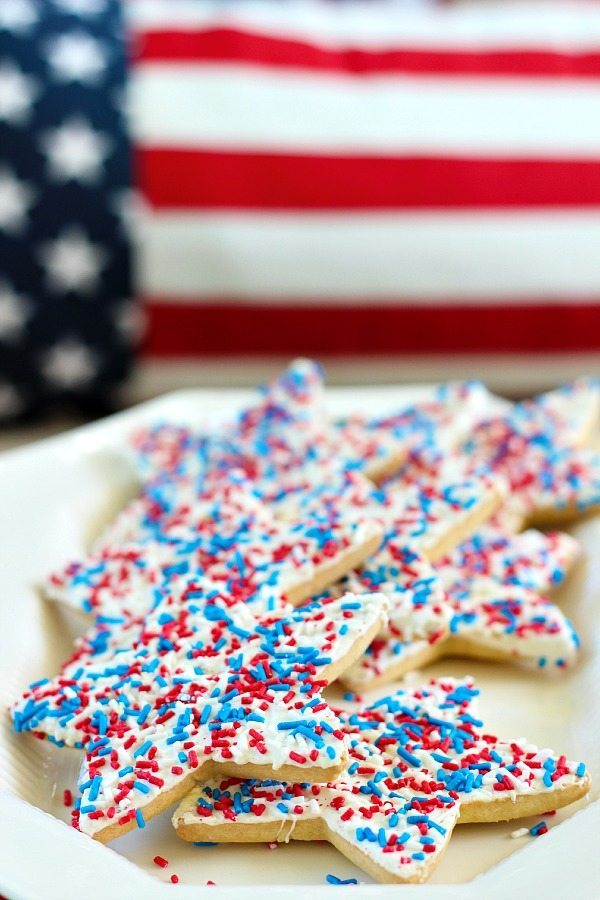 Use store bought cookies with the Red, White and Blue star theme.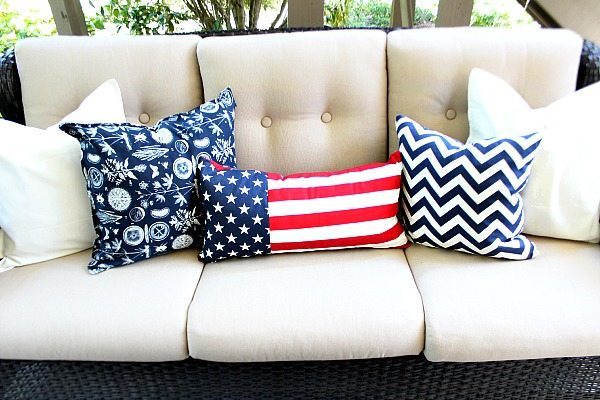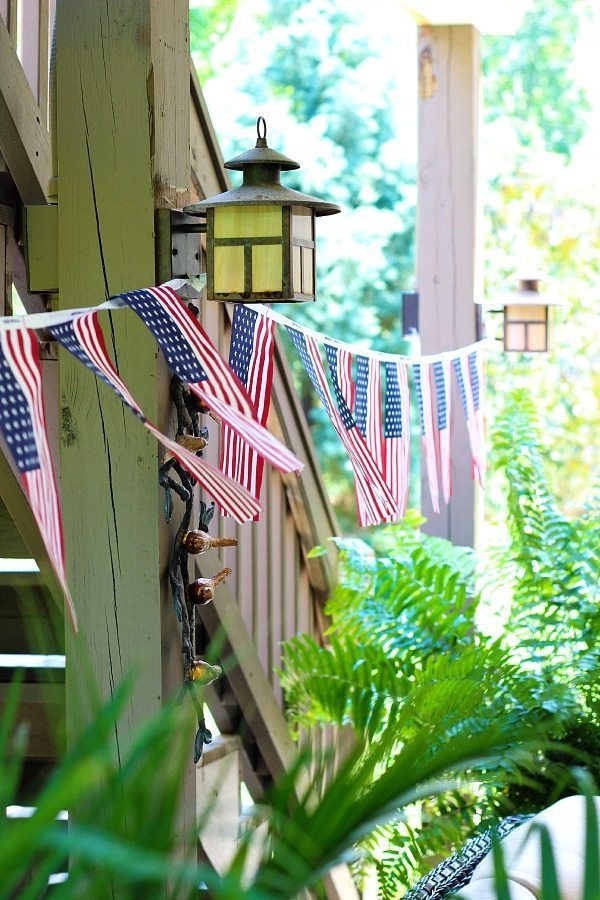 String a flag banner around the patio, I bought these after the 4th of July a couple years ago for 90% off (Hobby Lobby).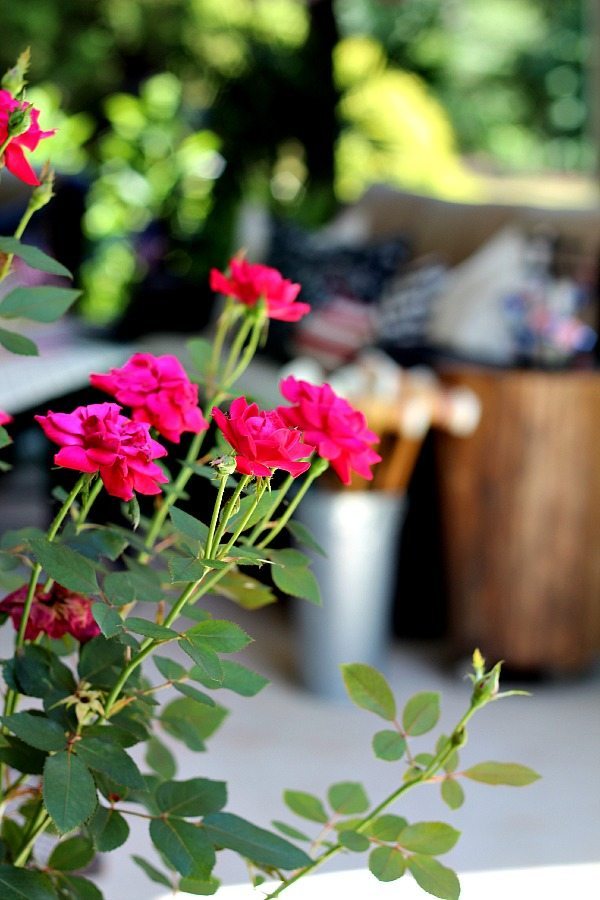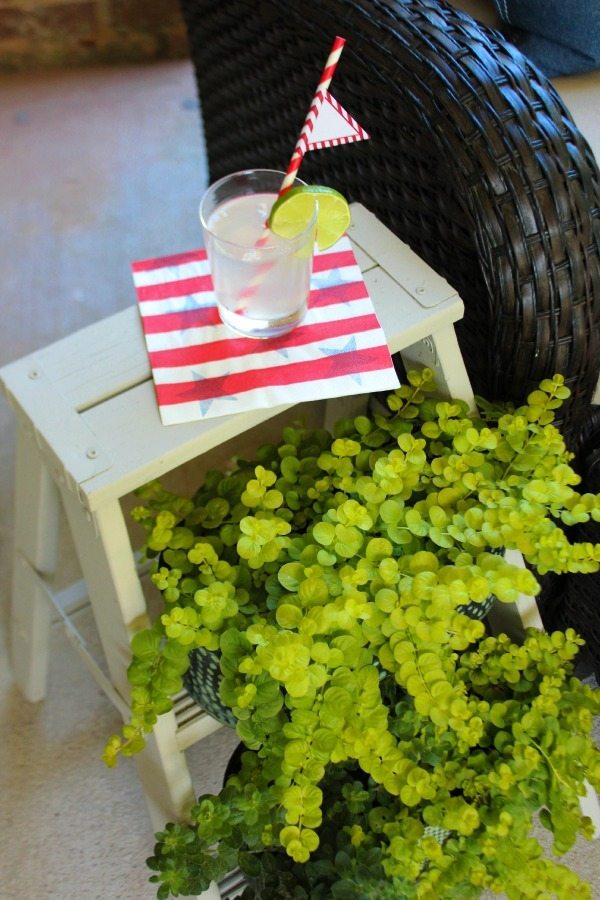 Use paper napkins and straws – Red, white and blue stars and stripes.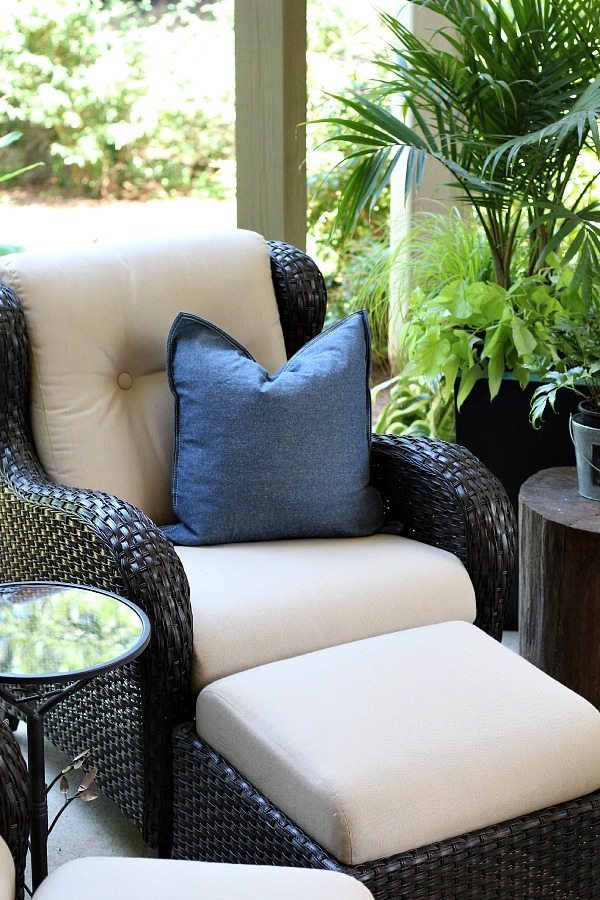 Everyday day denim pillow covers from Ikea, inexpensive and perfect for summer.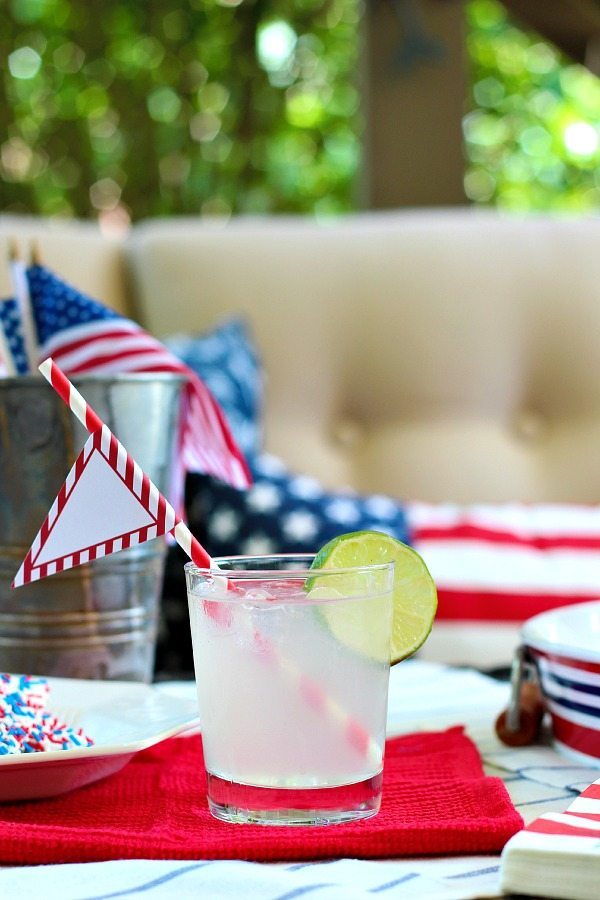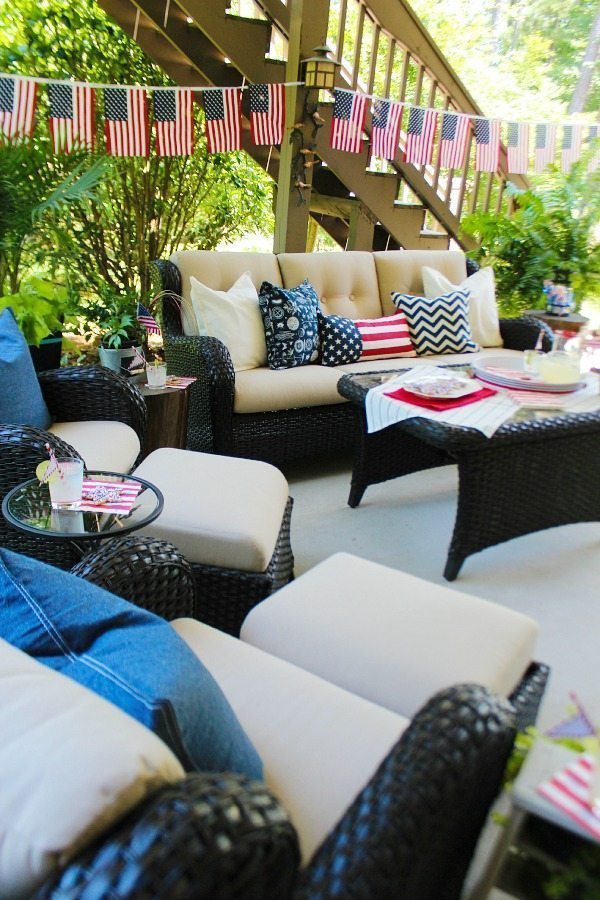 Just a few days ago, it looked like this: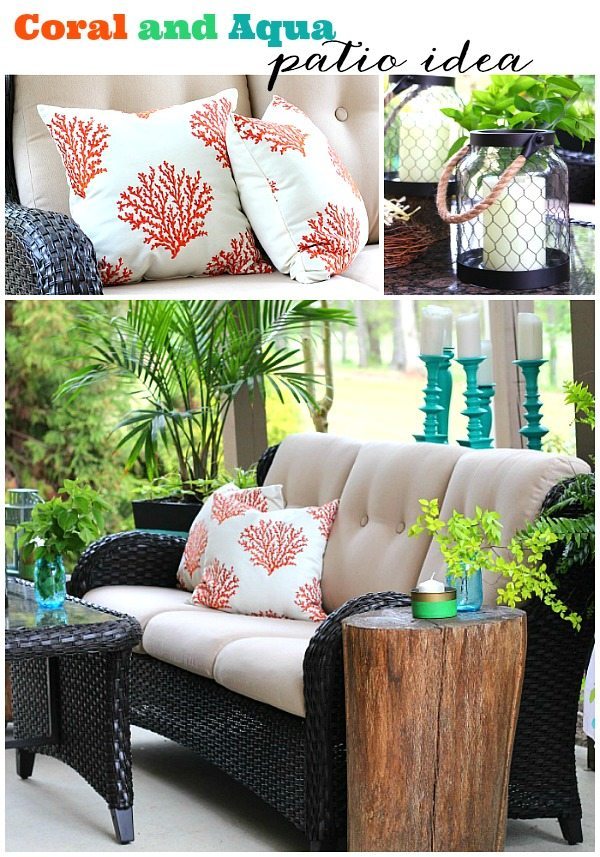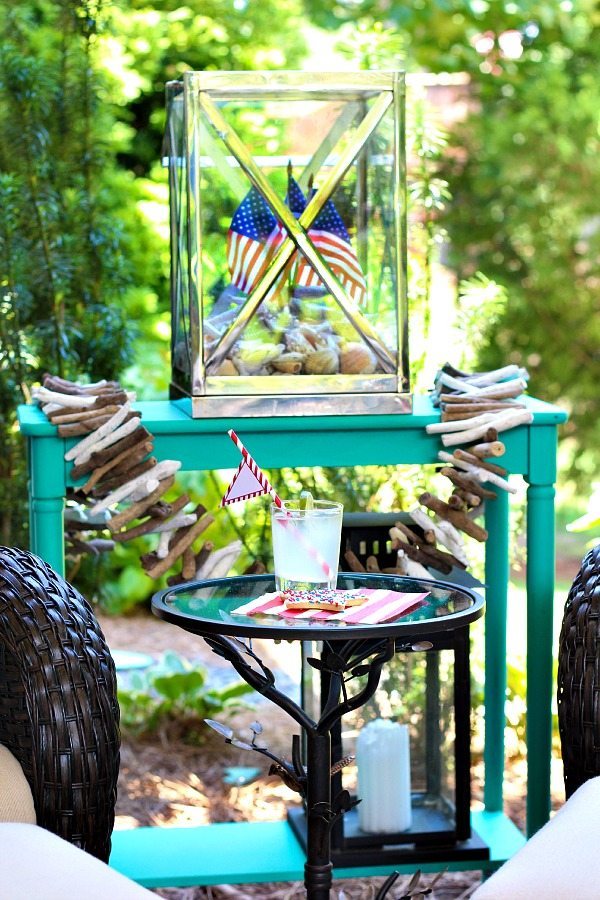 It's all about the pillow covers…keep a variety on hand for a quick easy change!
A banner, pillow covers, small flags, napkins and cookies in the red, white and blue theme go a long way.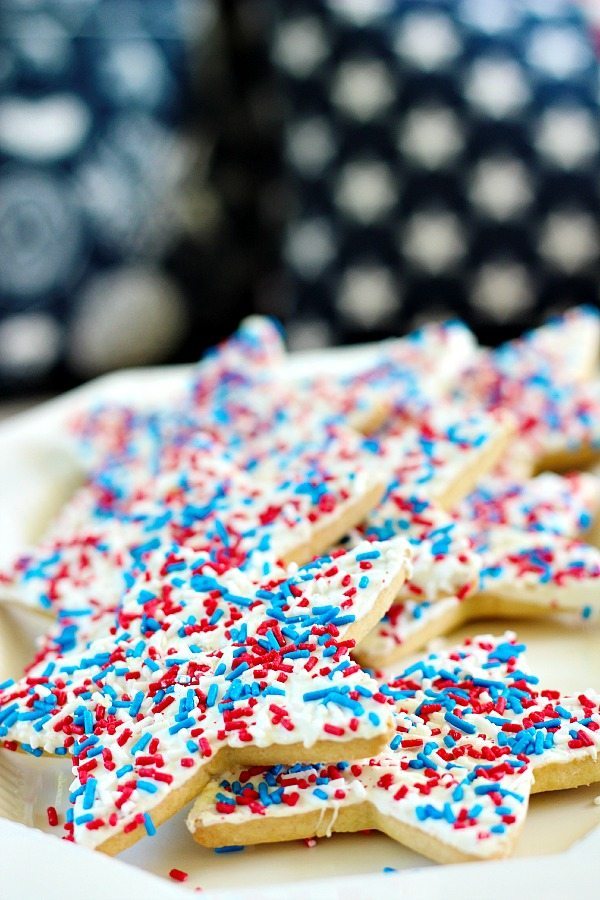 These cookies were so good!