Ladder, Side Table, Planter…Well that's a mouthful! Three in one repurposed ladder!
How to make a
Ladder Side Table Planter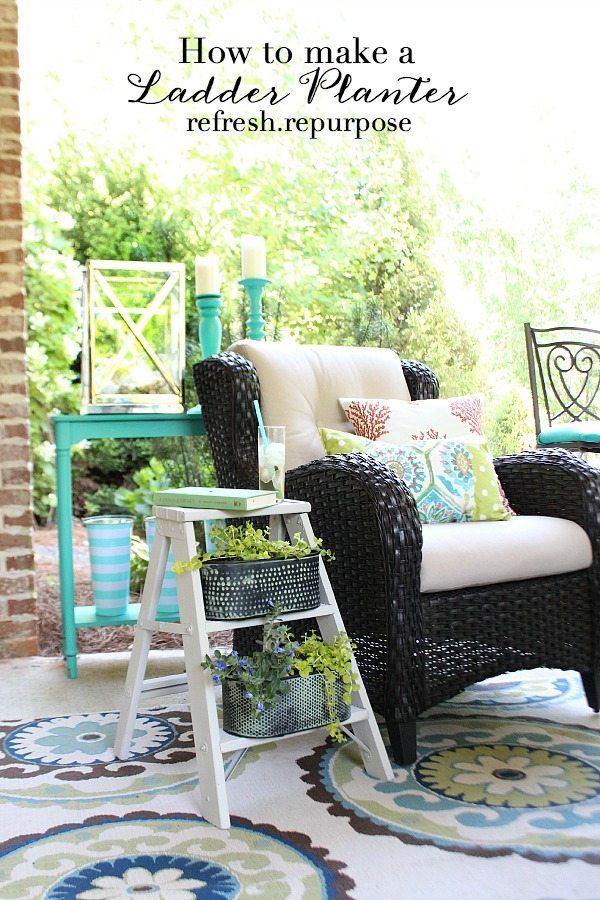 I've been on a mission to repurpose furniture from my stash.  I only have three of these short ladders, only three 😉 I don't remember what I was thinking when I bought them. Please tell me that I'm not alone, do you buy things on impulse?
I came up with a multi-use idea for it. Patio side table, with built in planters. I'm working to create an outdoor oasis on our patio. I give myself bonus points for using things that I already have.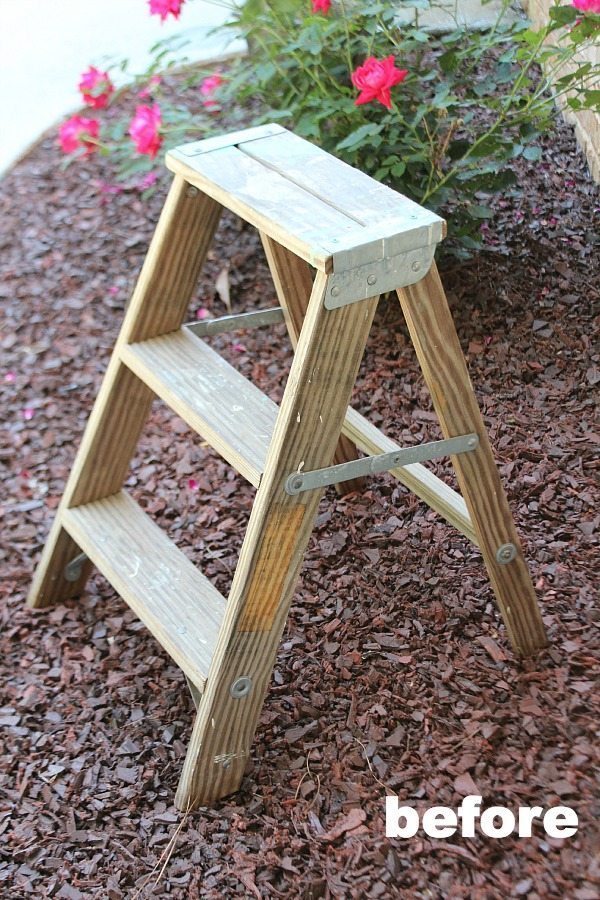 I had a few things to paint so I grabbed my HomeRight Finish Max  and my outdoor chalk paint. I actually set my timer to see how long it took to paint this…from start to finish 3 minutes.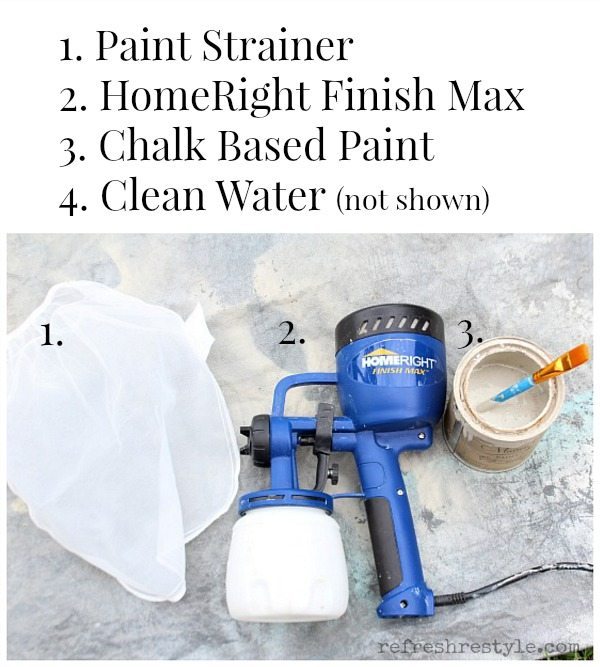 Really!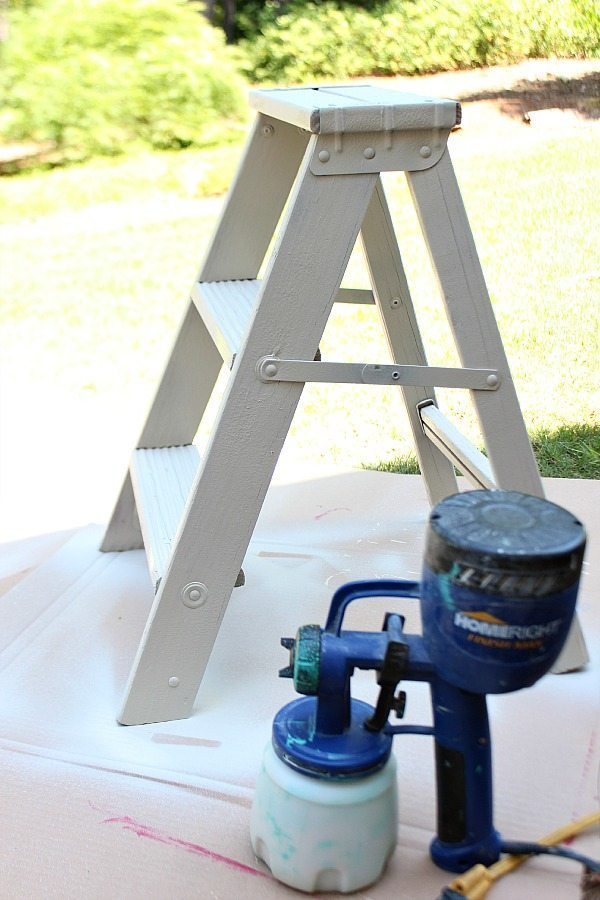 While the paint was drying, I grabbed a couple metal containers that I found at HomeGoods.
The only thing I did to them was add drainage holes and pre-drill so I could attached them to the ladder.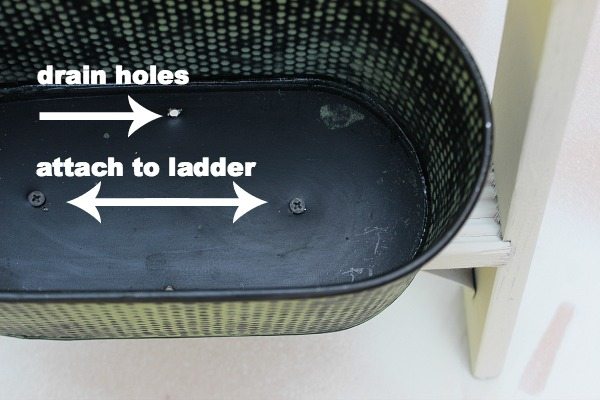 I added soil and planted a few of my favorite plants in the pots.
I love the lime green color of the creeping jenny. I think they call them golden, but I call them chartreuse.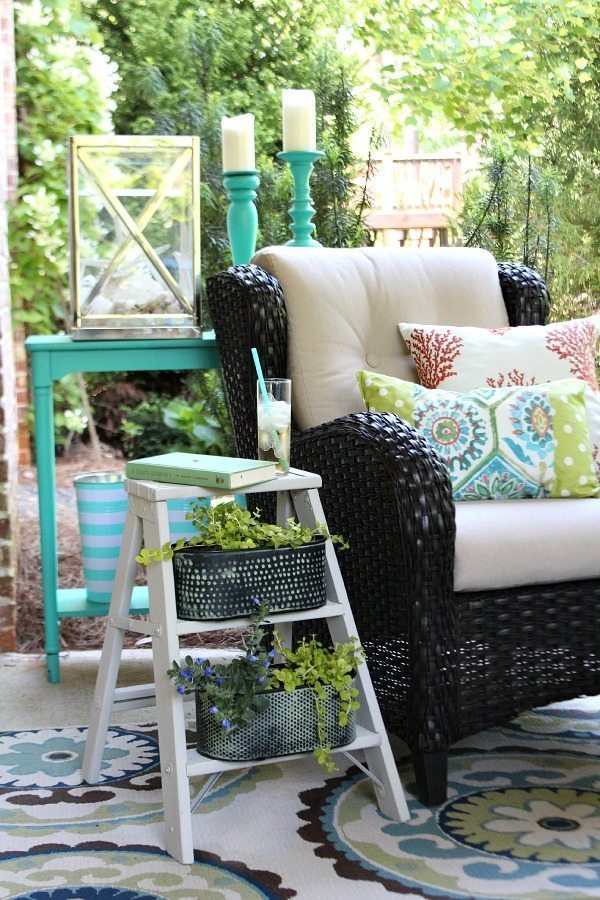 Do you see those aqua candle holders and that table, I used my Finish Max Pro to paint them! You can see all the details here: Aqua Goodwill Makeover.
The thing I like most about using the paint sprayer is that I can use any color paint that I have on hand.
Here's my Amazon affiliate link, if you'd like to purchase the HomeRight Finish Max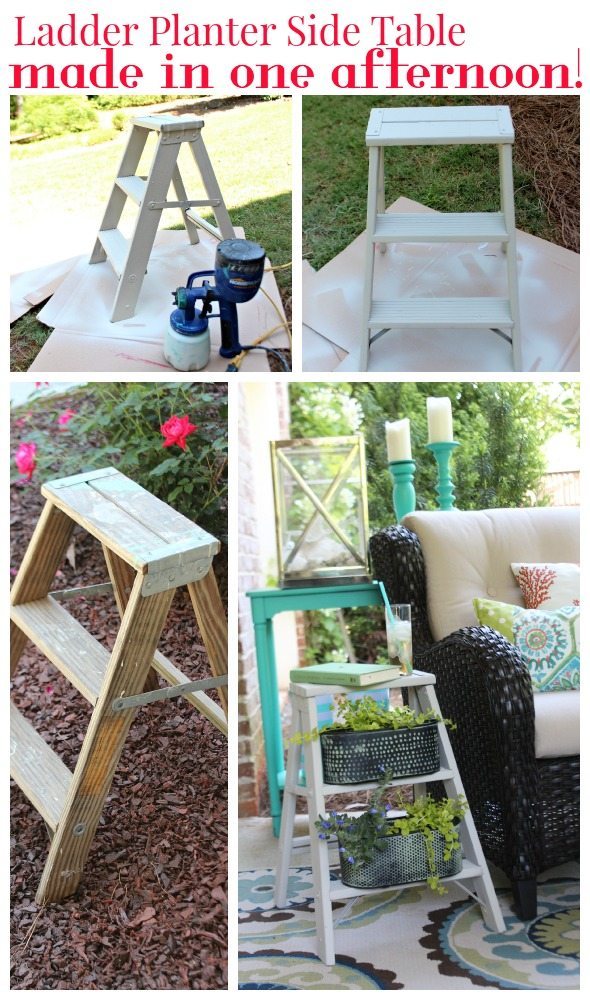 Thanks for visiting and  following us at Refresh Restyle!