Strawberries, Blueberries filled with cream cheese
Cookie Cup Recipe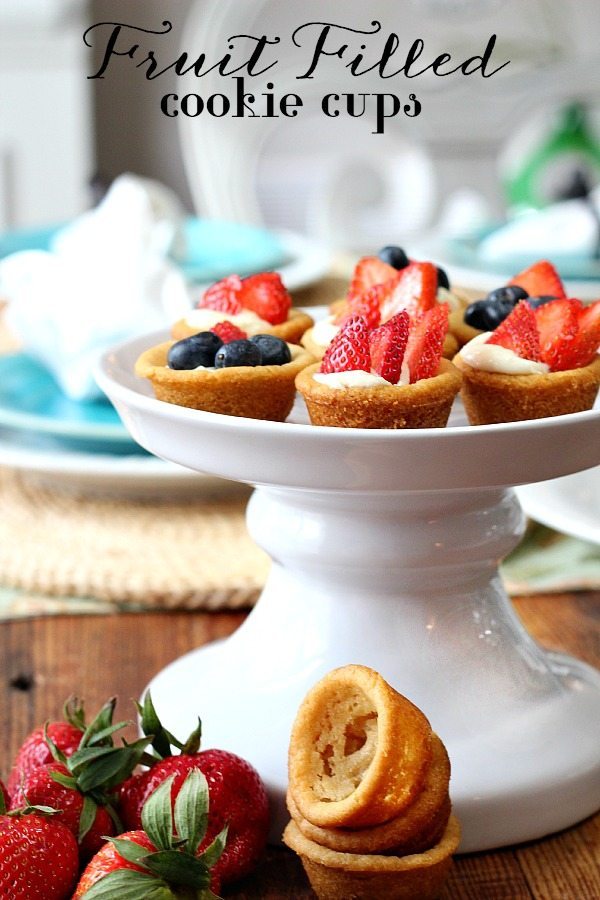 It's strawberry picking time here in Georgia. I'm so lucky to live just a few miles from a huge strawberry farm, if you've ever been to Washington Farms, then you know what I mean. Of course they don't just grow strawberries…but right now they are.
In my house any time is strawberry eating time 🙂
– throw in a few blueberries too!
Today I'm sharing a quick and easy recipe, pretty and delicious.
It's even been know to impress guests.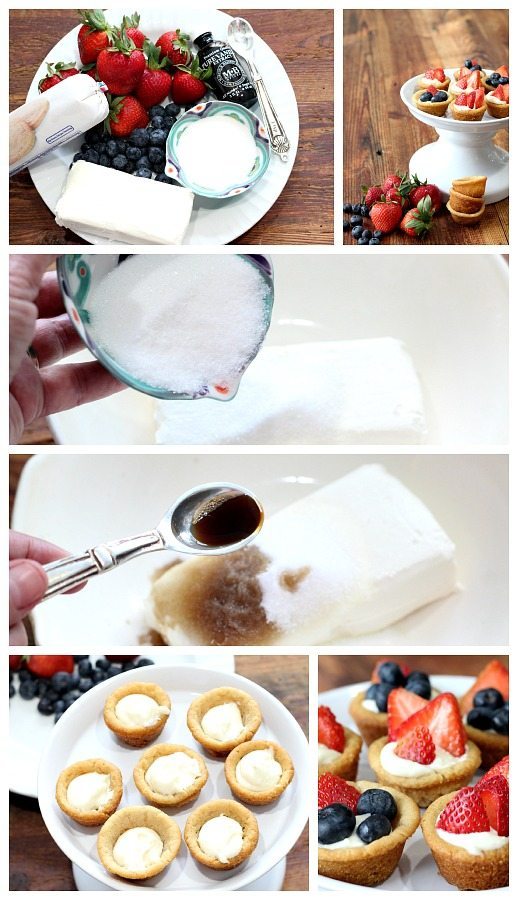 Strawberries, Blueberries filled Cookie Cup Recipe
Author:
Prep time:
Cook time:
Total time:
Ingredients
8 oz Cream Cheese
1 tsp Vanilla Flavor
1/3 cup Sugar
16 oz. Package of Sugar Cookie dough
Instructions
Mix softened cream cheese with vanilla flavoring and sugar.
Roll sugar cookie dough in to 2″ balls and press in to a mini muffin tin, form a cup
Cook cookie dough according to directions on package.
Remove cookie cups and let them cool.
Fill cookie cups with Cream Cheese filling
Add fruit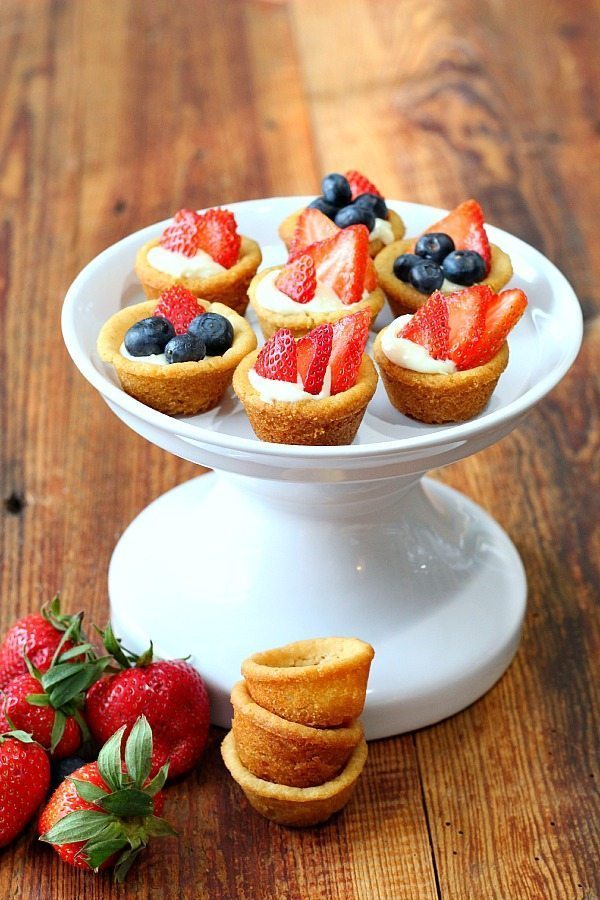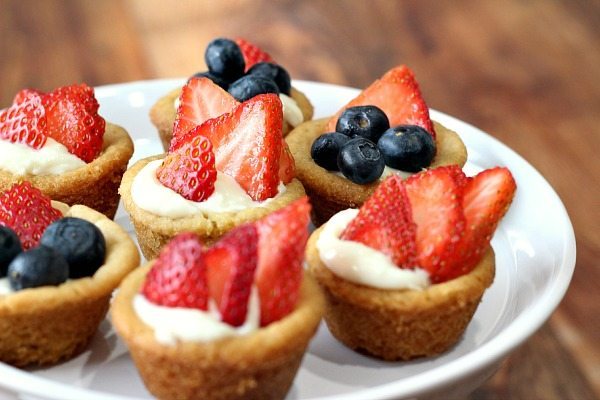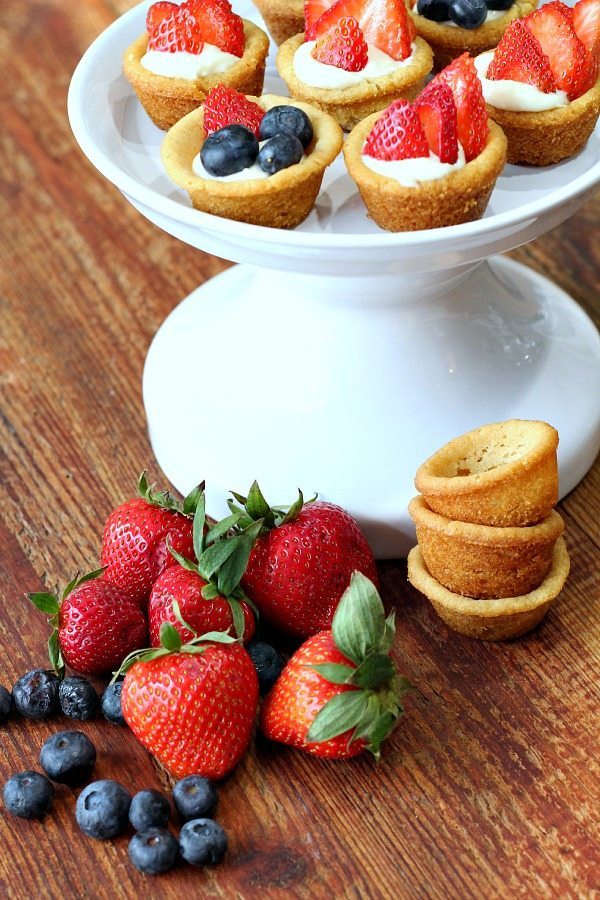 Enjoy!