Ceramic garden stools are perfect little side tables. I have two. My daughter gave me this one several years ago and at the time I spray painted it and used it to refresh the porch. (When you check out that post you'll see that blue and green are my favorite colors).
With one transformation under it's belt, I debated donating it. But before that happened, I received some sample paint from DecoArt. One of the items in the box was this beautiful shade of green Outdoor Living paint. Needless to say I was happy that I kept the garden stool.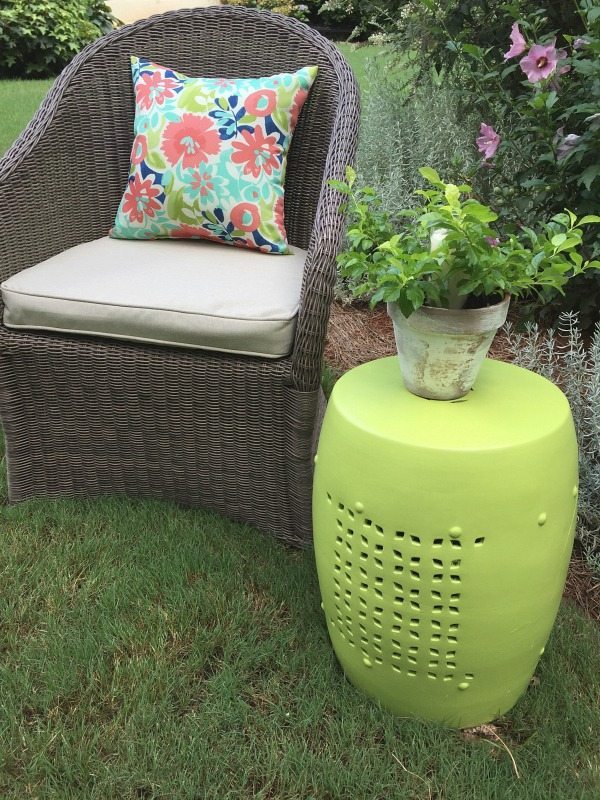 The before and after.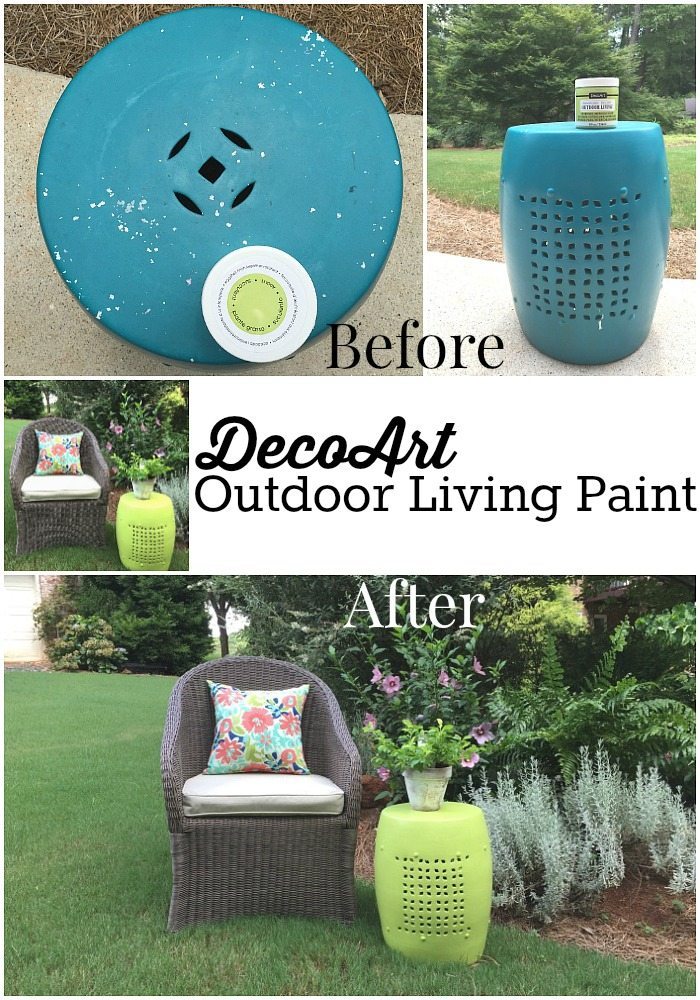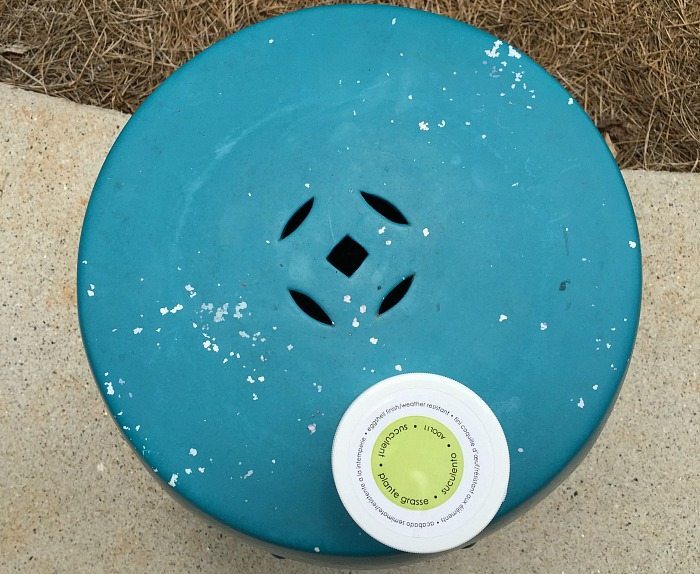 After 3 or 4 years the spray paint suffered under the constant summer sun. I can't believe it held up this good!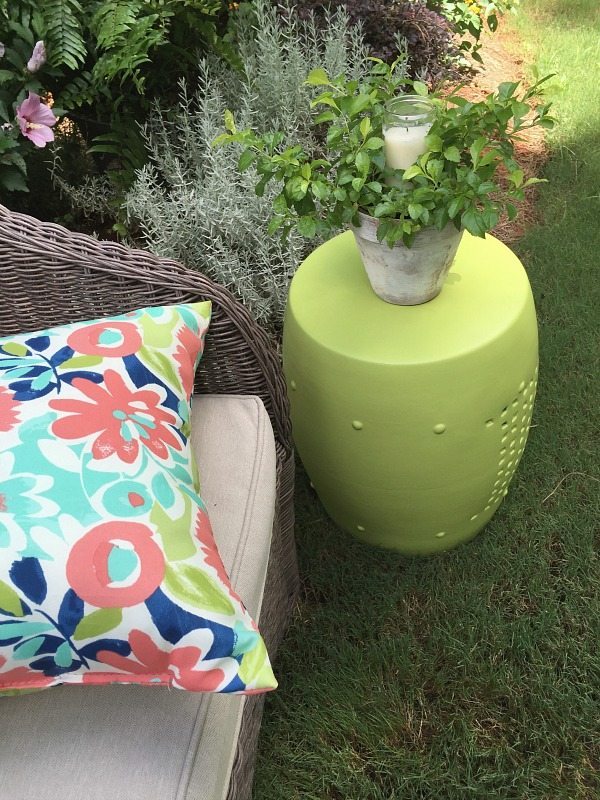 Lightly sand and clean your project piece.
DecoArt outdoor living exterior/interior paint (stir well)
Purdy brush apply first coat of paint – let it dry.
Apply second coat.
Sand to remove areas of old paint that are flaking off. A mixture of white vinegar and water was used to remove  dirt, dust and grime. I made sure the piece was dry and I painted the first coat of paint. It covered really well but needed a second coat.
The great thing about this paint – you don't have to apply a top coat! It has a durable eggshell finish and you can use it on wood, concrete, metal and more! I used about 4 oz. on this project, that included 2 full coats of paint.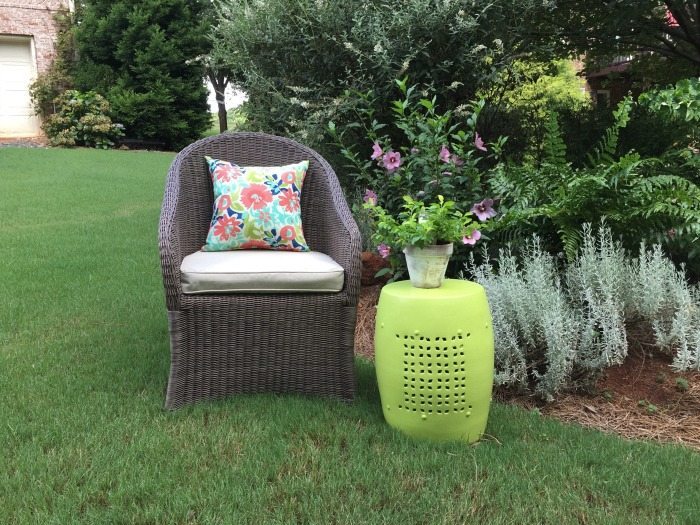 How lucky was I to find the pillow on sale at Walmart for $3.50. I grabbed a few!
It's been a hot summer and there are a few things that still need refreshing, but the garden stool has been checked off the list.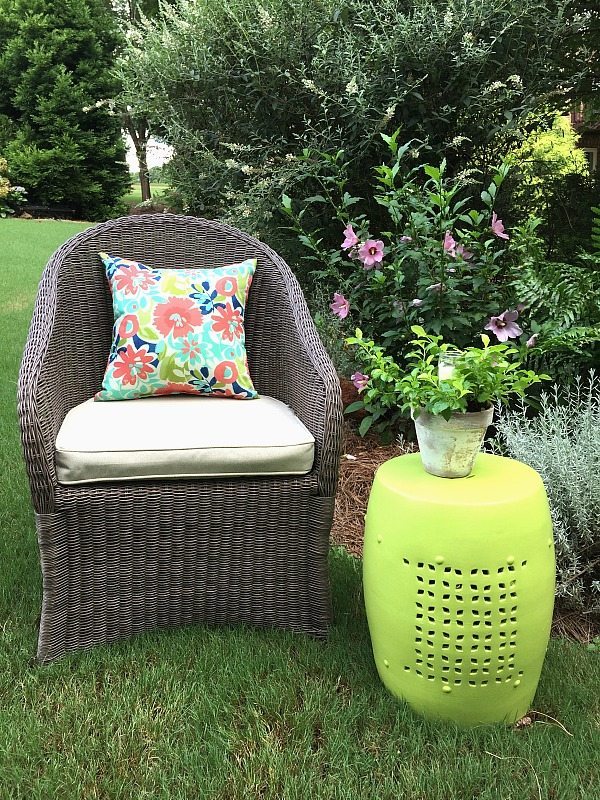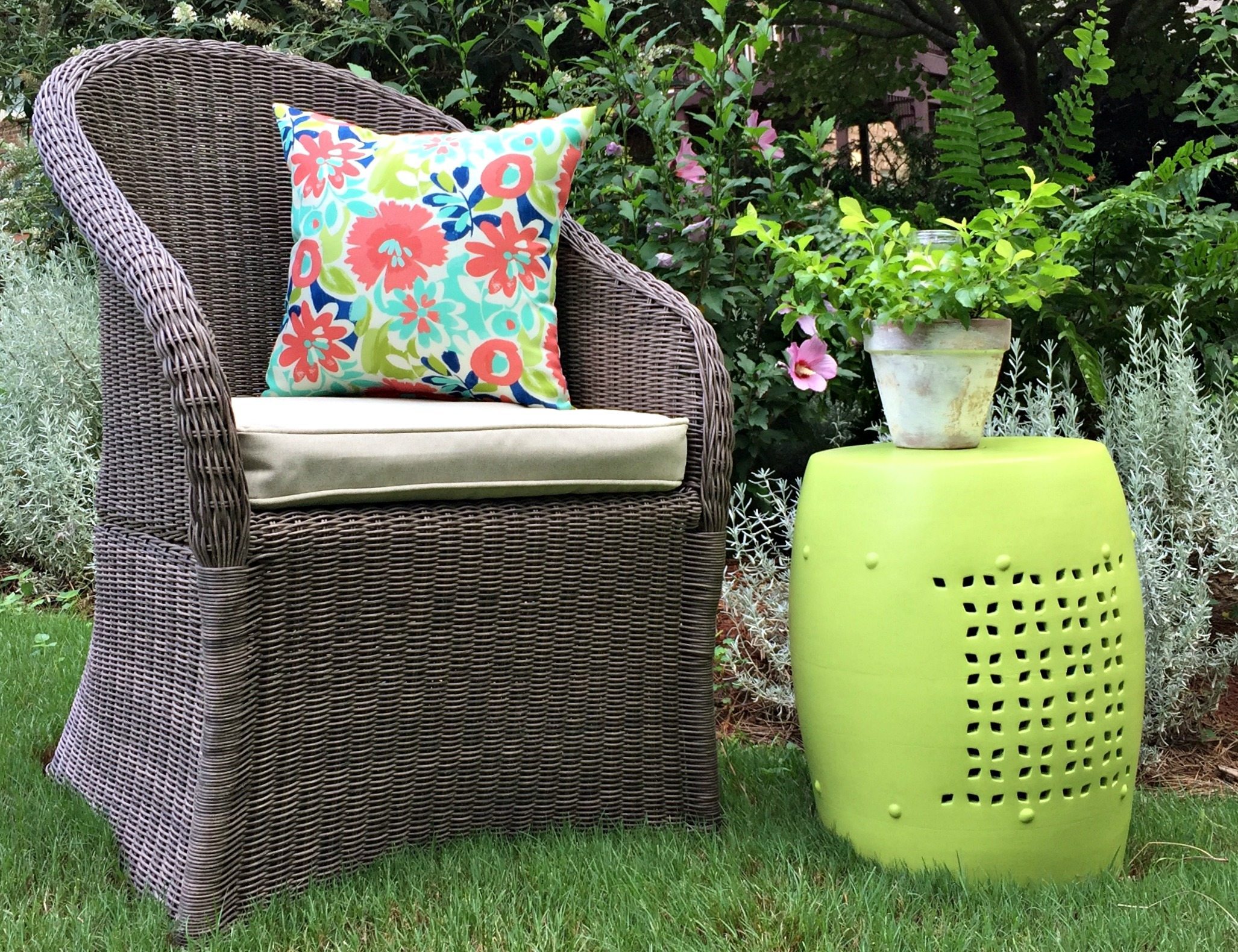 The was not a sponsored post, sometimes people send me product to try. I was very excited about the outdoor paint option from DecoArt. I love the color and I think I added a few more years to the garden stool.
Be sure to Pin It for later: