How's your Christmas shopping going?? Yeah, that's what I thought! Well, after you get them bought, you'll need to start wrapping. I created a free download of these really cute chalkboard tags, yes, free gift tags! Just print them on card stock, cut them out and punch a hole in them and you're done.
It's week two of our Merry and Bright tour, last week I shared my farm table all dressed for Christmas. If you're stopping by from Linda's The Home I Create, welcome! Don't you just love her style, I do!!
This week it's all about gifts and a gift for you!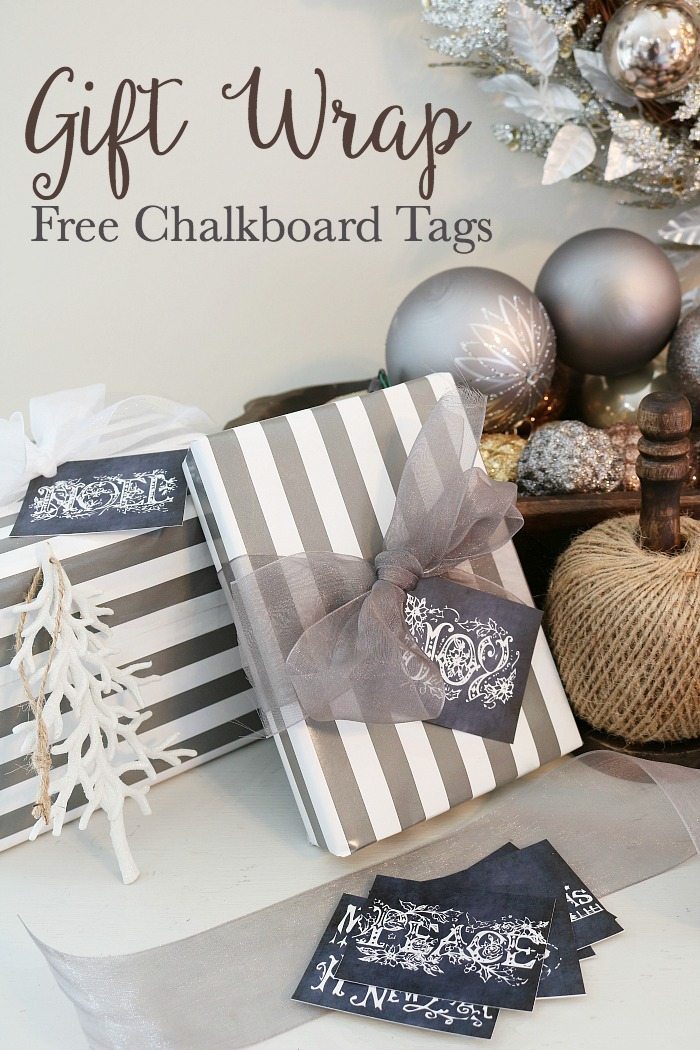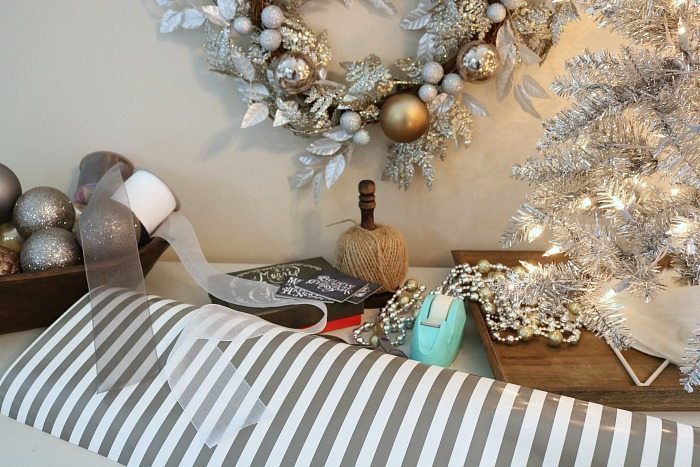 I'm keeping it neutral this year with this gray striped wrapping paper and gray and white ribbon. I love chalkboard anything and thought these would look good 😉 Thanks so much to Paper Mart for providing the paper and ribbon. Paper Mart is a proud sponsor of the Merry & Bright Holiday Home Tour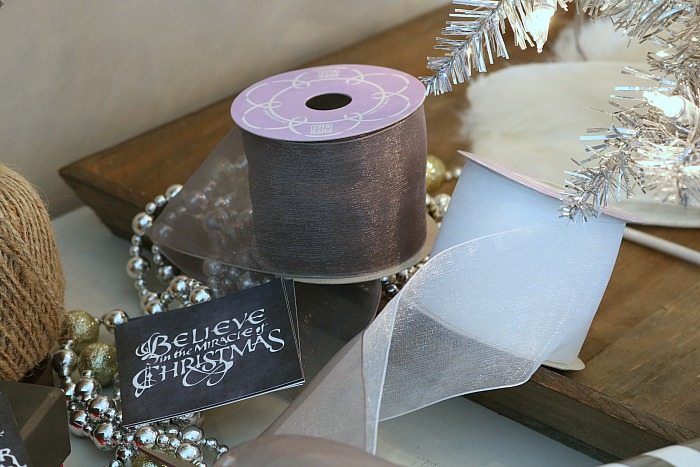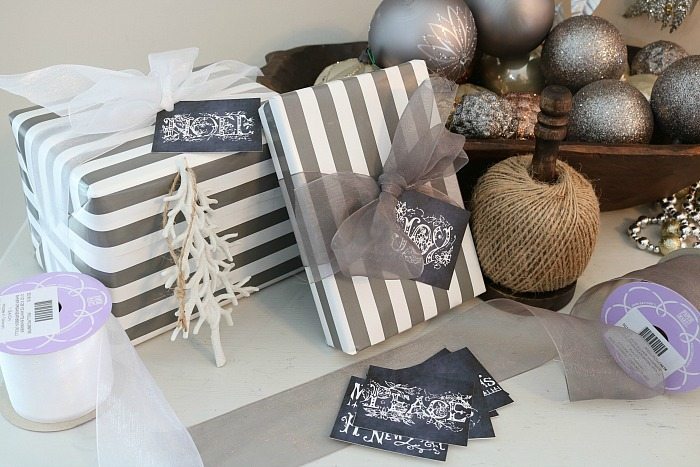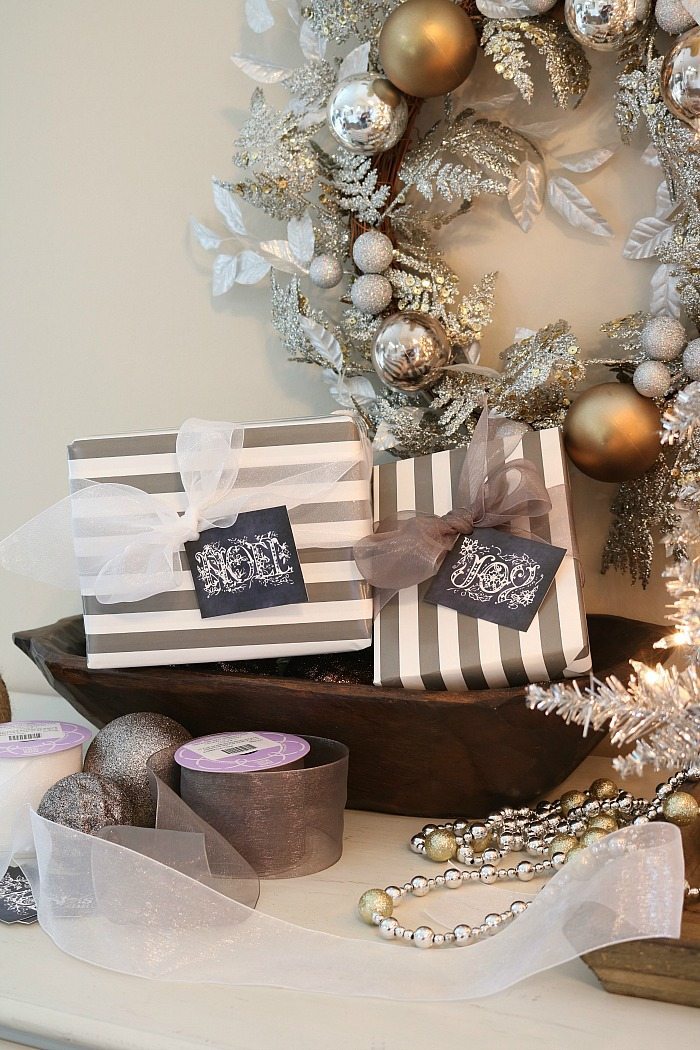 Do you buy all your gifts first and pick a day to wrap? I'm all over the place, sometimes I wrap as I bring them home and sometimes I let them pile up. Getting all the supplies out on a flat surface makes it easier, either way. In our bonus room I have an old dresser and I create a wrapping station, it helps to keep everything out in one place. We have too much to do during the holidays to have to look for tape…(or maybe that's just me).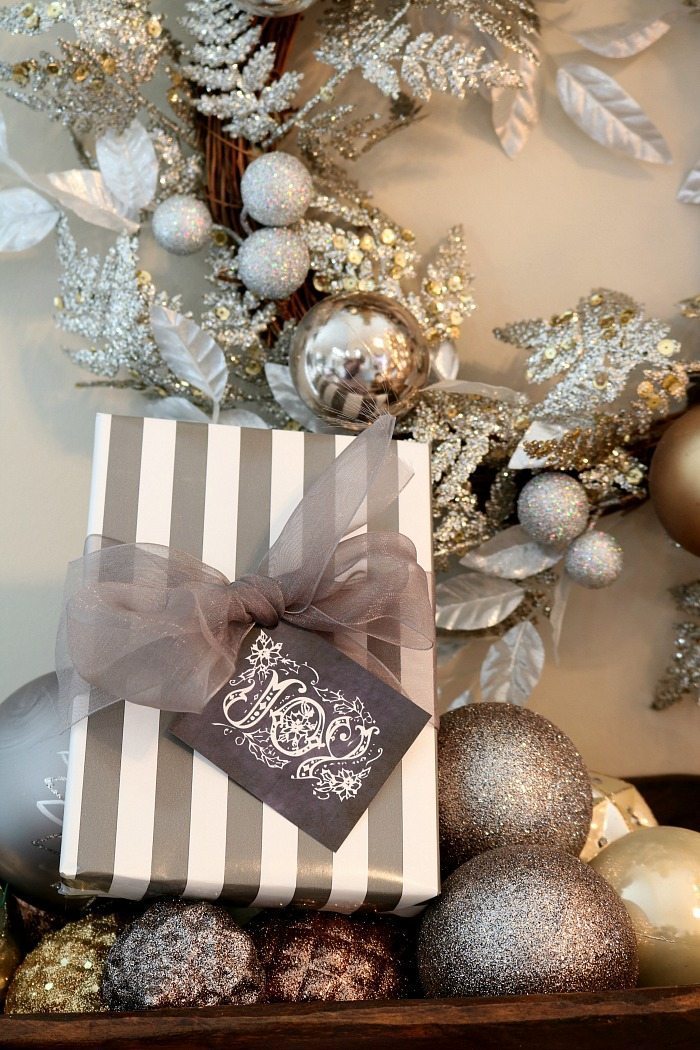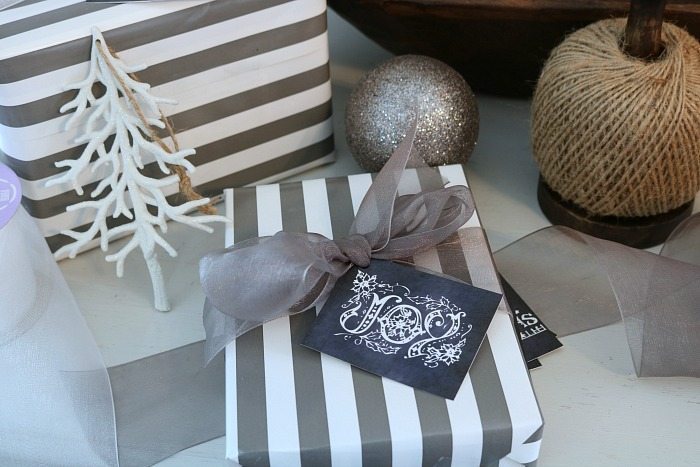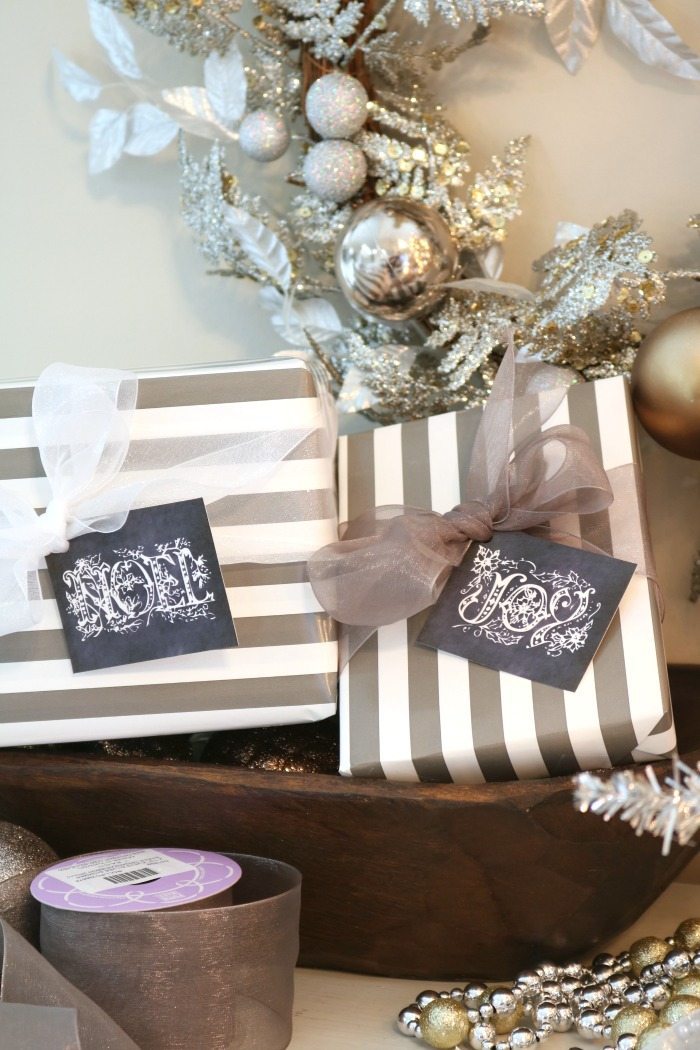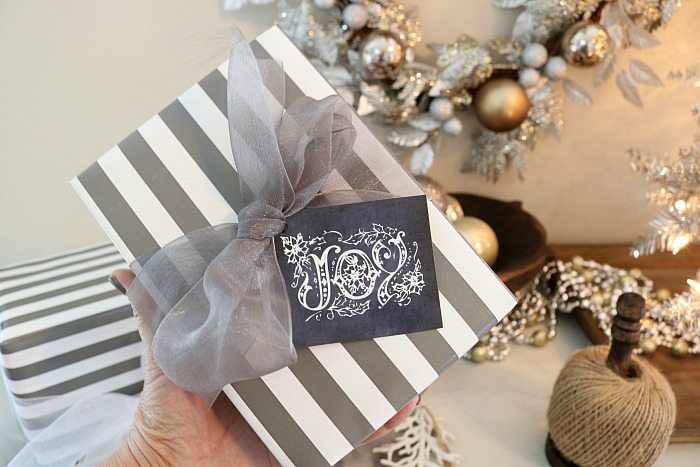 TaDa! it's a wrap! Be sure to check out Paper Mart, they have beautiful paper, ribbon and more! It's all high quality too! Find them on Facebook, Twitter, Instagram, Pinterest, G+ , YouTube and visit their website. I know you will find something you love!
Click on the gift tags to download:
See the rest of the Merry and Bright ideas from my friends:
Life and Style at 60
Merry and Bright team: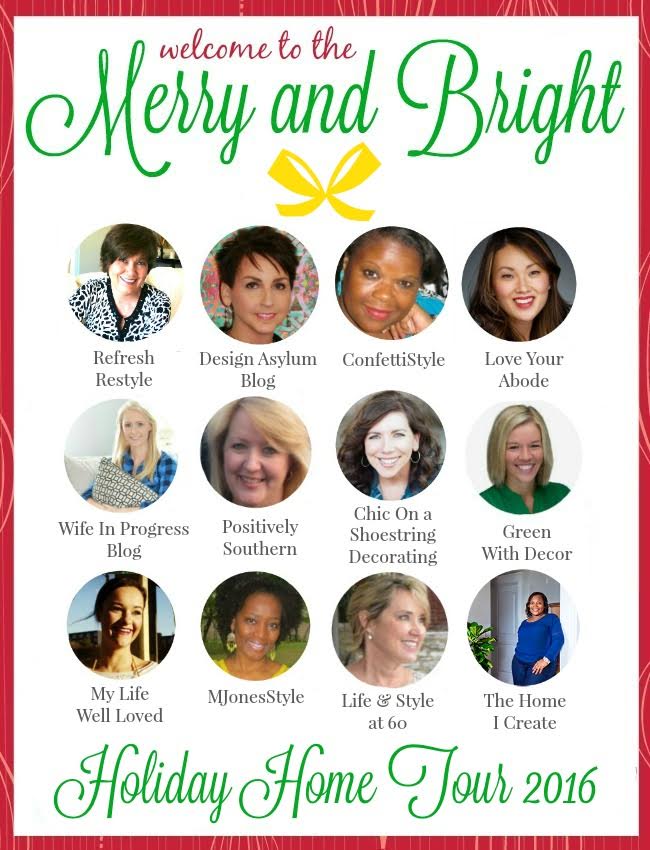 Thanks so much for stopping by!!