This post is sponsored by Better Homes and Gardens at Walmart.
My favorite time of the year is anytime we have guests! Living away from most of our family is hard, when they visit, we try to pamper them so they will come back often! We give them what they want like great food, plenty of blankets, extra toothbrushes, and a place to get away. All of these things make them feel welcome.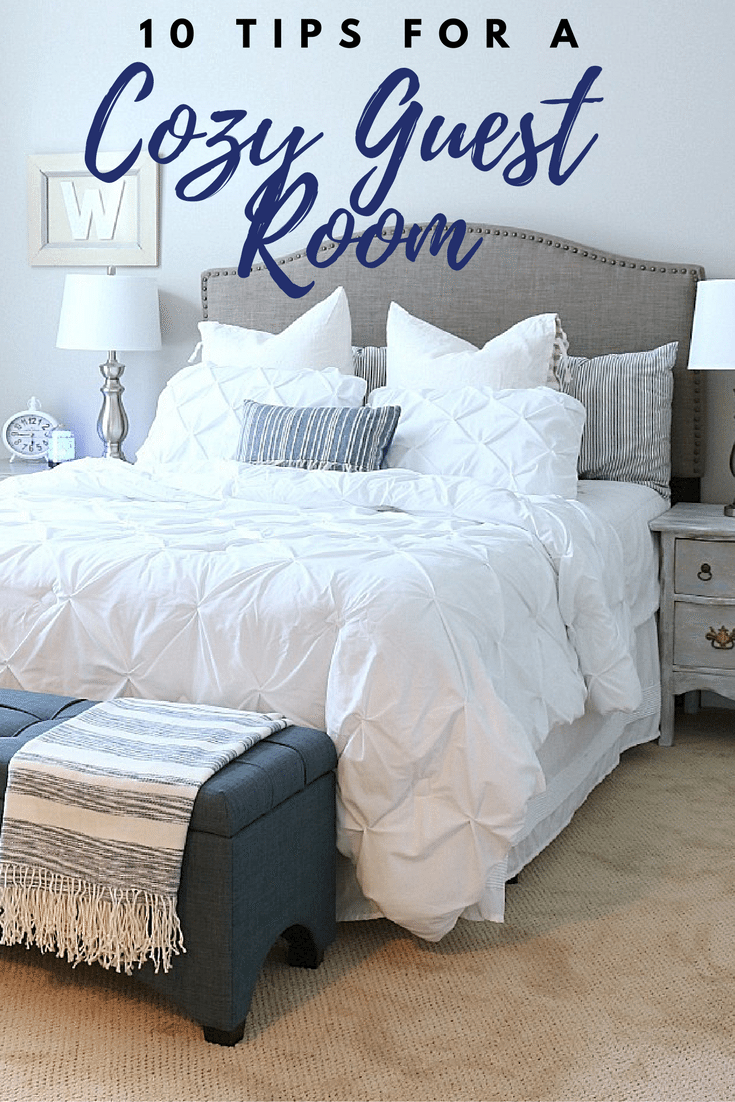 Freshening up the guest room doesn't take much time or money, keeping the key pieces neutral makes it easy to change accessories and create a new look. The room had been sporting grays and pink, I decided to switch out a few things and go with blue. Blue is one of my all time favorite colors, it all started with this storage bench. It didn't take me long to find a few accessories to carry out my new color story. I've had this pintuck bedding in white for over 2 years and I love it. It looks great all year long and washes up like a dream! It's only $39 for the mini set (comforter and 2 shams) for queen size. (I have listed my affiliate links for all the Better Homes and Gardens items at the bottom.)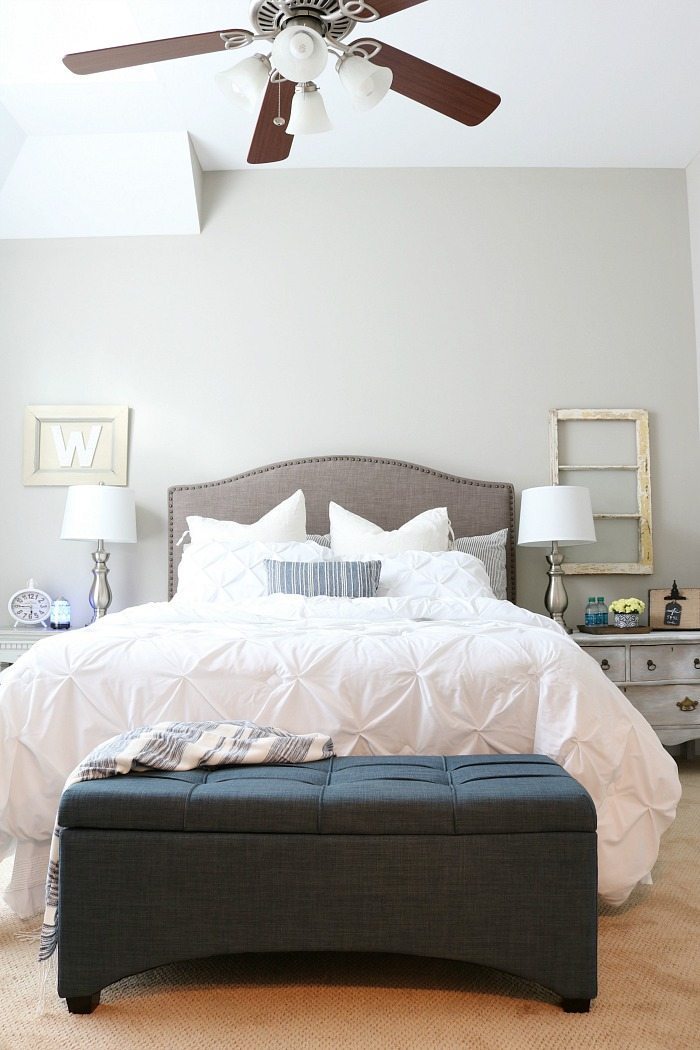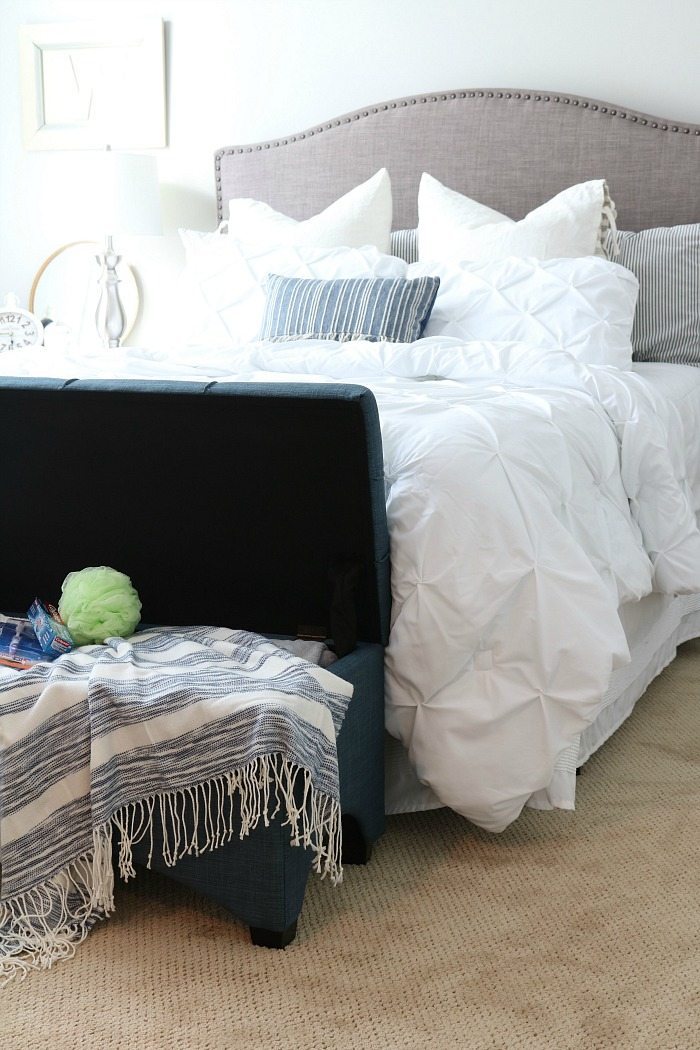 The storage bench is great for storing all the little extras and creates the perfect place to sit while putting your shoes on.
1. Extra blankets
2. Fresh Towels
3. Bottled Water
4. Soft sheets
5. Cozy bedding
6. Nice scents/Essential oil diffuser
7. Toiletries
8. Warm throw
9. Plenty of pillows
10. Fresh flowers
After a long trip there's nothing like slipping between soft sheets and sweet smelling blankets, they're the first thing you notice when you hop in to bed, right?
Be sure to carve out a little space in the closet so they have a place for hanging clothes. Put a couple of magazines or books out too, I don't know about you but reading makes me sleepy 🙂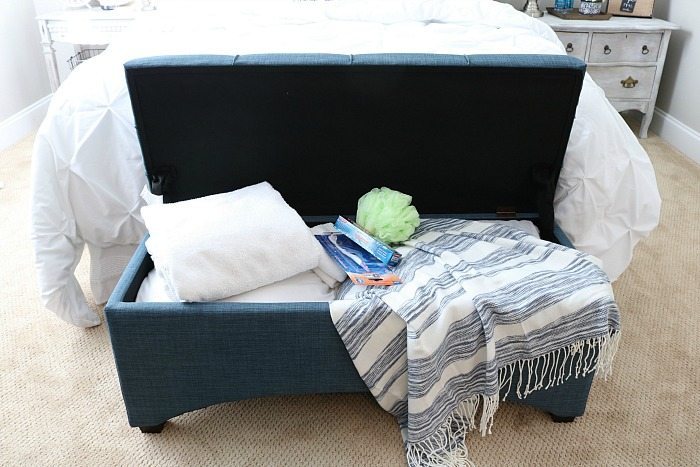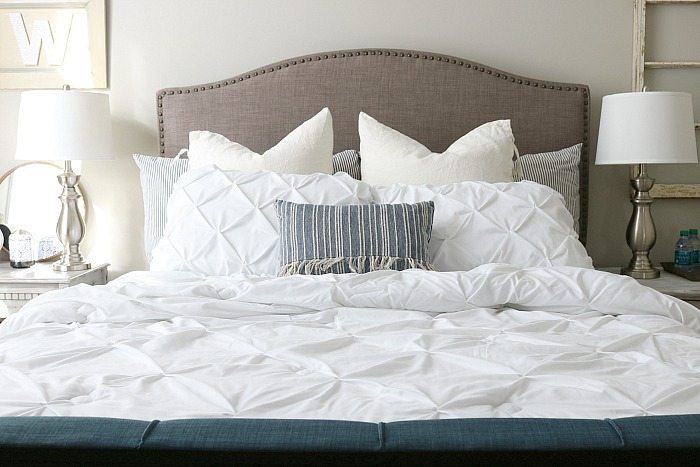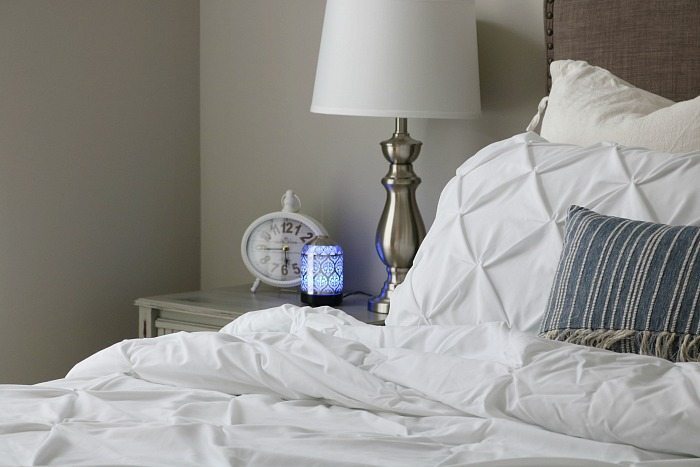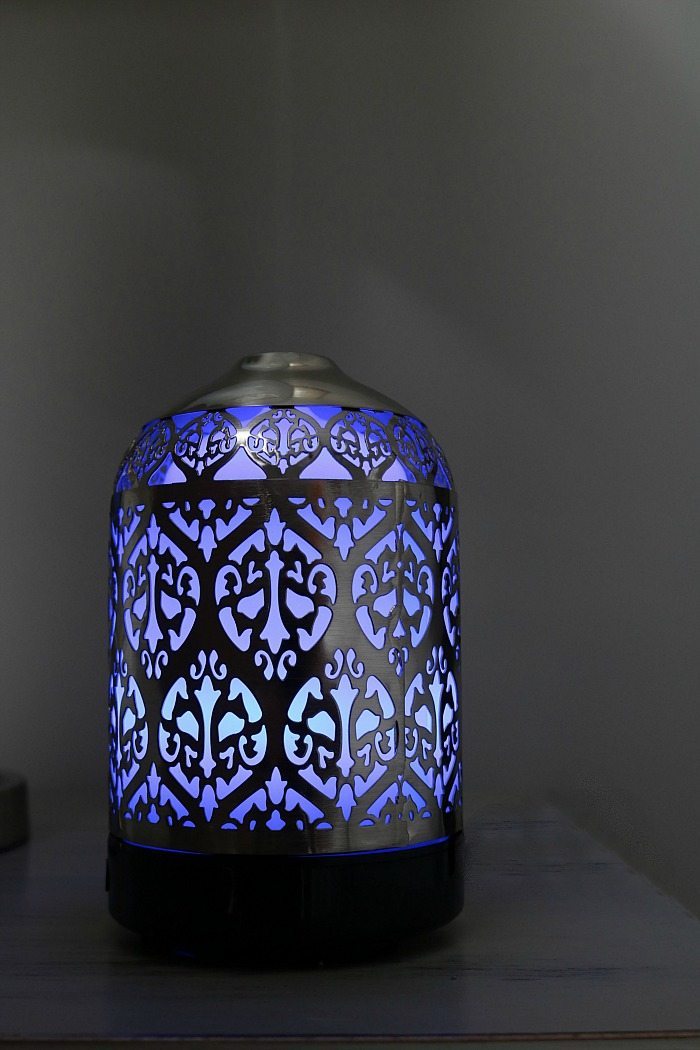 I started using essential oils last year, I love the fresh scent of lavender and my daughter requests it in the diffuser when she visits 😉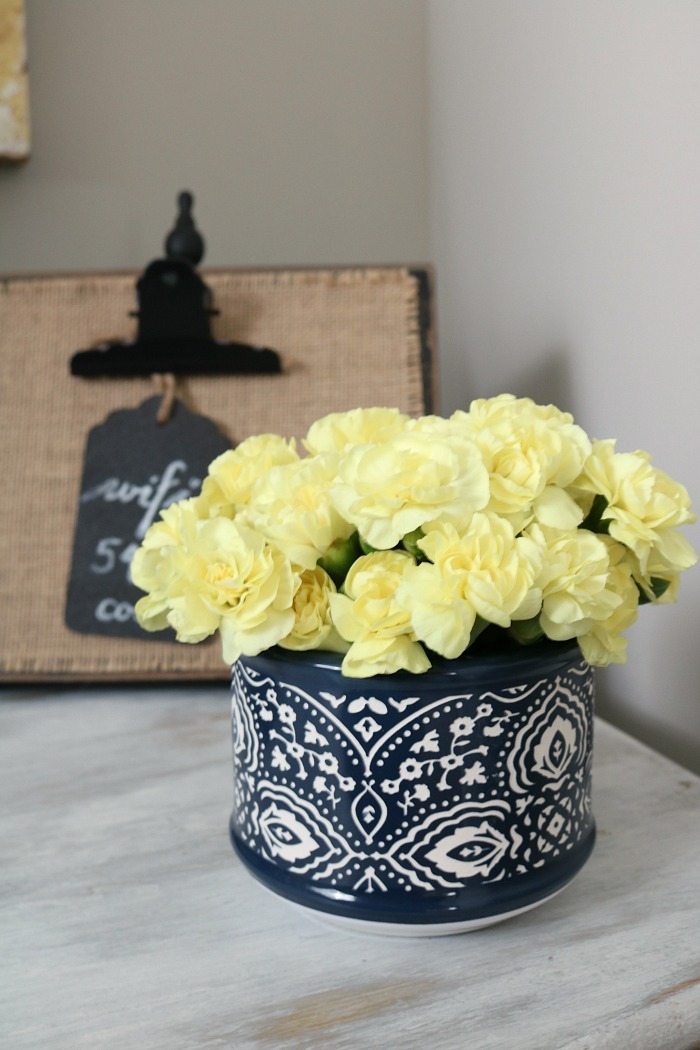 I used this bathroom accessory holder for flowers, fresh flowers say welcome! It comes with a lid and can hold jewelry, watch or whatever needs to be corralled.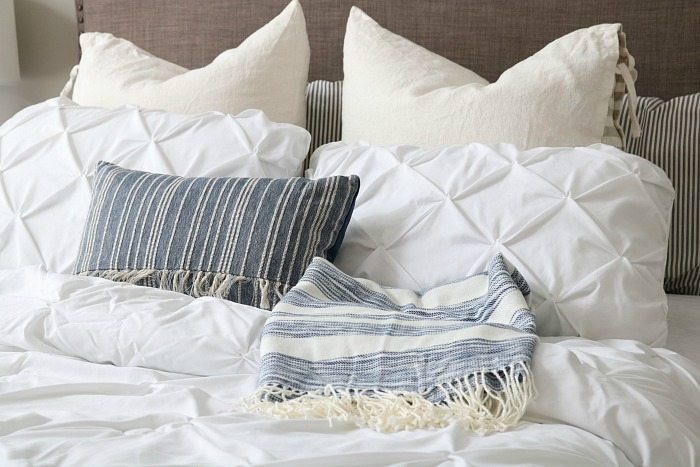 I mixed whites and off whites, the pin tuck bedding is my favorite for creating a neutral backdrop.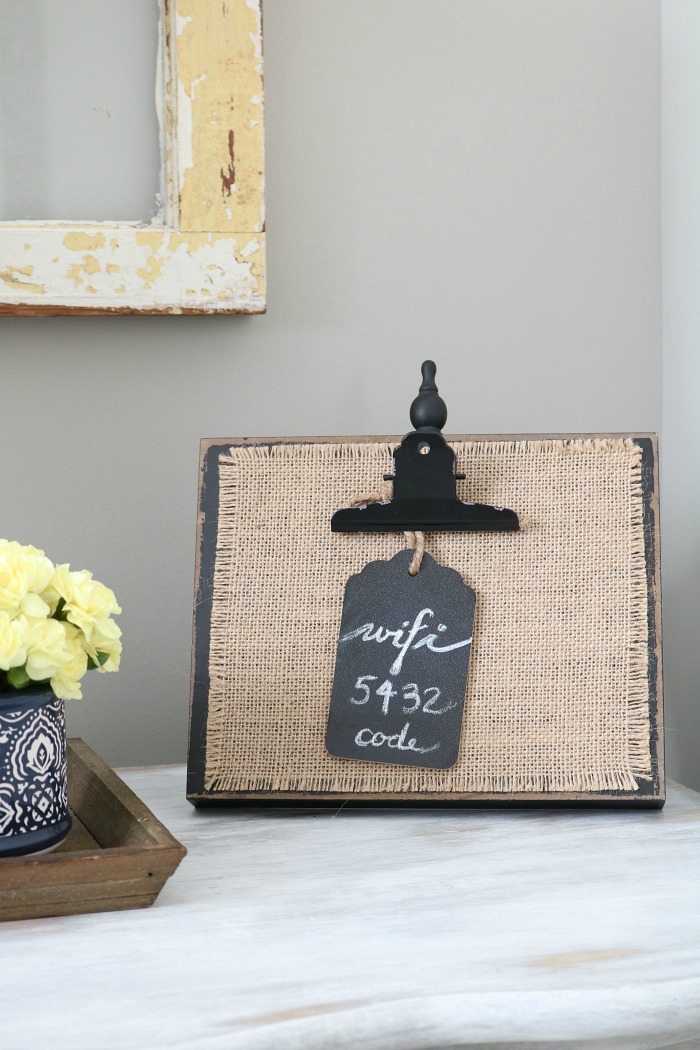 For photos, memos or wifi code, this burlap frame is perfect.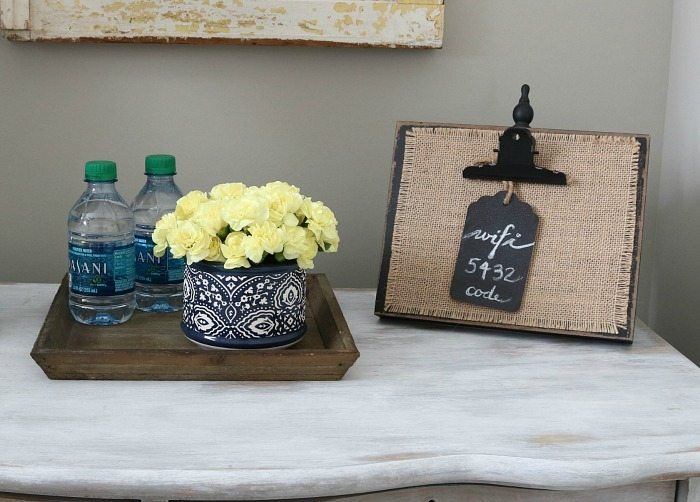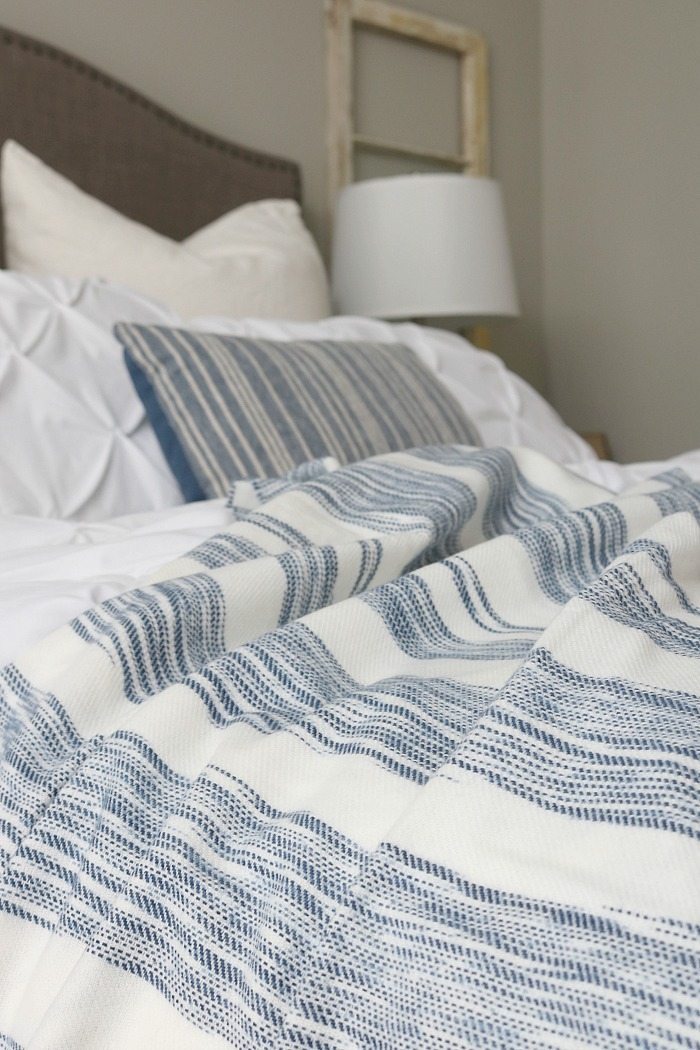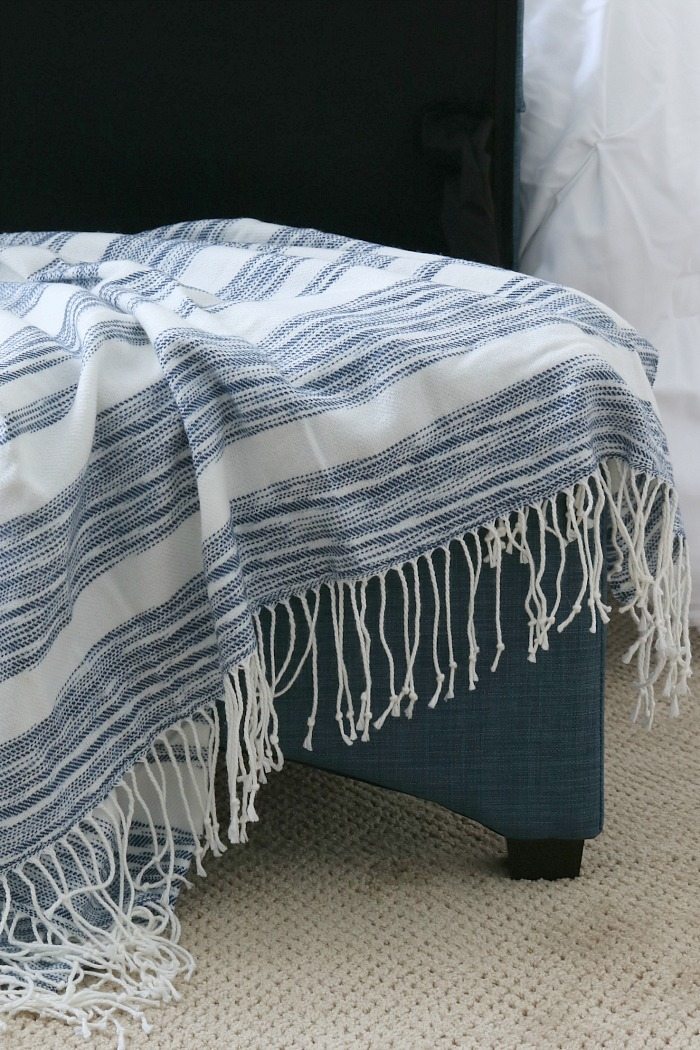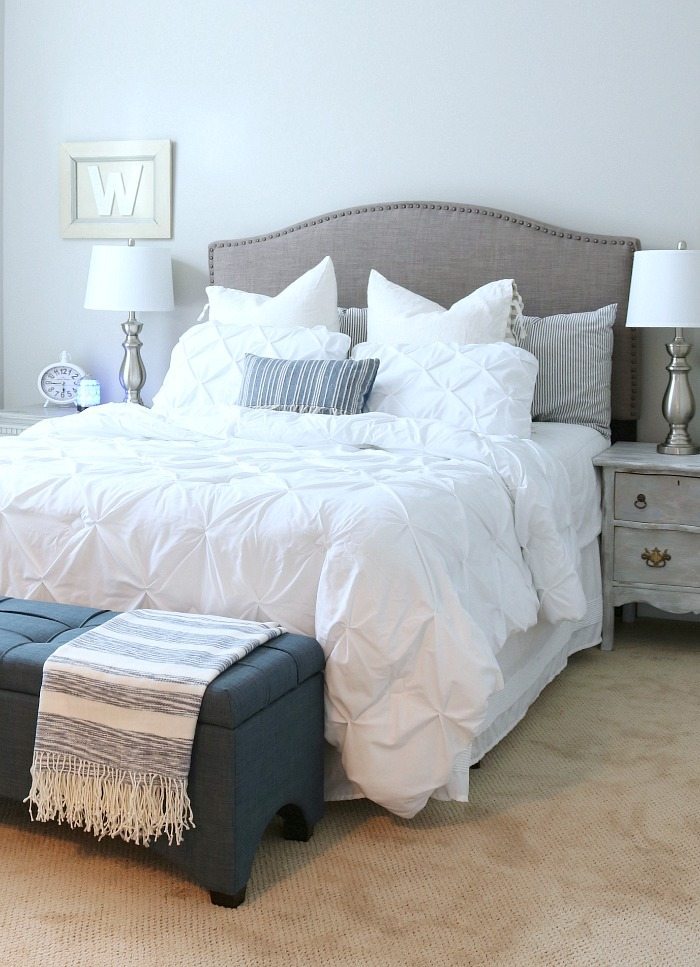 I created a check list for you, just print it off and be ready for your guest, click on print to download: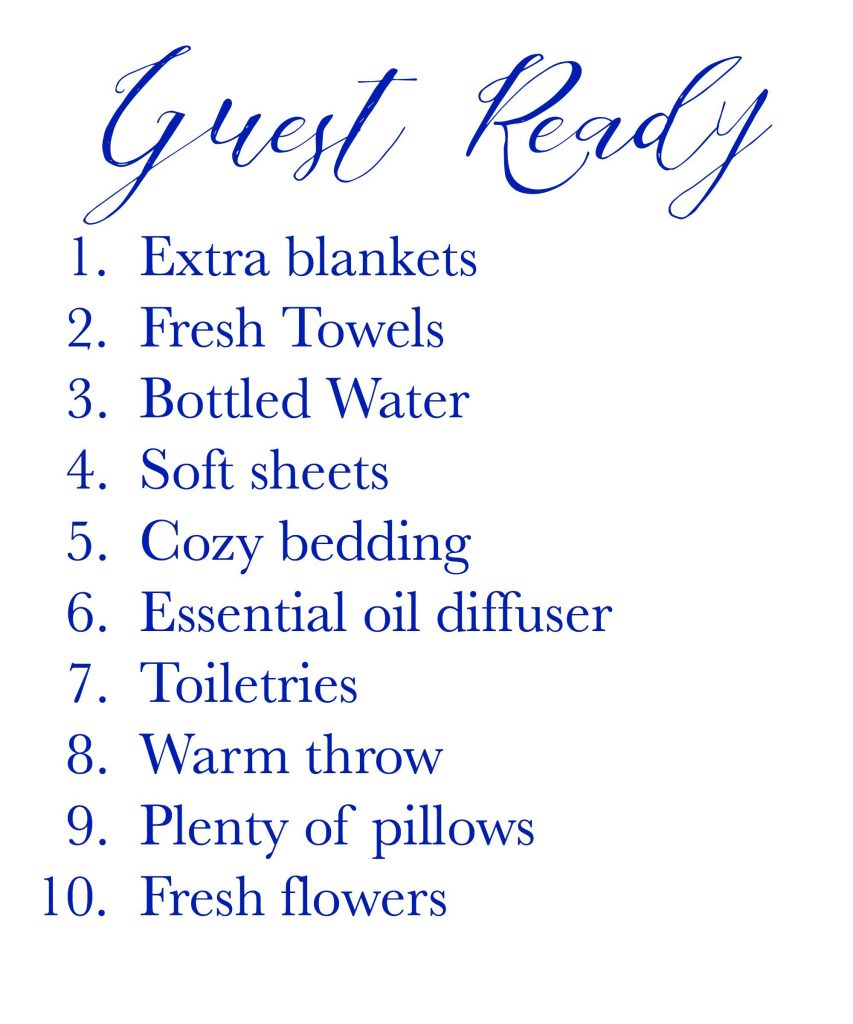 Prepping for guests ahead of time will make them feel right at home. There's nothing like the cozy feeling when I visit someone and I can tell they went the extra mile to make me feel comfortable.
You can find all these items from Better Homes and Gardens at Walmart:
Find more online: Better Homes and Gardens at Walmart and follow along on social media,  Instagram – Twitter –Facebook – Pinterest – Website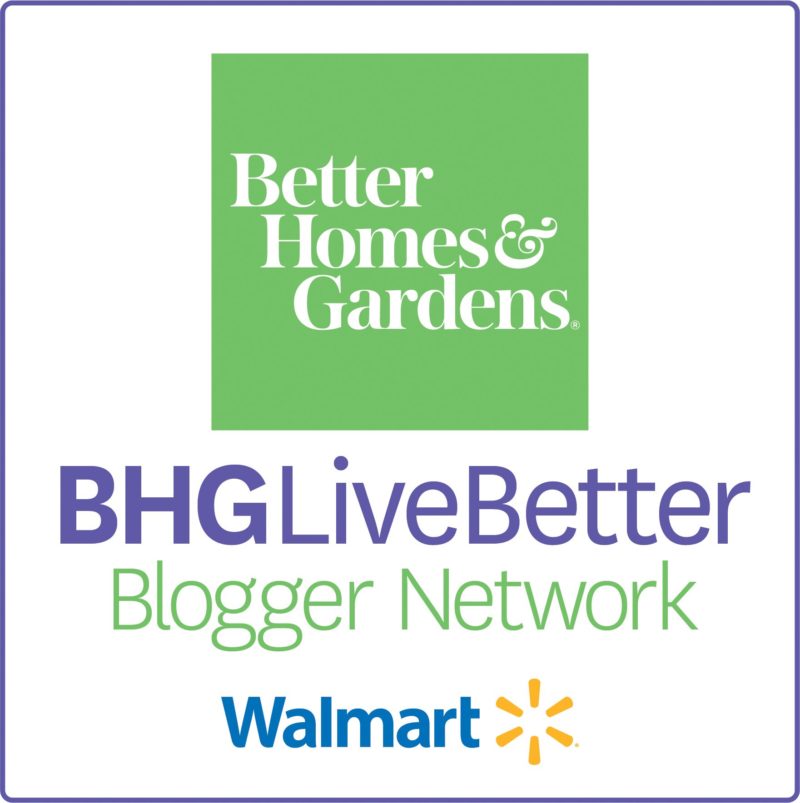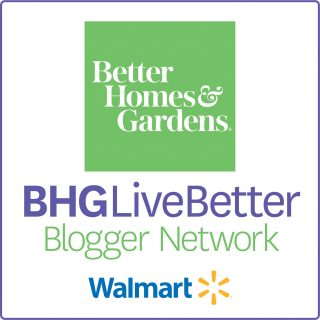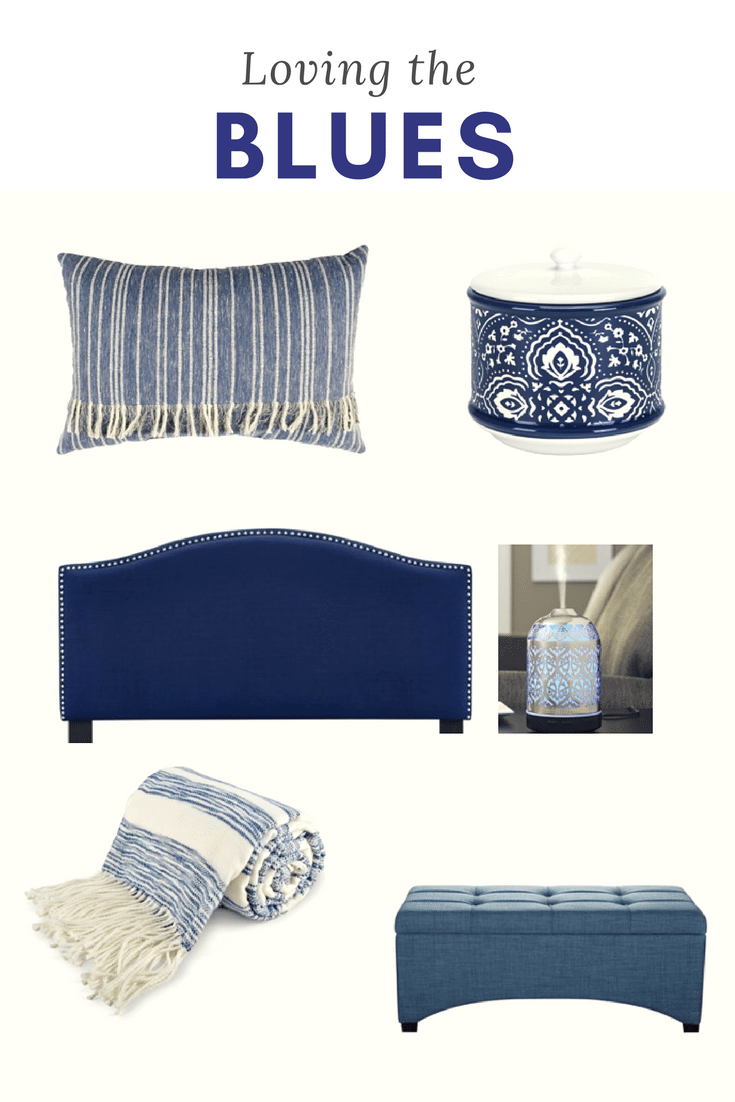 I only have one regret – I have the Grayson headboard in gray – I wish I had the blue 😉