Hello friends, welcome back to this month's Decor Enthusiasts Christmas edition. We're doing a walk down Christmas Tree Decorating Ideas memory lane.  Murphy, my sweet girl will be your tour guide 😉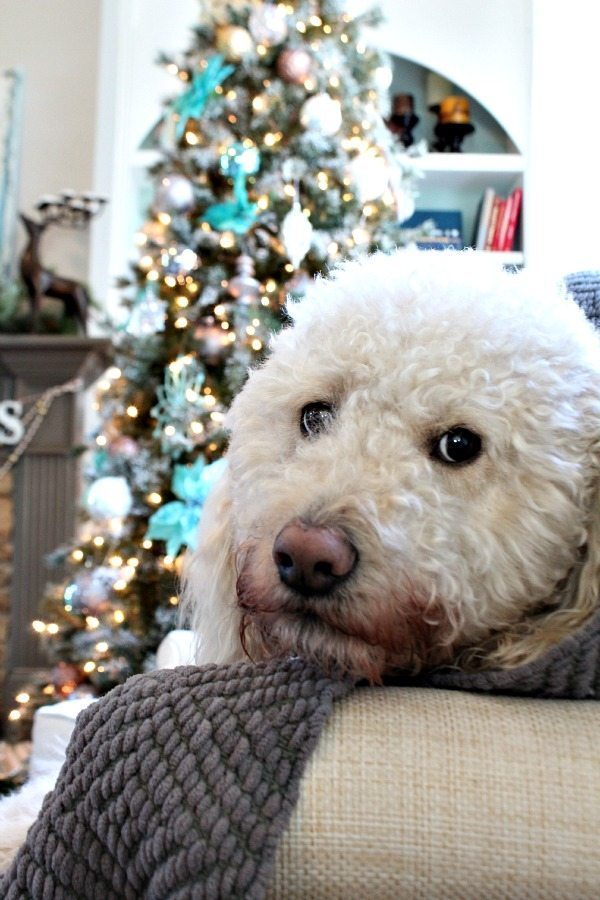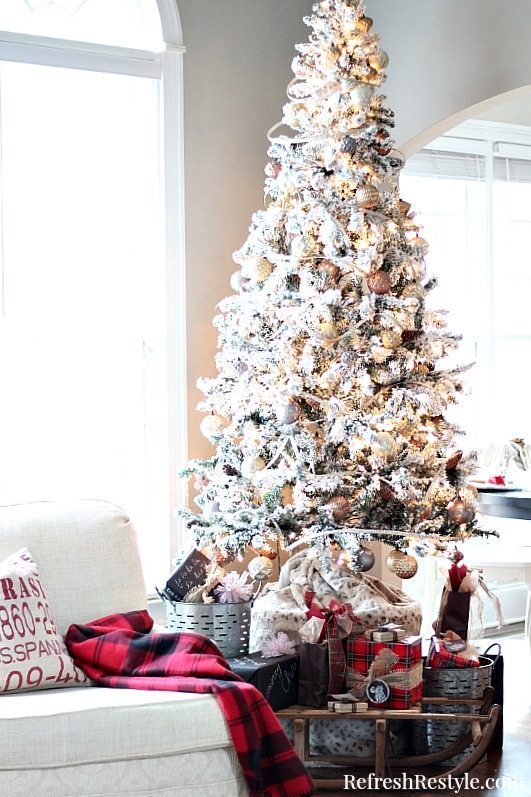 This snow covered beauty was my all time favorite Christmas tree. It's a 7 1/2′ flocked tree from Walmart. I actually bought it one year during the big sale after Christmas. It sat in the box for a year and when I took it out, I was pleasantly surprised. It only lasted one year at my house, now it spends Christmas at Justin and Jessica's. They give it a lot of holiday love and it looks beautiful at their place.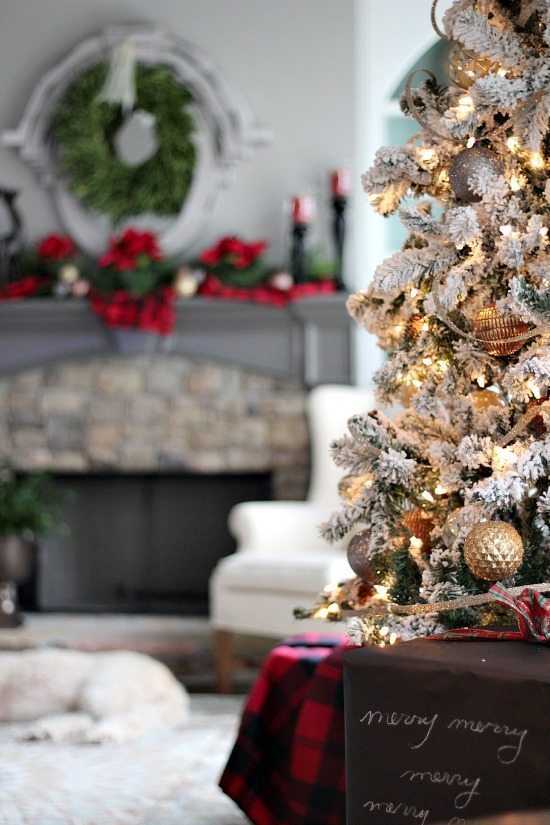 Most of the ornaments were from Sam's club and dollar tree. Guys, those big boxes of ornaments from Sam's are awesome!! Then head over to Dollar Tree and pick up some cuties. Click to see more budget Christmas decorating ideas.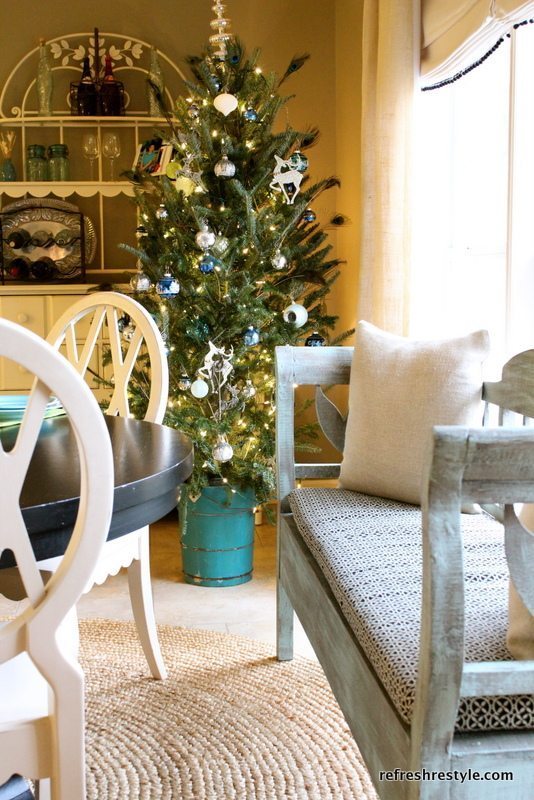 For a long time we used real Christmas trees, I've been thinking about going back to them. For this particular Christmas, I used a small tree in the kitchen. Can you believe it fit in this old ice cream churn. If I remember correctly, I used a bucket filled with sand and water to keep it upright.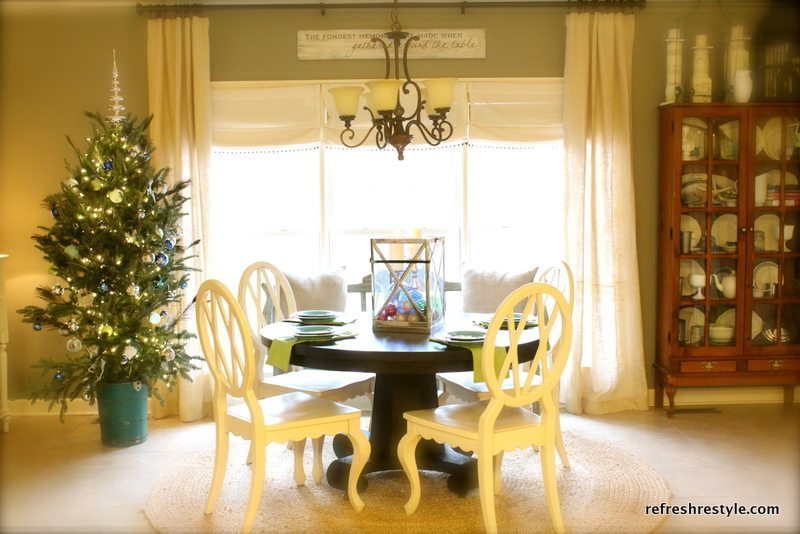 For the ice cream churn tree, I used a lot of blue shiny brights (found them at TJ Maxx) you can see more about the tree here: tree in an ice cream churn.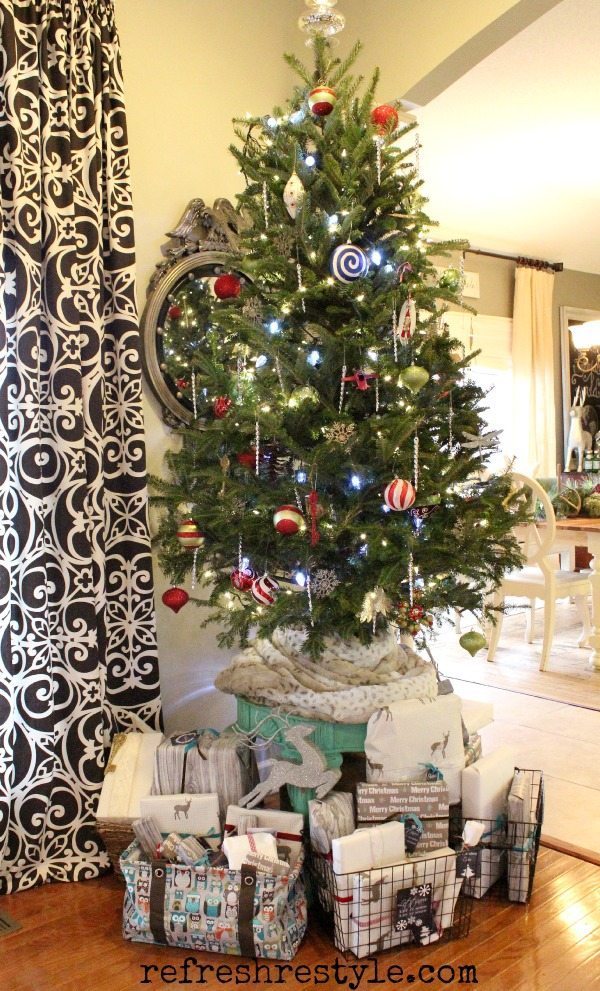 This is what happens when you find the perfect tree and it's a little short! I thought it looked great at the store and when I got it home, it looked so small. End table to the rescue. Luckily the tree stand fit on the table. I just wrapped it all up with my white leopard throw.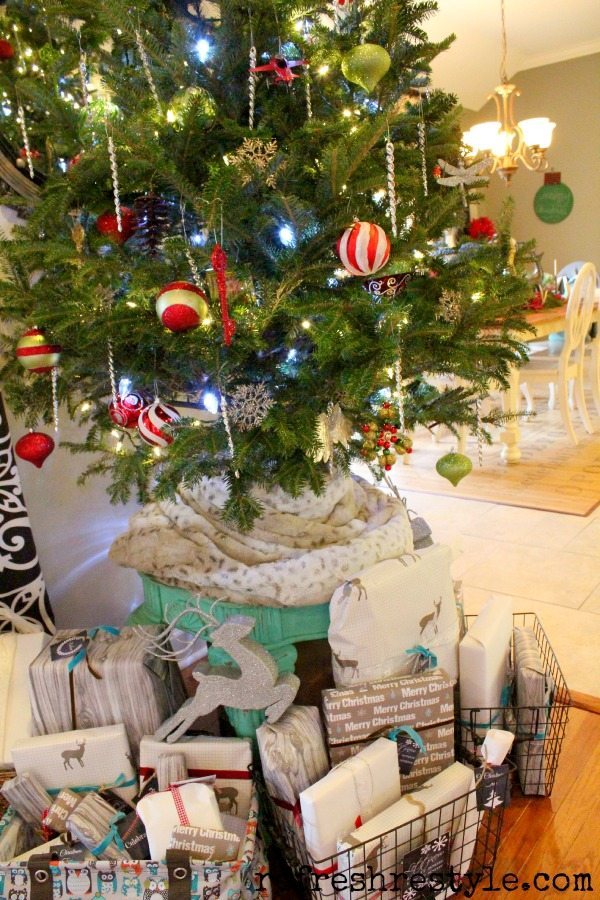 I think I started a trend, because a few years later, I put another tree on a table. You can see why this was such a great idea, the gifts fit perfectly around the base!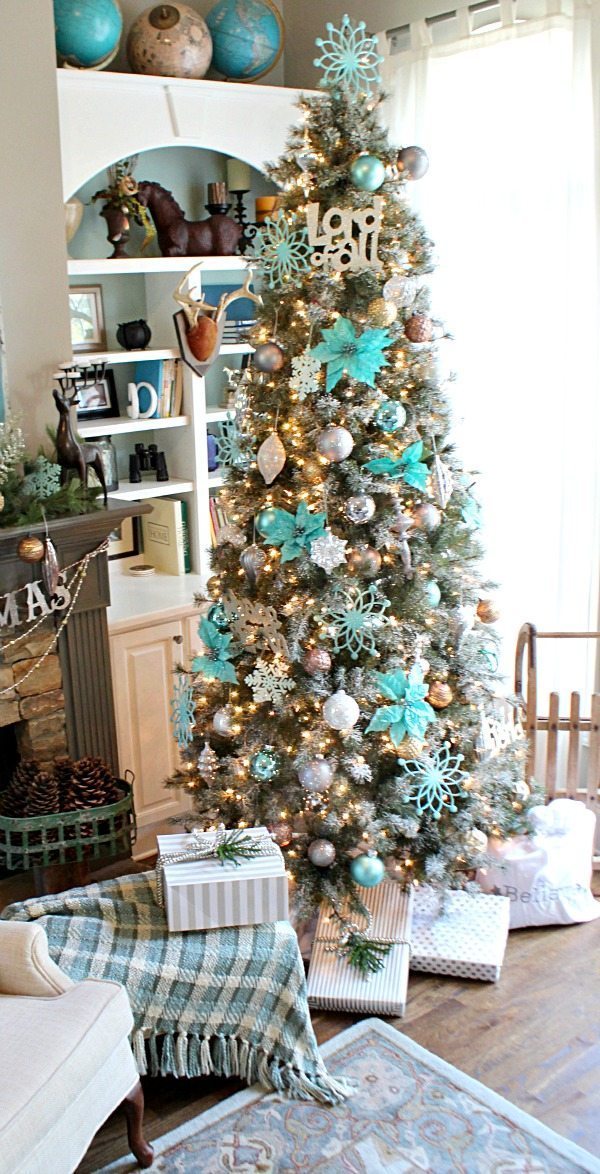 And last year when everyone was doing red plaid, here's what I did. Yep, my tree was singing the blues. I have so much blue in my house, it just seemed fitting.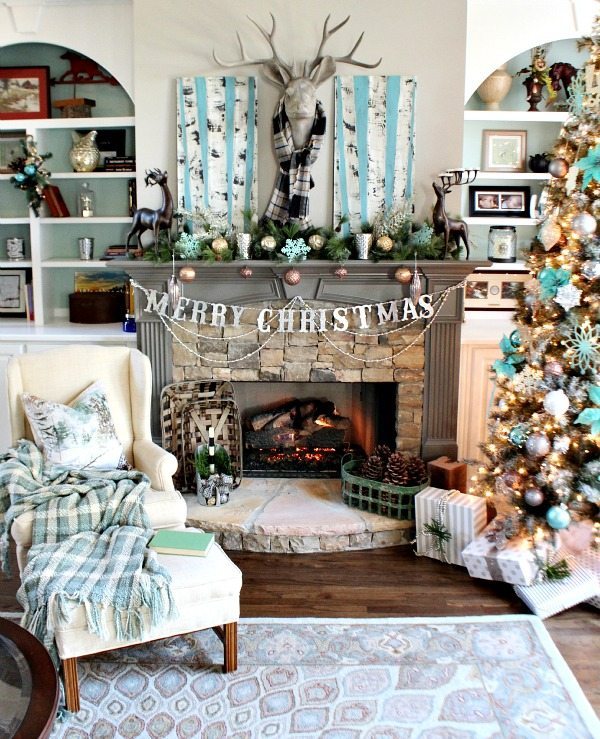 It's the one tree that my husband noticed, after all these years together (32) he said, that's a beautiful tree! It was fun and I loved every ornament! See the: turquoise/aqua tree.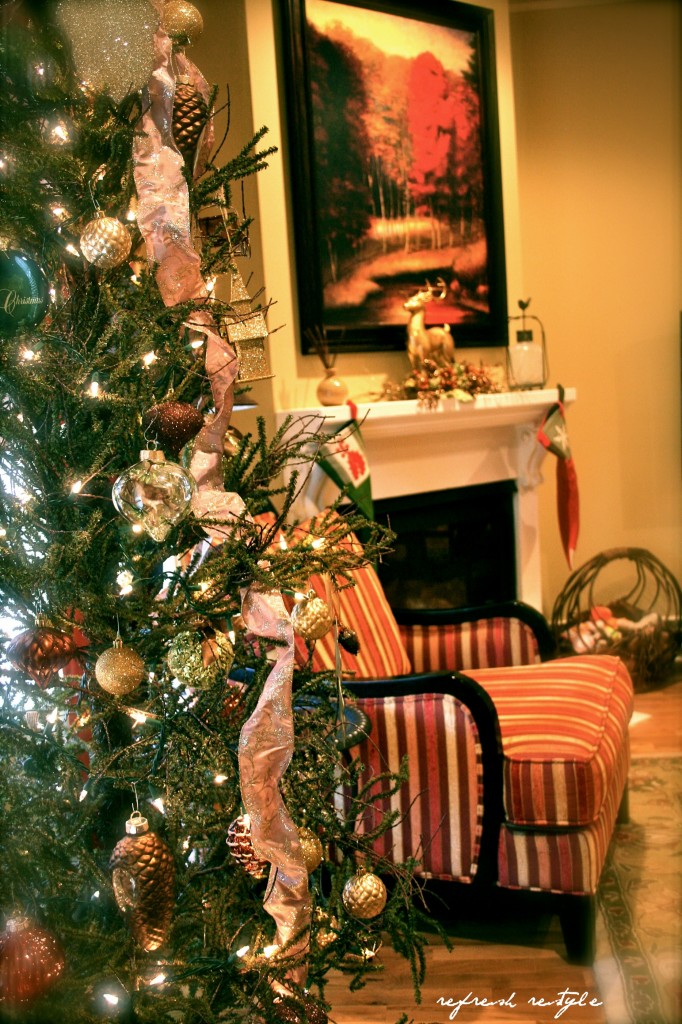 Way back when, we had place at Lake Martin and this little tree was dressed in mostly woodland ornaments. We sold our place and all the decor, including this tree. Hopefully, the new family is still enjoying it!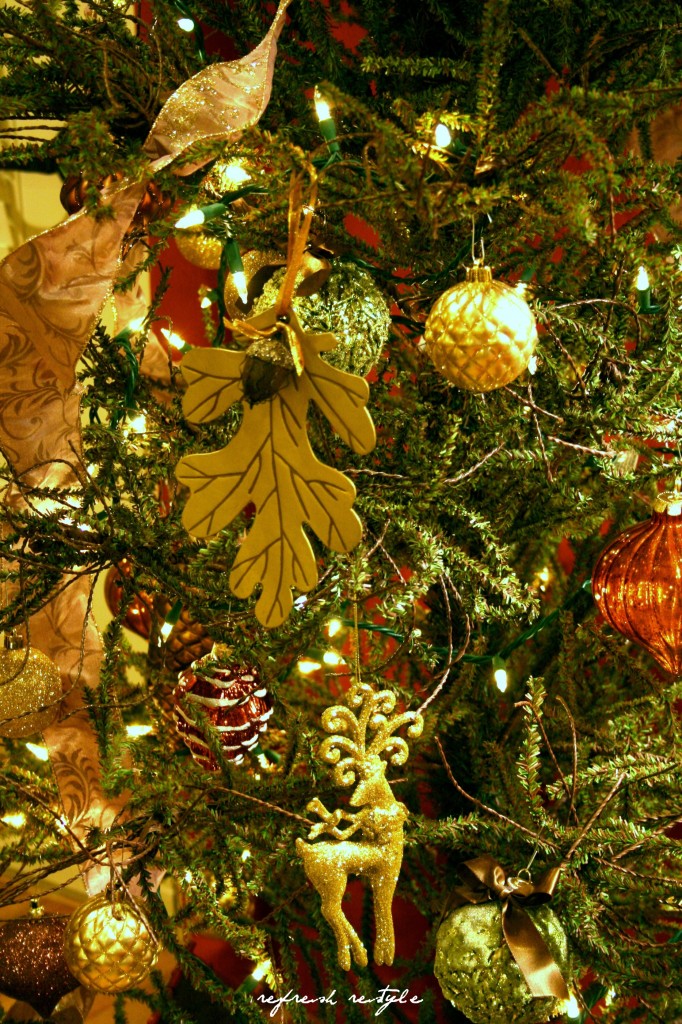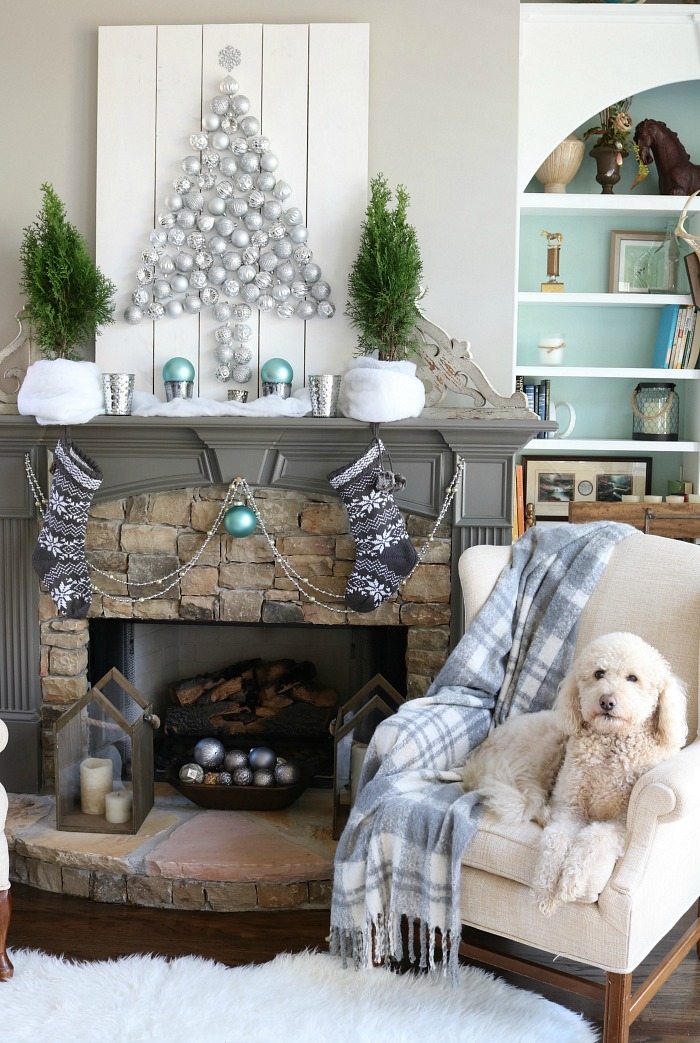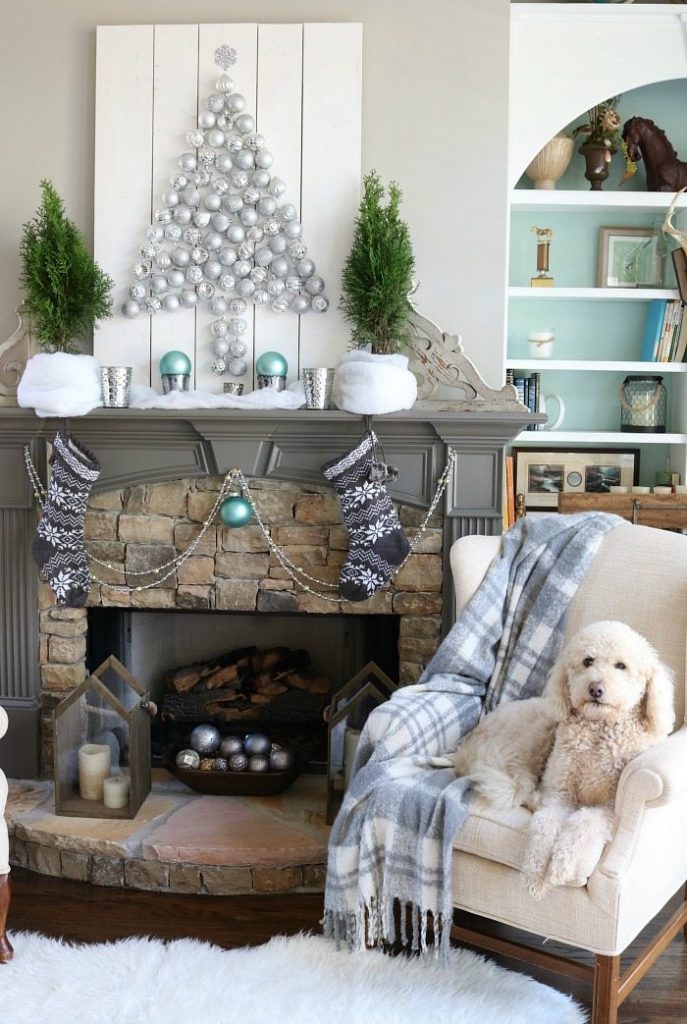 Thanks so much for joining us today! We hope you're inspired and picked up a few Christmas tree decorating ideas 😉
Please go visit my friends, they are so talented and filled with Christmas cheer: