Christmas Tree Ideas
12 Bloggers of Christmas
with Balsam Hill
I have been waiting, impatiently to share something with you!
I am partnering with Balsam Hill this year as one of the
Twelve Bloggers of Christmas.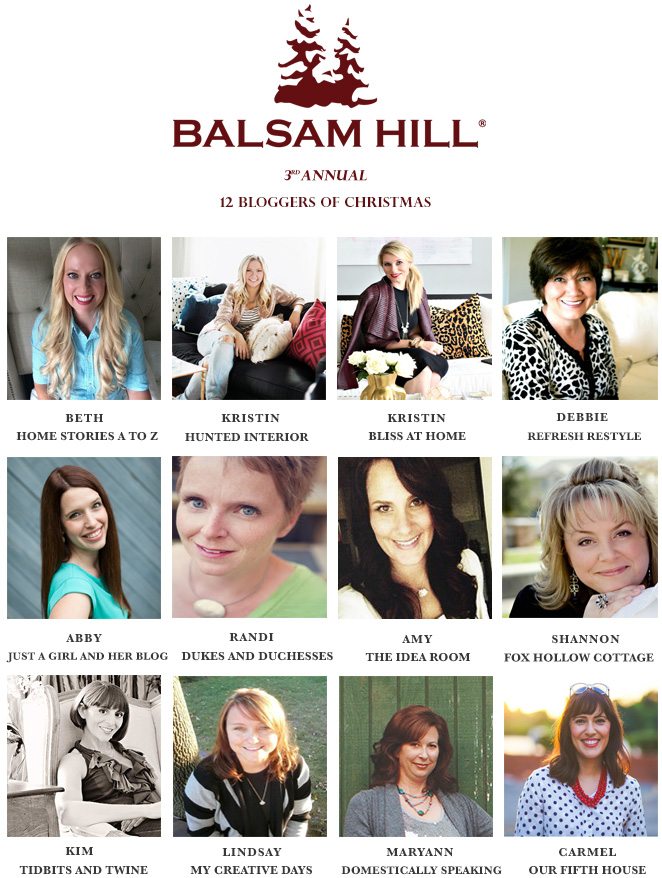 All twelve of us will be sharing our Balsam Hill Christmas trees this week. We hope that you will visit each one and be inspired. Tons of Christmas decorating ideas from all of these talented ladies!
Christmas is my favorite time of year!
Let me introduce you to my beautiful Balsam Hill Frosted Sugar Pine Tree. The frosted pine tree was begging for icy blue Christmas decor, at least that's what I heard. Our main living areas are filled with turquoise, aqua or some shade of blue.
When I took the tree out of the box and fluffed it, the snow on the tips immediately made me think of the first snow of the year. The one that gets you excited for winter! That was the beginning of my idea for a winter wonderland. A frost filled Christmas tree, thanks to Balsam Hill.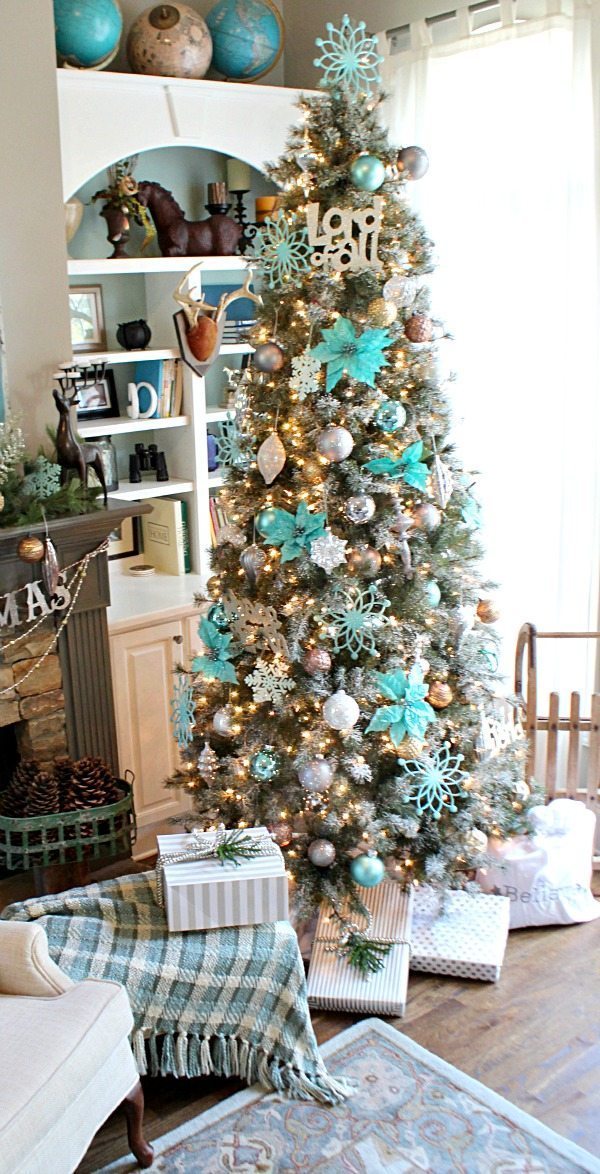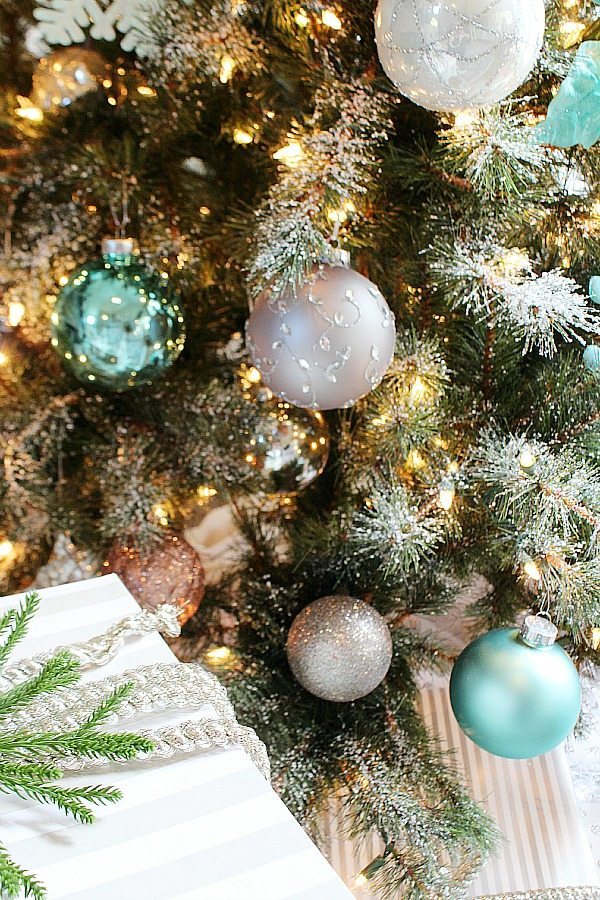 This beautiful ornament is one from the Crystal Palace ornament set from Balsam Hill.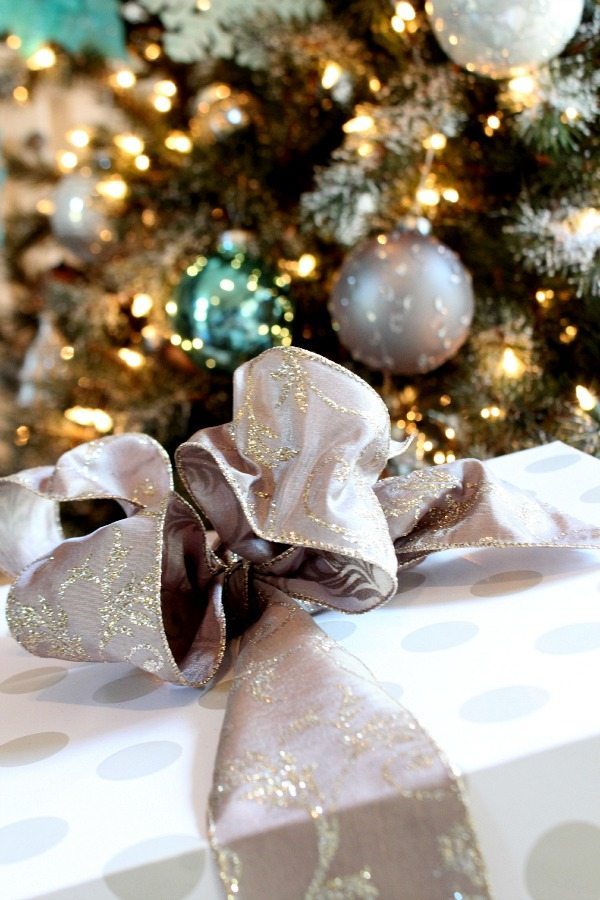 Nature inspired with a bunch of metallic tossed in to create the look and sparkle of fresh fallen snow.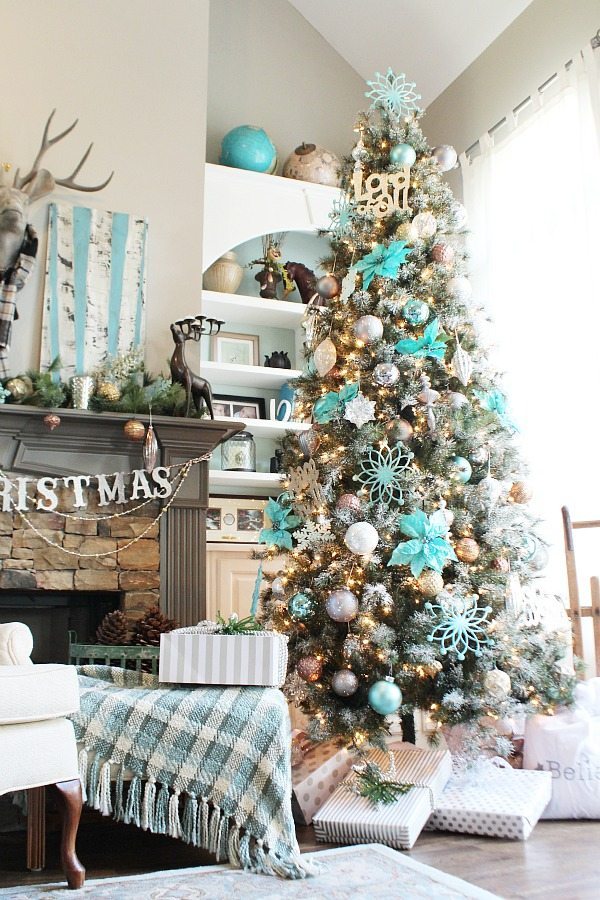 Gifts are wrapped in a mix of gray, silver and gold with simply curly ribbon and pieces of evergreen.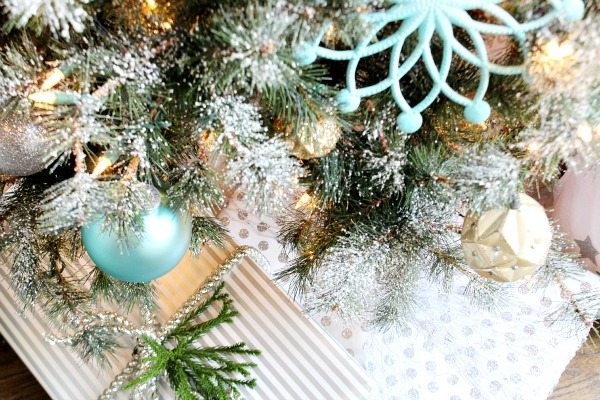 For my frosty fresh snow look, I started with an assortment of metallic ornaments. These ornaments have been around for a while, helping me keep my Christmas decor budget in check. They add the sparkle while keeping it neutral and you can add any pop of color to change it up each year.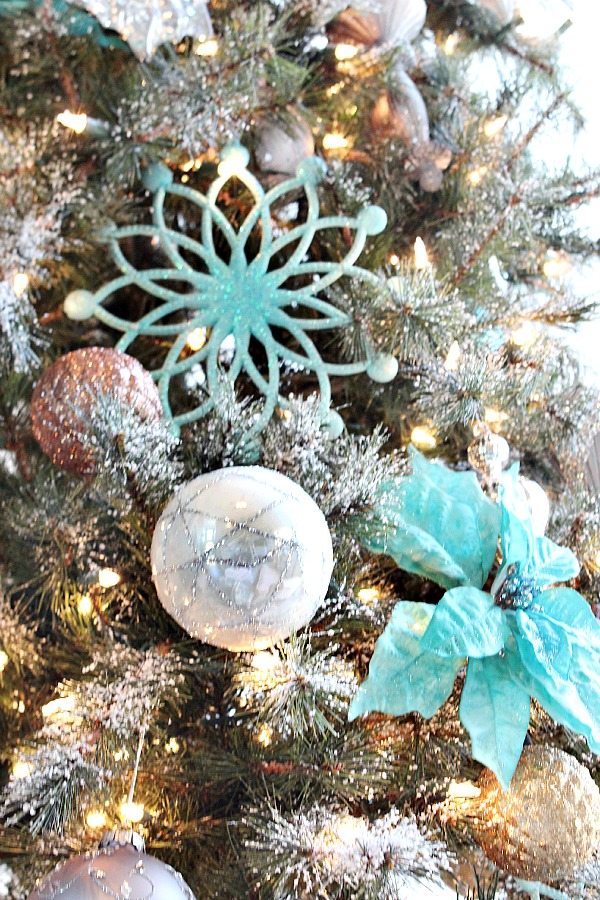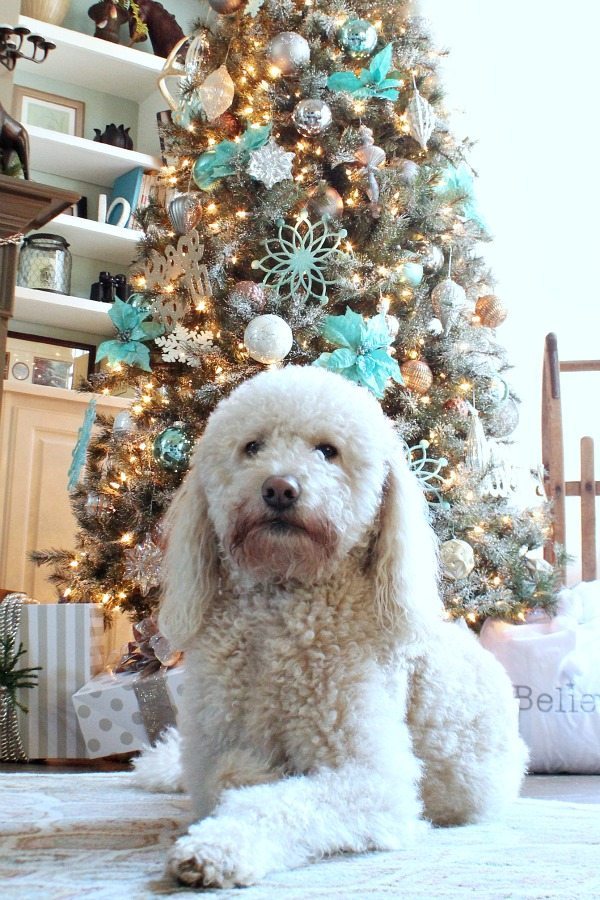 Frosty turquoise and aqua poinsettias and snowflakes remind me of ice, the perfect touch for adding wonder to the beautiful tree.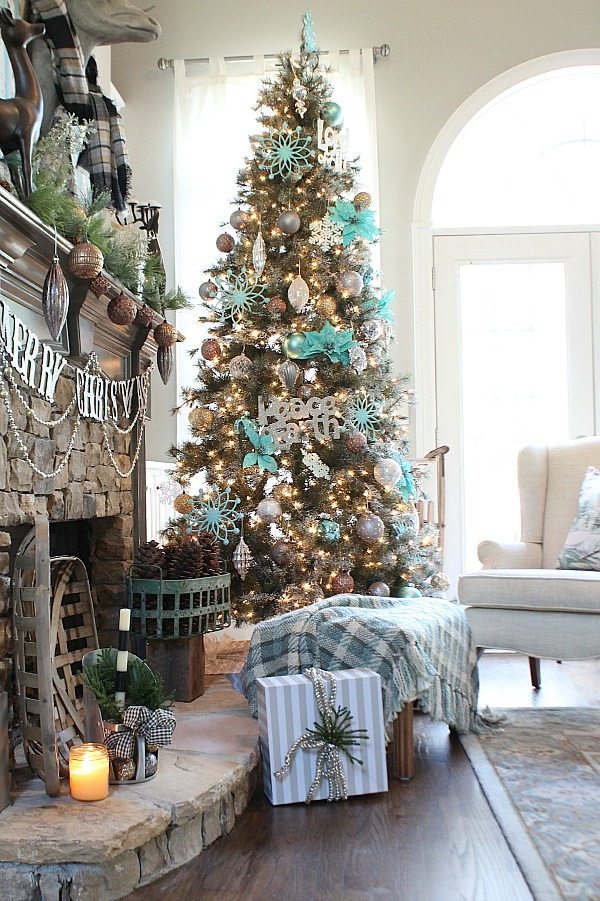 When you enter our home from the front door, this is what you see. I love placing the tree where it can be enjoyed from every angle of the living area.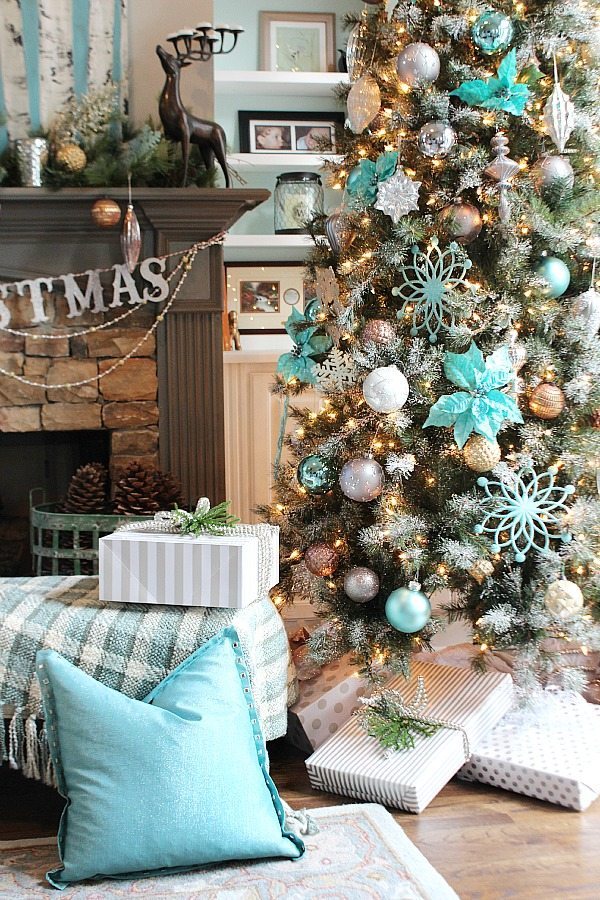 Thank you so much for stopping by! Over the next few weeks I will be sharing more of my house including never before seen rooms. Decorated on a budget with a bit of Christmas every where you turn. And a few DIY projects, like the birch painting on the fireplace mantel.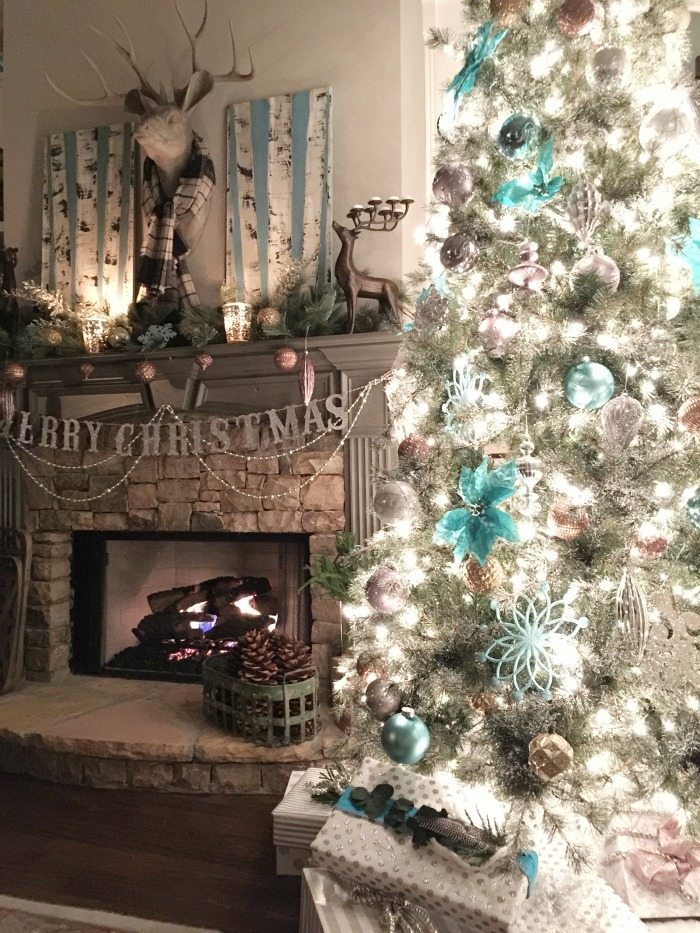 I can't wait for you to see Kristin's tree! She's up next on the tour and I know you will find beautiful inspiration! Now on to: Bliss At Home.
See all the Christmas tree idea from all of  The Twelve Bloggers of Balsam Hill
Mon, Nov 23rd
See More of my home: click here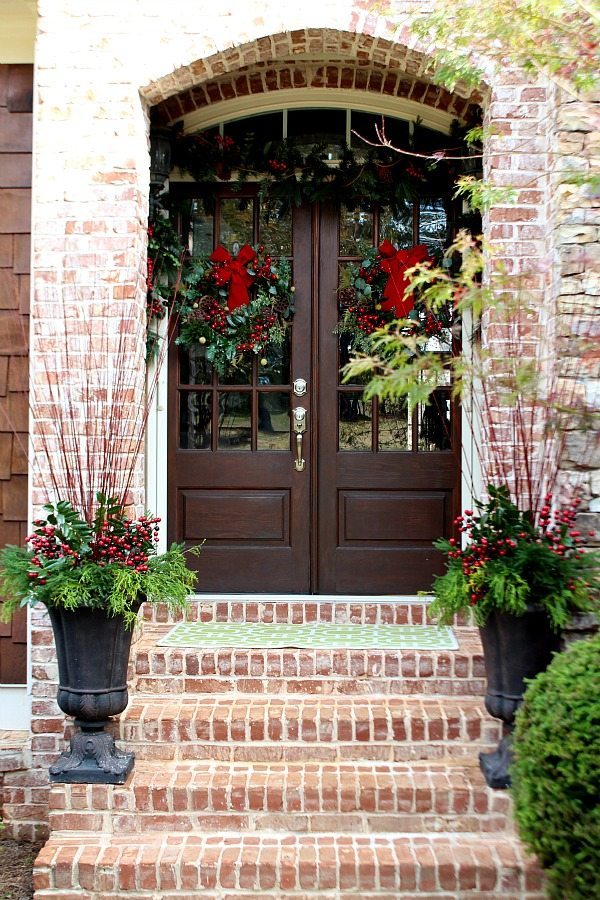 and here: click here