This post brought to you by Gladiator GarageWorks. The content and opinions expressed below are that of Refresh Restyle.
Are you like me? Always looking for tools or paint supplies? Don't get me wrong, I am working on it. The first thing I did was cull through our space, now I'm working on finding the perfect place to store like items together.
I've done the Spring cleaning, now it's time for the "Spring Keeping". I was thrilled with this opportunity to share my super hero, I mean Gladiator with you. The highly rated Gladiator GarageWorks storage products are great for conserving your space with it's versatile and accessible storage for a variety of gear.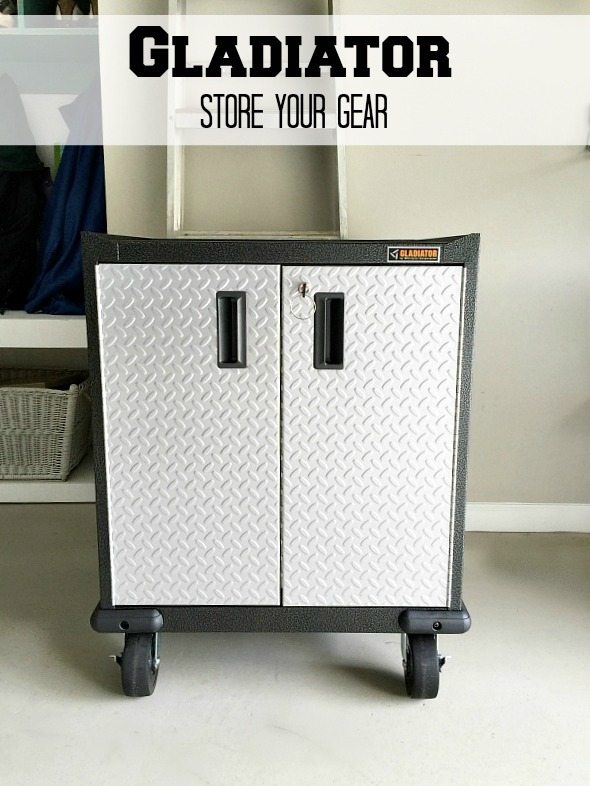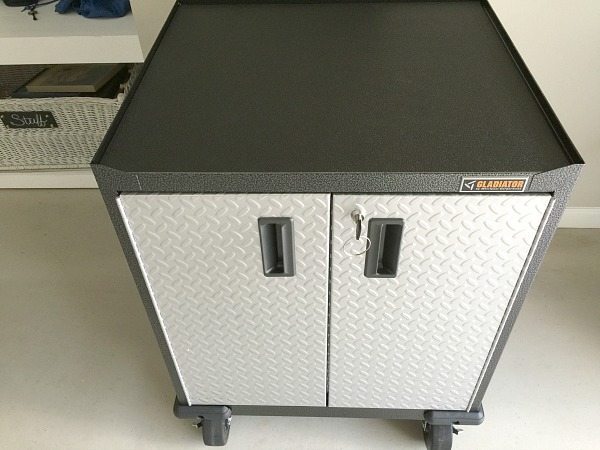 The highly rated Premier Series Modular GearBox arrived safe and sound, the only think I had to do was attach the bumpers and heavy duty casters. Speaking of casters, the front wheels lock in to place with ease. The blue tape is holding the key, perfect for keeping your tools safe and sound.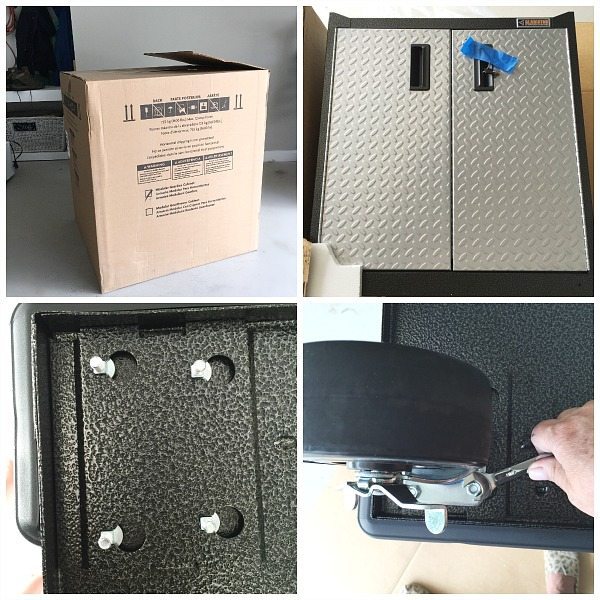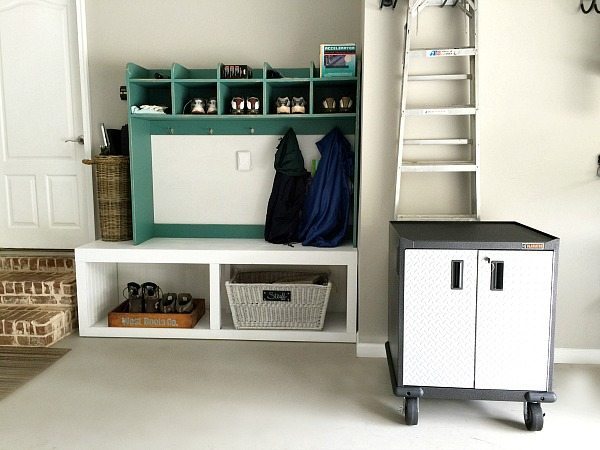 It looks great in the garage, but you could use it in the laundry room, entry or any spot where you need extra storage. It's a fantastic feeling to have a place for everything and everything in it's place. There's nothing more frustrating than having tools piled everywhere, not to mention having to re-buy something because you can't locate it. Don't ask me how I know this!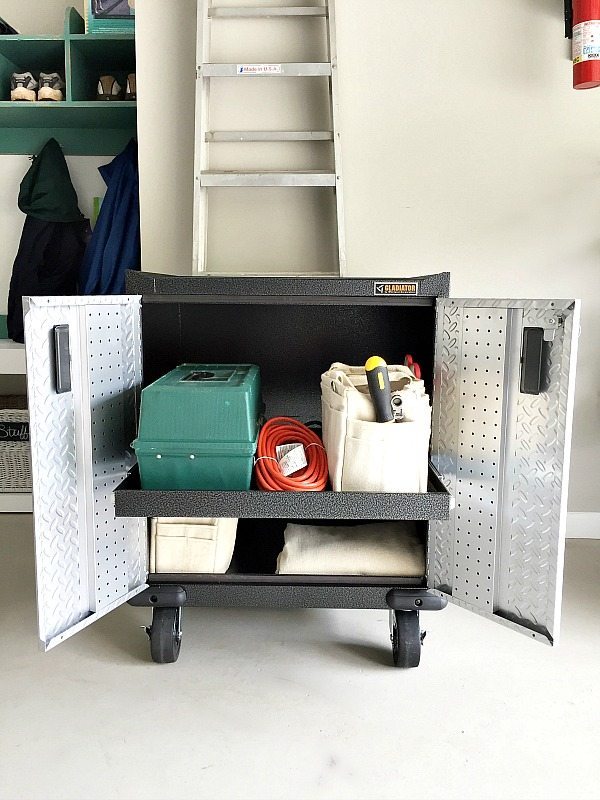 The full-extension shelf has a cushioned liner and glides out on ball bearings for smooth operation. That green box holds nuts, bolts and a variety of screws. It was a tackle box but we converted it to the DIY life. No time for fishing 😉 The highly rated Modular GearBox is backed by a hassle-free, lifetime limited warranty and it's also available in Racing Red, see all the sizes and options: Gladiator GarageWorks!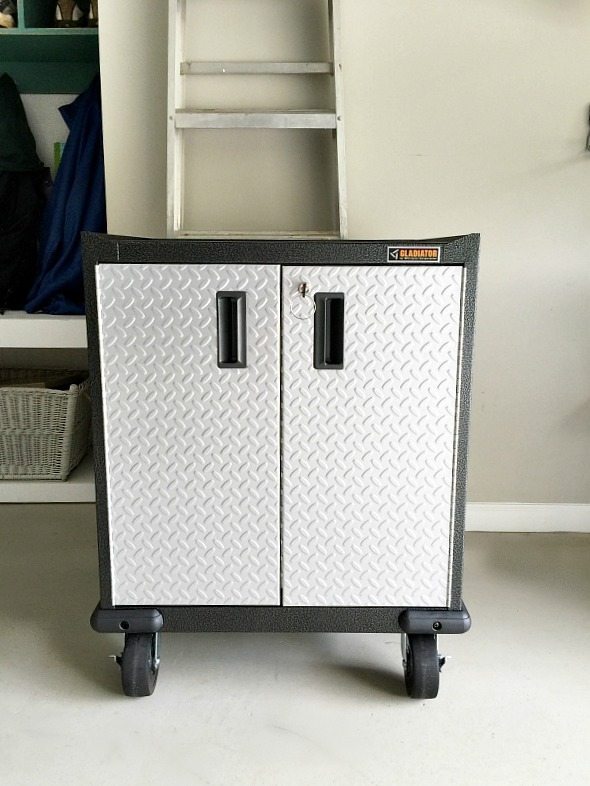 My goal this year was to become more organized so I can enjoy working on a project and not get frustrated with my self. DIY is my therapy, not looking for something that I misplaced!
I am another step closer!
Find out more and see all the products available visit: Gladiator GarageWorks site!
Keep up to date, follow on Facebook: Gladiator GarageWorks Facebook