I saw a challenge last year at Everyday Lovely, it was 40 Bags In 40 Days—her goal was to get rid of—you guessed—40 Bags In 40 Days.  Well what I've challenged myself to do is finish projects, declutter, organize, sanitize, defunkinize 2 rooms per month.  I'm slow, easily distracted, like surfing the net too much.  You get the picture!  But I have hope and I have you, so please email me, facebook me, tweet me, google+ me and ask me how I'm doing?  Please, I beg you to!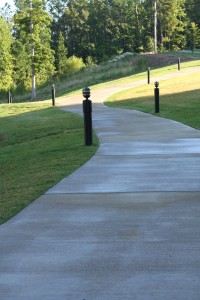 I have a long winding path to get to where I want to be.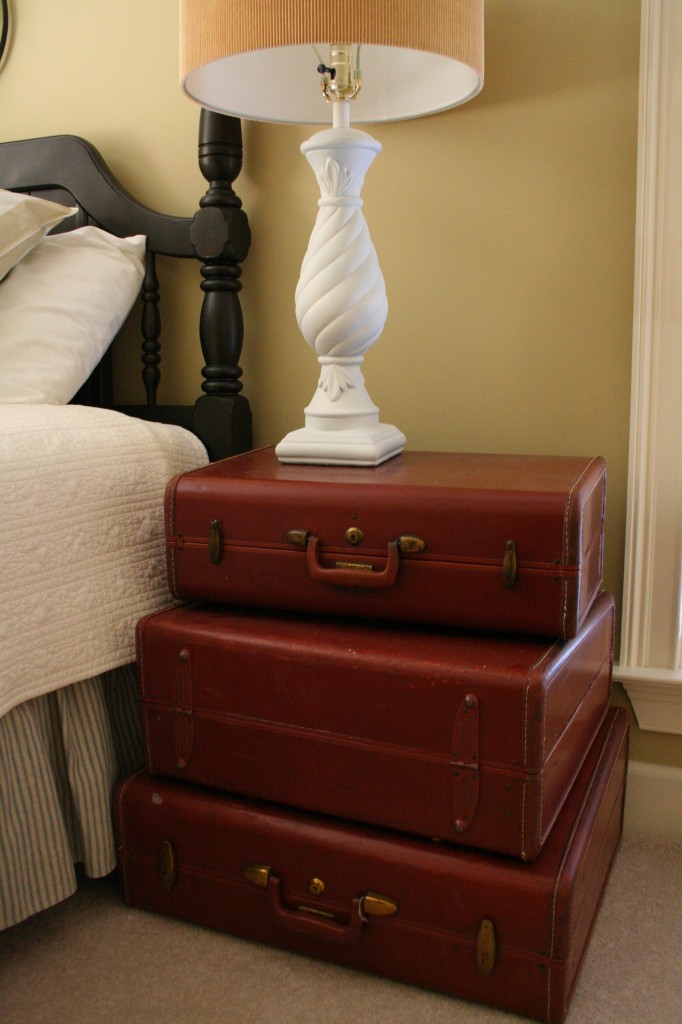 Projects to complete:  Suitcases that I want to paint, and a long list of other things.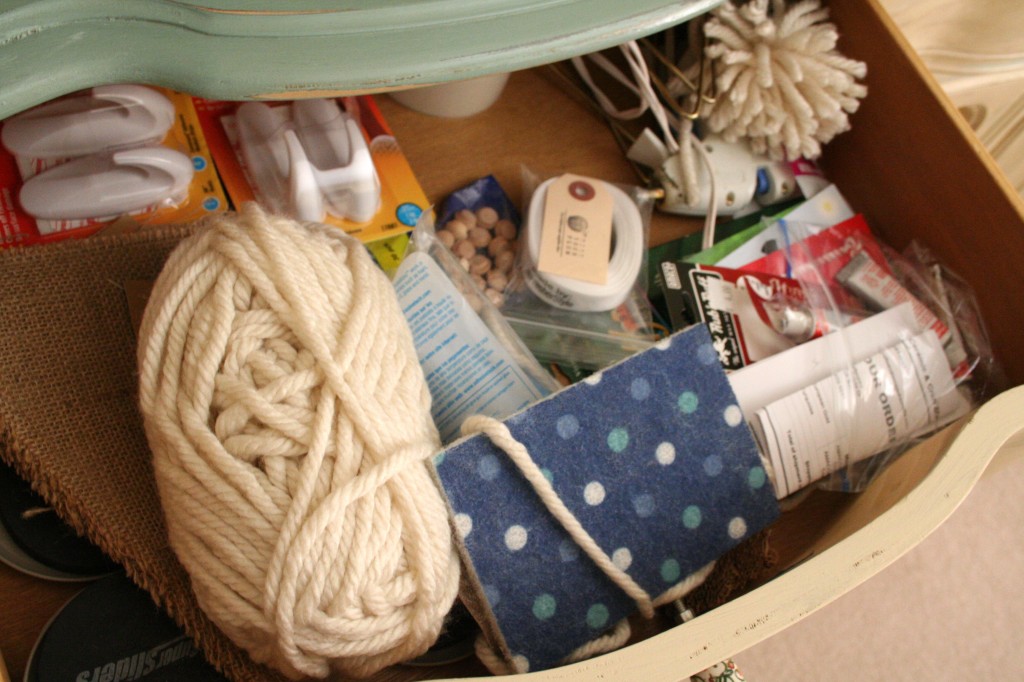 Drawers full of unrelated items, that need a new home.  A place where I can find what I need.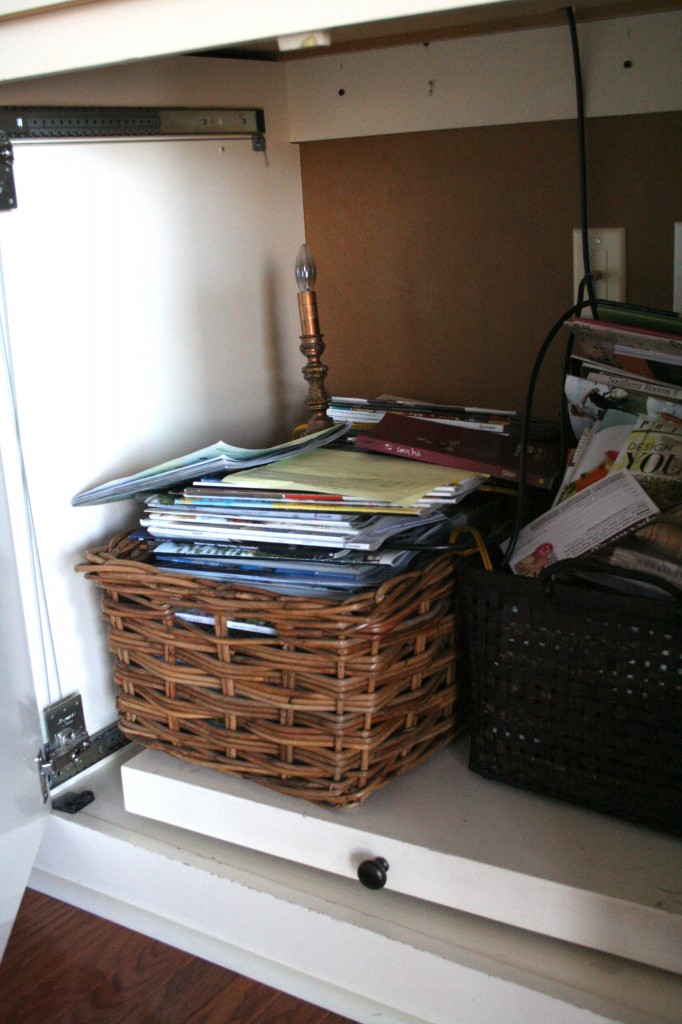 Baskets filled with who knows what??  And what is that little light doing under there?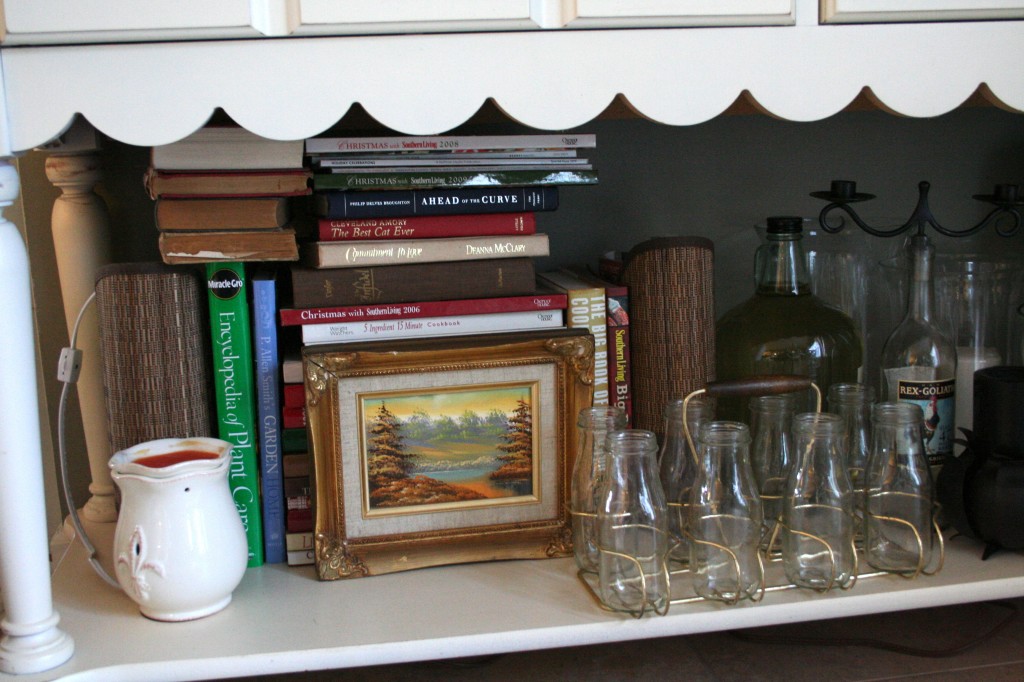 Stuff under this pretty buffet, books, old bottles, gold pictures begging for a new print…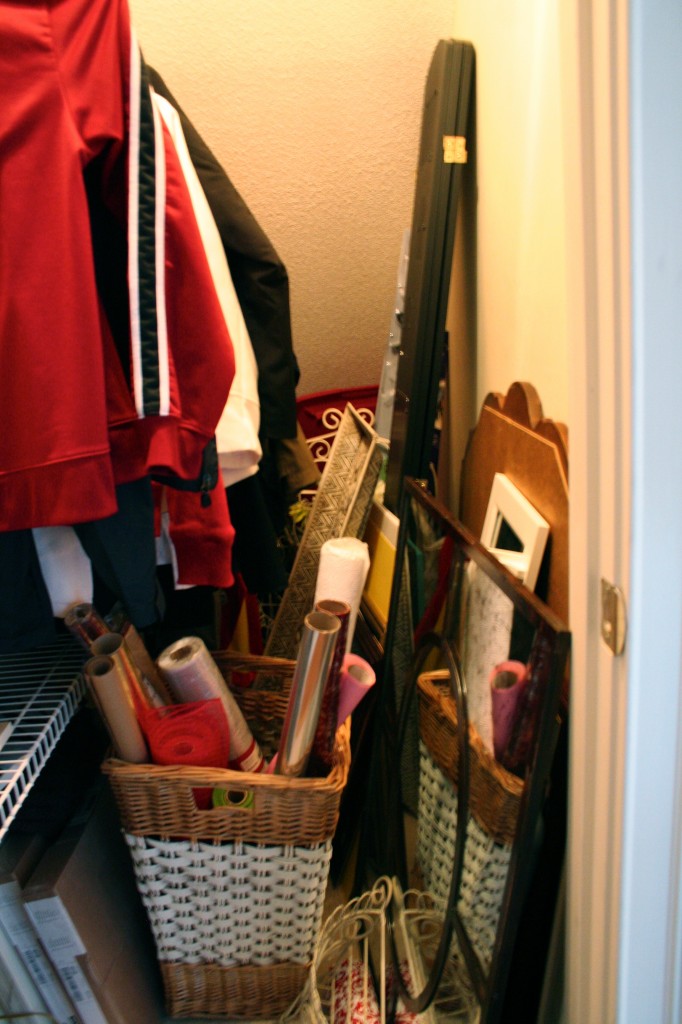 A dark scary closet, with wrapping paper, mirrors, metal thingies, coats…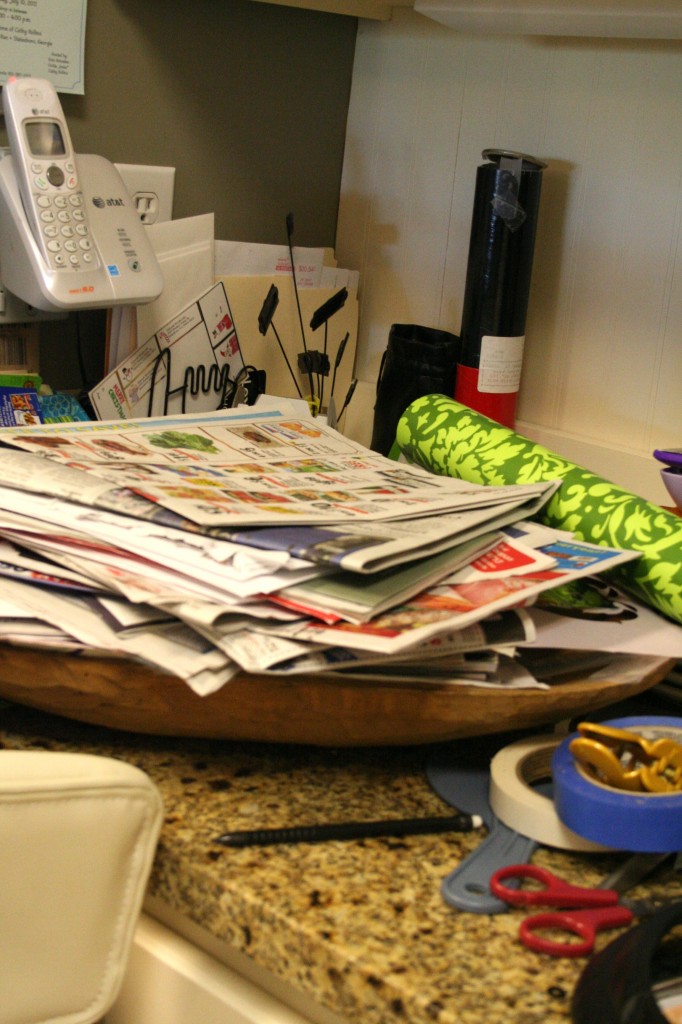 junk mail, bills, a plastic scraper, blue tape…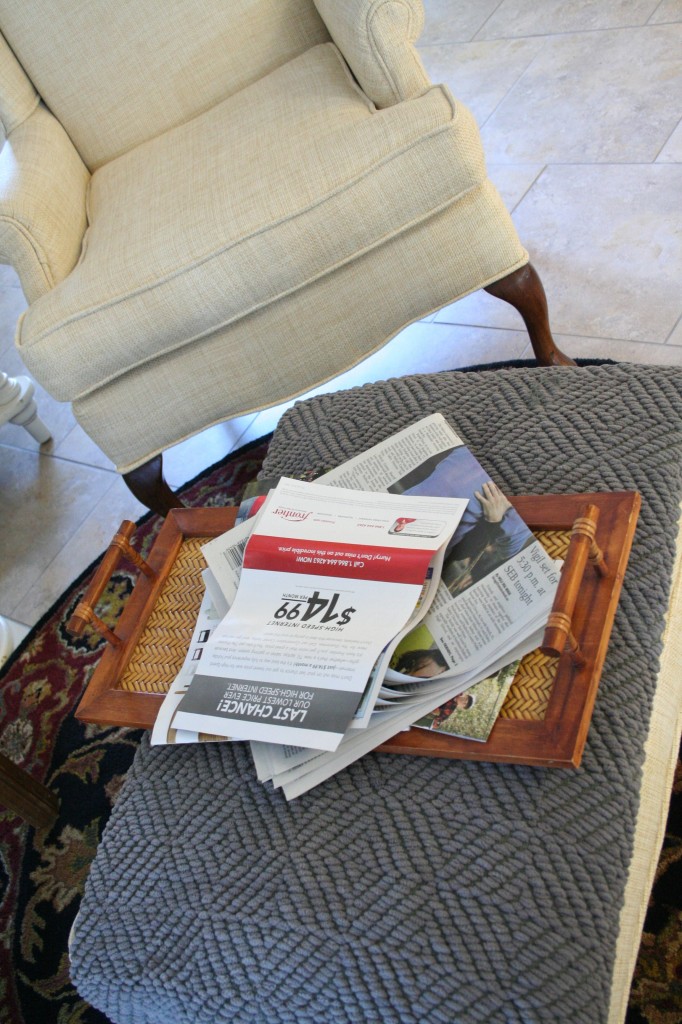 newspapers, magazines, tons to recycle!
I can do this!  Here's to reFreshing my home in 2012 🙂
What plans do you have??