I've just been playing around.  With gumdrops, candles and jars.  Christmas music playing, fire in the fireplace, dirty clothes begging to be washed.  You get the picture.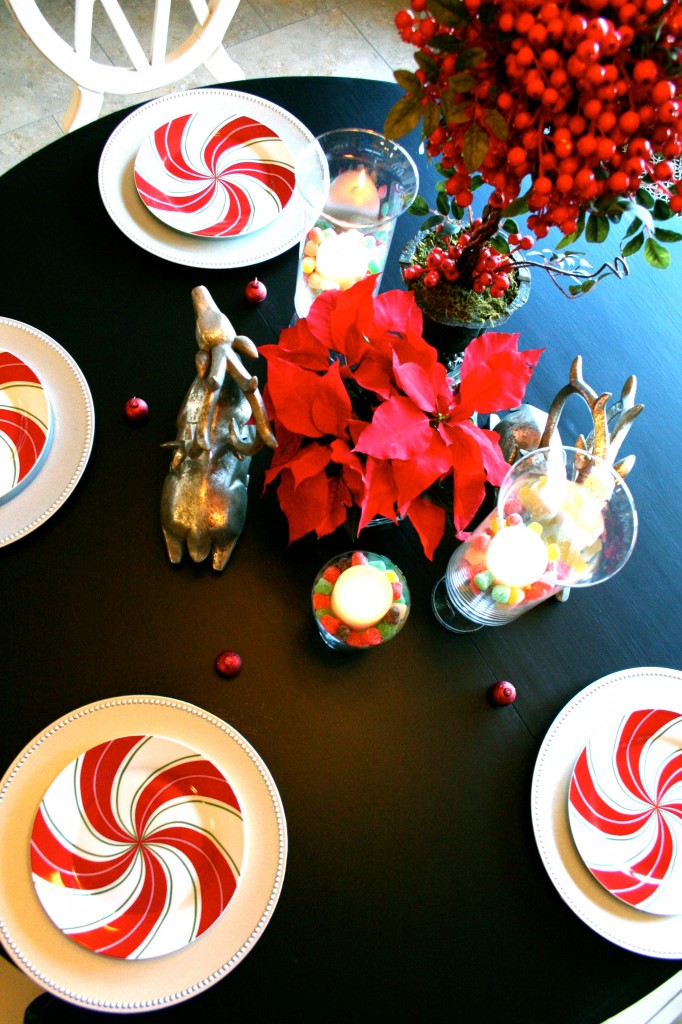 I bought 2 bags of gumdrops, 97¢ each from Walmart.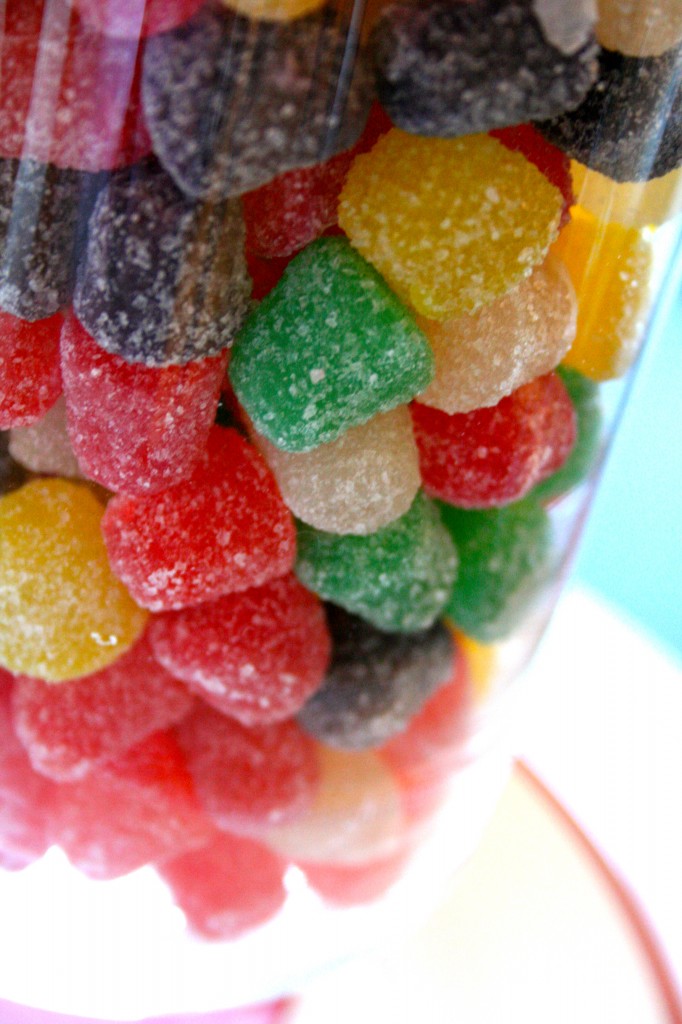 Used some of my thrifty glass containers.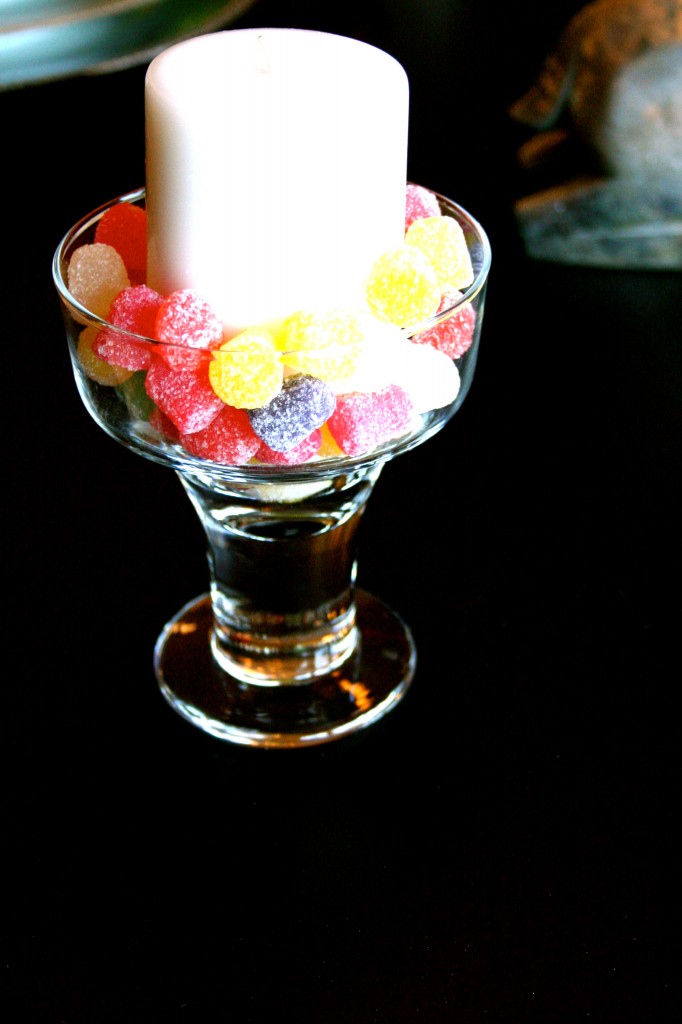 Three small candles from Dollar Tree ($3).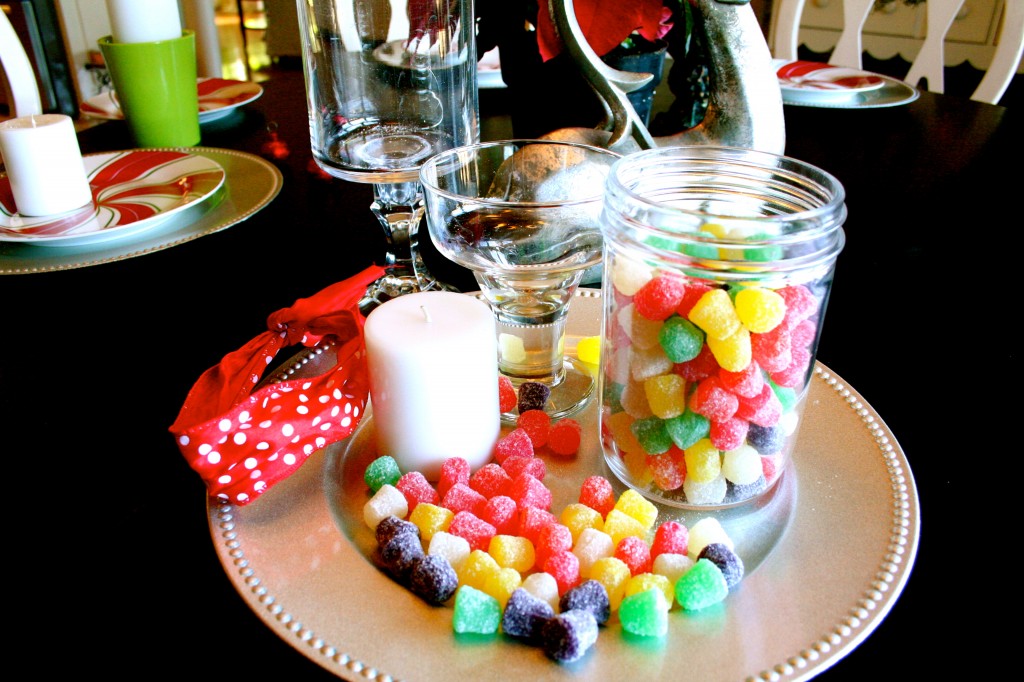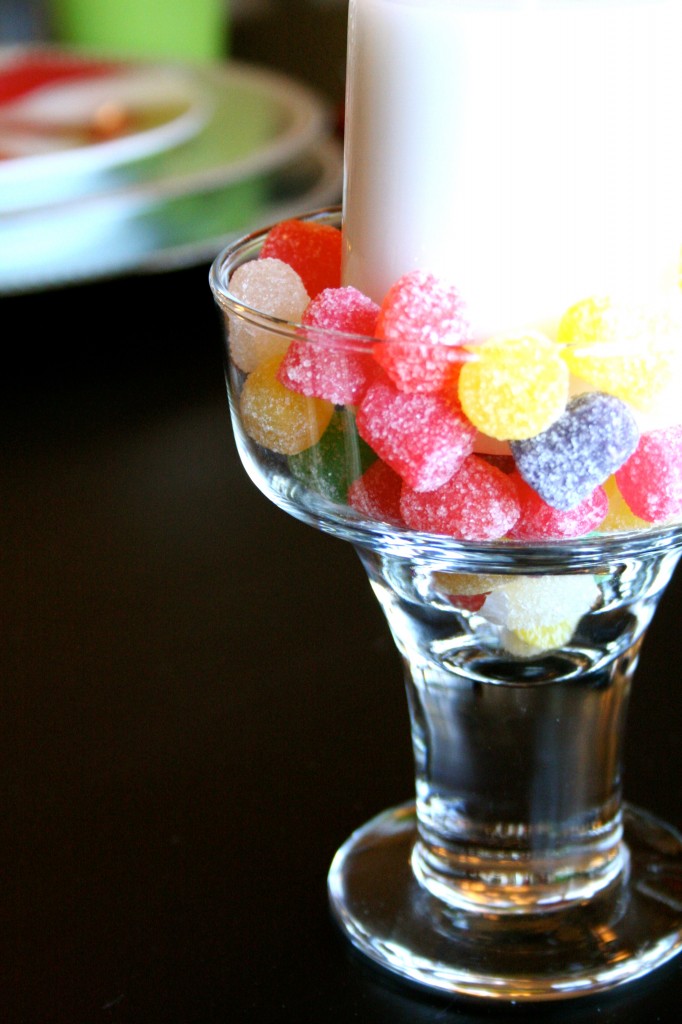 Things that I already had.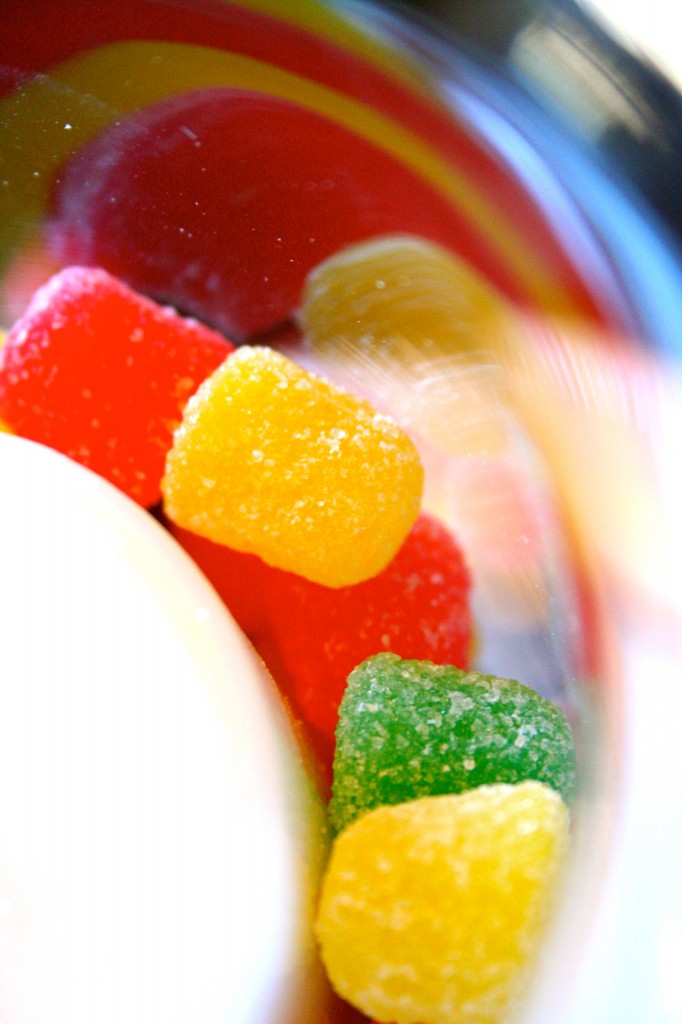 Eye Candy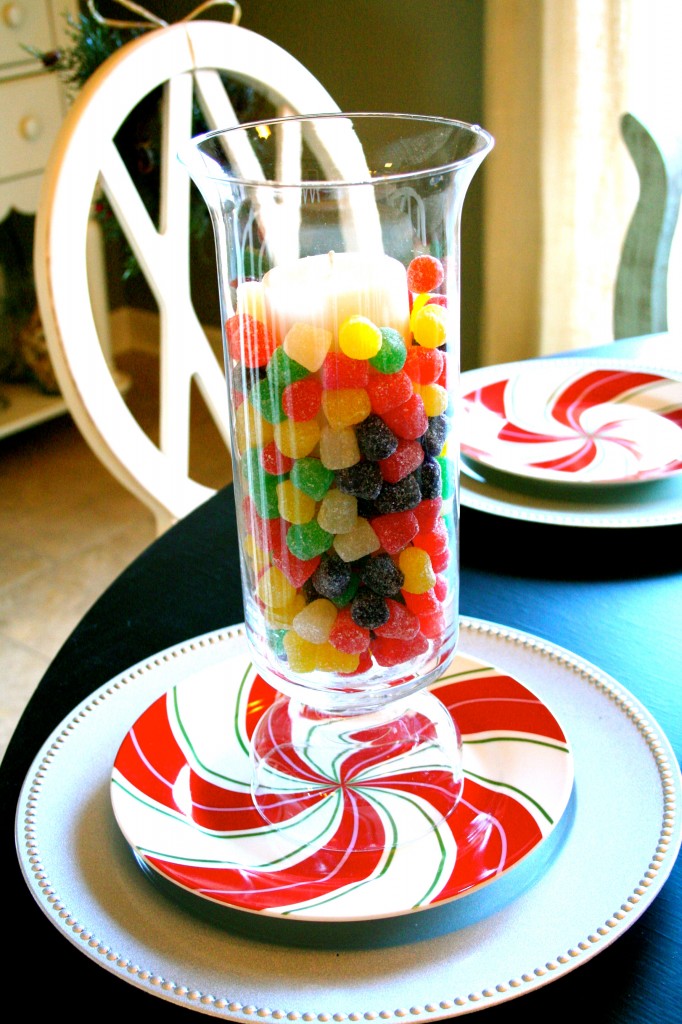 This is one container with one bag.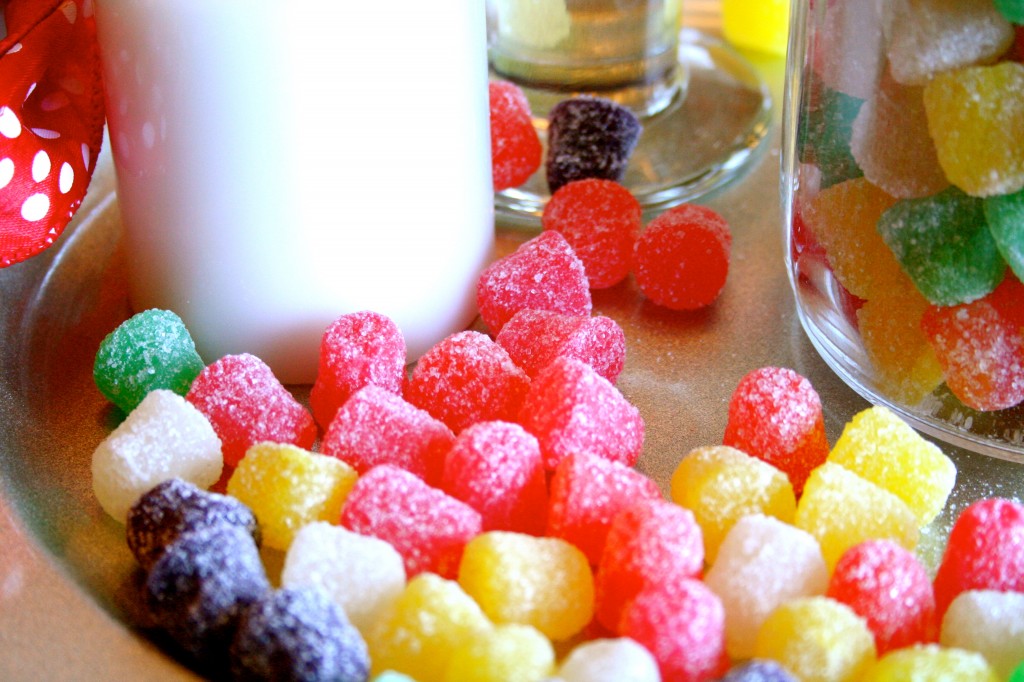 I decided to break it up and spread them around.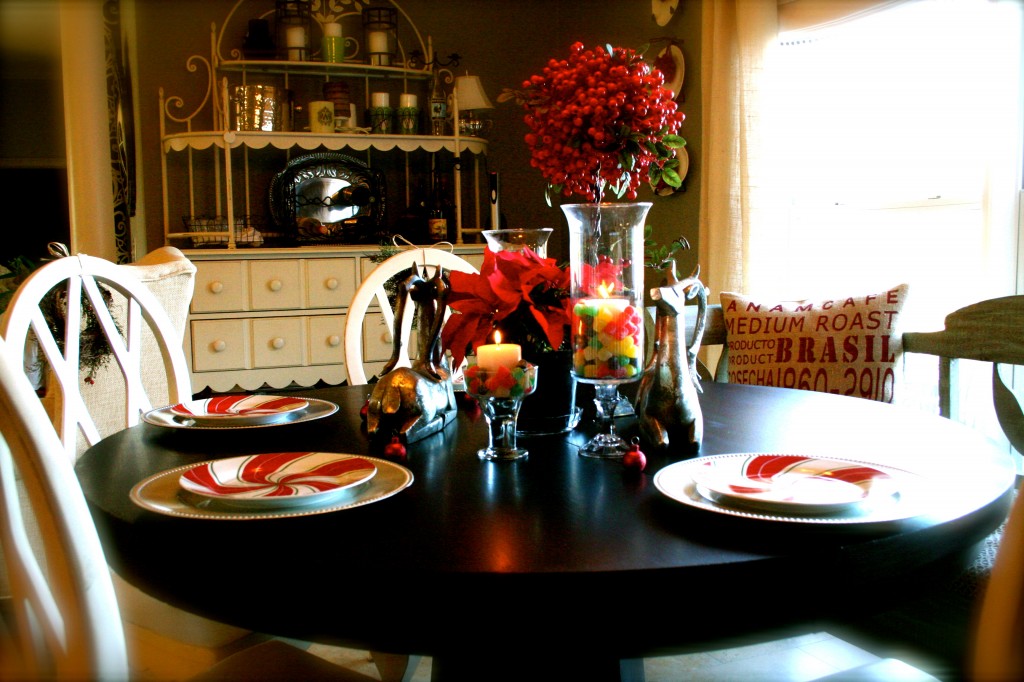 I put the gumdrops in three containers.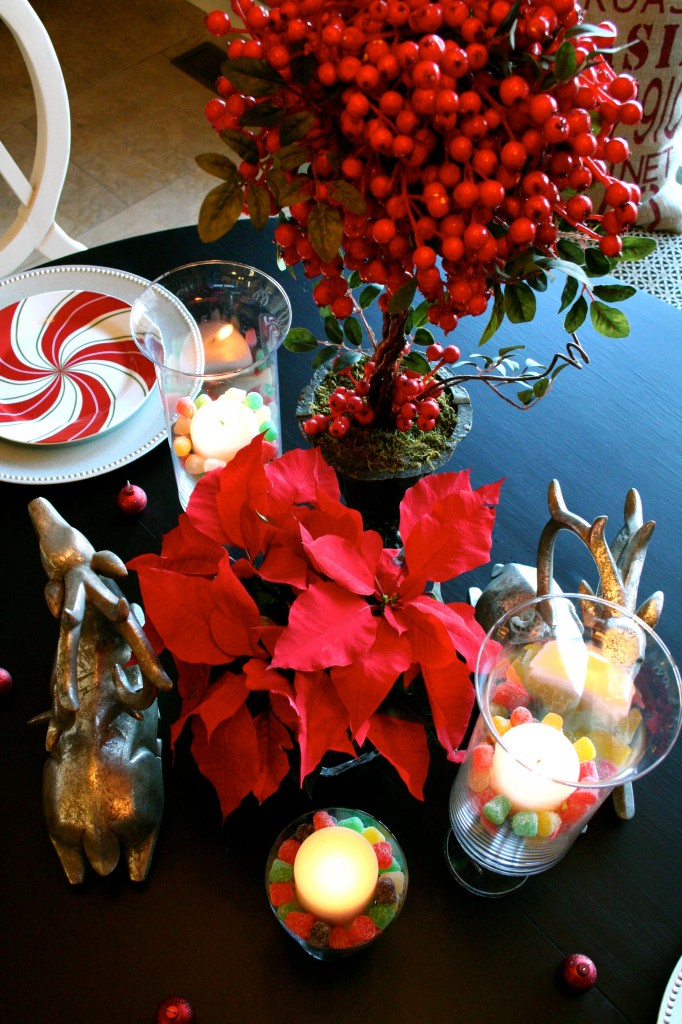 For around $5, I made my old stuff look new.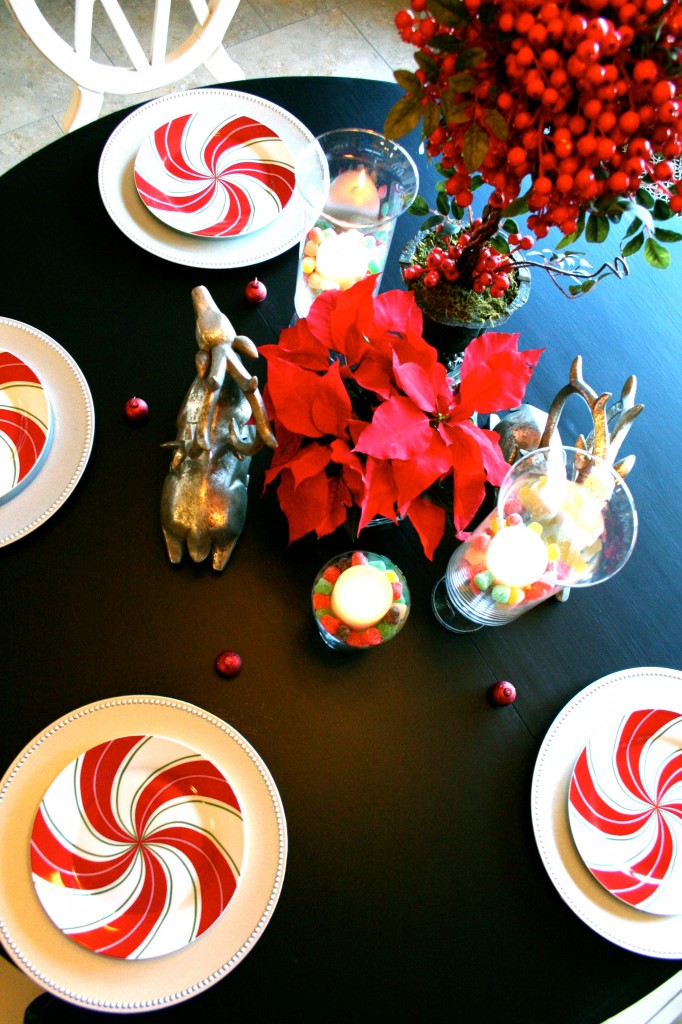 Are you using gumdrops this year?
I don't recommend eating them at the end of the season, when you're putting your decorations away.  Trust me, I won't tell you how I know.
I decorated with gumdrops last year too  😉
Sharing at:
No Minimalist Here