I want my home to reflect my personality.
I can remember 20 years ago when I bought a matching sofa, chair, love seat, side tables, and wall art.  I would walk in to that room and think it looks good, but it's really not me.  It looks like it just stepped off a showroom floor (which is fine but not me).  We didn't use that room much, it wasn't cozy and personal.
I'd go to the big box stores and buy the latest trend of wall decor, tap a nail in to the wall and call it done.  I remember once a friend asked me if I had taken the photos in this one piece that was hanging in my dining room.  My answer was no.
I finally realized all that stuff was not my style, it was what was popular at the time. I'm happy to say that I'm no longer decorating like that 🙂  I put stuff on the walls that I've made or found and fell in love with, whether it's in style or not.
You can only imagine how excited I was when I saw the new ebook by Ashley and Jamin Mills~the cute couple from The Handmade Home.
Handmade Walls : 22 Inspiring Ideas on Bringing Your Walls to Life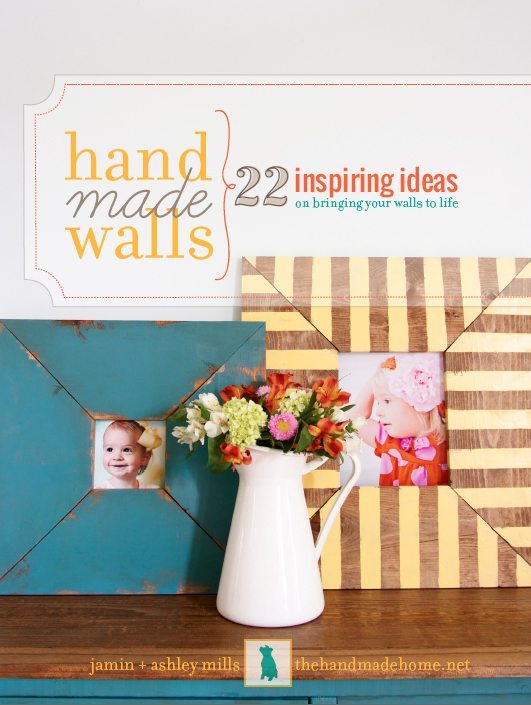 Not only will I be making new handmade items for my wall, I'm going to make some for Christmas gifts 🙂
(Now you're wondering who going to get one, aren't you Mama?!)
The book is divided into three main sections: Frames, Art and Functional.  Don't worry about your skill level, they walk you through each project. There are step by step illustrations, photography, tips and tricks 🙂  There's a cut and supply list, price bracket, difficulty level and time required for each project.  I'm famous for starting a project thinking – oh this won't take long- with this handy guide you'll know before you start how long it's going to take!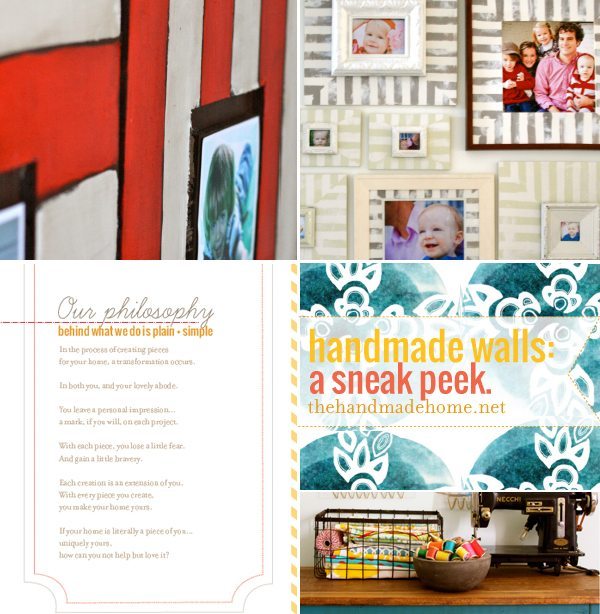 I've read the book, picked out a couple of projects and I'm ready to get started 🙂
And to quote The Nester: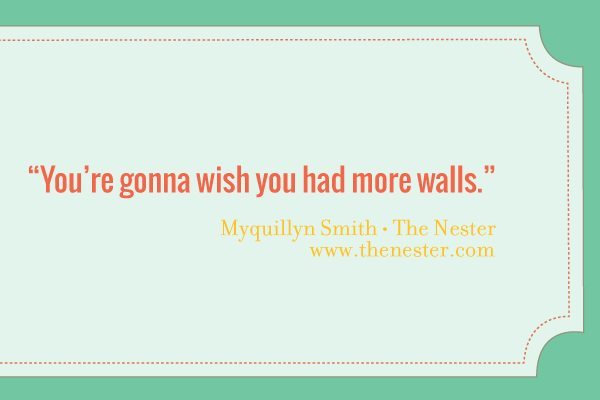 I am going to wish I had more walls!
I love the details and inspiration in this ebook!
I wasn't paid to say that, but I will get a few Washingtons~as opposed to Benjamins 😉 if you buy one .
See over there on my sidebar, under the People, Places & Things category,  I am a proud affiliate of the ebook.
You can *click on that link* to purchase your ebook for $9.95, it's in a simple easy-to-read PDF format.
Just click, download, read and be inspired to create your own Handmade Walls!