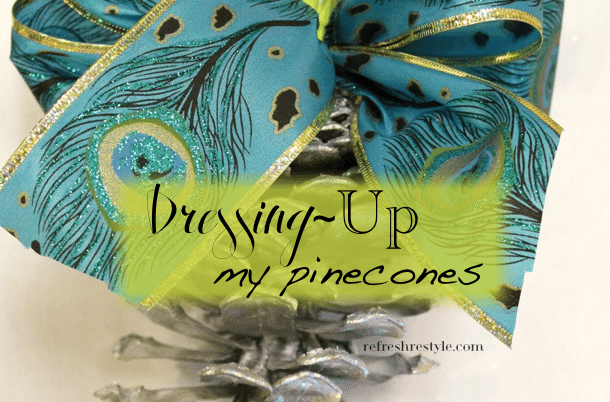 On Monday, I baked my pinecones and on Tuesday I added some sugar and silver spice (post coming soon).
Last night I dressed them up!
Here's what I used:
Drill / with drill bit
Eye Hooks
Awesome pinecones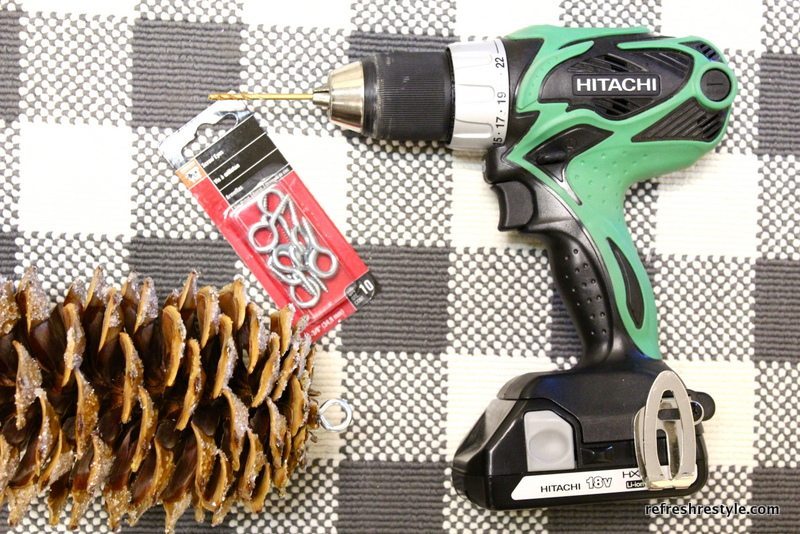 I used a drill bit that was the same diameter as the threaded area on the hook. Pre-drill the end of the pinecone, about half the distance of the threaded area of the screw. Now you're ready to add the hook.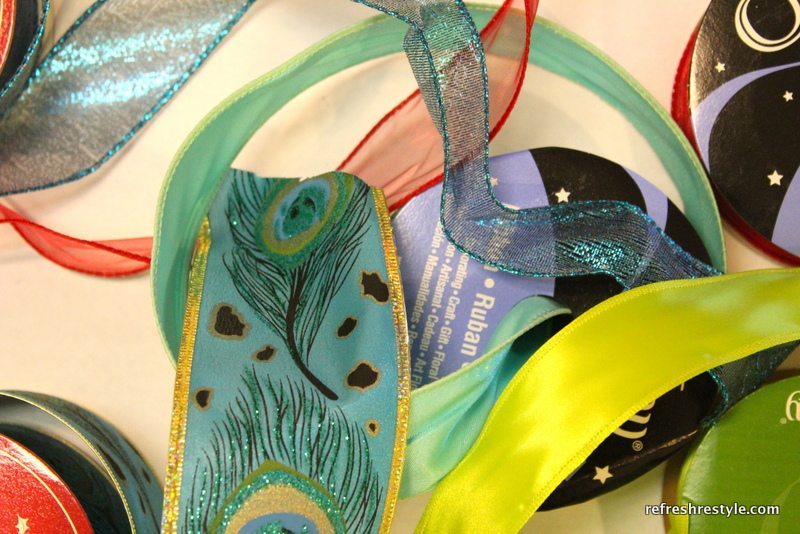 I used an assortment of ribbons.
I am in love with Peacocks.
Hopefully my tree will reflect that 🙂
I added bows,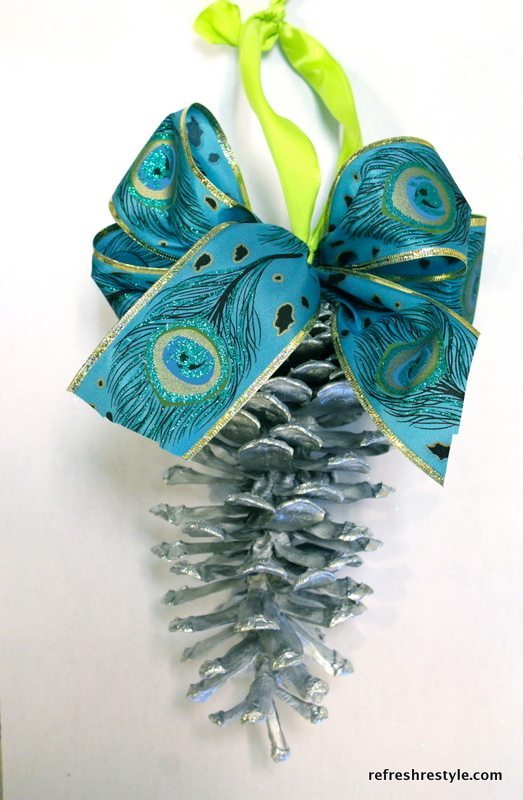 Cut ribbon,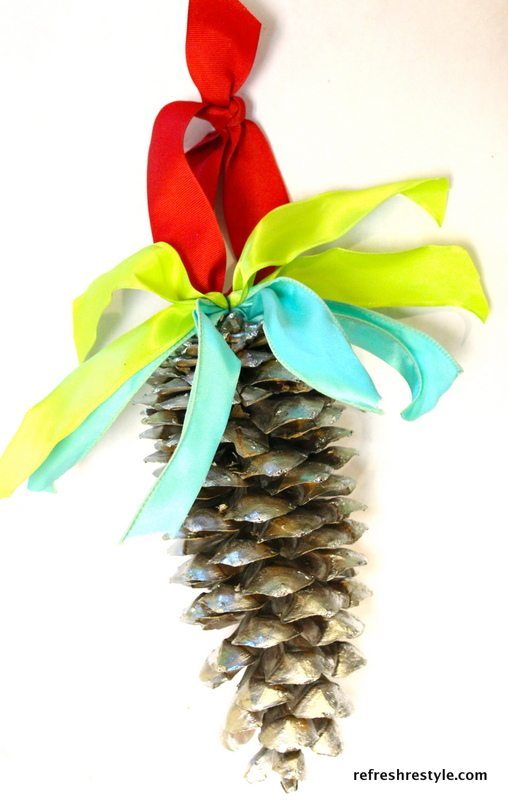 and I combined a bow and cut ribbon.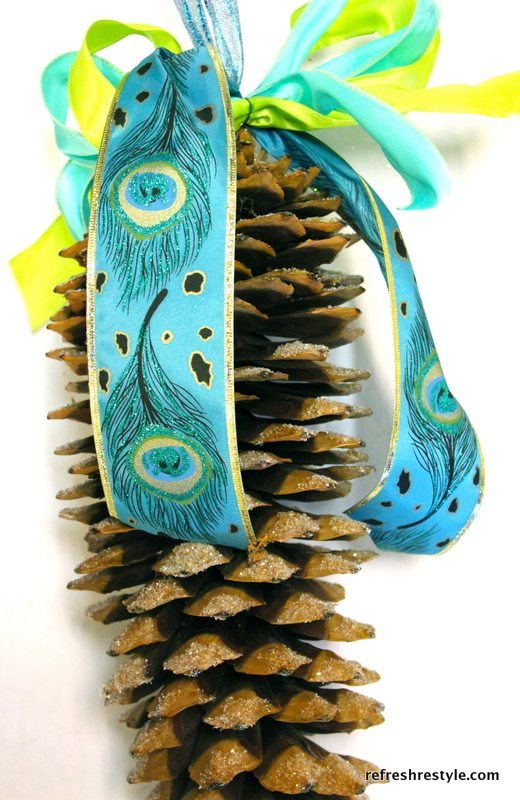 Pinecones are easy to please, they don't mind what you add to them.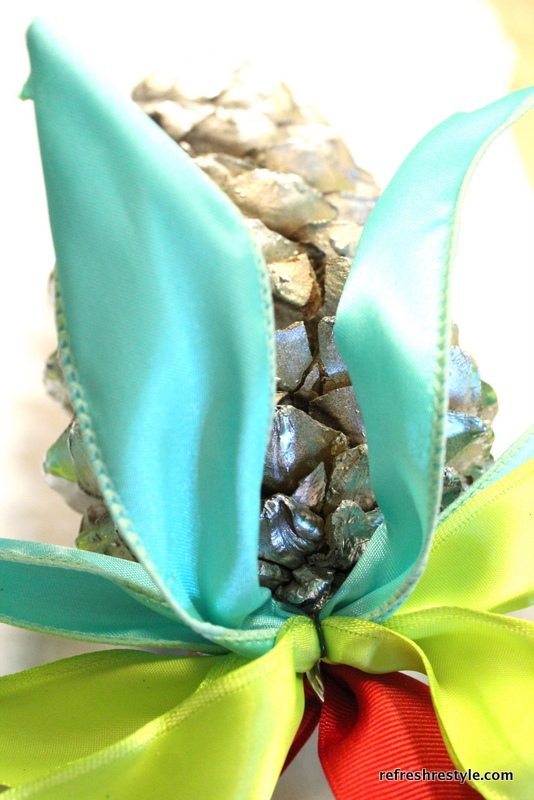 Apple Green, aqua and red!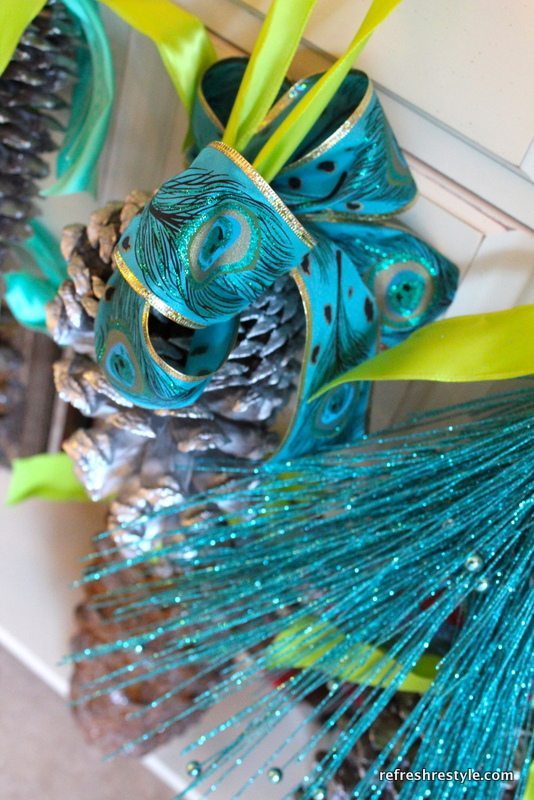 Sparkle!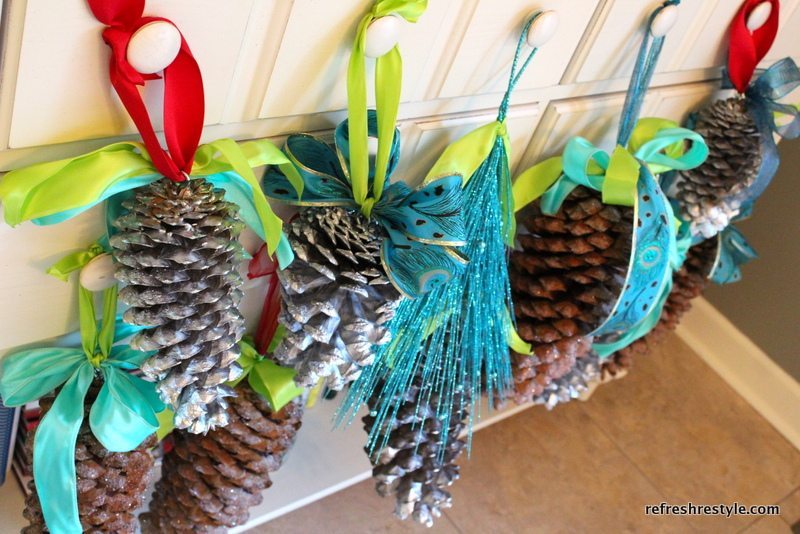 They are just hanging around,
waiting to be taken to the store 🙂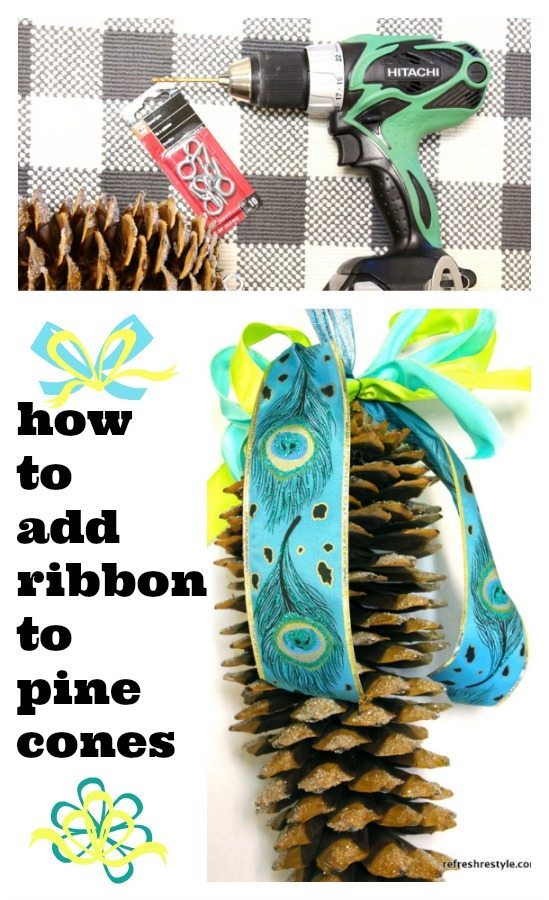 Need pine cones I've added my affiliate link to make it easy to find: