It's my anniversary, well my 6 month anniversary.  I've been selling my items at Two Women and A Warehouse ( here and here) since April.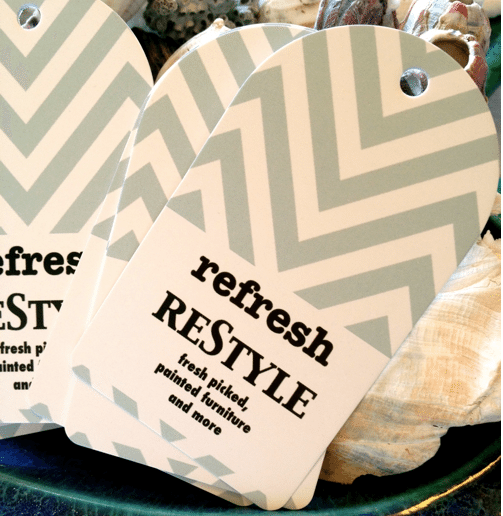 I got all fancy and ordered hang tags.  
If you know me, you know that I love paper products.
I didn't need these.  But I think they are  perfect.
Perfect until something else catches my eye.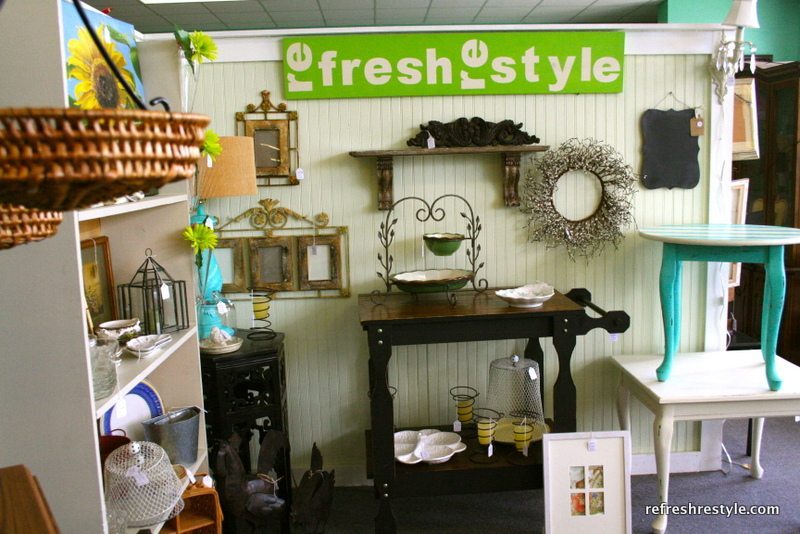 This photo was from the first day or so.  I am happy to say that 97% of this stuff sold.
The other 3% is buried in the garage, somewhere.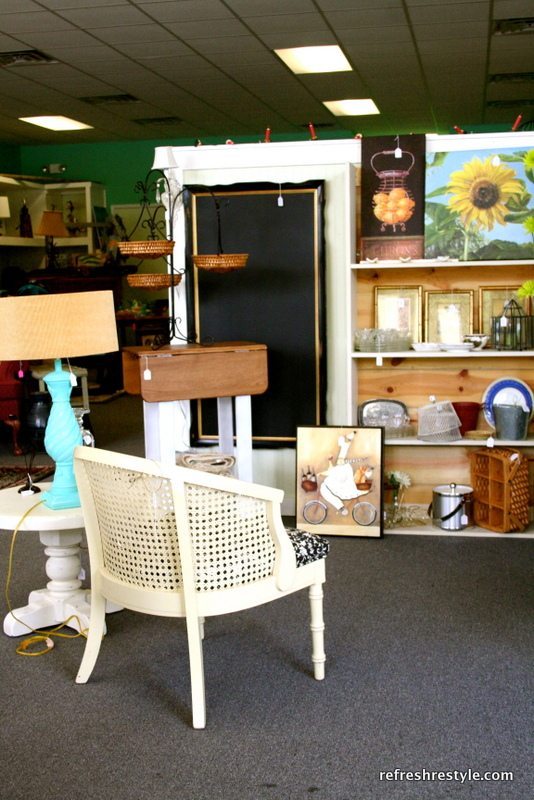 I was a nervous wreck taking reFresh reStyle in to the world outside of blogging.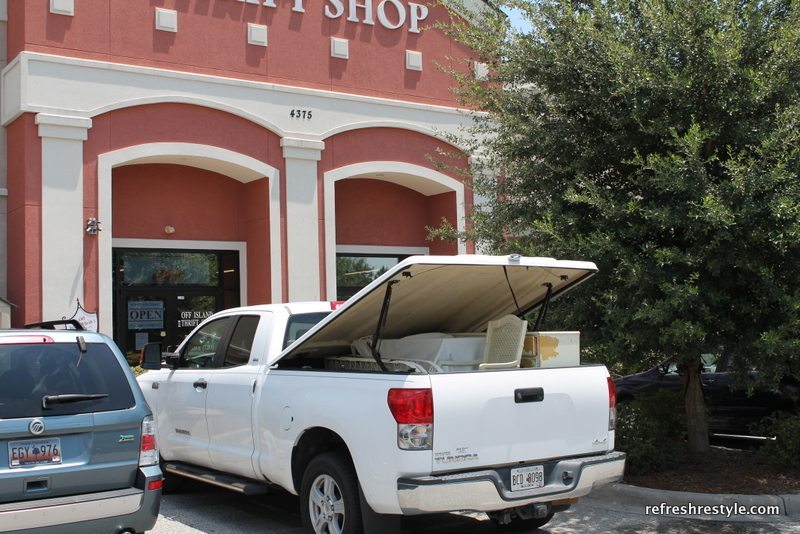 The truck is mine now and I have filled it many times.  Like this day.
See Hometalk Thrifting day here.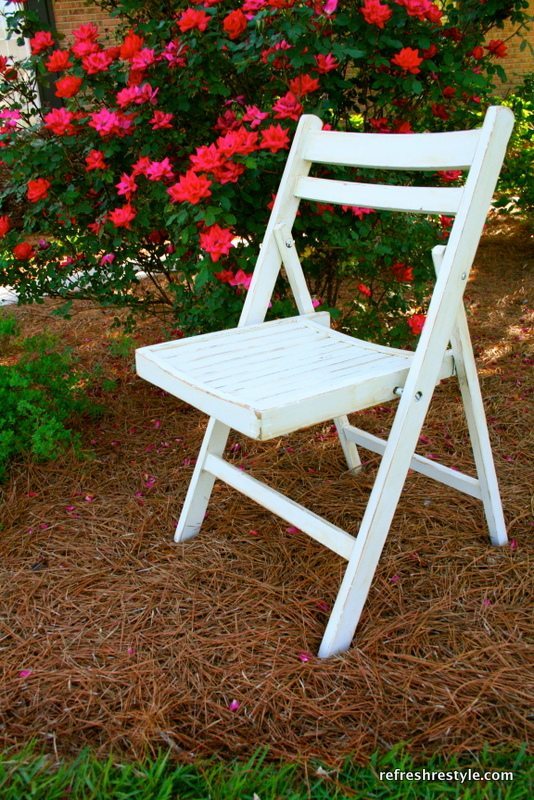 I've done my share of safe makeovers, like a white folding chair.
See details of the painted white chair here.
By safe I mean, paint it white.  They will buy it 🙂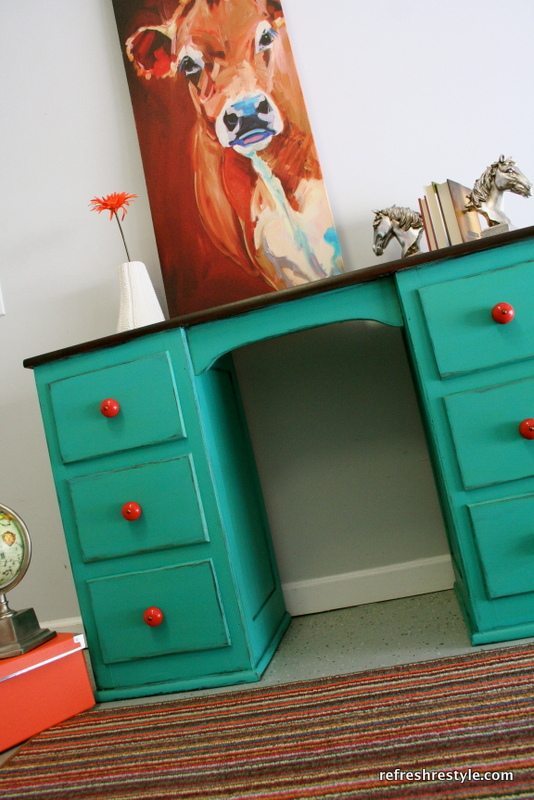 I've gone out on limb, and painted things bold.  
I painted this turquoise desk and you can see the makeover here
I got a little nervous when it took a few weeks to sell.  Call me impatient.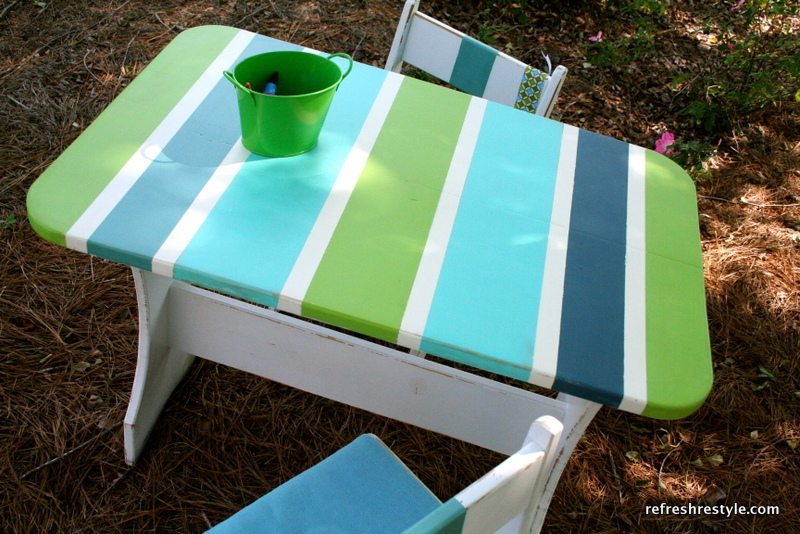 It's been fun, finding pink and frilly things and turning them into this.
This desk was pink and had mini tutus on the chairs, check her out right Here
I loved the stripes so much, I've done several versions…I'll save that for another post 🙂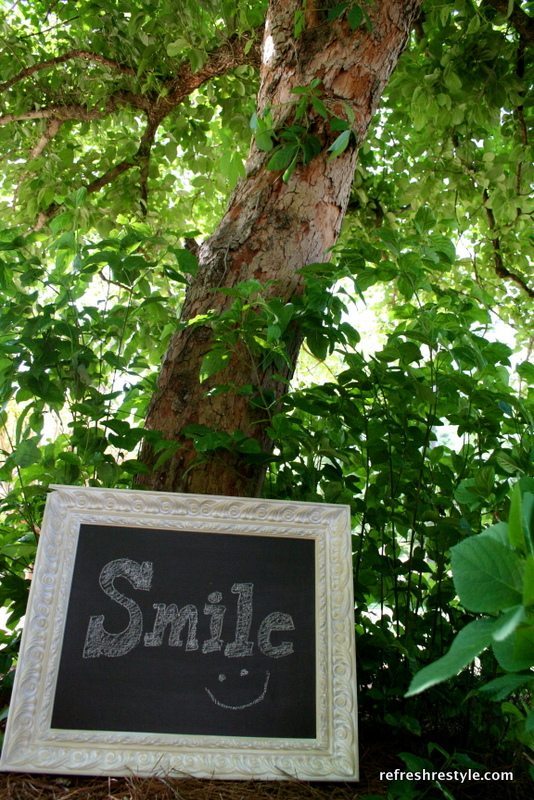 Looking back I'm thankful.  Looking forward, I'm excited about the possibilities.
The Smile picture frame makeover is  Here
I created this from a frame, chicken wire and Ce Ce Caldwell Chalk paint for details click (here).
Where are your dreams taking you?