Sharing a makeover:
Helen from Helen's Decor has been following my blog for a while. She recently contacted me about her fireplace.  It is the time of year that we really focus on our fireplaces, I wanted to share her makeover from last year.
She found inspiration on the HGTV message board that helped her and her husband, Bob, makeover their ugly (from her words) brick fireplace.  Bob was convinced that they couldn't paint brick, but Helen soon changed his mind with before and after  photos from HGTV.
On her blog (Helen's Decor) she lists the formula that they used for cleaning their fireplace.  But like Helen says if you are in doubt, do not copy this one.  Locate one for cleaning your brick prior to painting.
The before pictures are old and can be better seen on her blog after you click on them.  If you've been thinking of painting your brick please go over and see the details of Helen's and Bob's fireplace.  You'll also notice that her Federal Convex mirror looks great on the lighter fireplace!
Before
After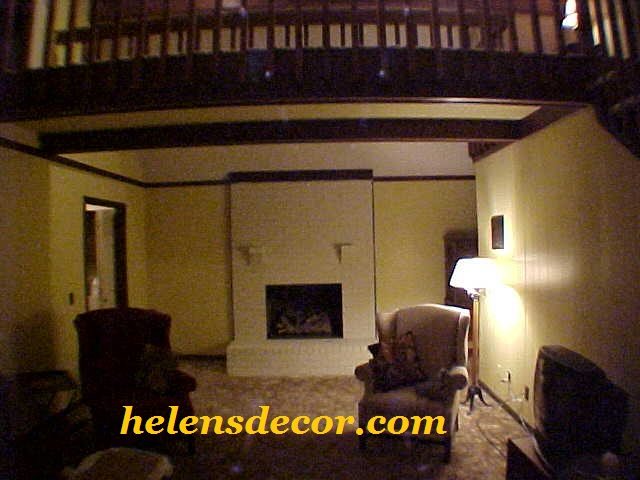 Here it is all decorated for Christmas, it looks great Helen and Bob!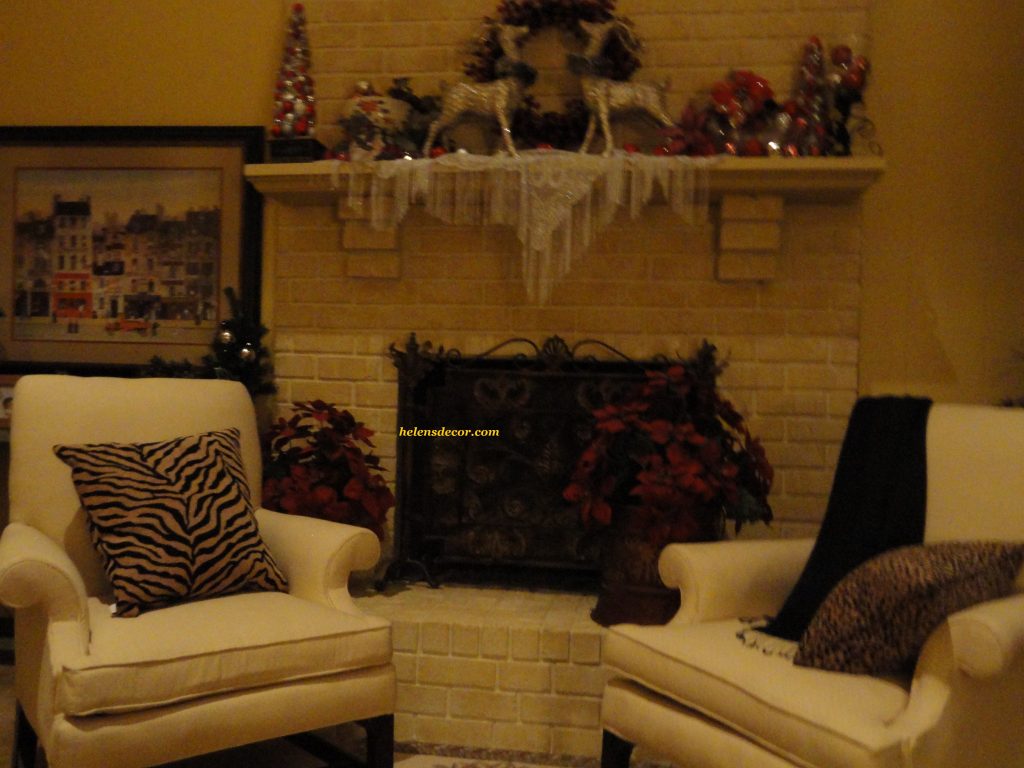 If you've done a makeover, contact me and let's talk about featuring your hard work on my blog.  I love seeing what my readers are up to.  You don't have to have a blog, you can just email me pictures and details.  Have a great week!