Wrapping It Up
Here's what you need:
Card Stock
Scissors
Hole Punch
Ribbon
Wrapping paper (I used newspaper and brown craft paper)
Tape
Ornaments (optional)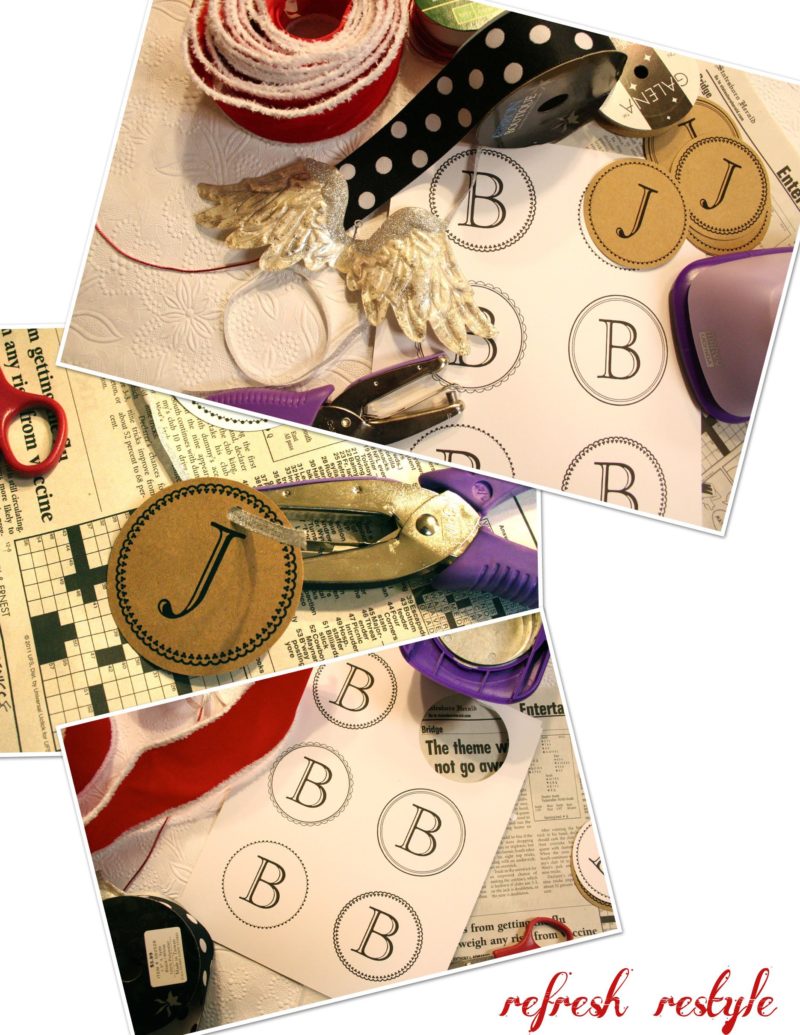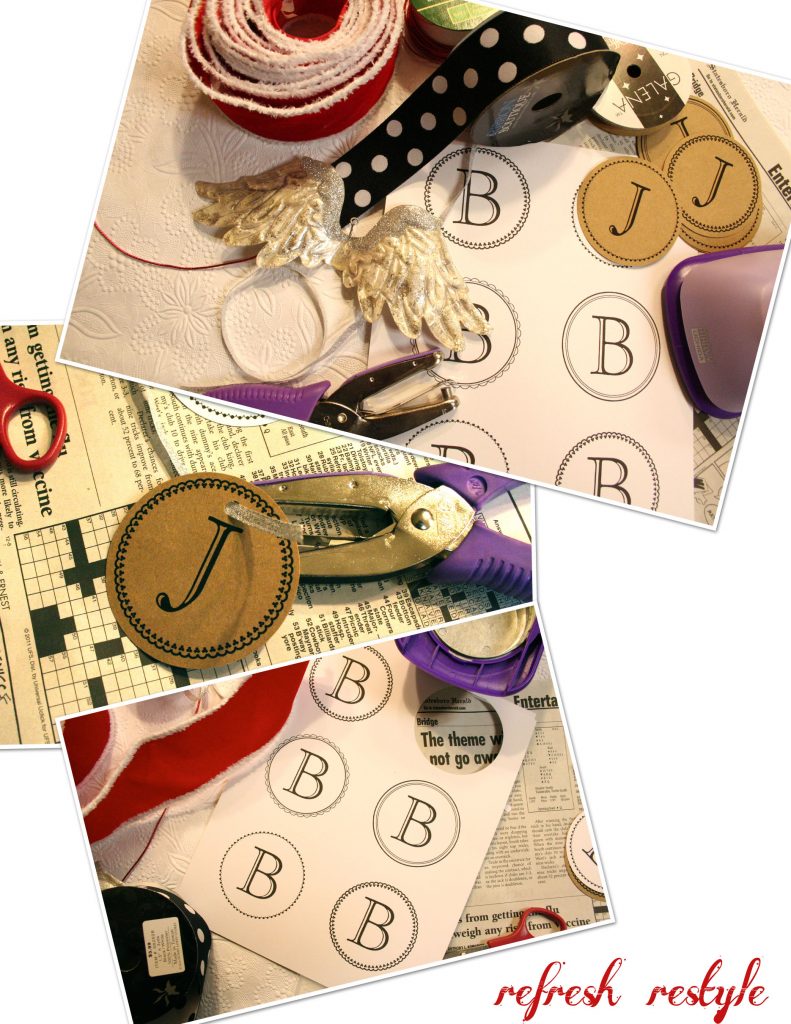 I decided to use newspaper and brown craft paper, for my gift wrap.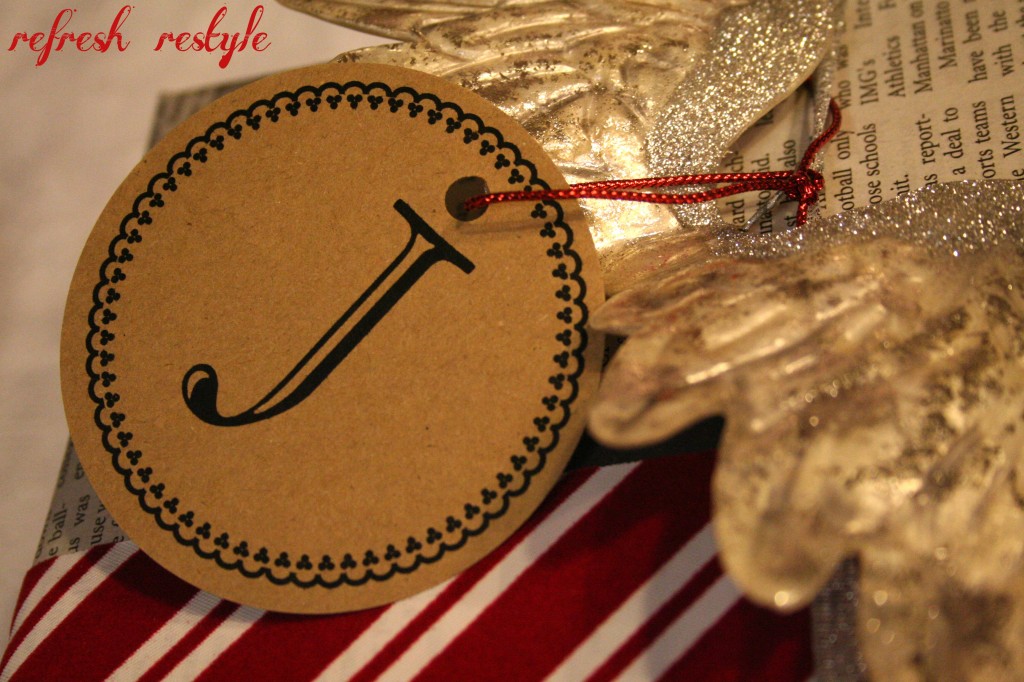 I printed off monograms from the internet (I'll provide the link at the end).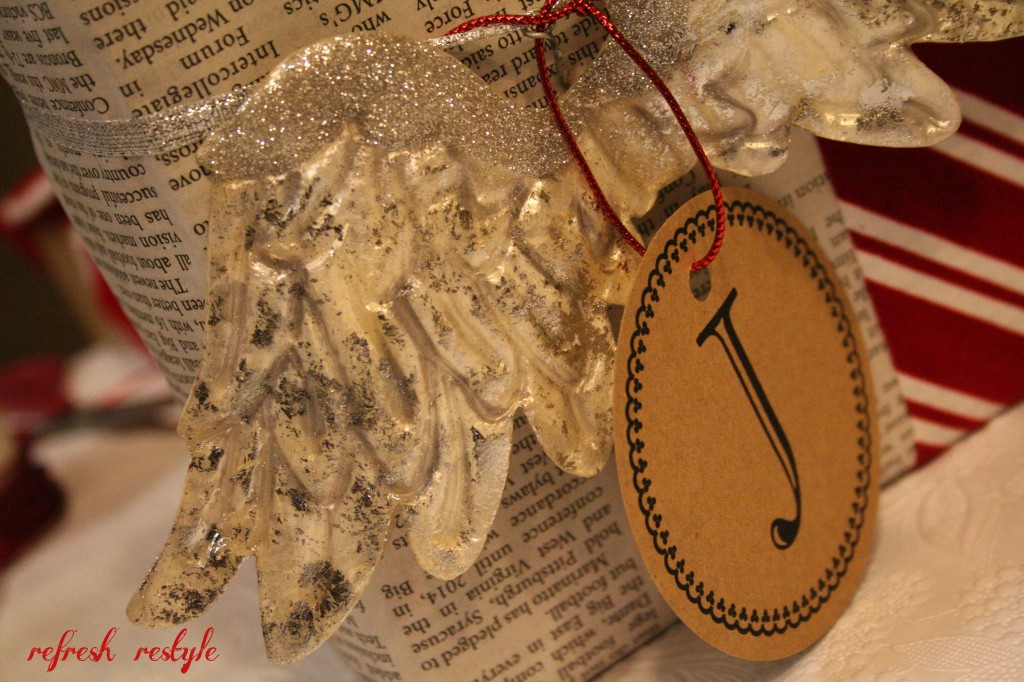 I used angel wing ornaments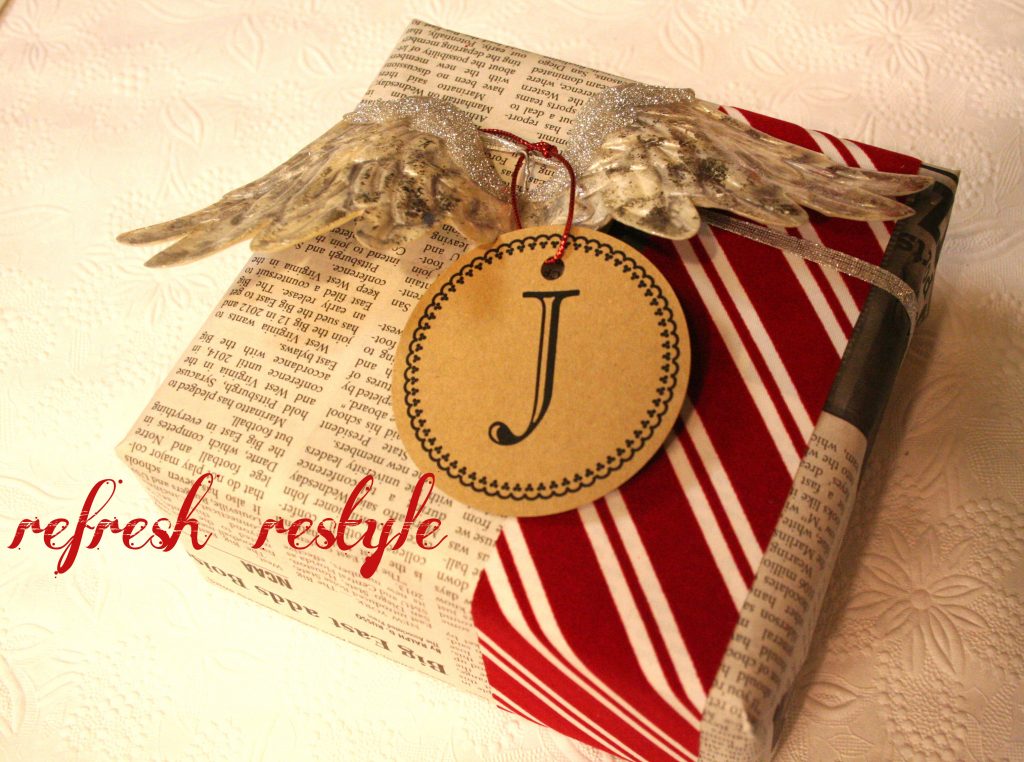 and ribbon.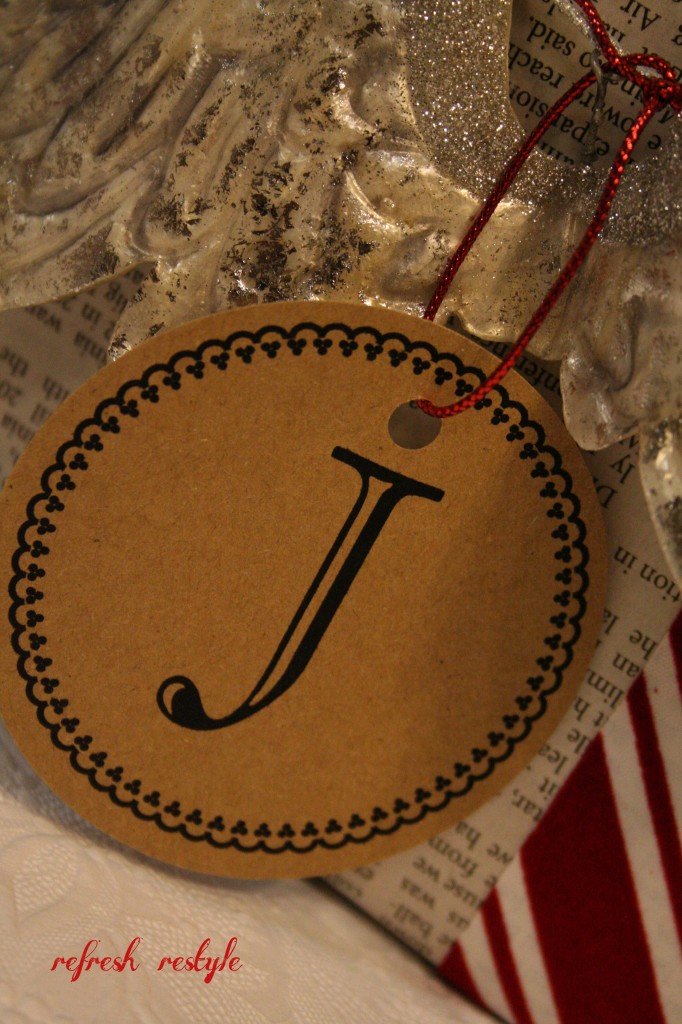 I printed the monograms on brown card stock.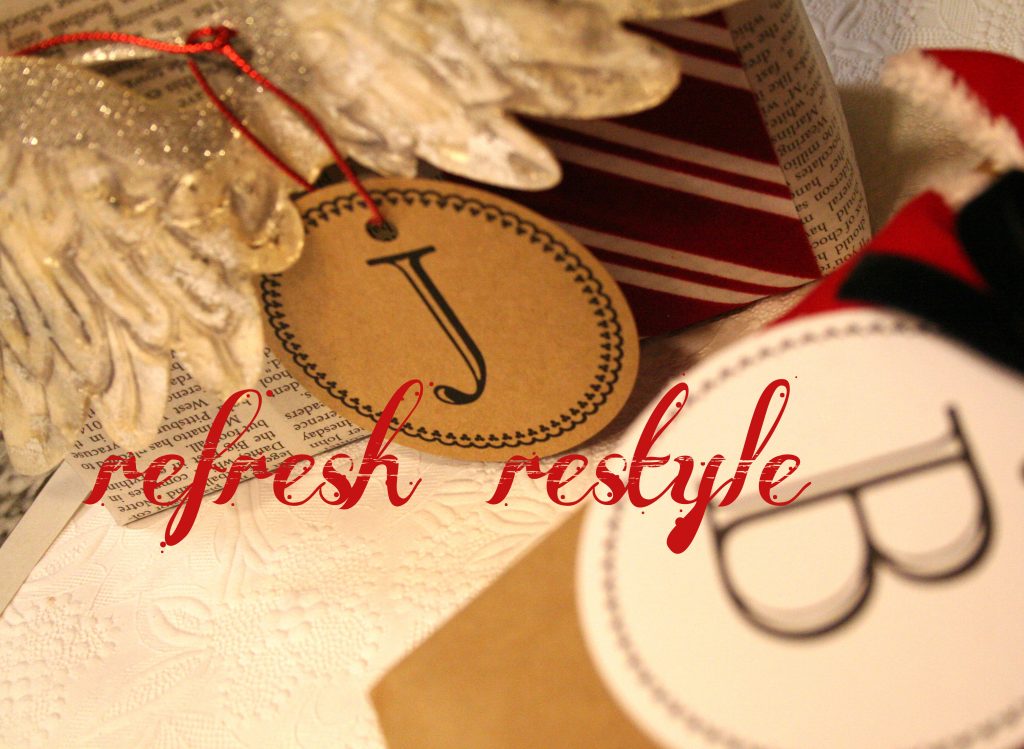 I dressed up the newspaper, what do you think?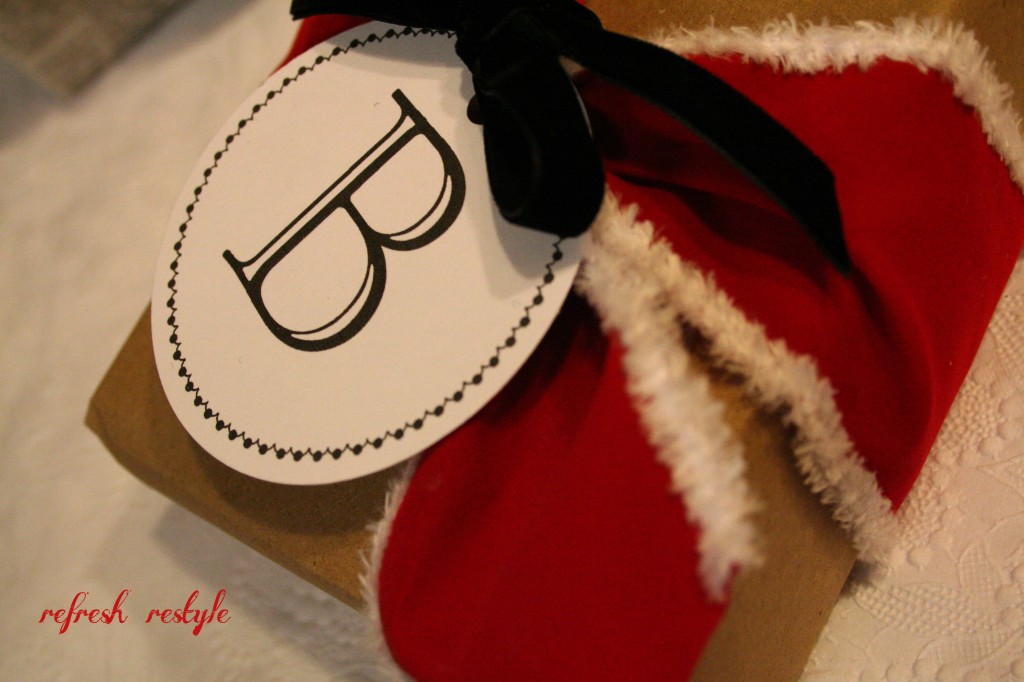 For the brown craft paper, I used white card stock.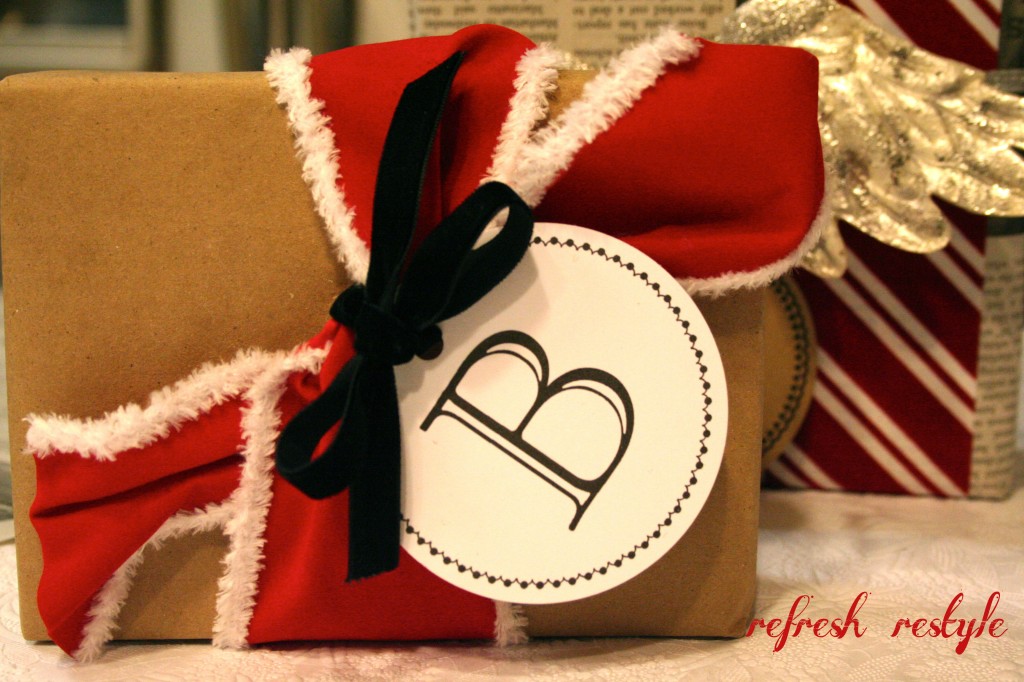 Black velvet and a fur trimmed red ribbon.
What are you wrapping with this year?
You can find the monograms here, Thanks Martha!
These monogram tags took ordinary newspaper and brown paper bags to a new level.
Thanks for stopping by and have a great day 🙂
(*Jenni and Barry-these are not your gifts.)
Sharing here: