HomeRight Gift Guide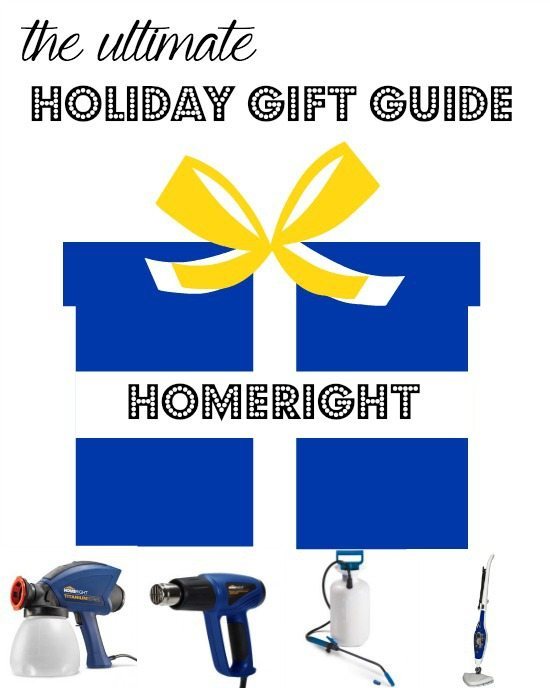 Check out my favorite HomeRight products!
Refresh Restyle's ultimate gift guide: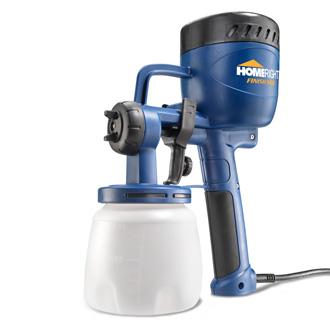 This Fine Finish HVLP sprayer means that it has a high–volume, low-pressure, and this technology uses a high-volume of air at a low-pressure to apply a professional looking finish. The low pressure assures less overspray. This equates to a sprayer that will direct the finish where you want it — on your project. Precision volume control and adjustable sprayer patterns mean the Finish Max is great for cabinets, furniture and woodworking projects. Use this Fine Finish Sprayer with clear sealer, polyurethane, primer, stain and varnish.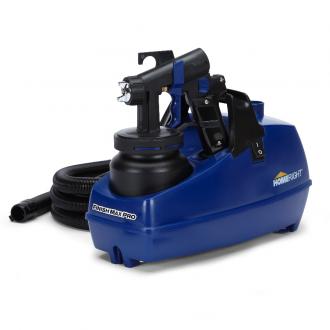 The HomeRight Finish Max Pro Fine Finish Sprayer is a step up from the HomeRight Finish Max, meaning more power allows for a finer atomization of paint or stain. It lays down a professional grade finish with minimal overspray and is ideal for larger projects like kitchen cabinets and furniture.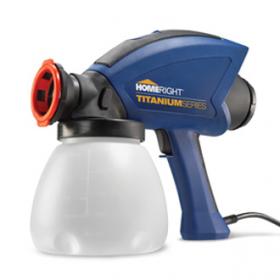 This paint sprayer has been designed specifically for those projects that require extended periods of paint spray. It comes with two speeds to regulate the paint flow and make spray painting easier than it has ever been. The HomeRight Heavy Duty Paint Sprayer is perfect for any paint and stain project.

The HomeRight Digital Temperature Heat Gun is the tool of choice for a regular Do-it-Yourselfer. The digital display on the back of the gun allows the user to control the temperature from 120 degrees to 1000 degrees F with the click of a button.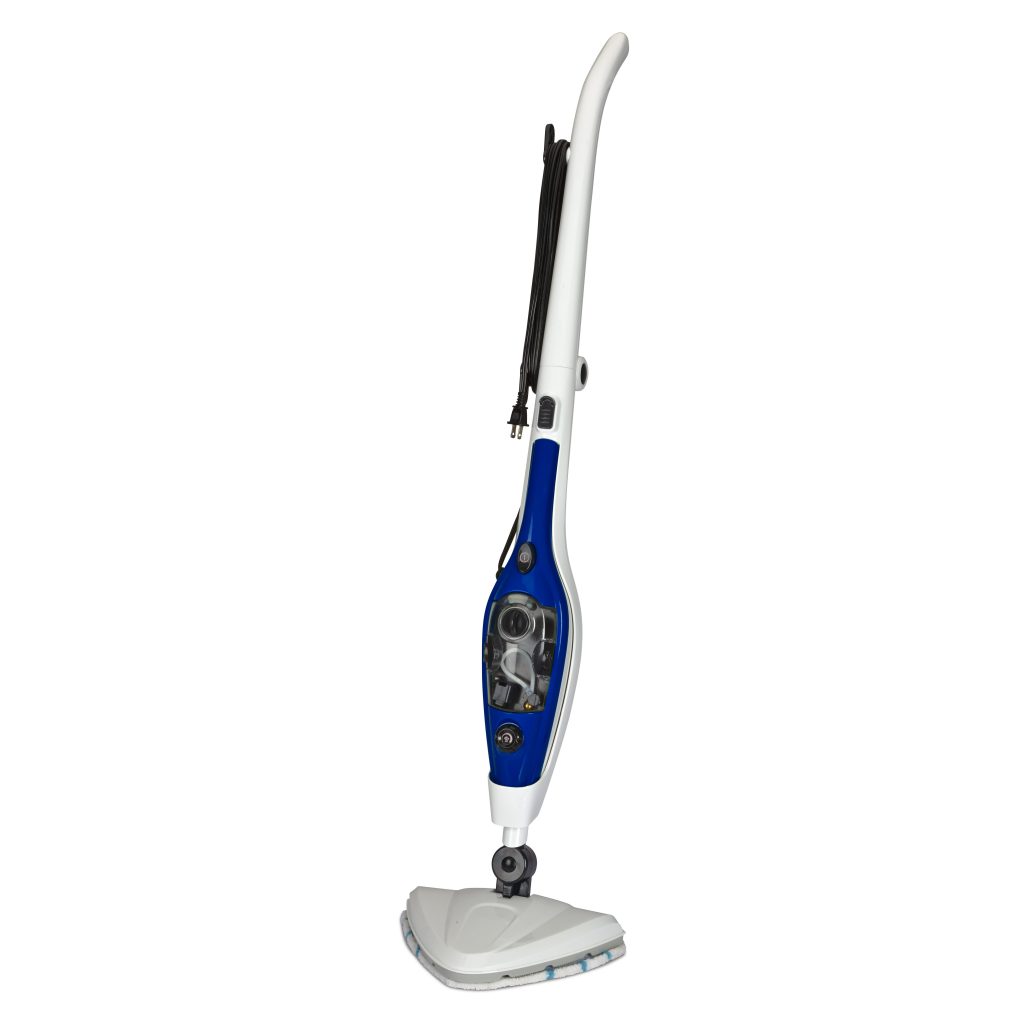 The SteamMachine Plus Multi-Purpose Steam Mop from HomeRight is ideal for quick, daily, chemical-free cleaning. This multi-purpose steam mop heats up quickly and is great for quick daily floor cleaning. The SteamMachine Plus features a detachable hand-held steamer. The included 6 attachments are ideal for cleaning and disinfecting stovetops, ovens, grills, countertops and bathrooms. The 205 degree temperature steam at nozzle kills 99.9 percent of germs and bacteria including e-coli, salmonella, and staph.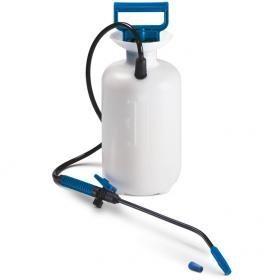 For extra large projects the HomeRight Deck-Pro 2 Gallon Tank Sprayer is a great solution, offering a versatile tank that is equipped with a shoulder strap that makes it convenient to carry all over the yard. The HomeRight Deck-Pro 3 Gallon (11.35 Liters) translucent polyethylene-tank makes liquid viewing easy.
Below you will find some of the projects that I've done with my HomeRight tools. My DIY life is so much easier with these awesome products! Not on are they time savers but they provide a professional finish! Check them out and then be sure to enter the giveaway! We will notify the winner and they can pick which HomeRight item they want!
Go to the bottom of the post and enter via the Rafflecopter!
Click here for How to Paint a Headboard.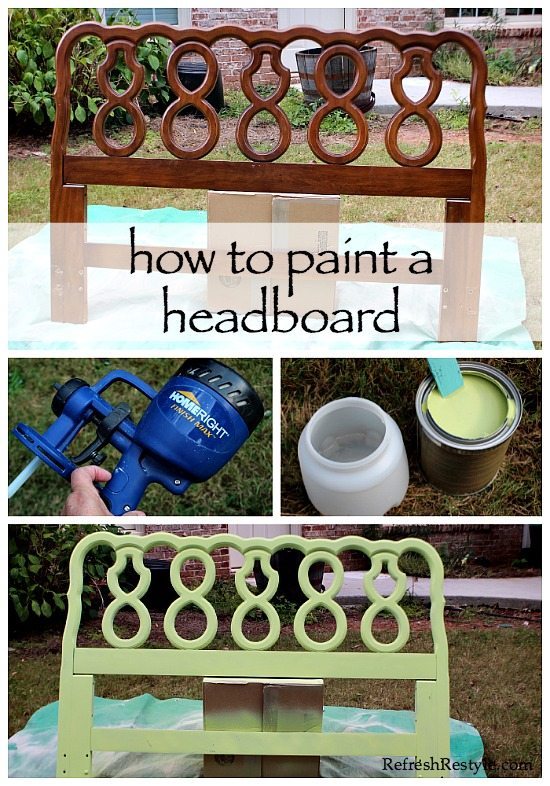 Click here to see Chemical Free Cleaning and more.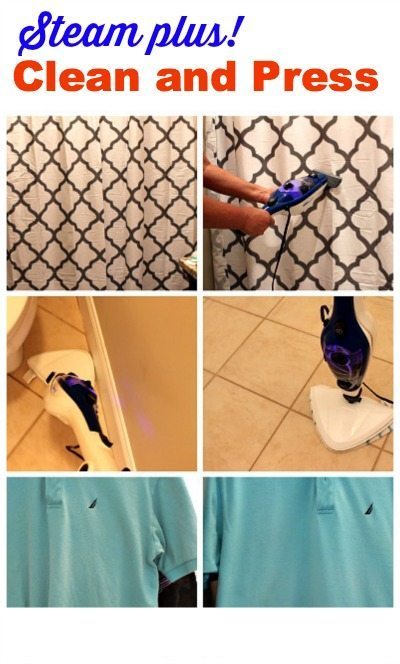 Here see How to Paint a Metal Locker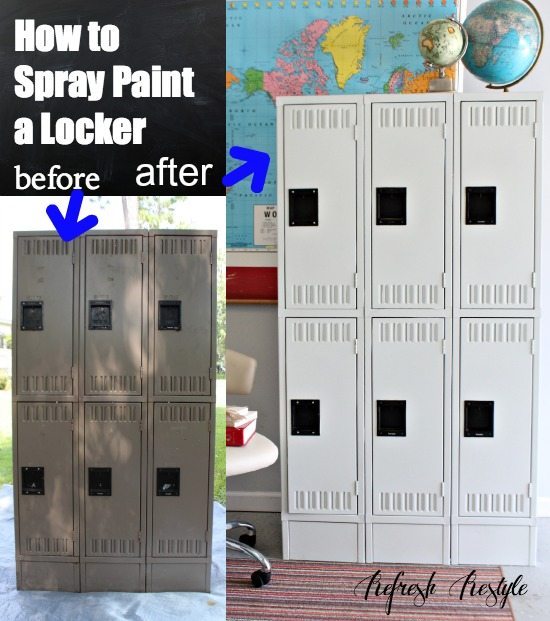 Have you ever tried to hand paint wicker? Well here's a better option, How to Paint Wicker!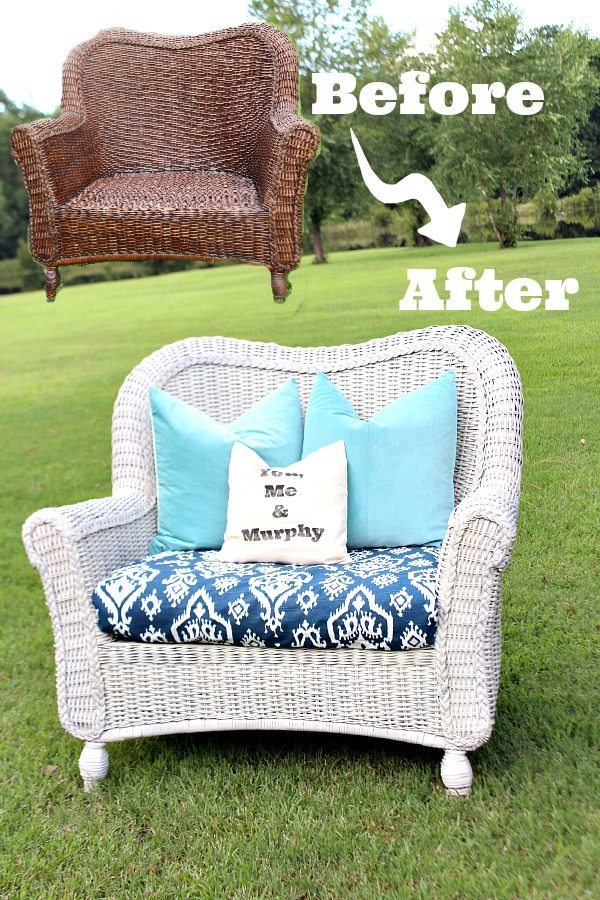 The time I painted 6 dining chairs in one afternoon: How to Spray Paint Dining Chairs


 HomeRight has made my projects so much easier!