Handmade Paint Chip Ornament
I found these awesome printed paint chips at Walmart in the paint department.  And I used the instructions in Jessi's ebook: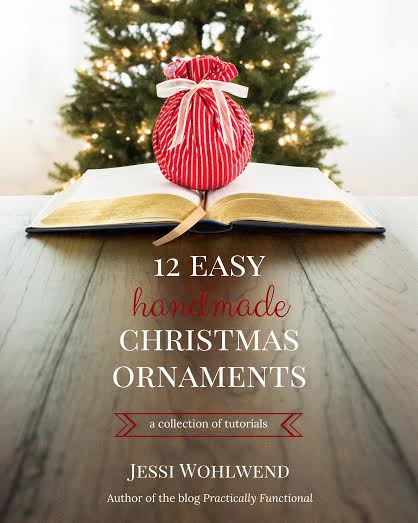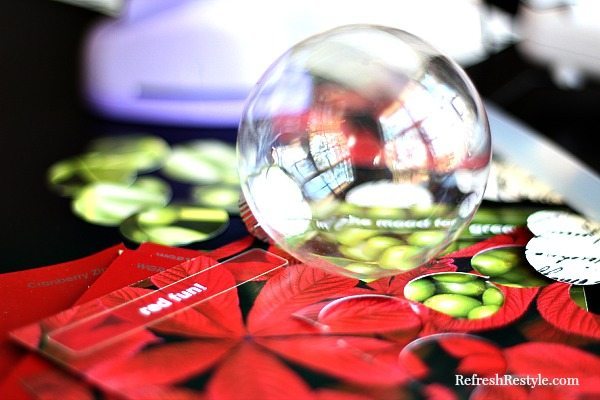 I used 2 different colors of paint chips and a piece of scrap book paper. I cut the pieces out with a 1″ paper punch.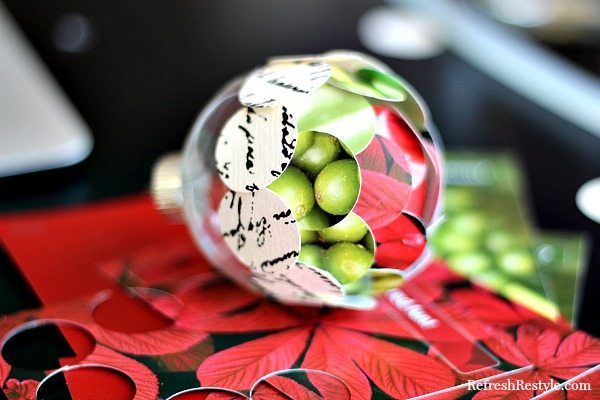 I glued each piece with my hot glue gun starting at the bottom.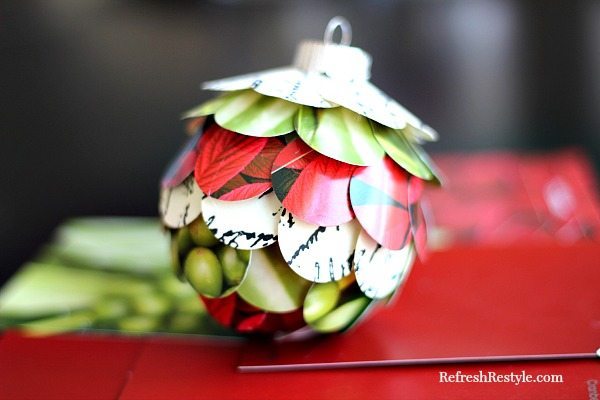 In Jessi's book she created an ombre ornament.  When I saw these patterned pieces I couldn't resist them.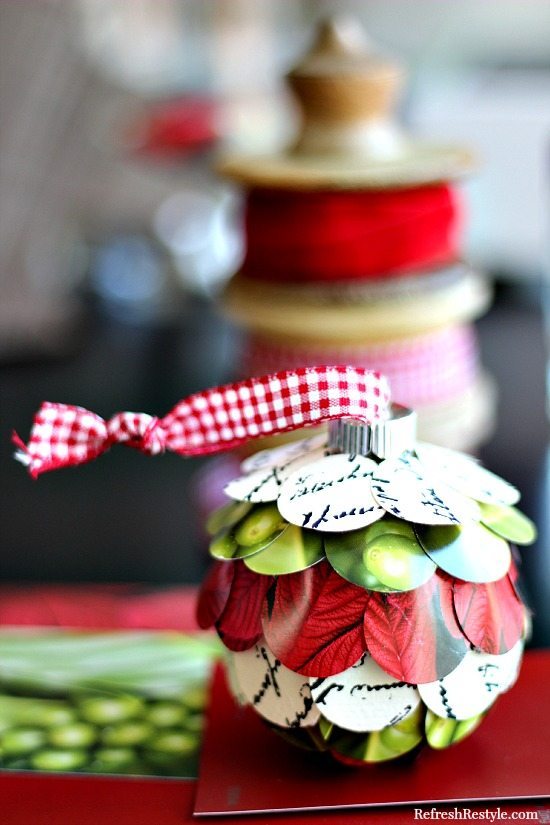 I added a plaid ribbon, because I love plaid.  Check out my mantel here: Plaid Mantel.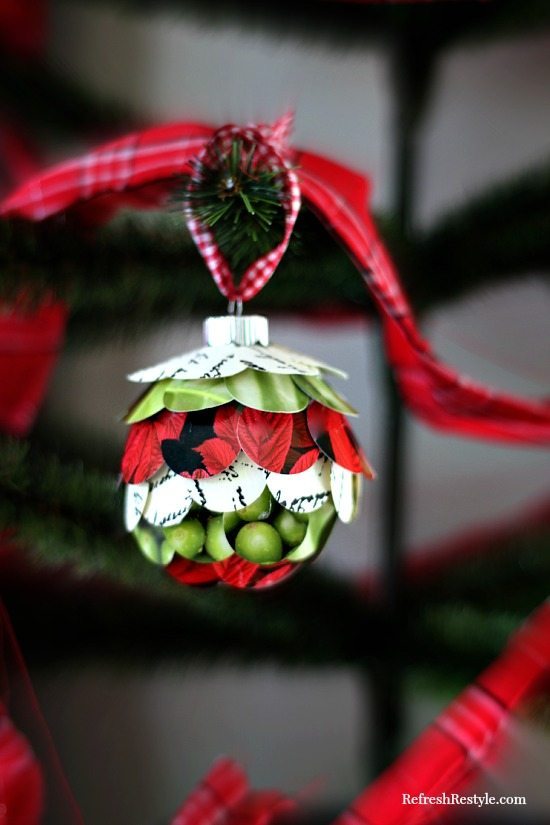 This is only one of the 12 ornaments that Jessi created. In her book you will find easy to follow step by step instructions. Thanks Jessi for providing me with the instructions for this fun ornament! I can't wait to try more!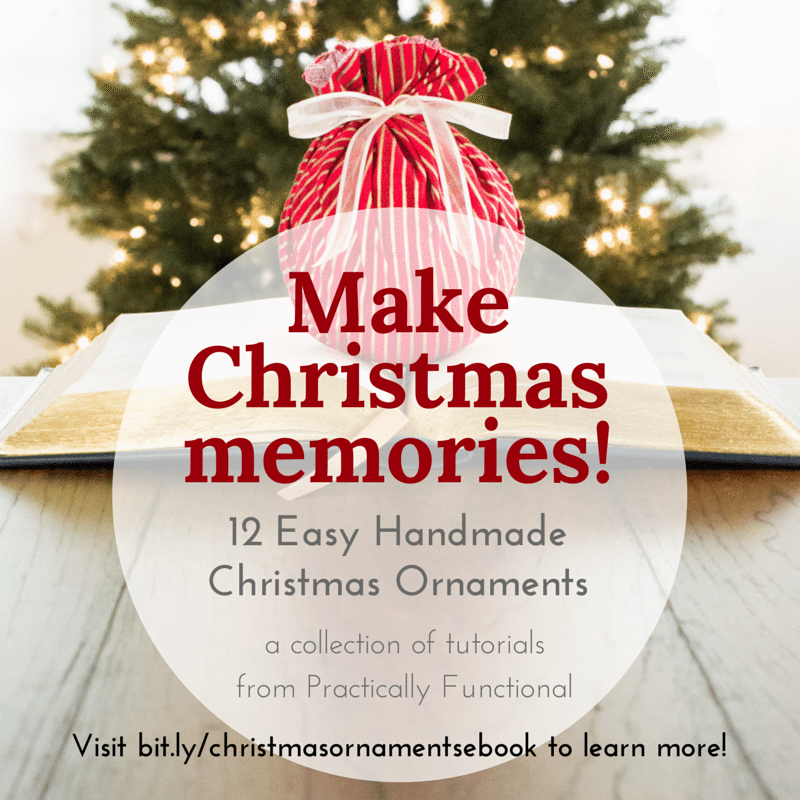 Have you started decorating for Christmas? These ornaments would be great to make with a group of friends or family.