a warm winter gift.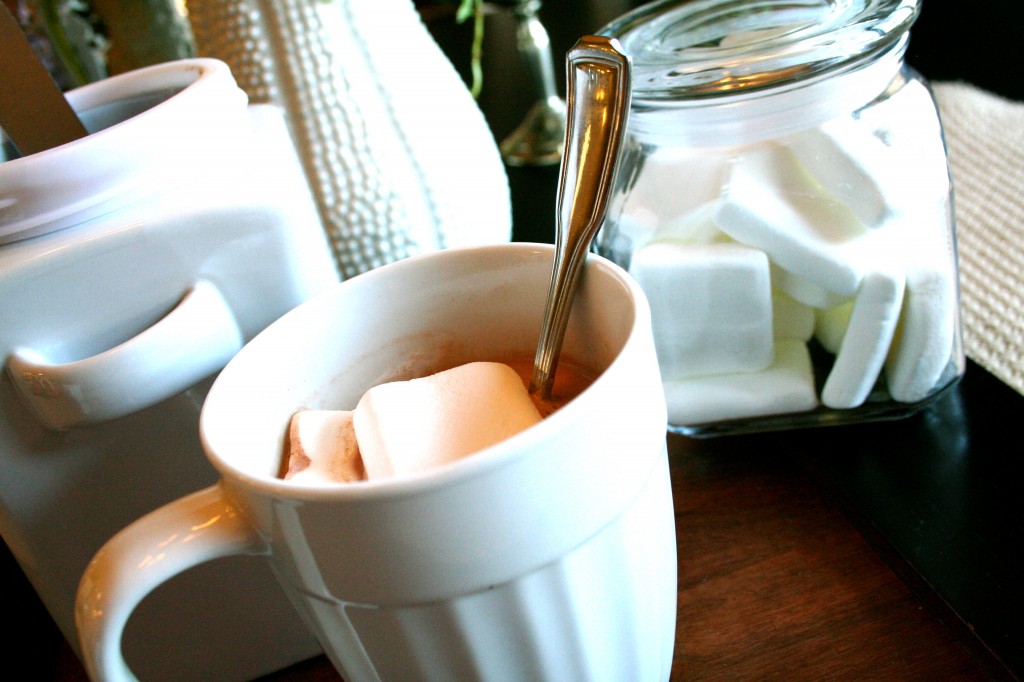 I've seen several versions of the Hot Chocolate Bar and decided that it would make a great hostess gift.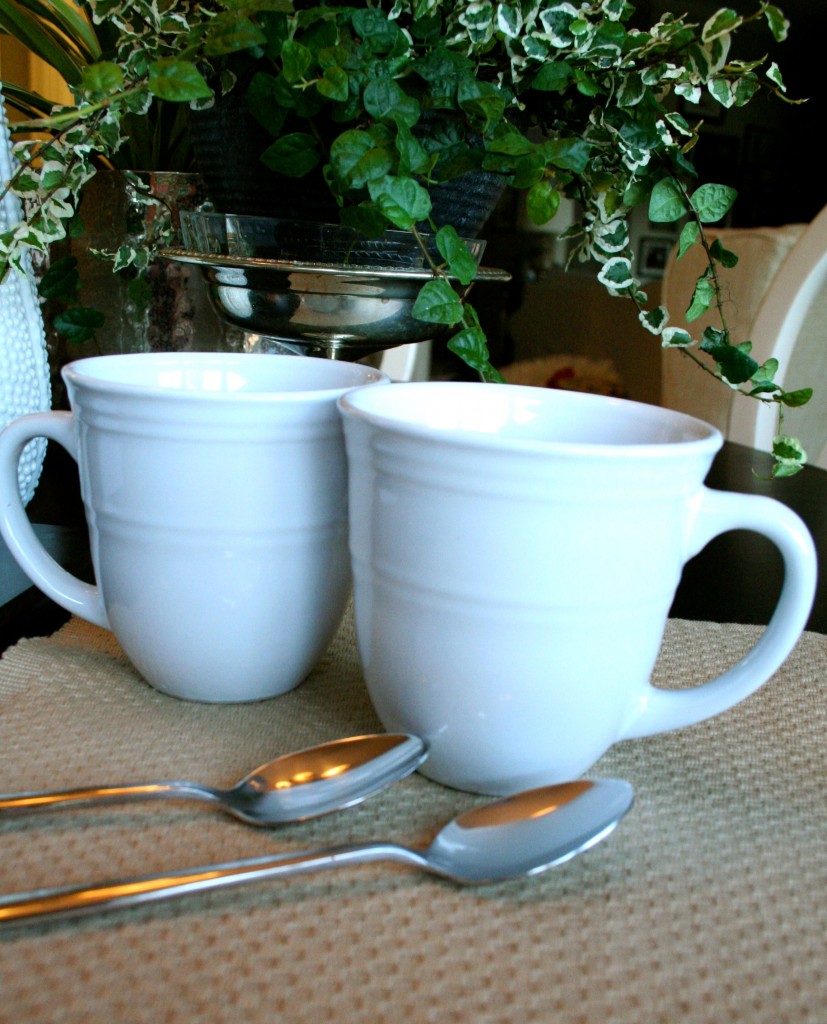 I included 2 white cups and spoons.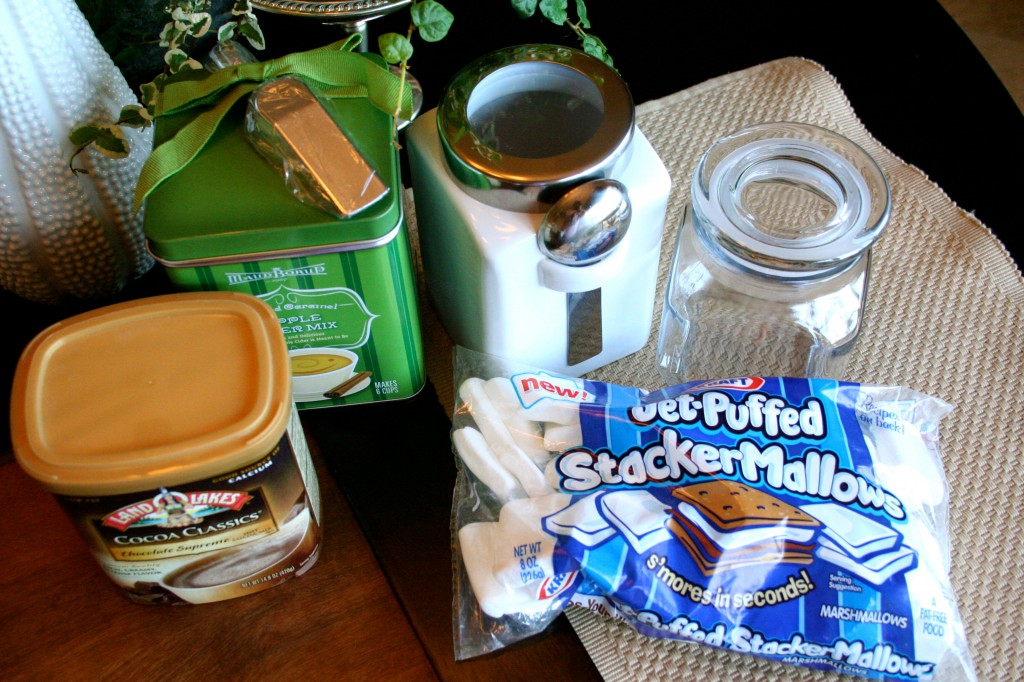 A white canister with a scoop for the hot chocolate, a clear lidded jar for the marshmallows.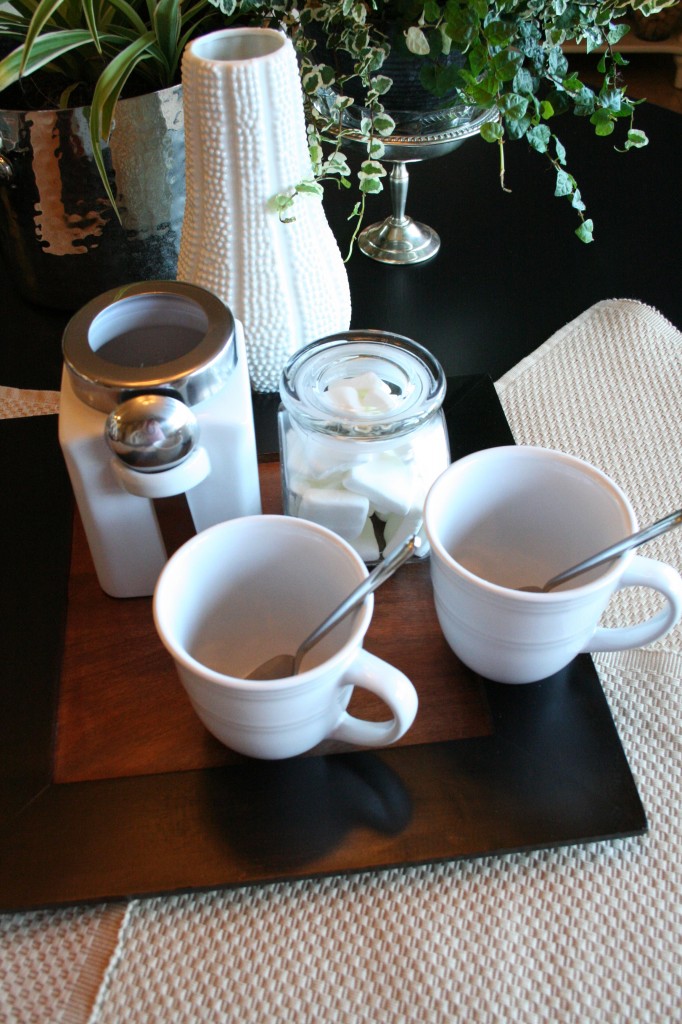 I assembled everything on a wooden square charger, from WalMart.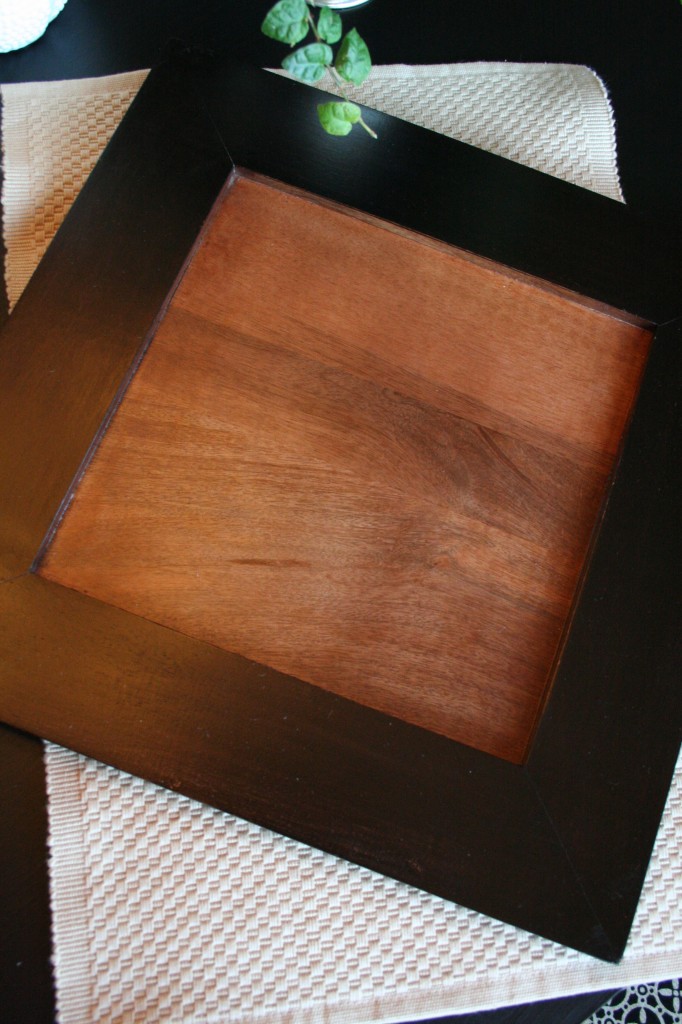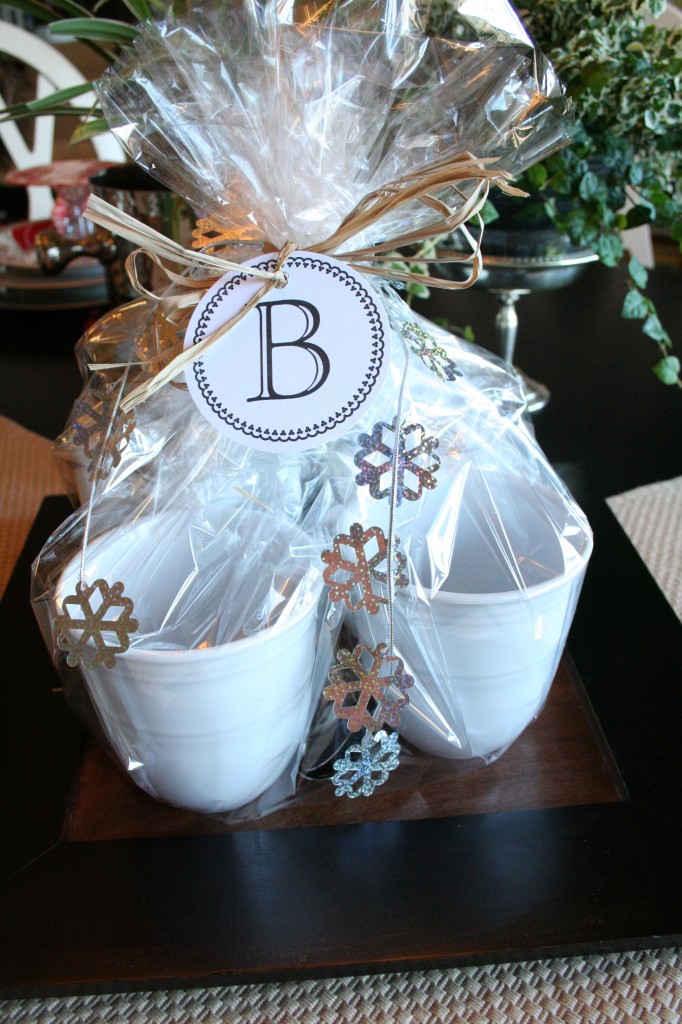 Instead of wrapping around the charger, I just wrapped clear cellophane around the ingredients.  Square corners and cellophane-not such a good combination.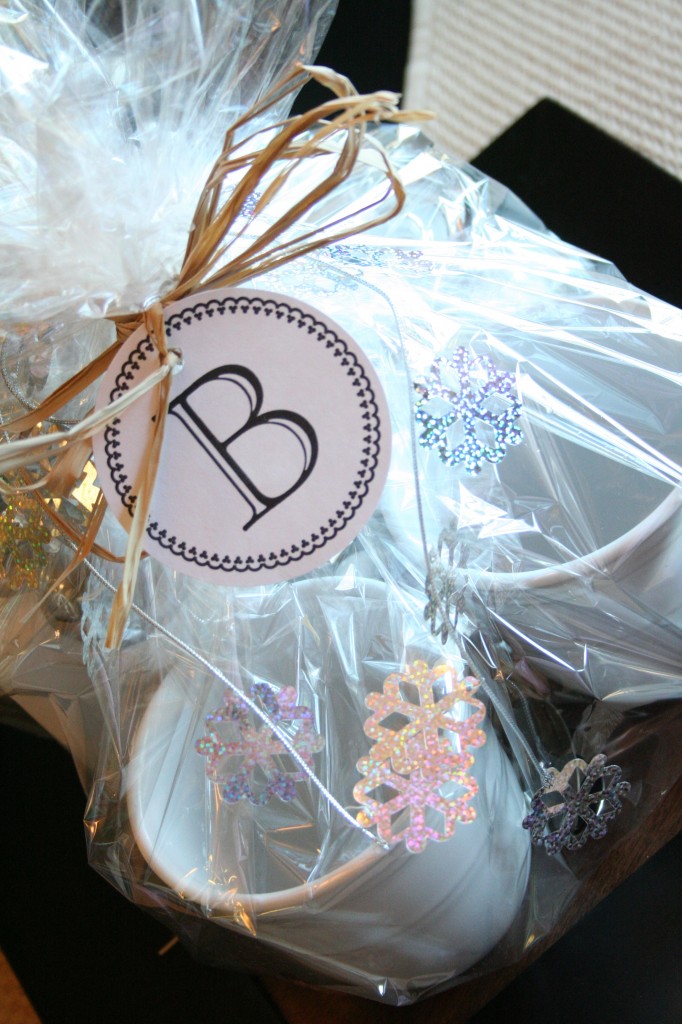 Snowflake, raffia and monogram for the tag.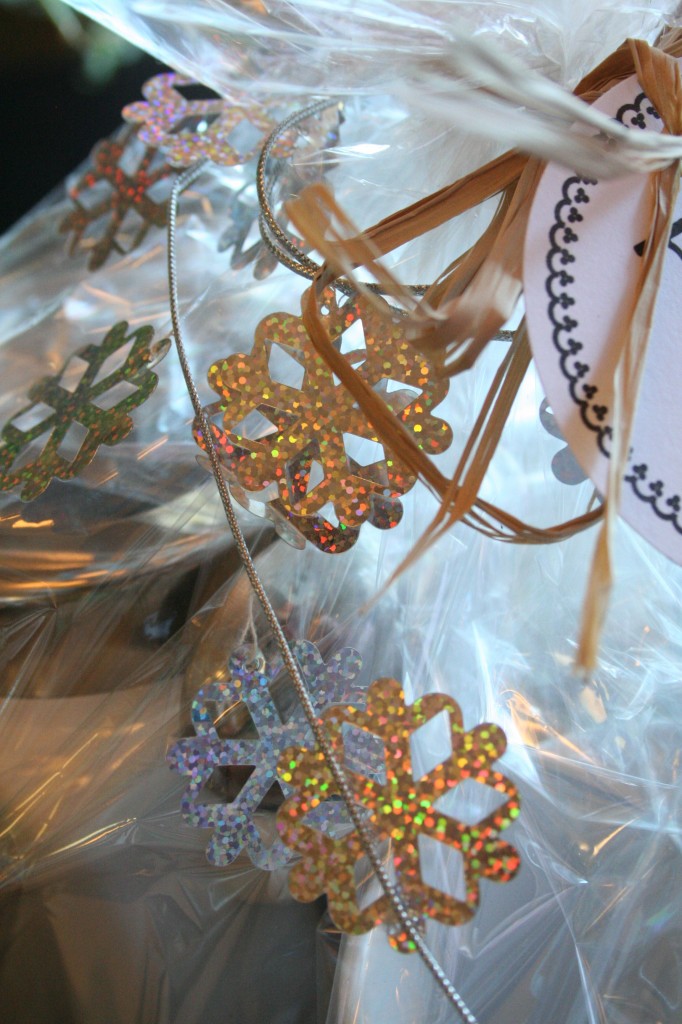 My favorite Marine and his lovely wife liked their warm winter gift!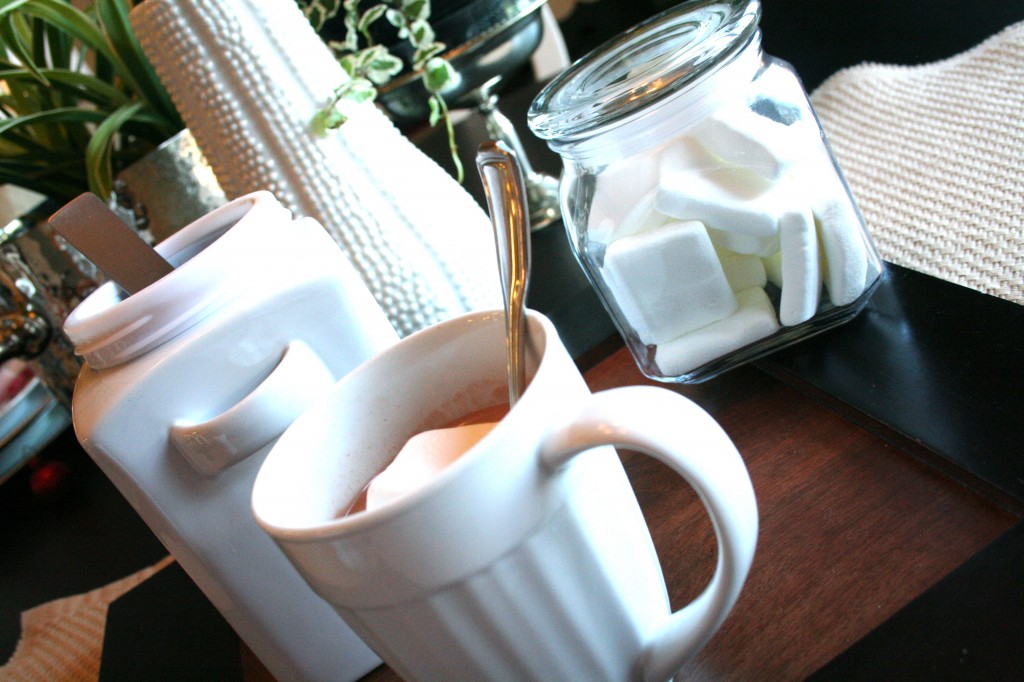 How are you staying warm and cozy this winter??