Out of a piece of scrap wood…
How to Build a Wood Tote – Farmhouse Inspired Toolbox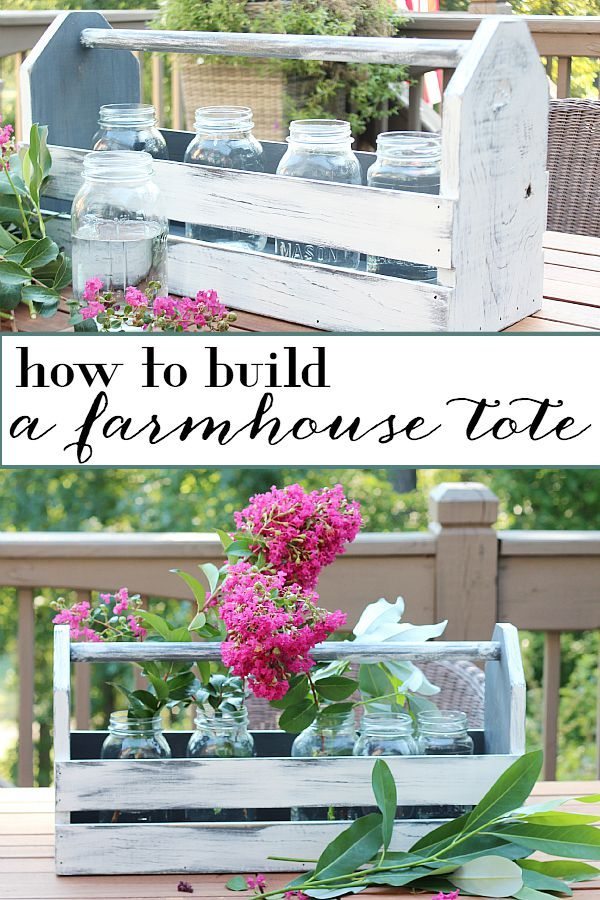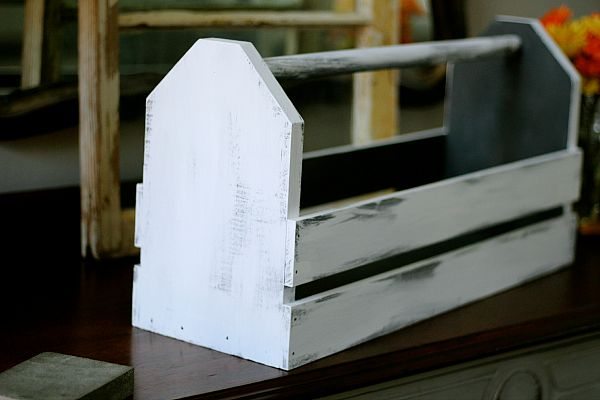 I love the look of vintage wood totes, but they are hard to find and expensive. You can make one with scrap wood and paint.
SUPPLIES
1 – 1" Dowel
2 – ¼" x 2" – 48" Hobby Board
1" x 8" board at least 48" long (scrap wood)
Wood Glue
Compound Miter Saw
Finish nailer with 2" nails
Clamps
Forstner drill bit
drill
pencil
Sanding block
2 paint colors
Step 1
Cut the 1" x 8" board into 3 pieces:
2 – 12" long (end pieces)
1 –  22 ½" long (bottom)
Miter the top of  the 2 end pieces (1" x 8" x 12") leave a 2" center and miter at 45°
Measure 1 ½" down from the top of the side pieces, use a 1" drill bit to the depth of ½" for the placement of the dowel.
Cut hobby board into 4 – 24" pieces.
Cut the dowel to 23 ½" long.
Step 2
Attach the 12" side pieces to the outside of the bottom on each end. Using wood glue and finish nails, use clamps to hold in place. Glue the ends of the dowels, place and nail to hold until glue dries.
Attach 2 pieces of hobby board on each side of the box. Leaving a 1" gap between.
Step 3
Paint the entire box with your choice of paint.
After it dries, layer on a lighter color of paint.
Sand areas to create a distressed look.
Finish with wax or top coat.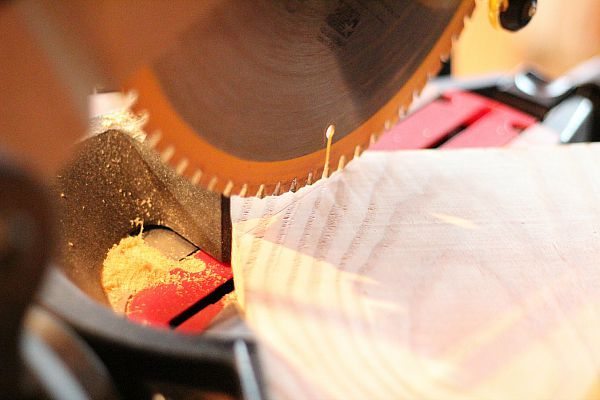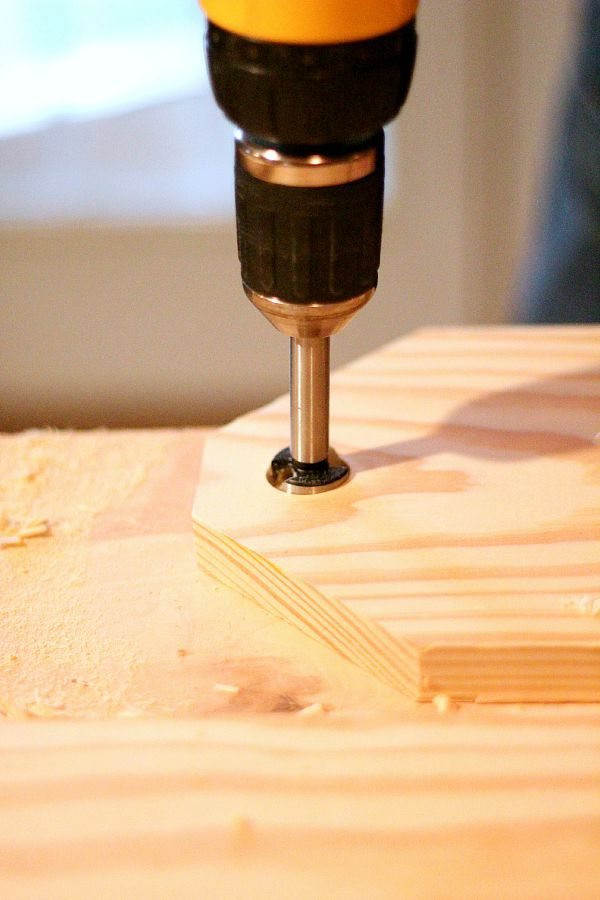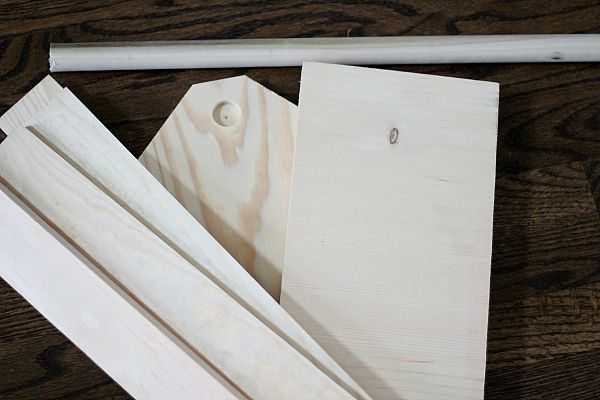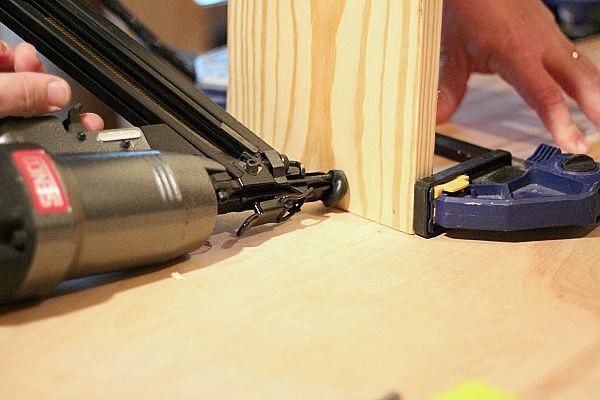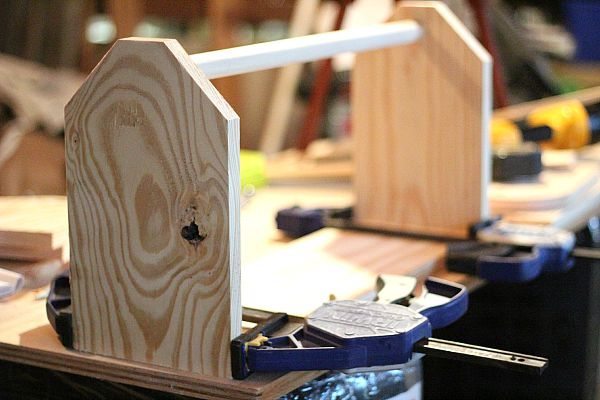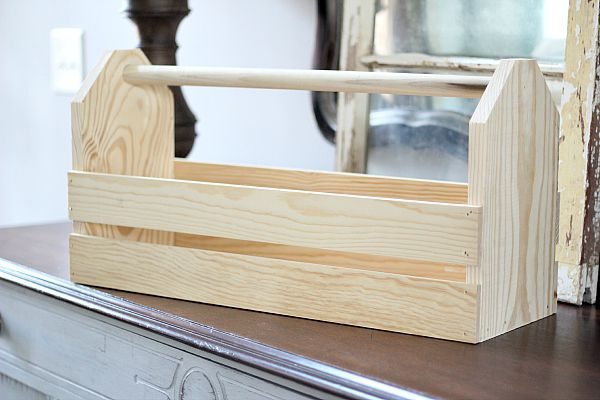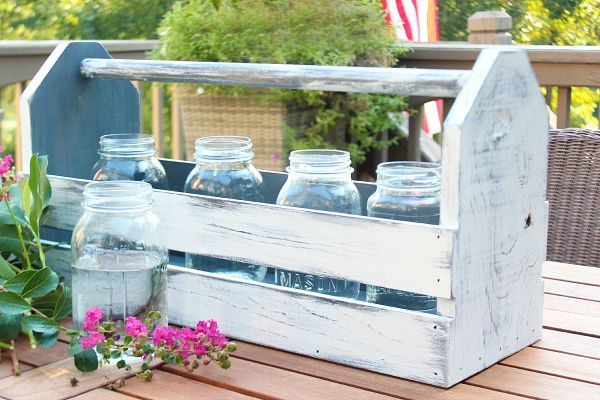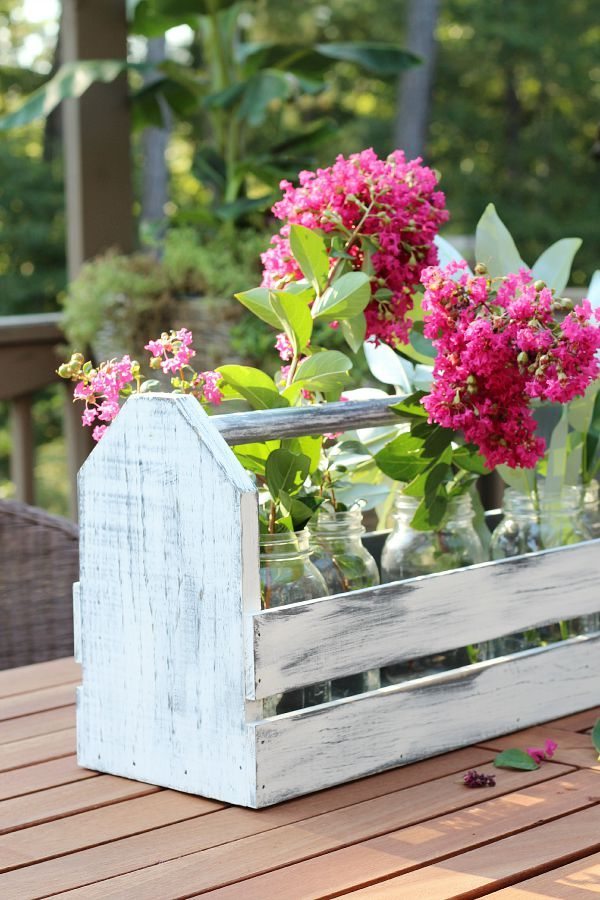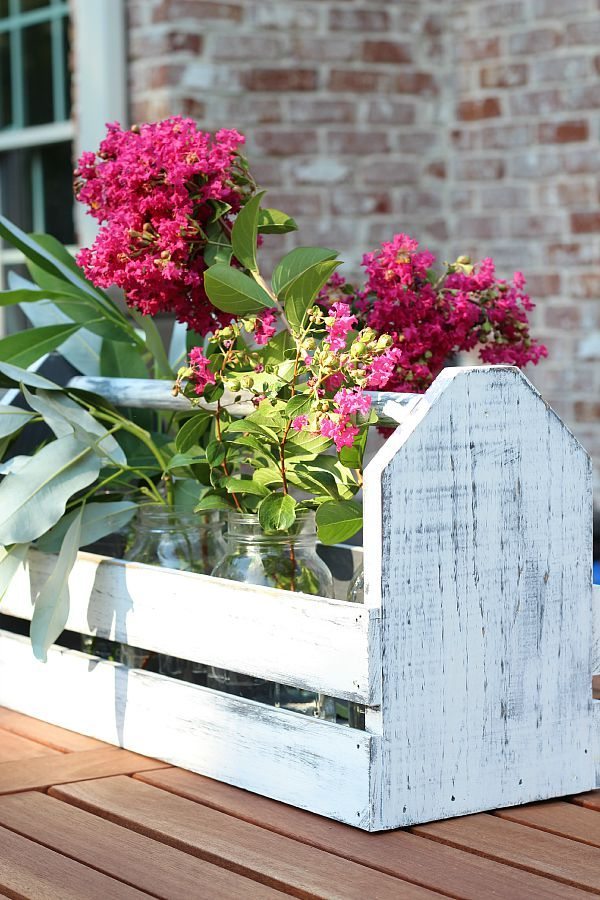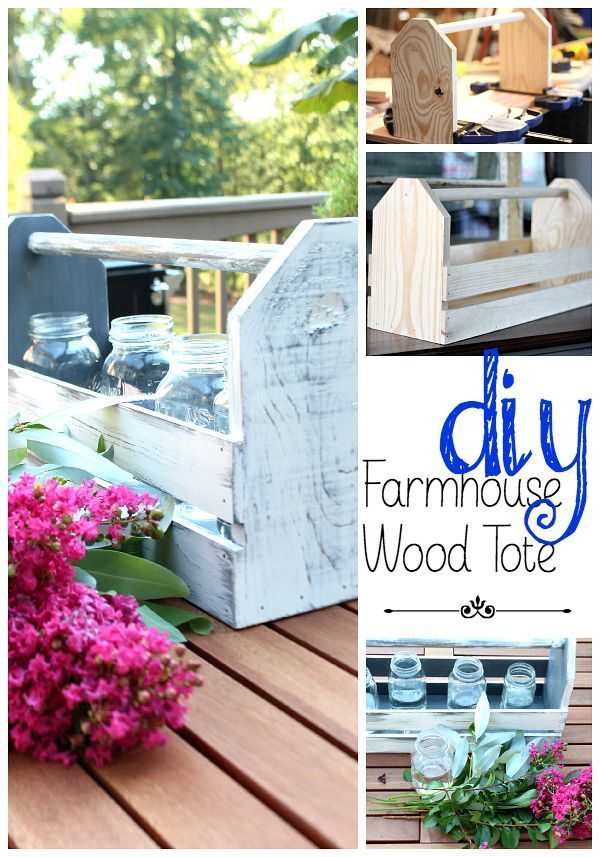 This farmhouse wood tote or vintage like toolbox can be used for so many things! I've had towels in it, potted plants and used it to gather things. The sky's the limit, if you can fit it in, you can tote it anywhere!
Make one!
Put it on a farmhouse table.
Thanks for stopping by!
Let me know if you build one,
Debbie
My Amazon affiliate links: