I love to collect silver.
I even hang it on the wall.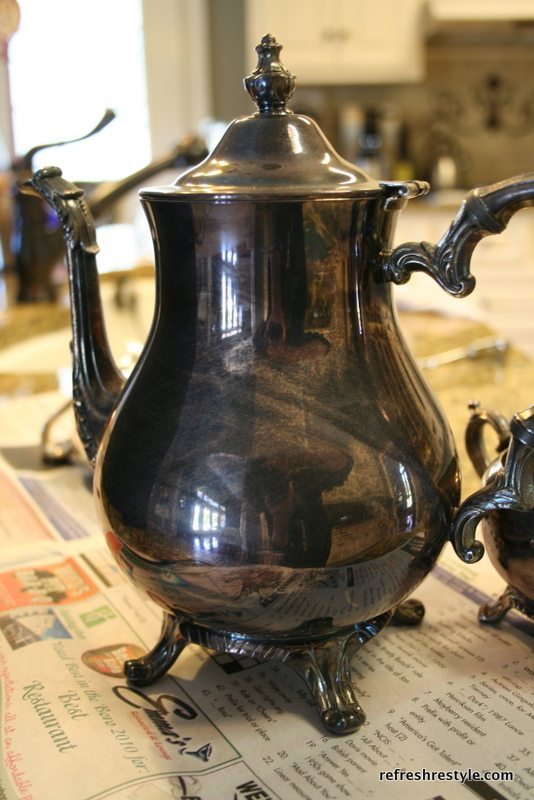 But when it starts to look like this, I know what to do.
Here's how I clean my silver:
I get my cotton balls out, put some Tarn-X on them, rub my silver until it shines.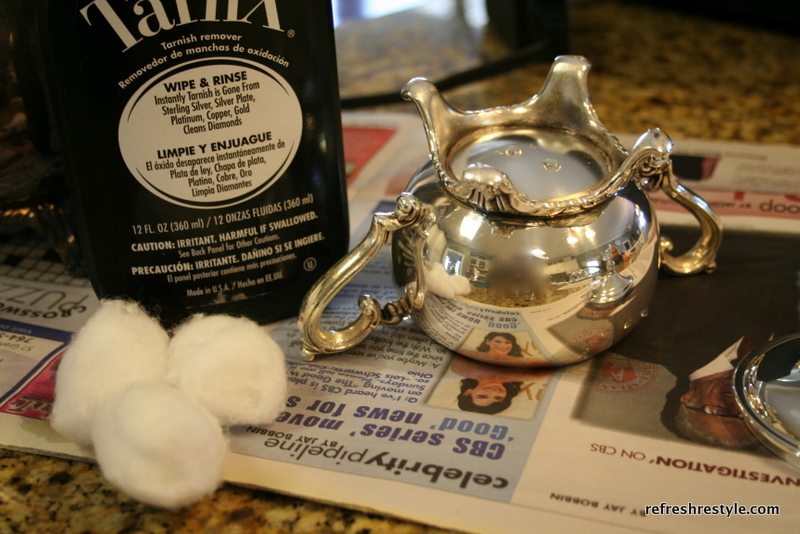 I rinse it well.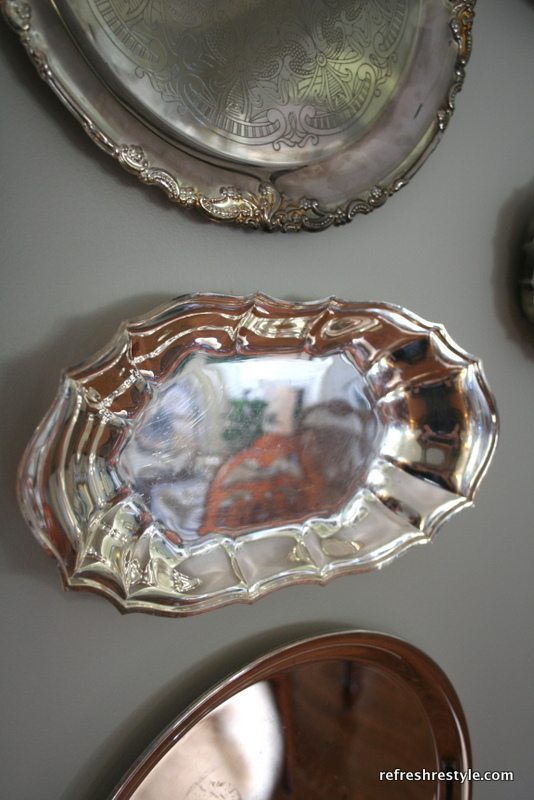 Hang it on the wall or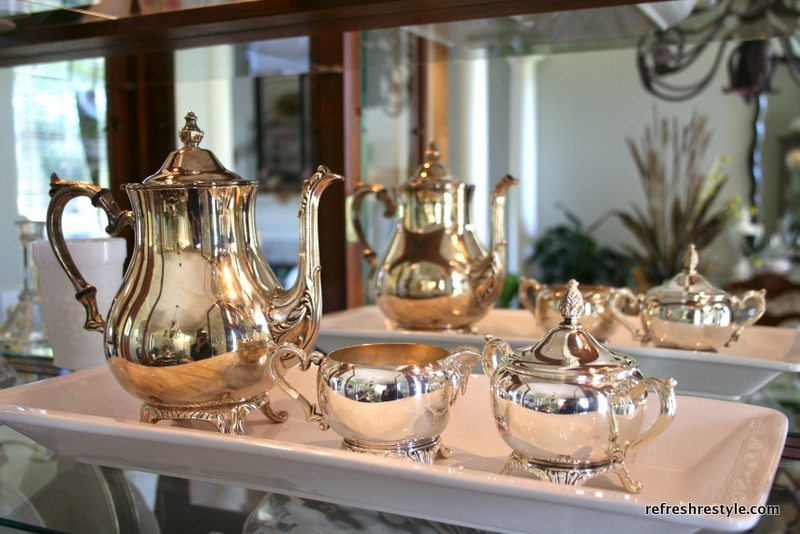 Put it in the hutch.
Shiny and Clean and Easy, just like that.