Who keeps old drawers?
Me and I'm glad that I do! Let me show you how to make a boot tray from one…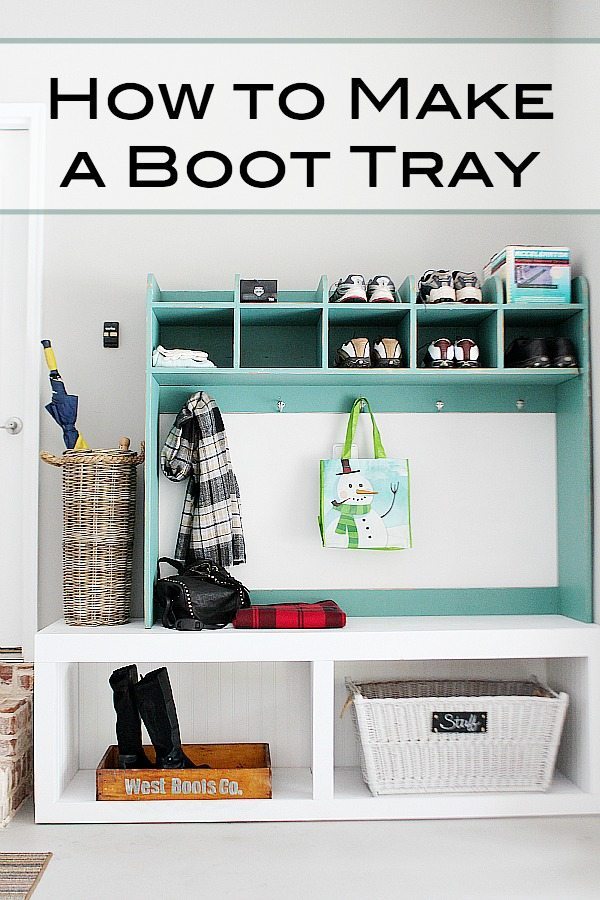 I got a new pair of boots and that spurred this simple DIY boot tray. I had this drawer just waiting for a makeover. I wanted it to look like a vintage boot tray, so I added a little signage to it. I left the wood just like it was, warn and imperfect, perfect for me.
A while back I showed you how to make signs without fancy equipment. I used the same method for this project.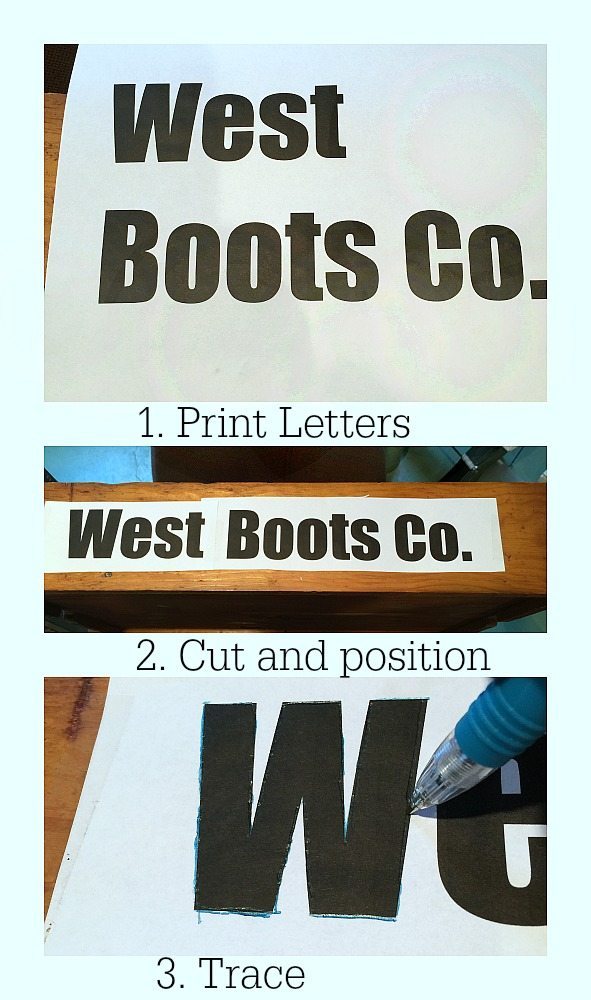 Steps as easy as 1-2-3
Use a word program to print out your letters.
Position and secure with tape, on your project.
Trace the letter with a pen or stylus
Paint desired color – I used 2 colors, one for highlighting (see photo below)
Sand to distress and add a top coat
This drawer had a front on it, all I did was unscrew it to remove it. I used it on another drawer to create a tray. Nothing goes unused here 😉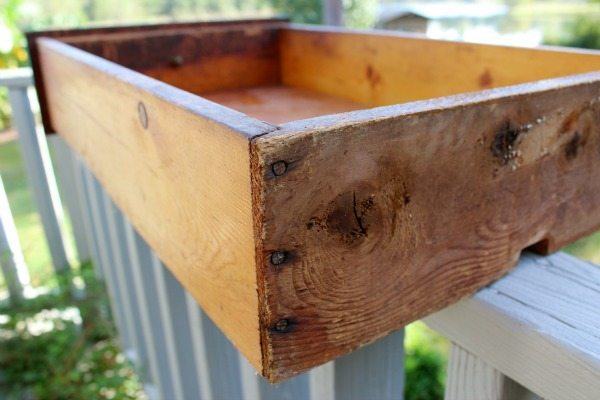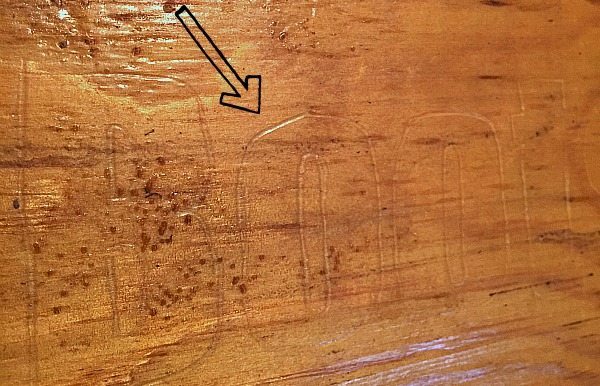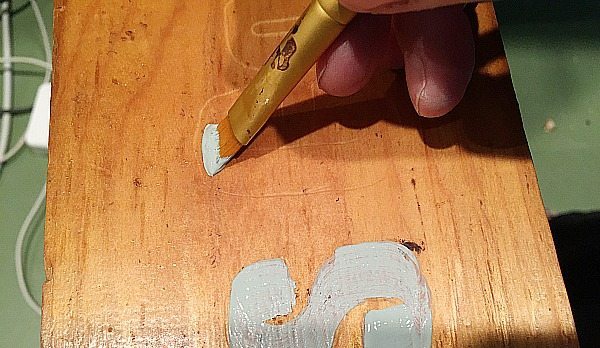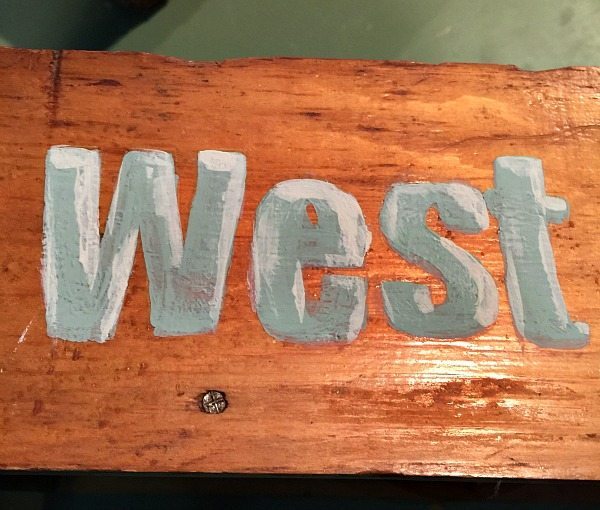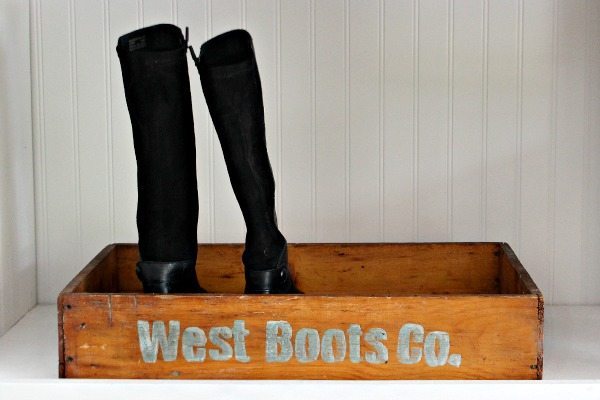 Here she is sanded a little to create a vintage look and I used wax as a top coat, but you can us whatever you like.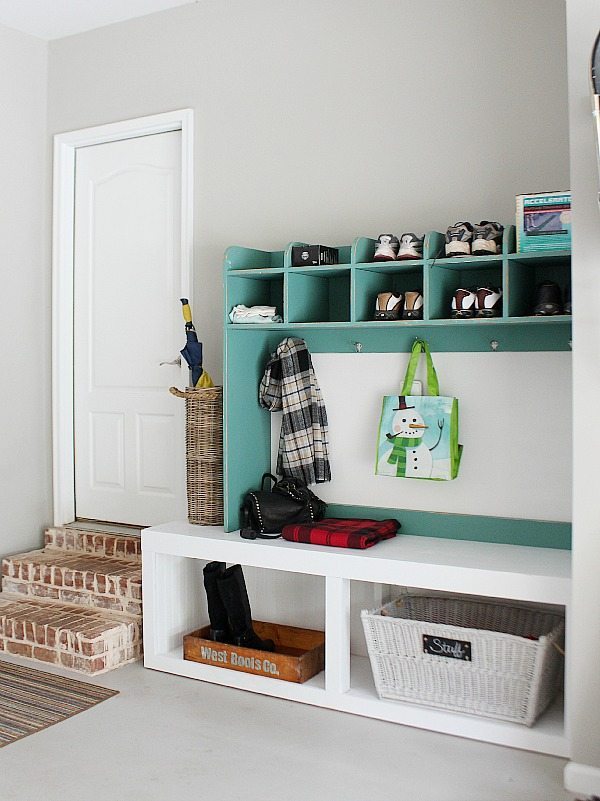 Back in the summer we created the much needed mud room area in our garage.  The top was made by a couple of my very talented friends from Savannah. We made the base, painted it and joined the two, they have lived happily ever after right here.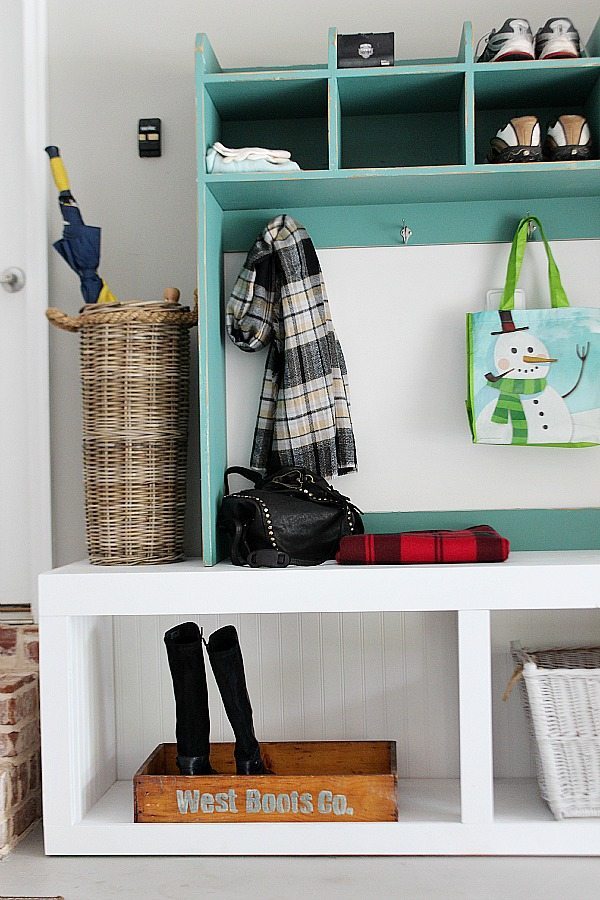 Yay for old drawers! And new boots 😉
Keeping it fresh!
xo
Debbie
Need more DIY Ideas See these:
[categorythumbnaillist 285]