Don't you love free decorating! We do too!
Spring Fresh  – Free Decorating Ideas
Be sure to check out all the free decorating tips from my talented friends at the end of this post 🙂
This is the third idea in our series for decorating one space threes ways. If you've been following us, it is my kitchen table that I've been sharing for the no cost decorating ideas.
Here's a reminder of the first two:
Ok, let me show you what I came up with!
Use plants or flowers from your garden
Stack dishes, vases, flower pots to add height to your centerpiece
Candles
Greenery
Cheese plate with cloche
Metal bucket
Old drawer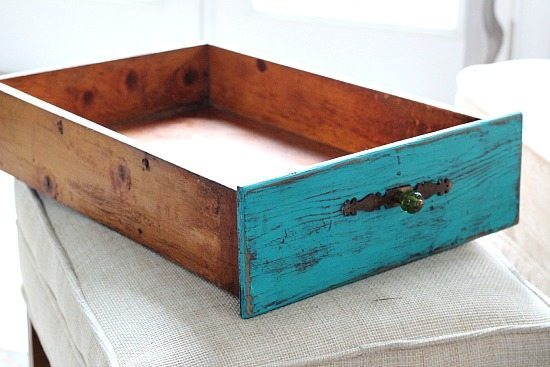 I had two identical drawers, I removed the drawer front from one and added it to the other end of the other. This is what I used for the base of the centerpiece.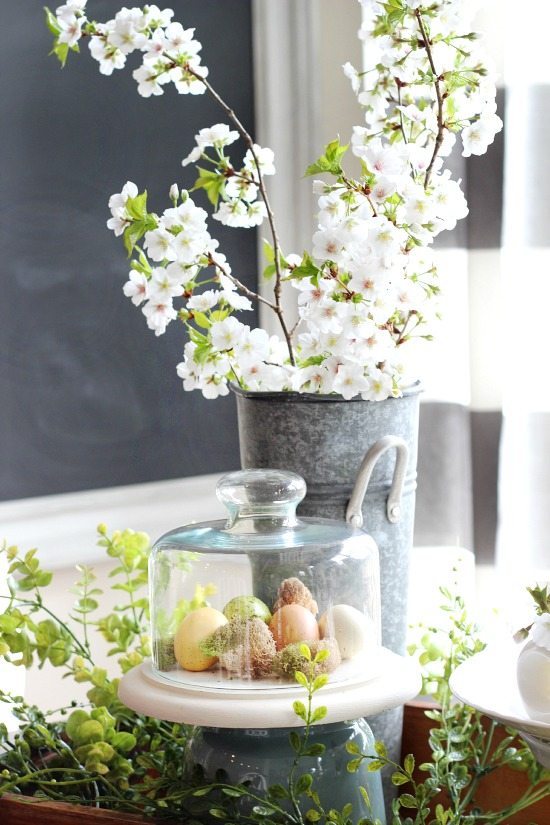 Flowering branches stuffed in to a galvanized bucket, the perfect addition for height.
I turned an empty flower pot upside down and topped it with a cheese plate and dome and added faux eggs and moss for texture.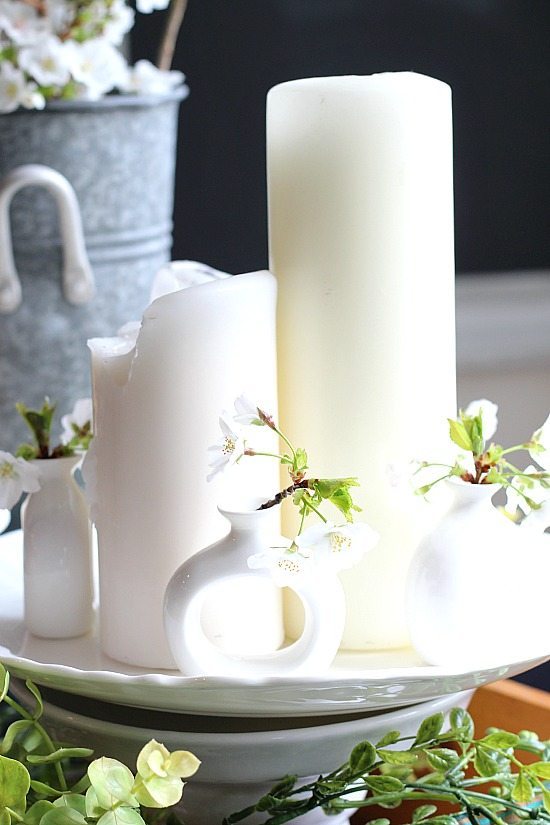 On the other side I used a white plate, white candles and napkin rings vases. I just went outside and cut a few branches, didn't even buy flowers 🙂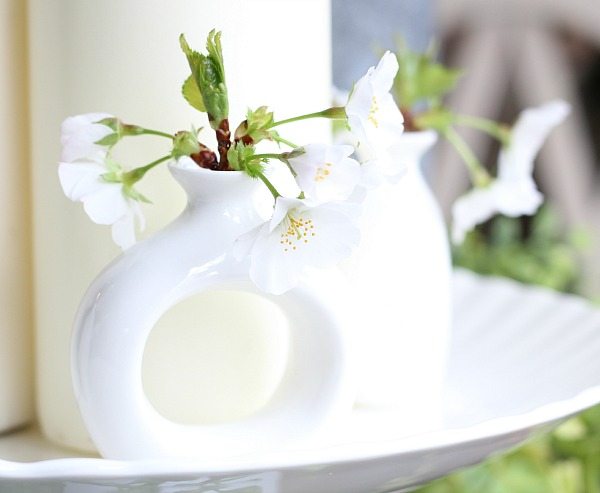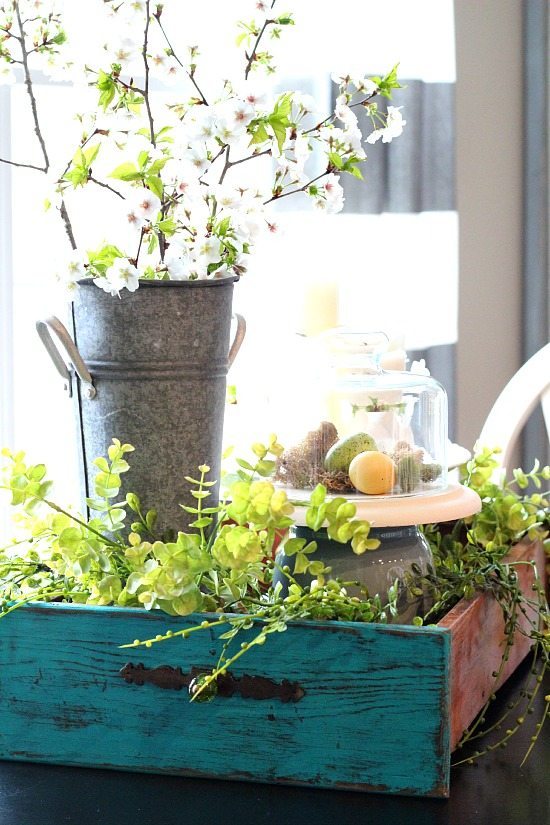 Both ends look the same, it was easy to create a tray using two old drawers 🙂
Be sure to visit these fabulous ladies
below and see what they did for Month #3!
 

Are you ready to participate with us? You can!!! We wanted to give you a chance to share your amazing decorating tips and projects and to ask questions and advice, so we have created a forum specifically to do that on Facebook. Visit the Decorating Enthusiasts page HERE to begin chiming in and sharing what you have done. This is where you can join the challenge and share your One Space, Three Ways as well! Hope to see you there!