How to Make a Burlap Wreath  –  Fun and Easy Spring Idea
Creating seasonal wreaths can get expensive.  The total cost for my burlap spring wreath was under $7.  Last summer I made sure to buy an extra pool noodle for $1, planning ahead for my spring wreath.  I bought a roll of burlap ribbon from Hobby Lobby when it was 50% off and one package of eggs with raffia from the $1 area at Target.  The flowers and green burlap were from previous projects.  I already had the tape and glue gun. Add all that up and it's in my budget, $7!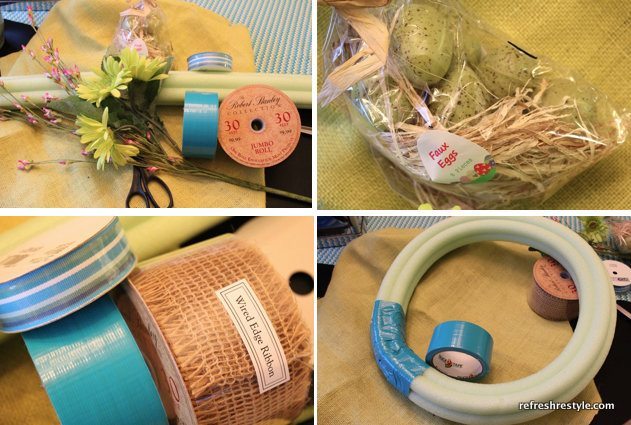 I used duct tape to create the circle wreath.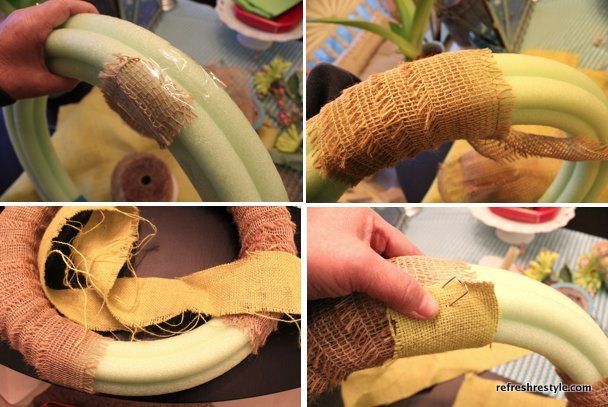 I used tape to hold the burlap and started wrapping.  If you overlap the ribbon about half way over itself, you won't be able to see the pool noodle underneath.  I kept wrapping until I ran out of ribbon.  This was totally unplanned, but I went with it.  I cut 2 strips from some green burlap that I have in my tiny stash of fabric.  I used a florist pin to connect the burlap. And I continued my wrapping pattern.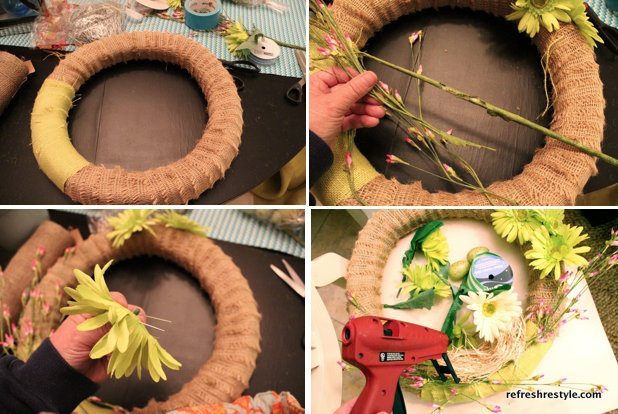 The wreath is completely wrapped.  I separated the small pink flowers and used hot glue and florist pins to position the flowers and raffia to create the design that I was going for.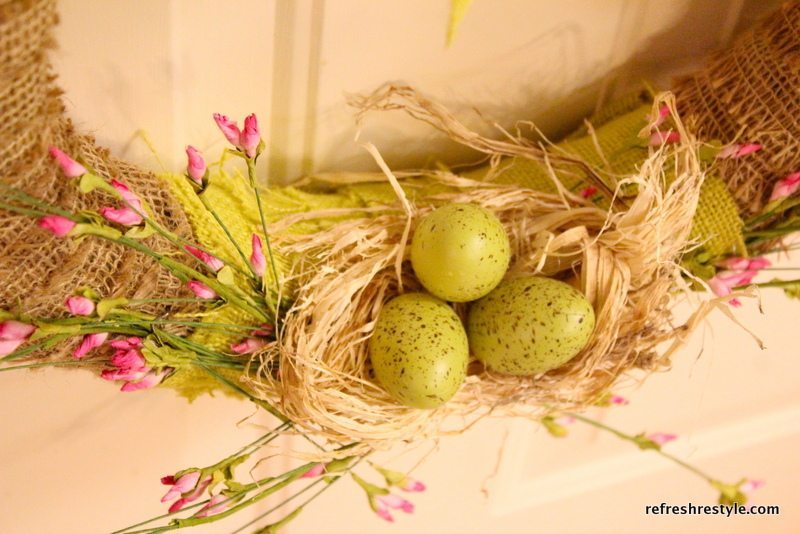 The green burlap created a perfect background, running out of the burlap ribbon was a Happy Accident!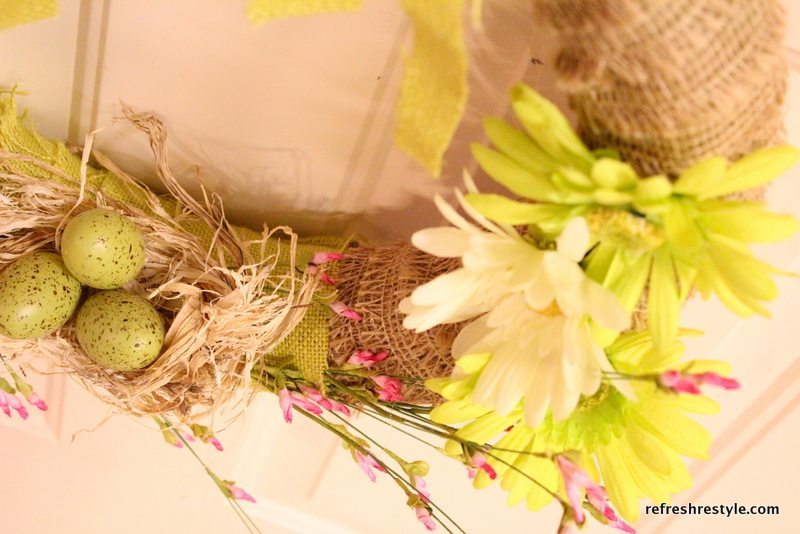 I used 3 eggs, 3 flowers and positioned the pink flowers on both sides of the nest.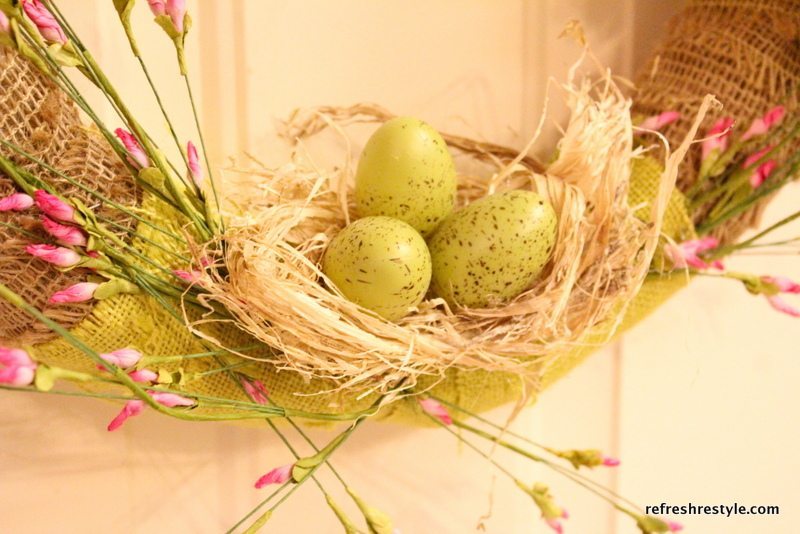 I created the top bow with more pieces of the green burlap.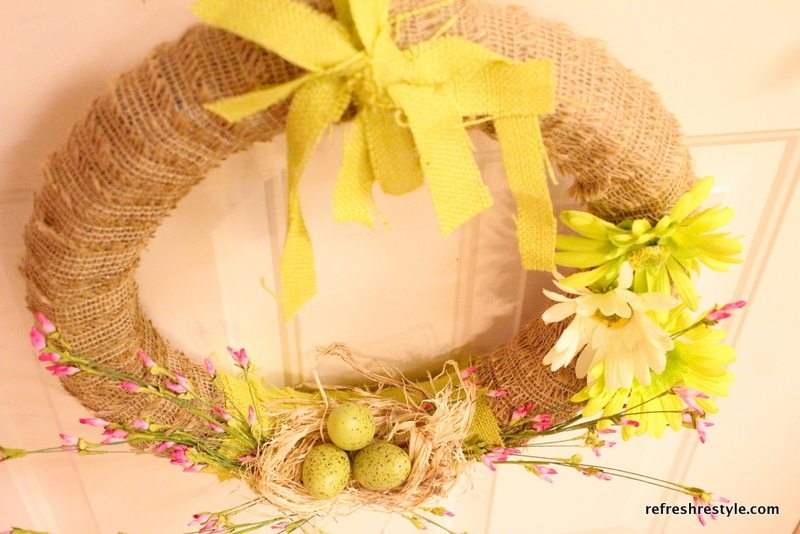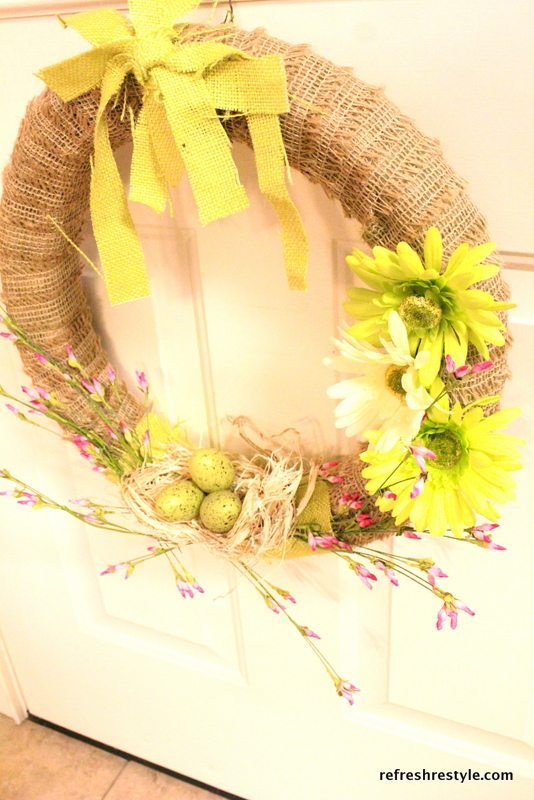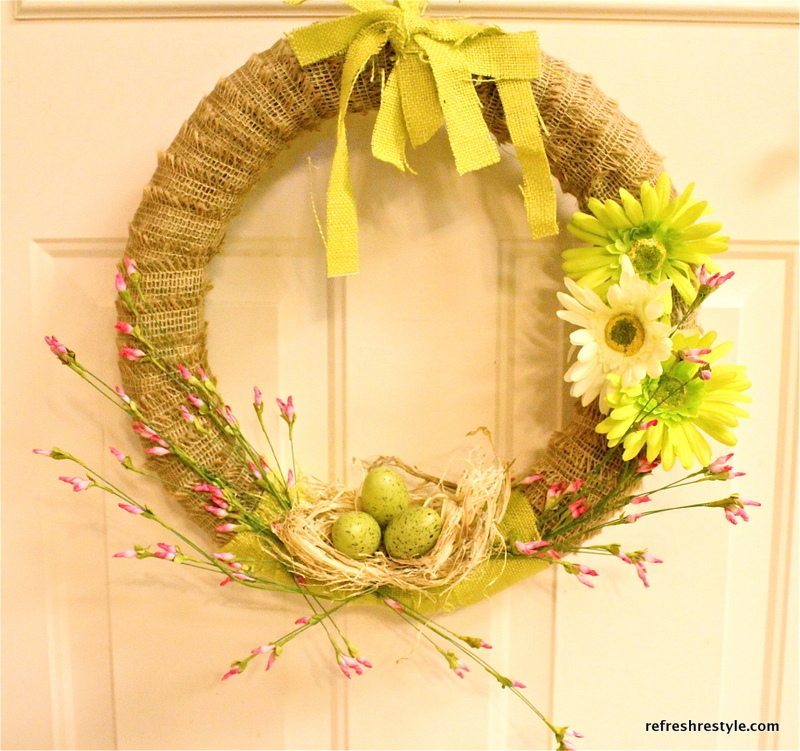 What's on your door for spring?
See last years door, I used real flowers .
Sharing:
Mom 4 Real, Fox Hollow Cottage, Homestories A to Z