I absolutely love farmhouse signs and when one does double duty, like this reversible sign, I love it even more! Today several of us from the Power Tool Challenge group are sharing DIY ideas for wood signs.
How To Make A Two Sided Sign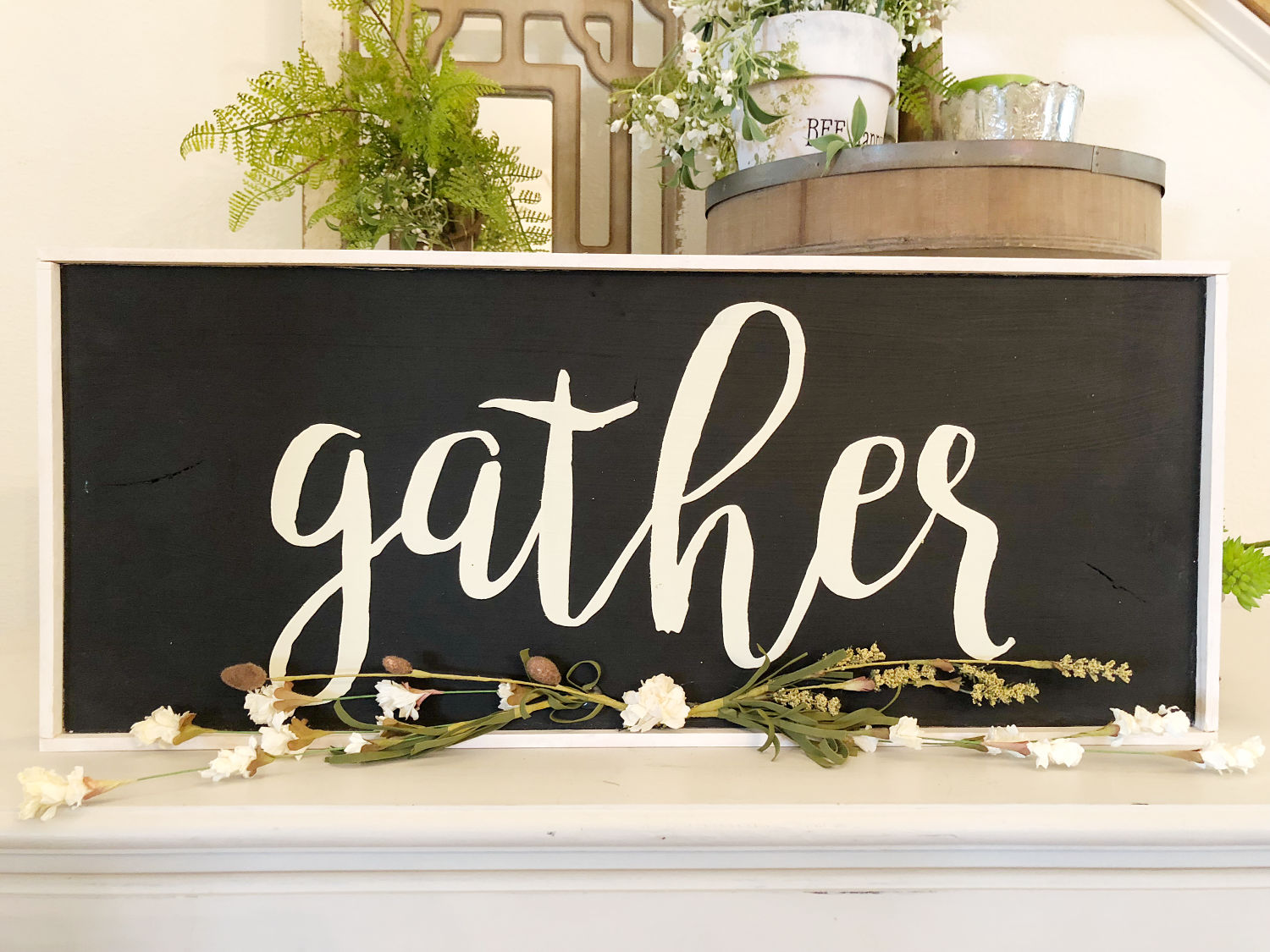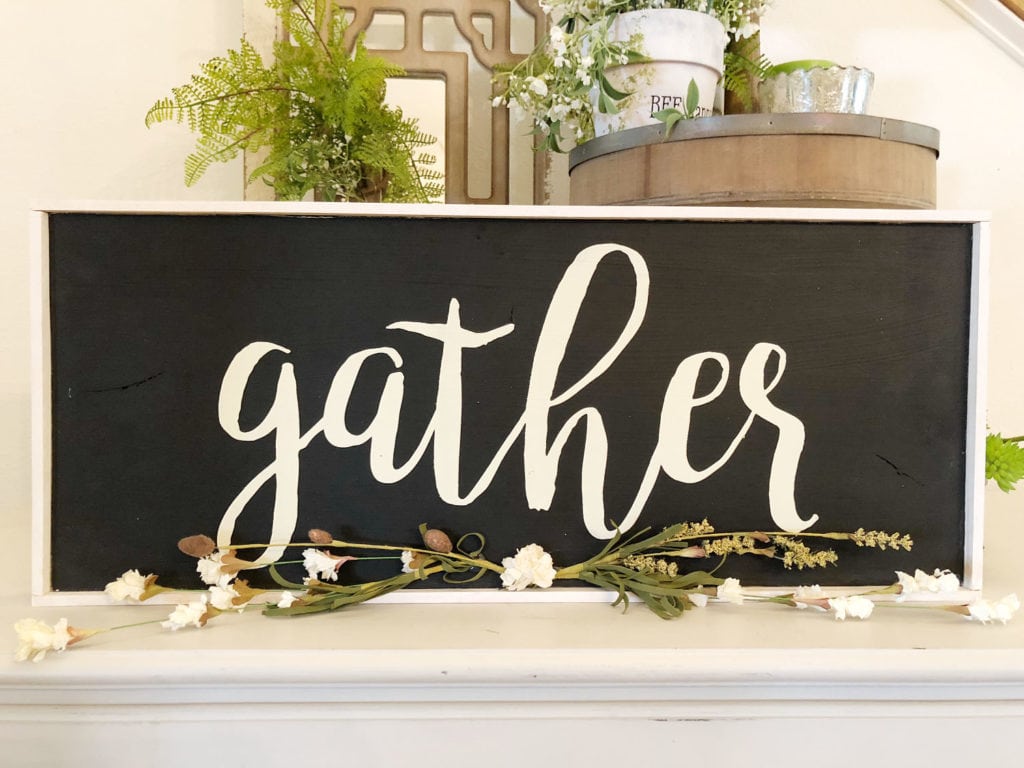 This  DIY sign idea is perfect when storage is an issue or if you're a minimalist. Day to day you can use the side that says Gather, in any room for any season. When the Christmas holiday rolls around, just flip it: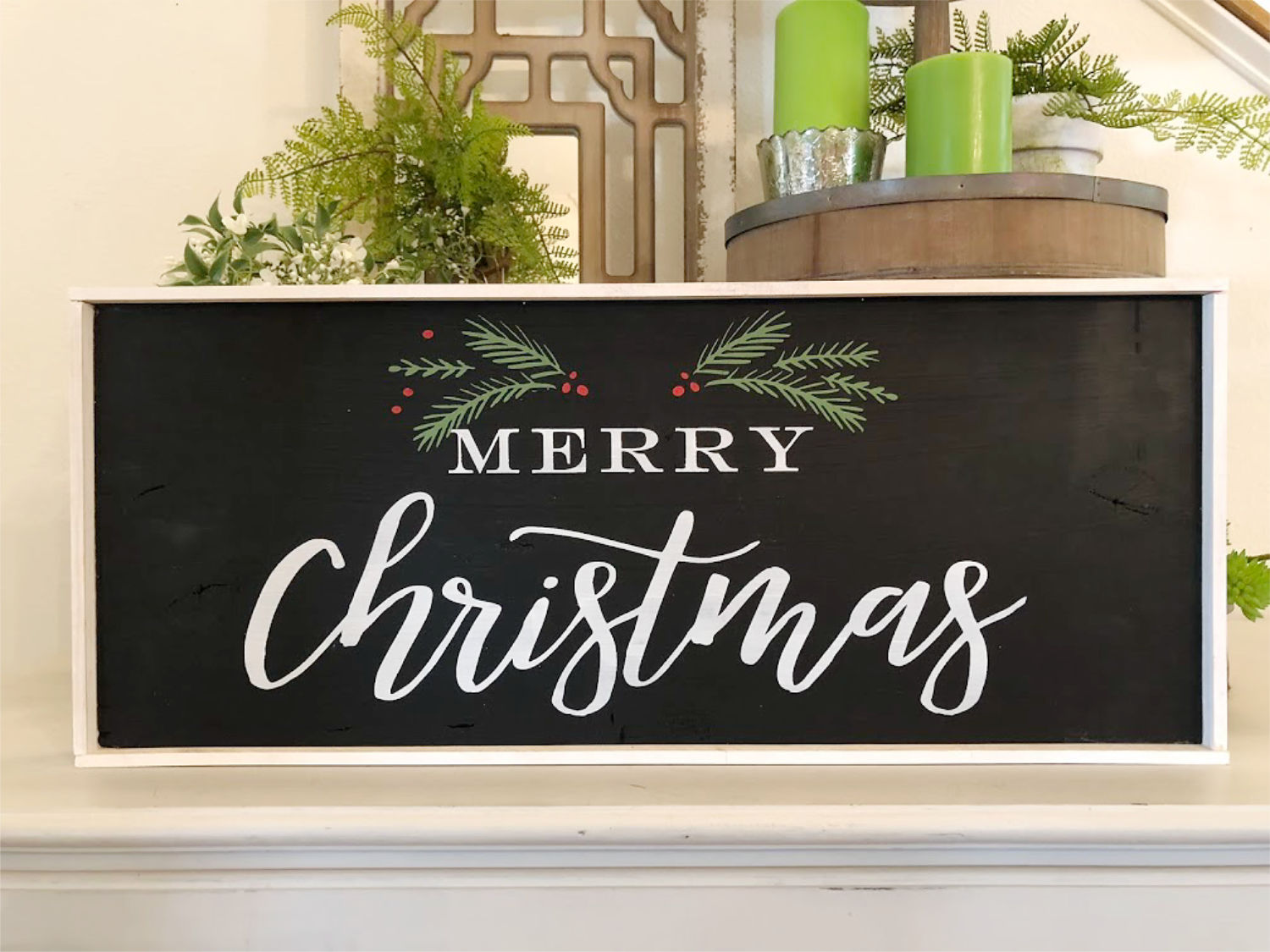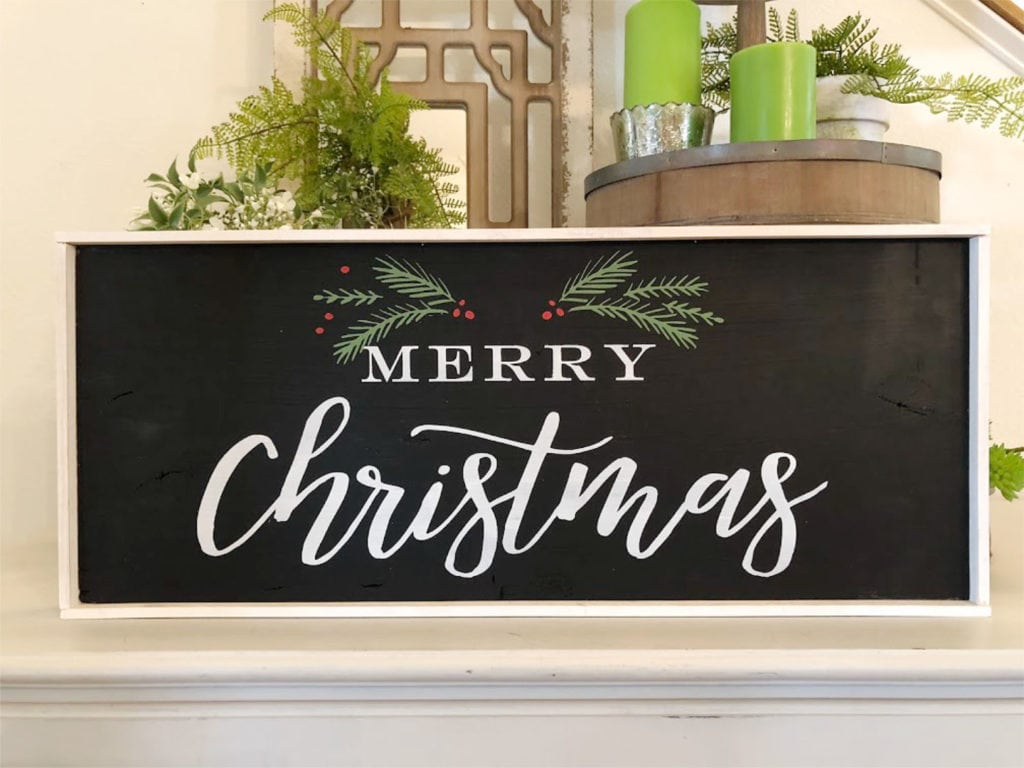 What you Need to DIY a Double Sided Sign
1″ x 10″ or 1″ x 12″ Common Board – you can use scrap wood
lattice strip – for trim
Saw – I used my table saw.
Tape Measure
Pencil
Wood Glue
Nail/Staple Gun
Paint or Stain
Decide what size sign you want, mine is 20″. Using tape measure and pencil mark your 1″ board. Cut the board on your mark. You can use a table saw or miter saw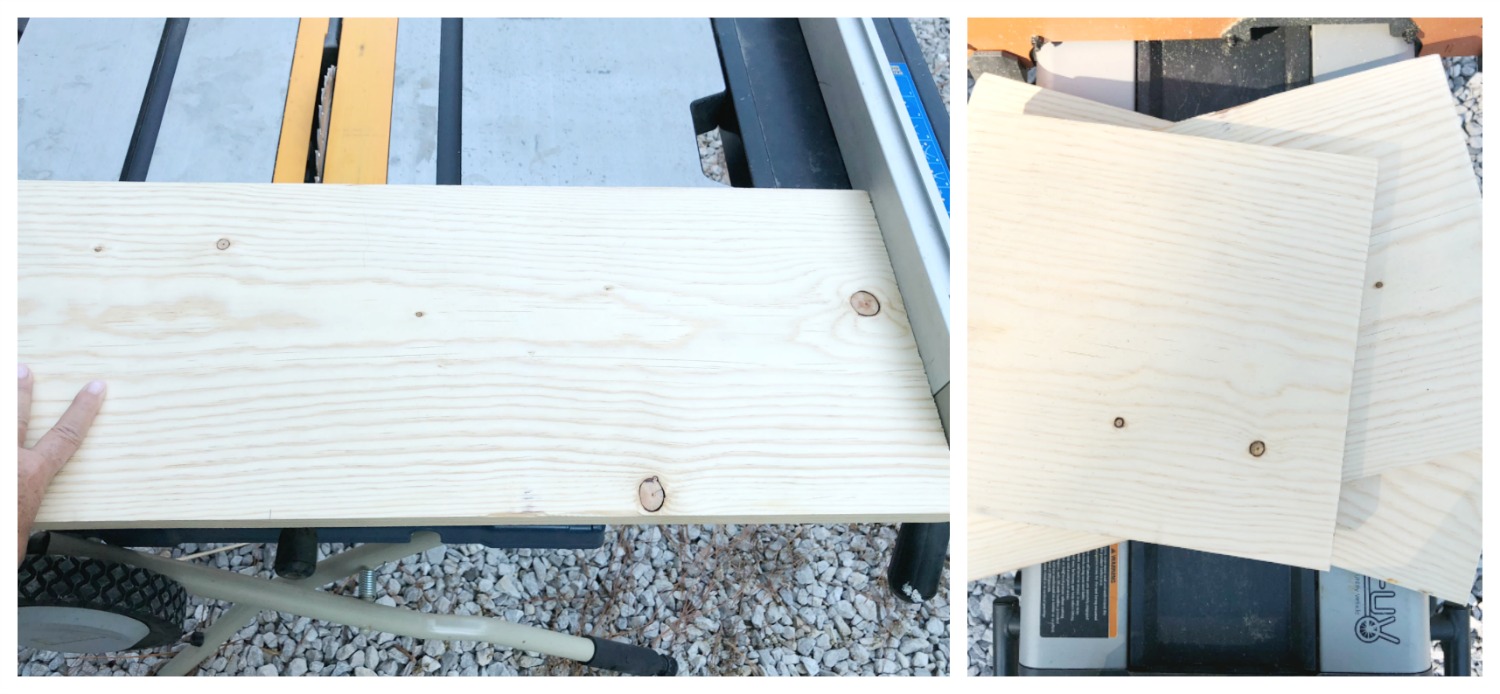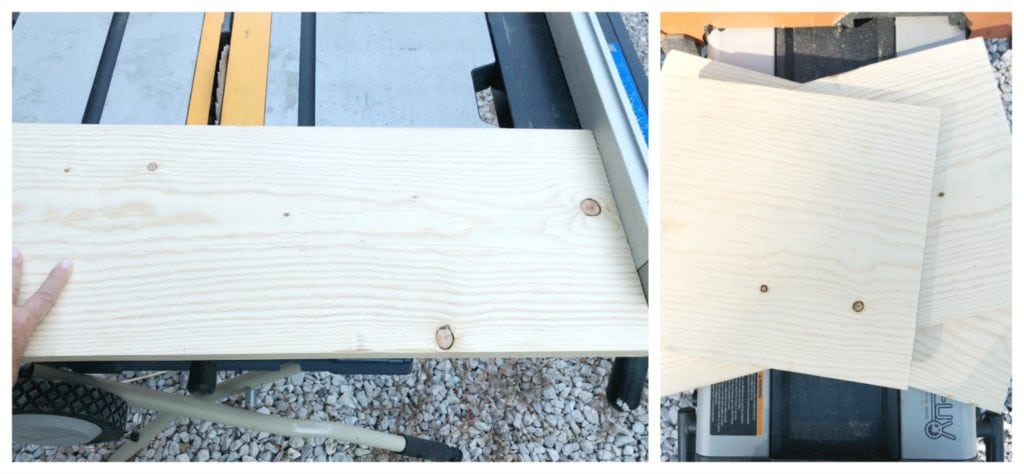 Cut the lattice strips. I used the lattice strips to trim out the common board. I measured the ends first and attached them, now measure the length, which includes the end pieces. To attach the strips, I added wood glue to the strip before nailing. Stack a  1/2″ board as shown in step four in the photo below to gage the alignment of the trim. (See photo below)
Paint or stain the board. I used chalk board paint for mine. The lattice strips were primed, I just let them white.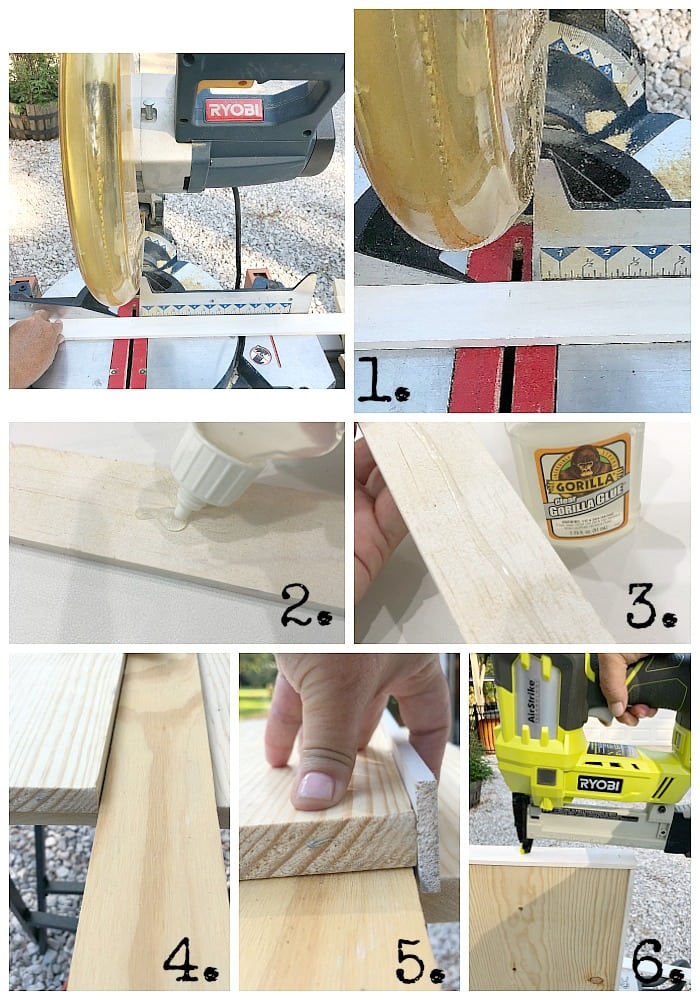 How To Add Graphics to a Two Sided Sign
You will need the following:
Apply the transfer to the area on the sign. Use a squeegee and chalk paste to create the design.
I did a live video showing the Gather application, see how easy it is:
Now  you can make your own reversible farmhouse sign that can take up residence in any room. Use any color of paint or phrase that fits your style.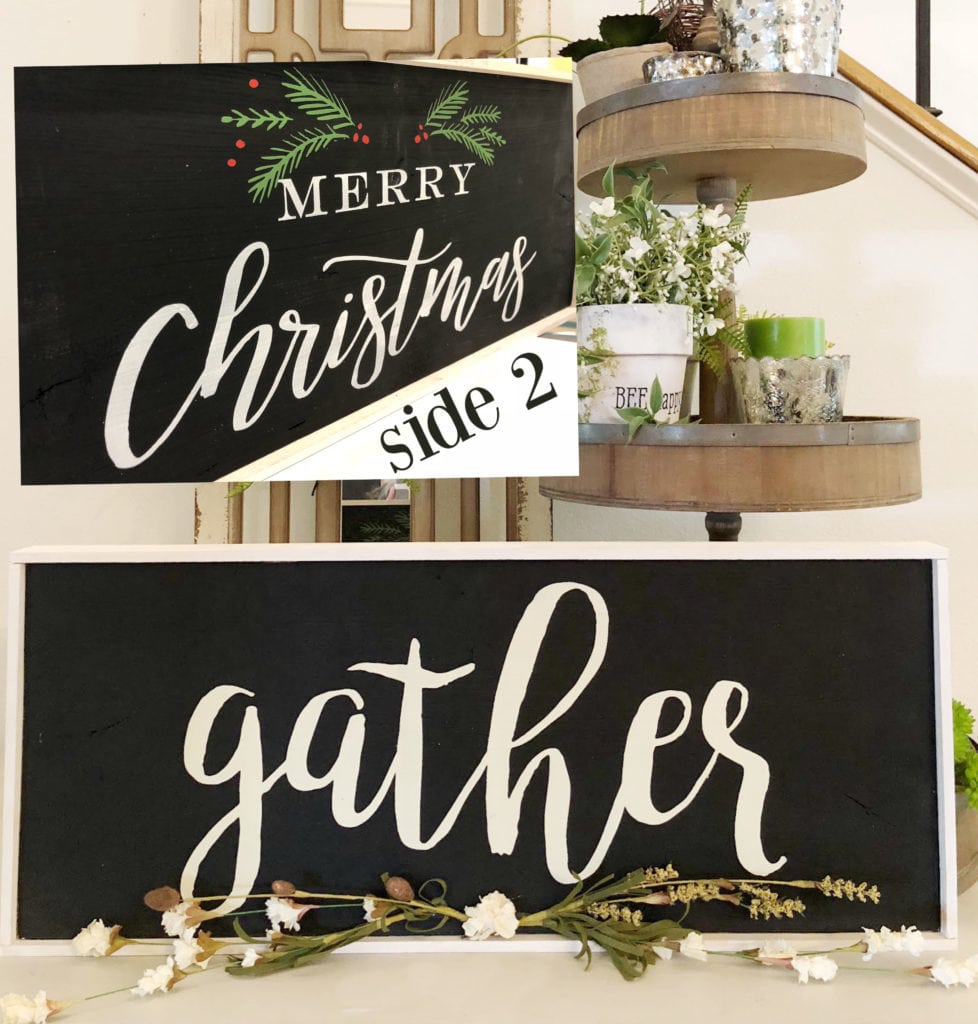 Click on the links below to see these awesome signs: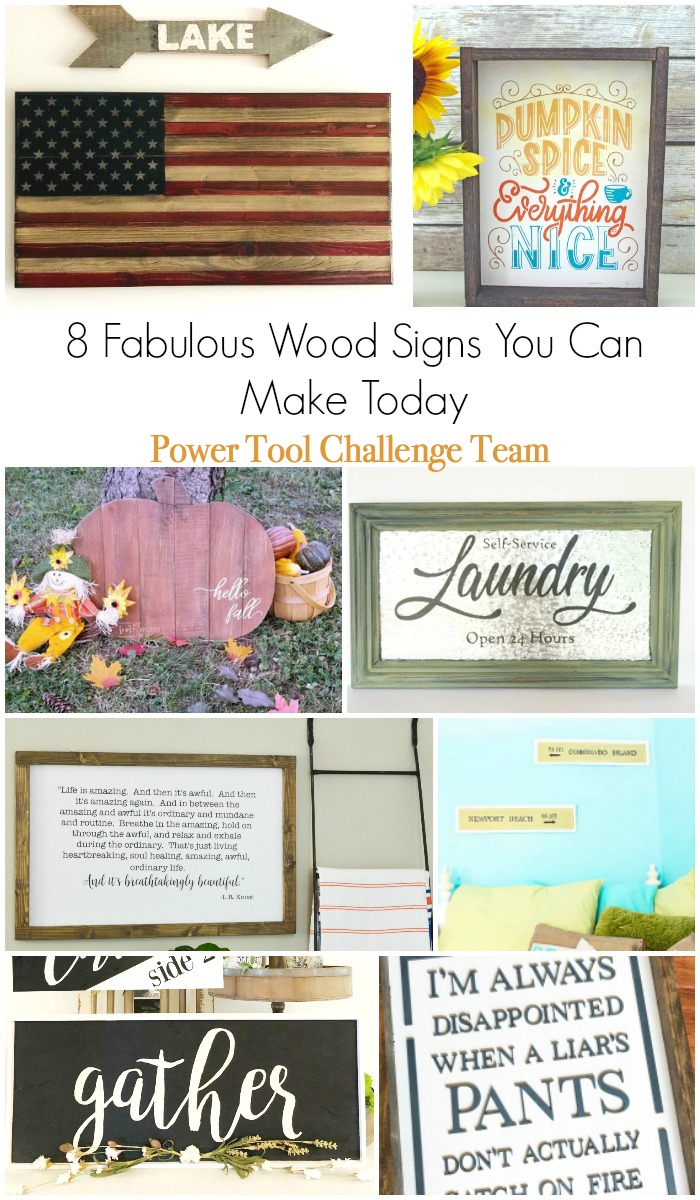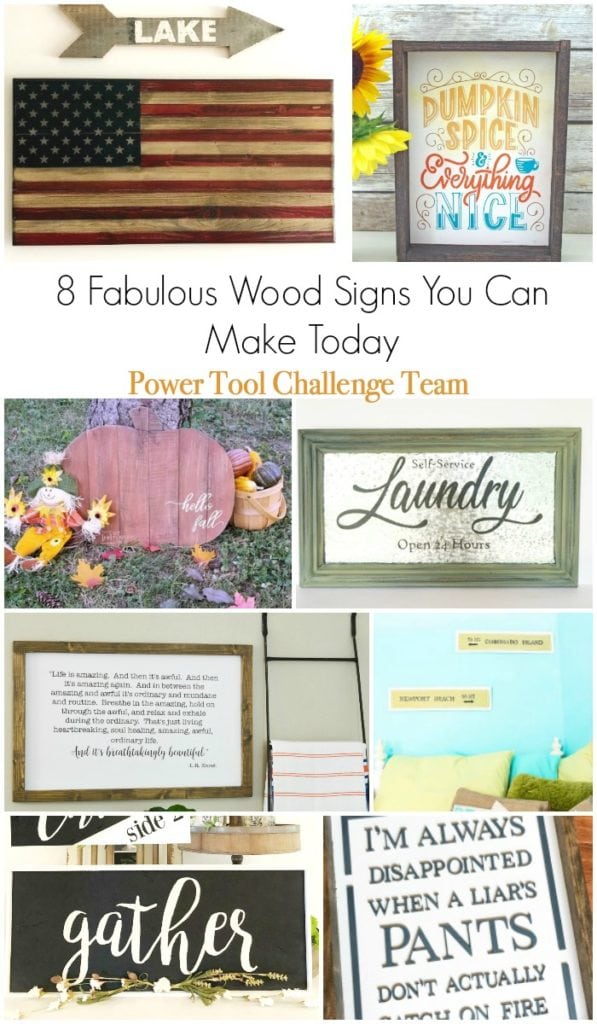 Virginia Sweet Pea – How to Make a Pallet Wood Arrow Sign
Create and Babble – How to Make Double Sided Framed Wood Sign
My Repurposed Life – Hello Fall Rustic Pumpkin Sign
Designed Decor – Framed Laundry Room Sign
H2OBungalow – Large Modern Wall Decor Sign Tutorial
Domestically Speaking – Beach Signs
Refresh Restyle – How to Make a Two Sided Sign
The DIY Village – DIY Raised Wood Lettered Sign
If you like it PIN IT, Share It! Thanks!!