I've had so many questions about my kitchen backsplash, today I'm sharing how to paint brick.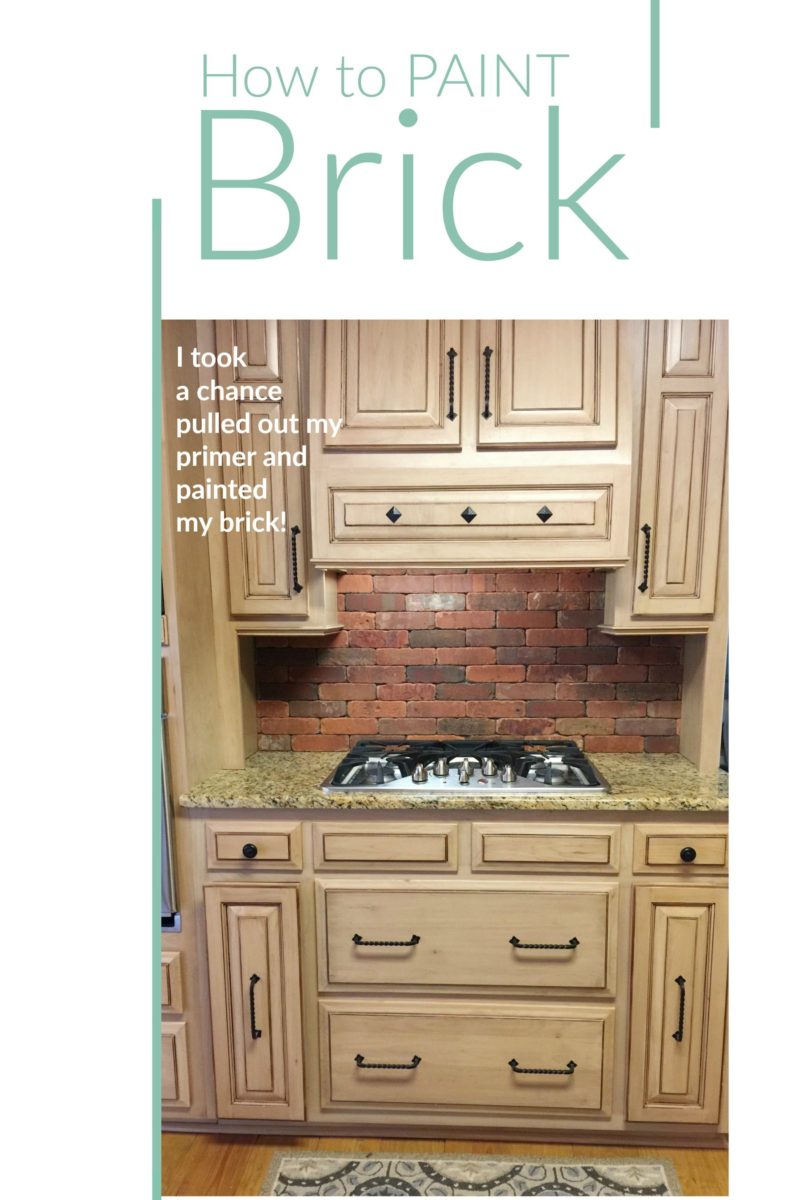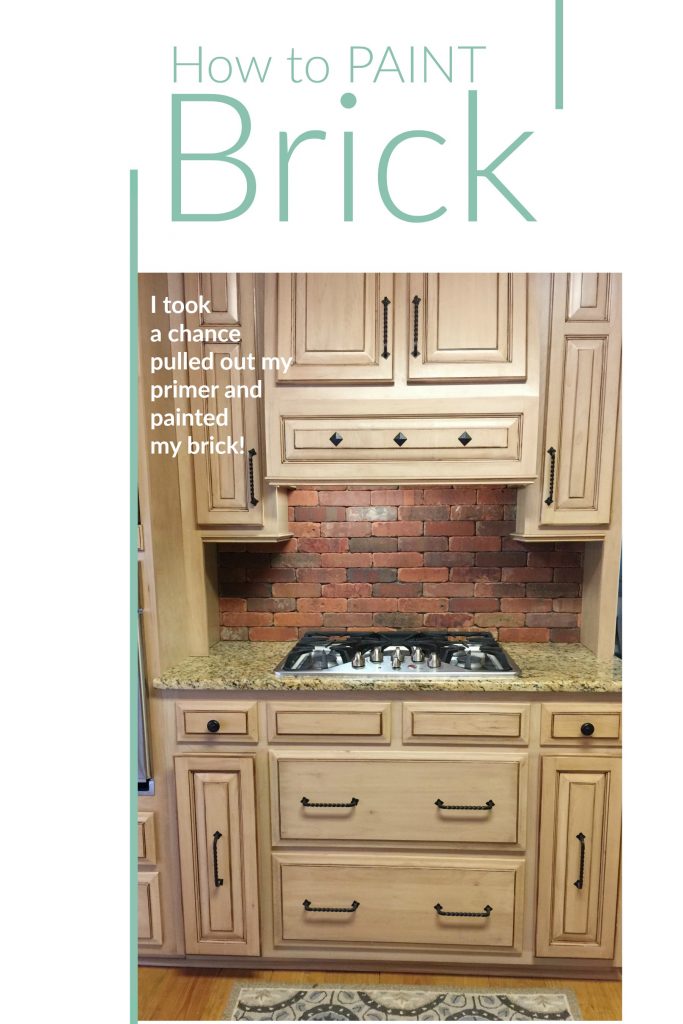 When we bought the Alabama Farmhouse, I knew there were several things cosmetically that I wanted to change about the house, in addition to taking out several walls. I'm sure you guessed paint the cabinets and change the backsplash. haha – you know me!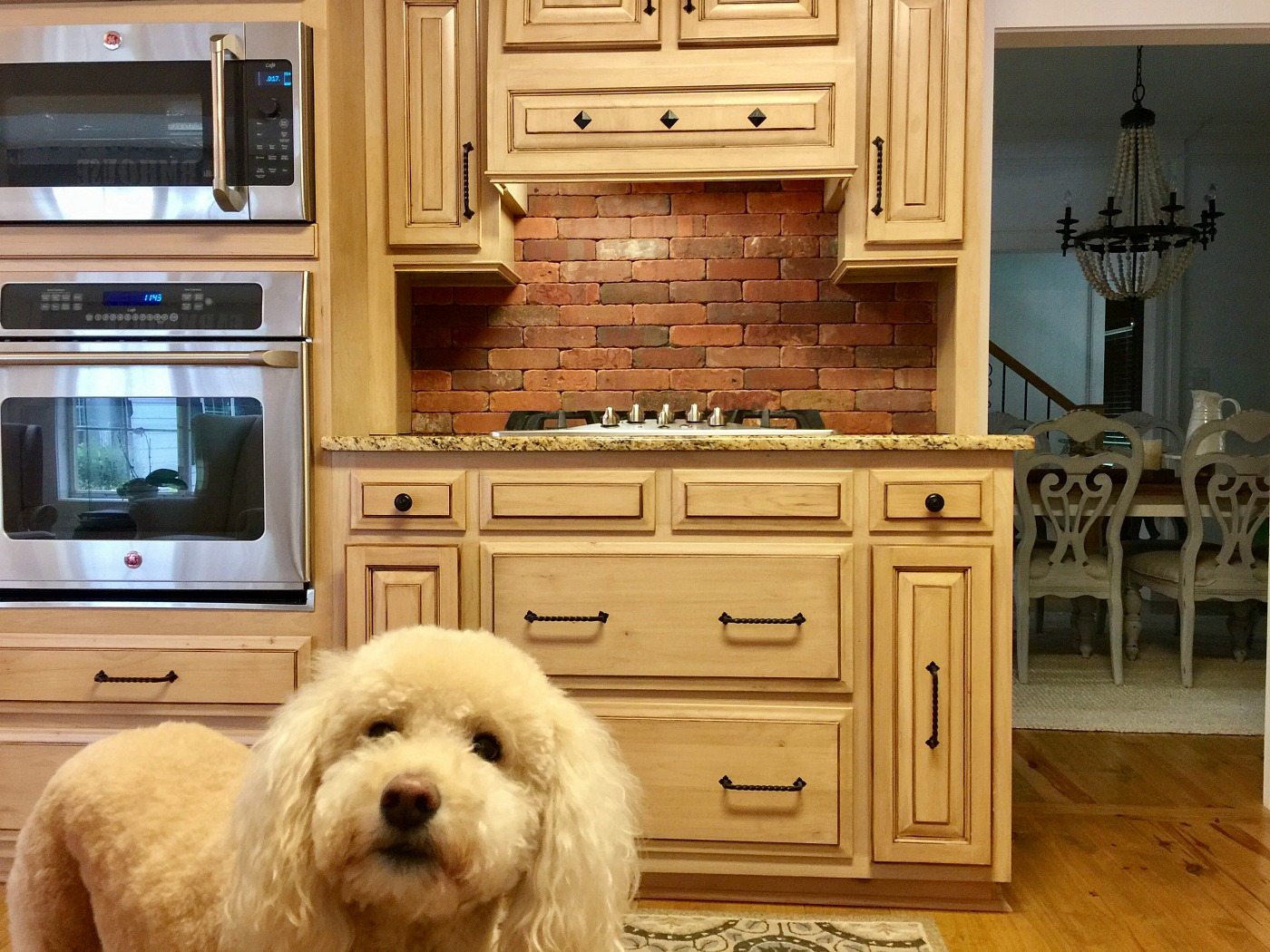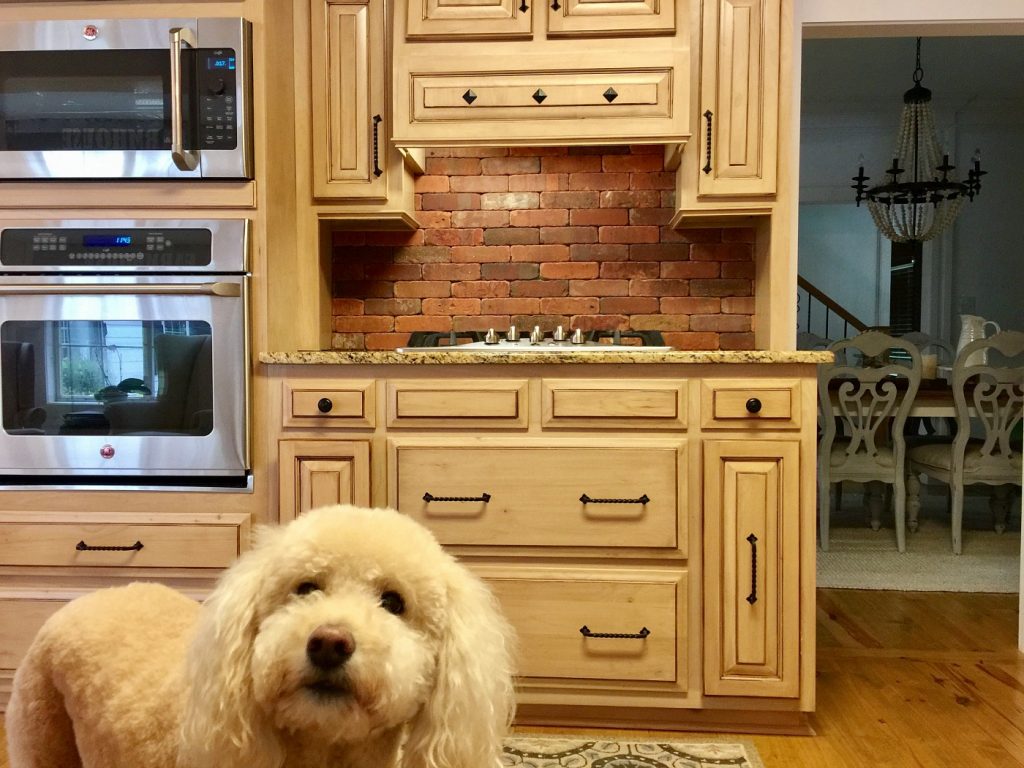 We had just finished with the farmhouse guest cottage which included me painting the cabinets. It became very difficult to go in the cottage with it's light and bright kitchen, it made me sad to come back in to my dark kitchen ;). It took me a week to paint the cabinets in the cottage and to honest, I was sick of painting cabinets. I snooped around the area and found Chic Restoration, a talented designer named Jennifer and I hired her to paint my cabinets. While I was waiting for her to get started, I decided to paint the brick backsplash. The tone of the brick was not working with anything in the kitchen.
How to Paint Brick…
Clean the brick and let it dry.
Remove electrical switch plate covers.
Using painters tape – tape off countertop and any area that you will not be painting.
Use a brush to apply a bonding primer. (I used Valspar stainblocking, bonding, primer, sealers.)
Allow primer to dry and apply paint of your choice. (I used Sherwin Williams Dover White in a satin finish)
Sand to distress brick if desired. I used my orbital sander.
Remover painters tape.
Clean up the dust from sanding/distressing the brick.
I used dawn detergent mixed with warm water to clean my brick, wipe down with clean water after cleaning with the soap solution. All to dry overnight.
My daughter and grandson's were here for summer vacation, so Jenni helped 🙂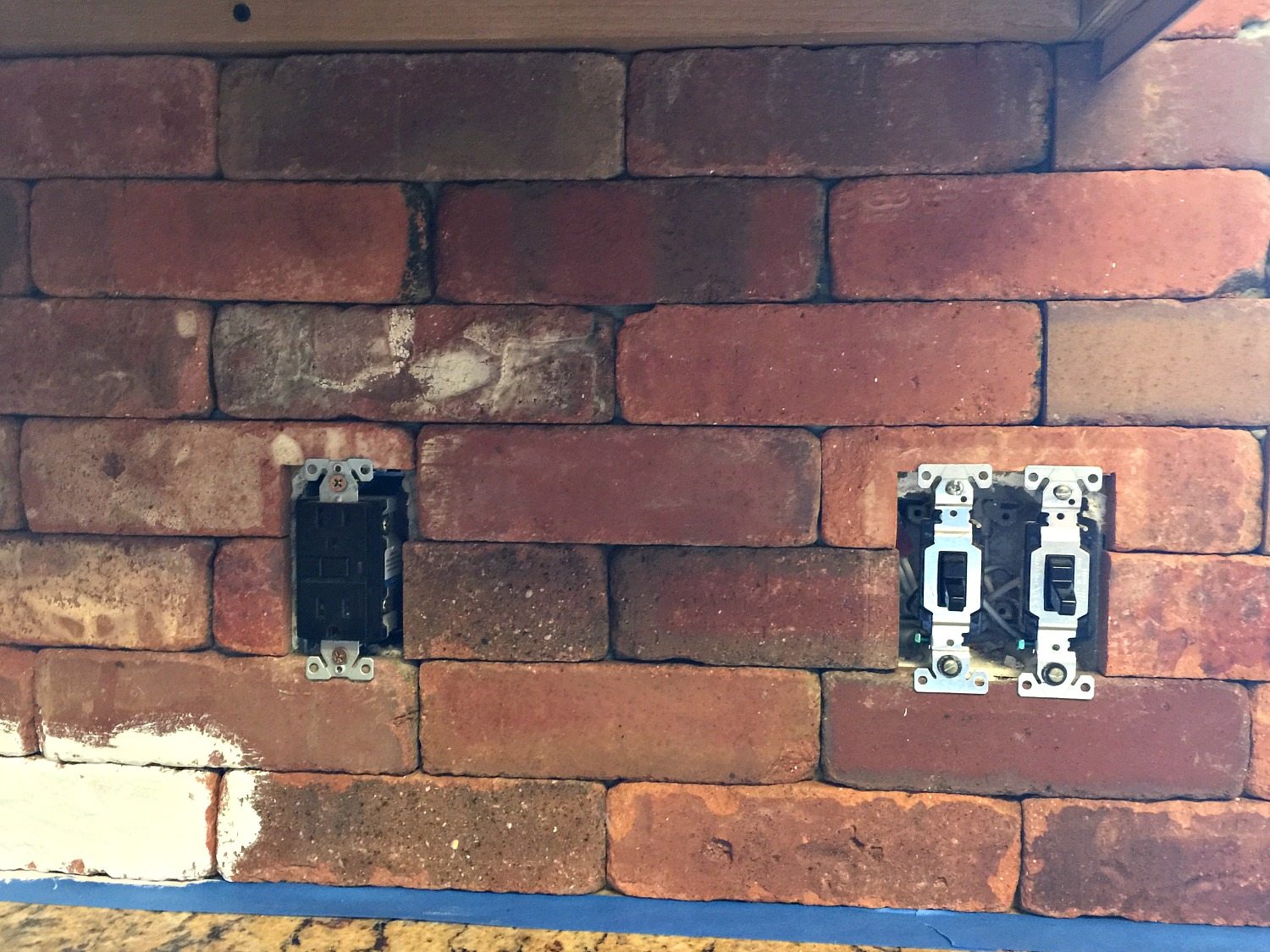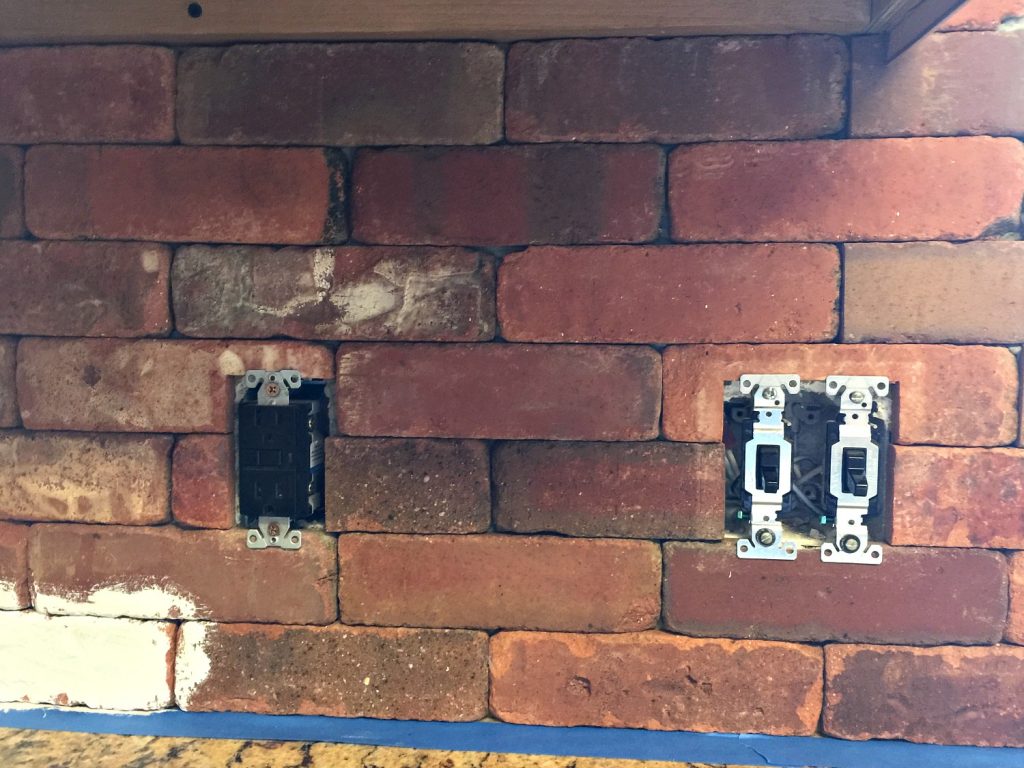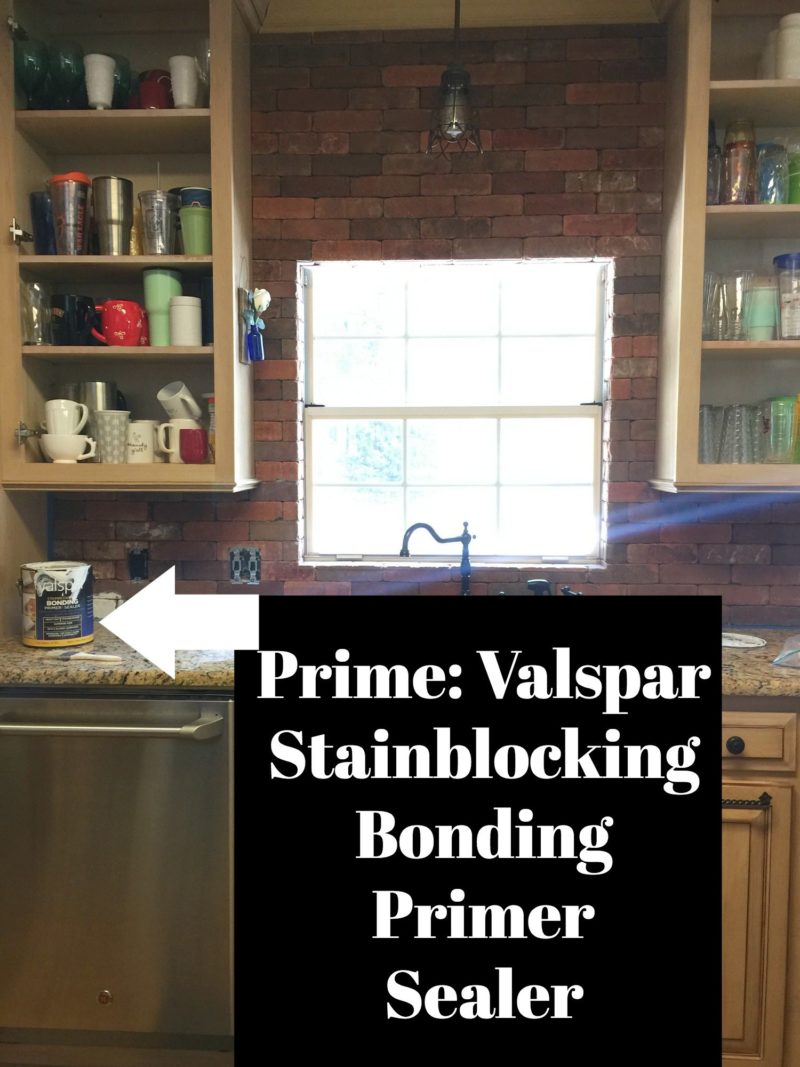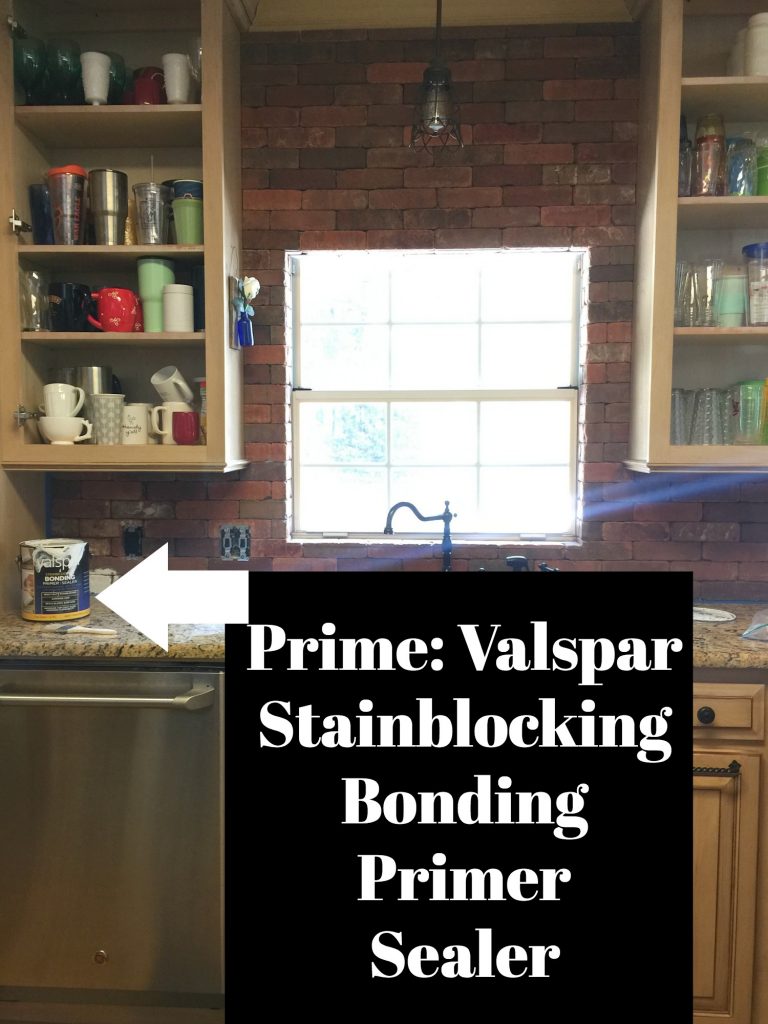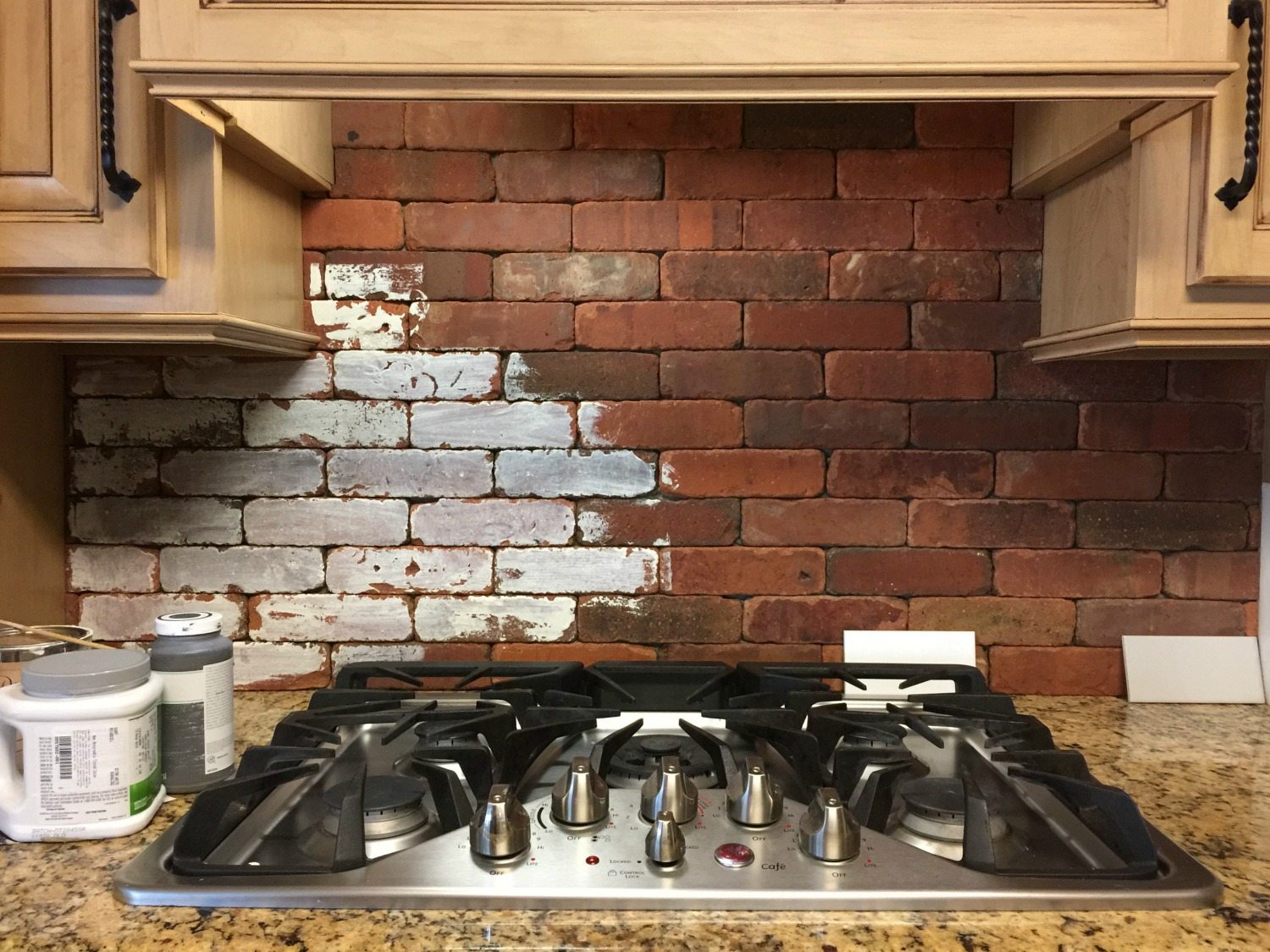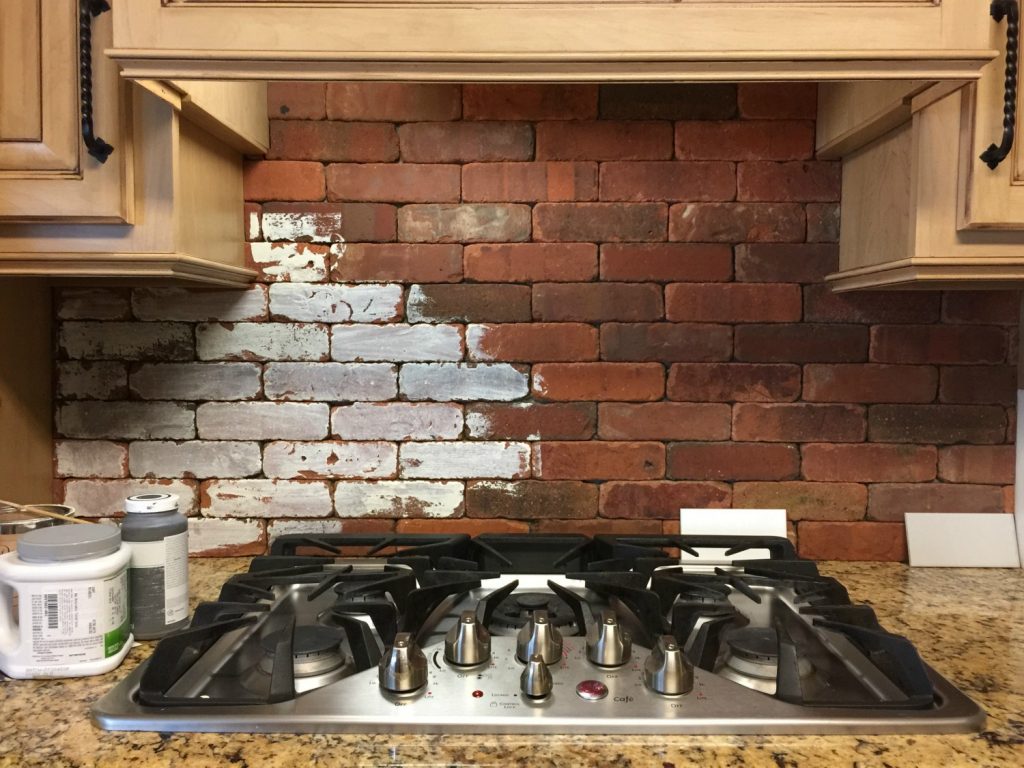 I tested the brick to see what I liked best. I tried washing the brick with color and painting it solid.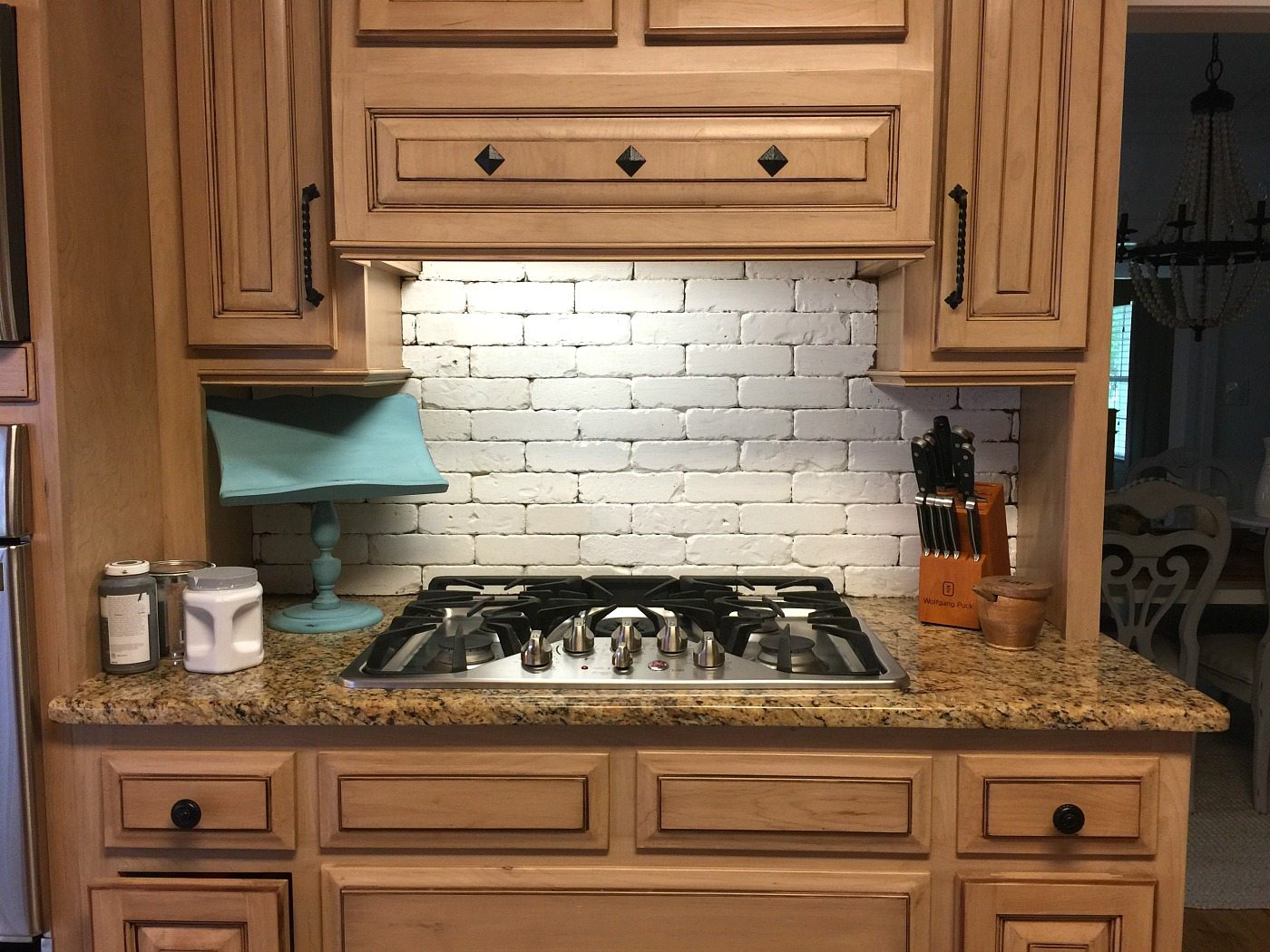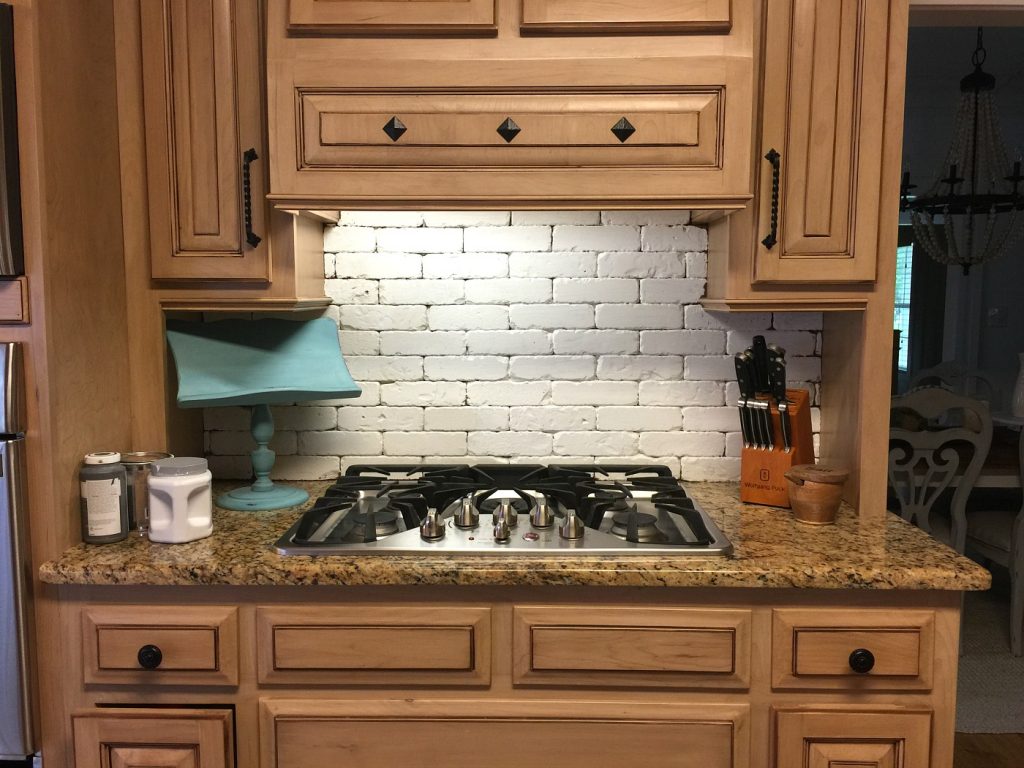 I didn't like the white wash or the solid, so I took my palm sander and sanded until I was happy with the appearance.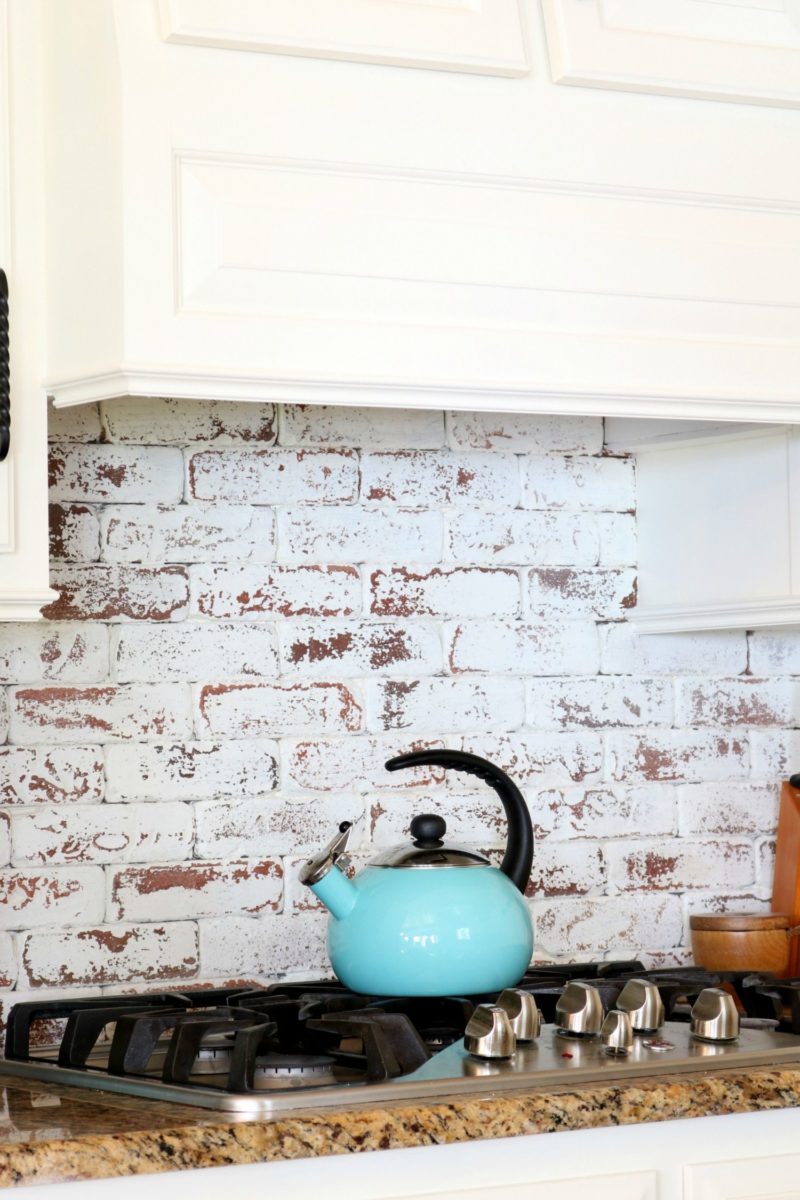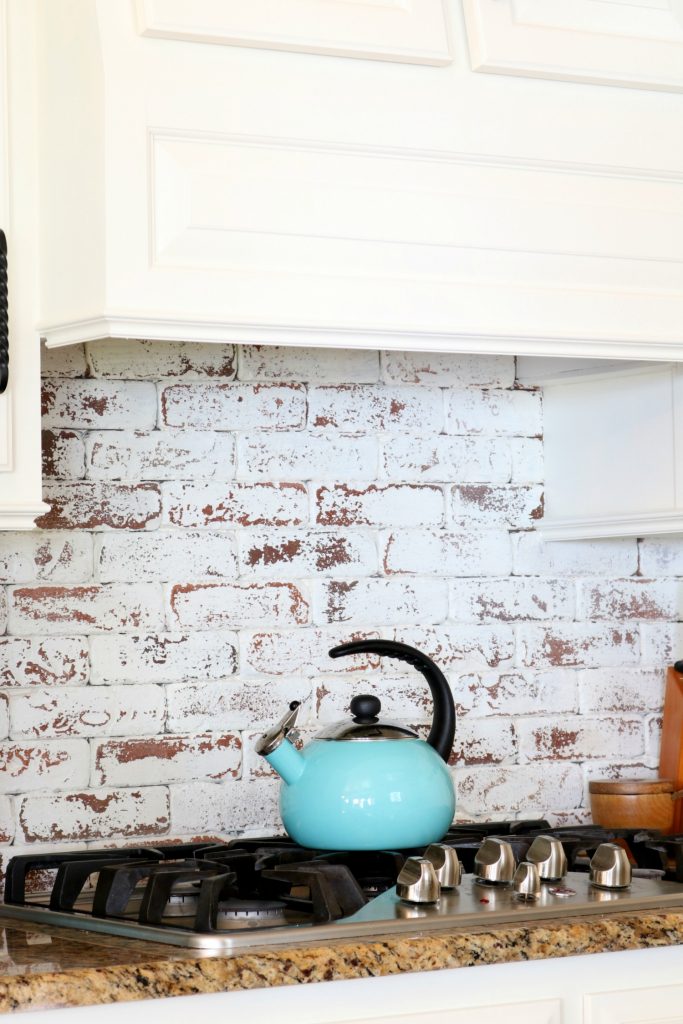 Painting the brick and cabinets Sherwin Williams Dover White really lightened up the kitchen.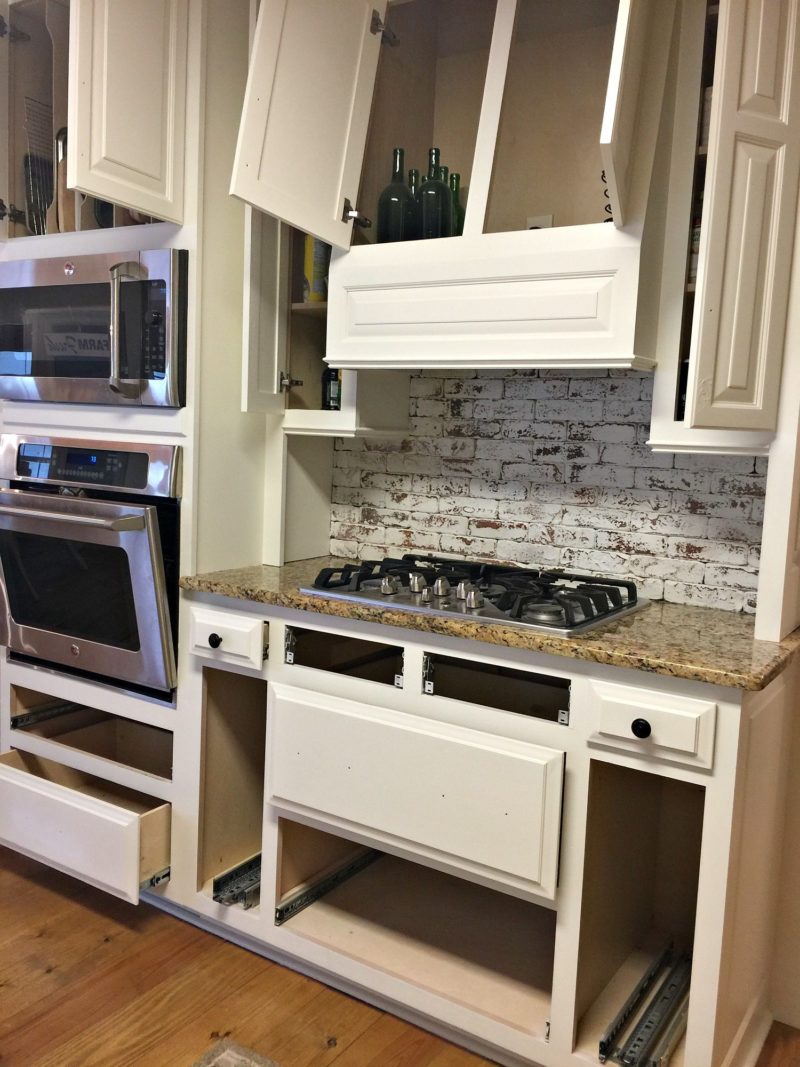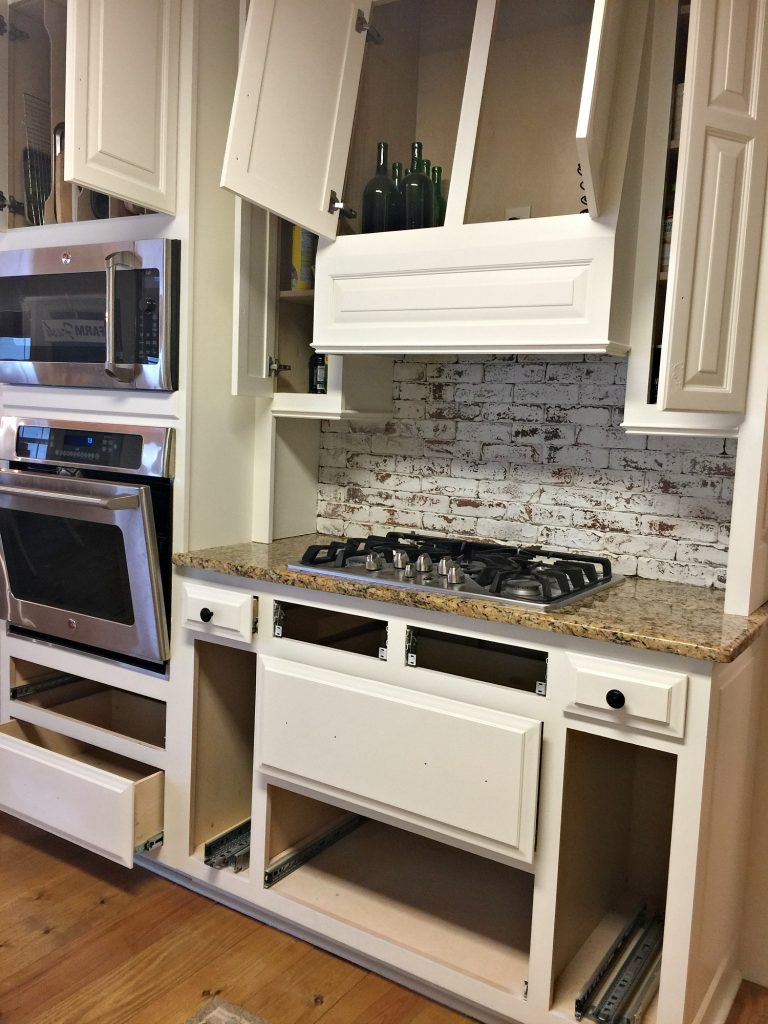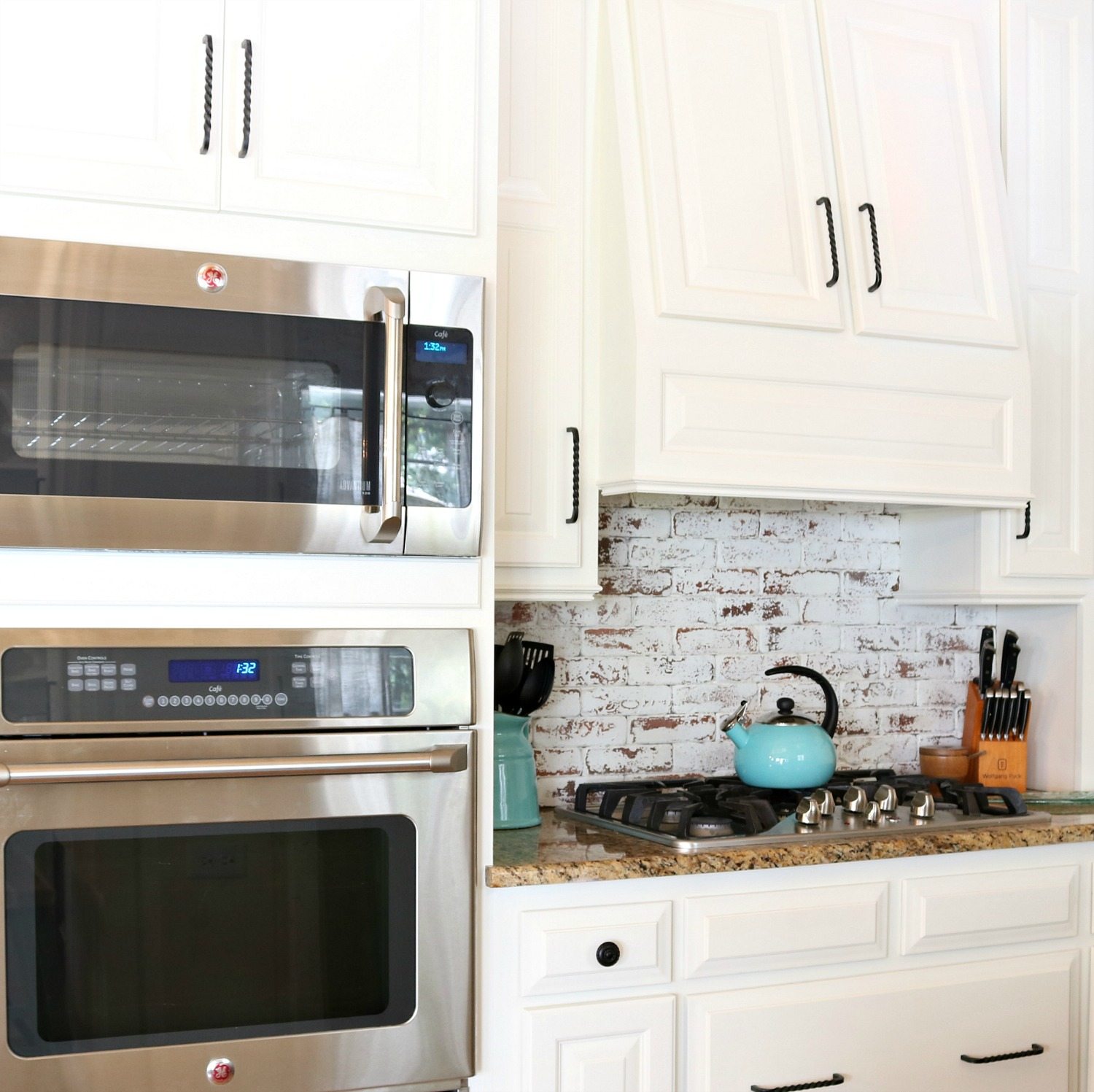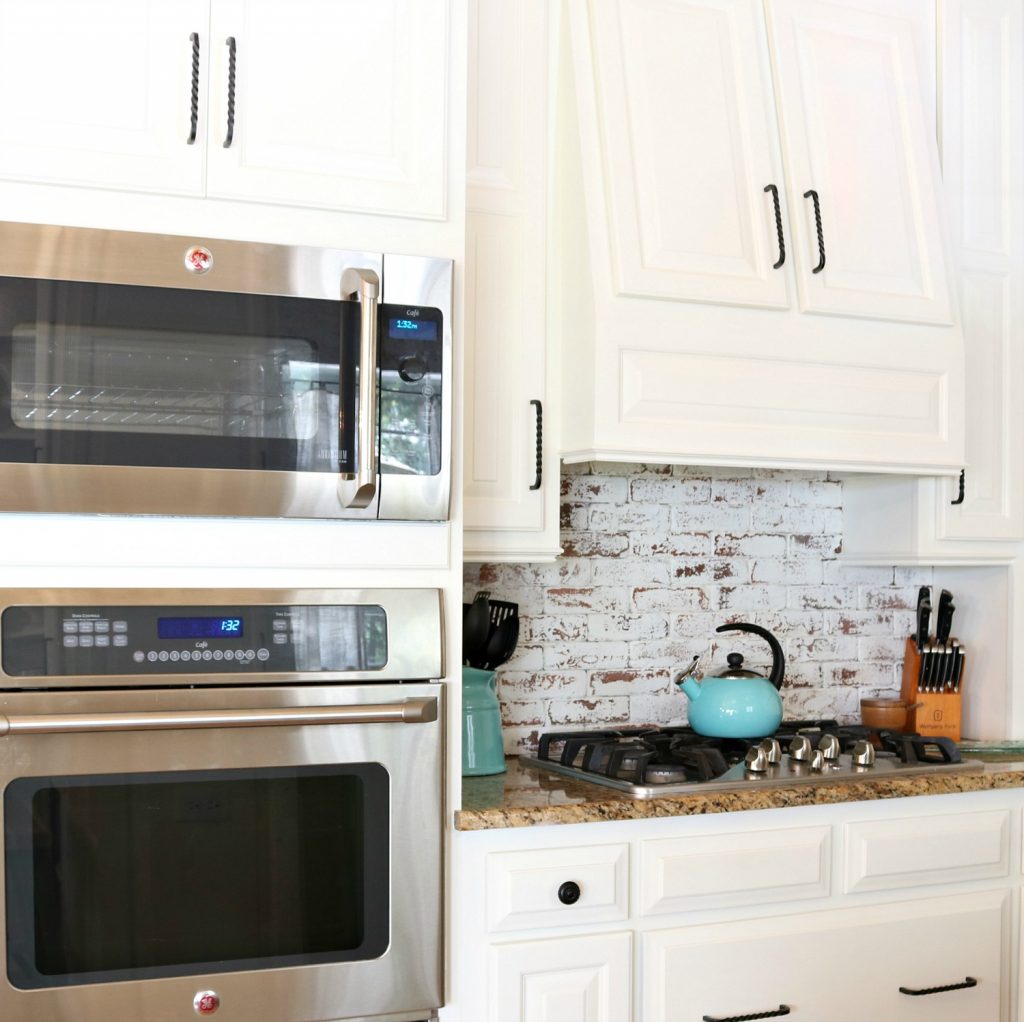 The countertop may be next, I'm still on the fence about them.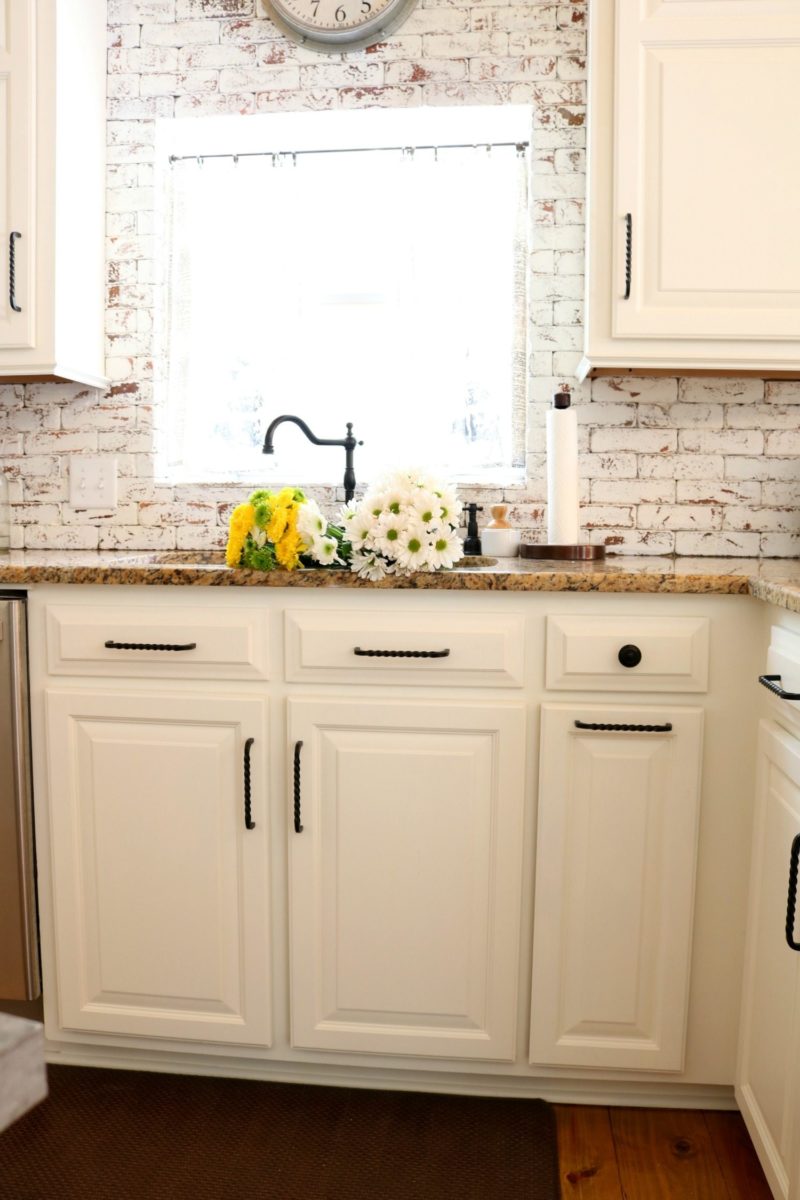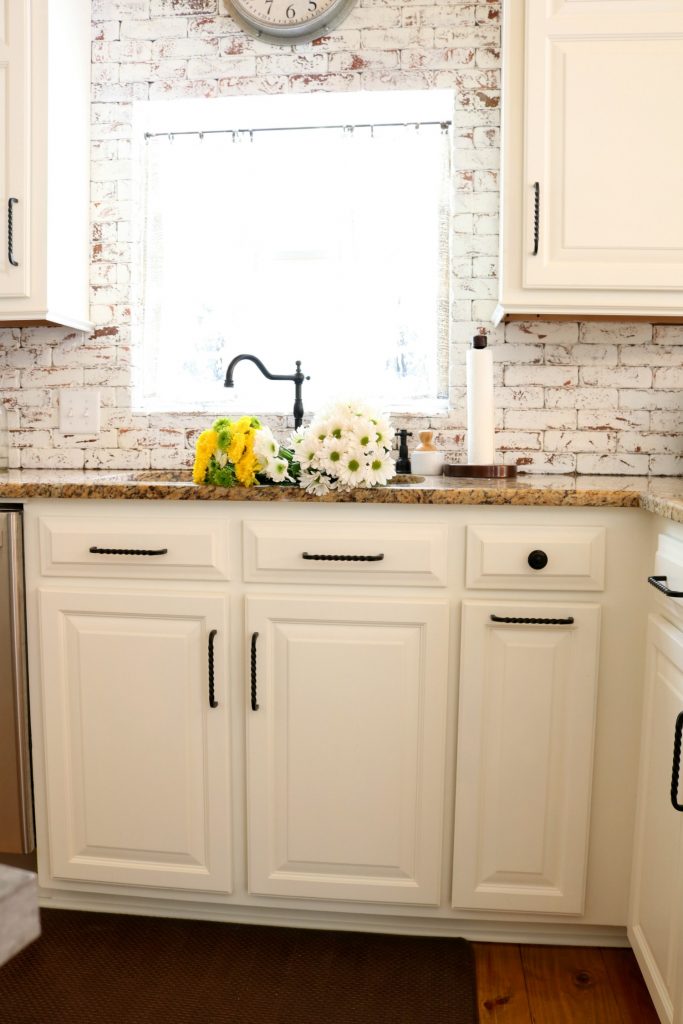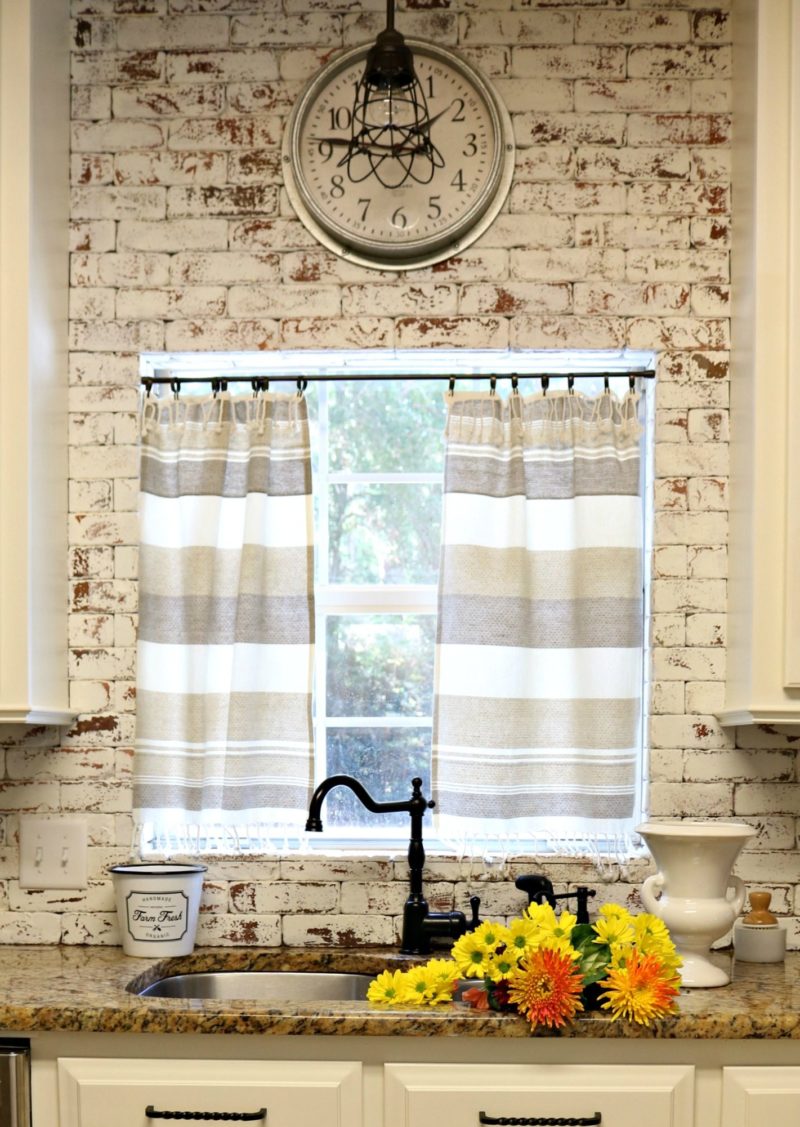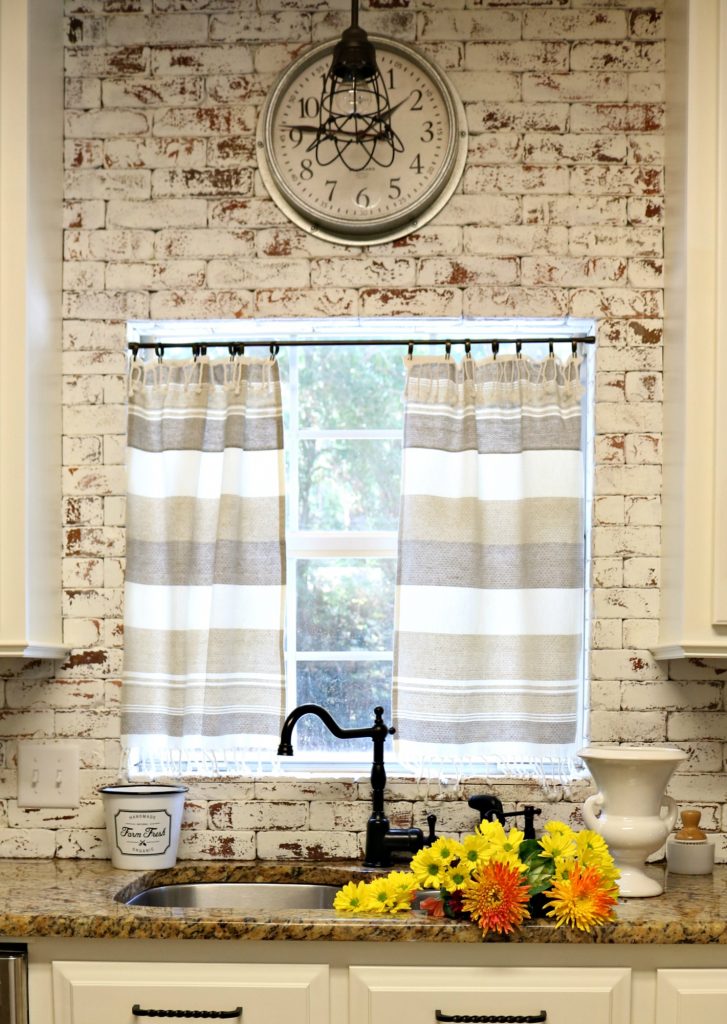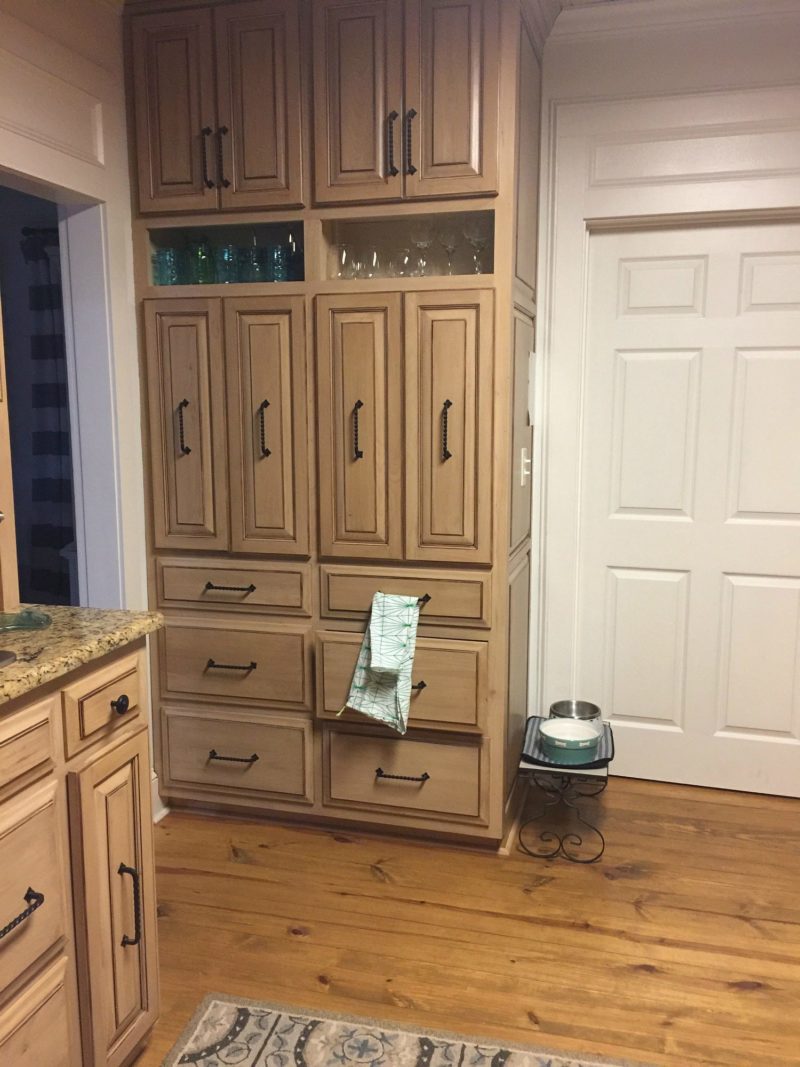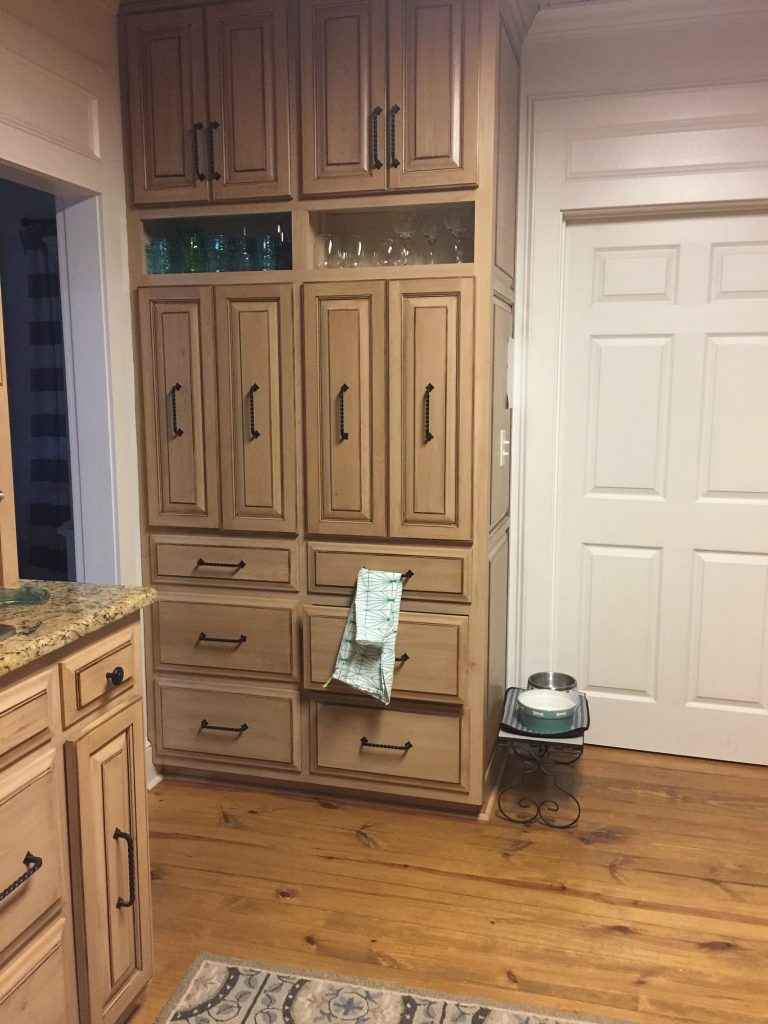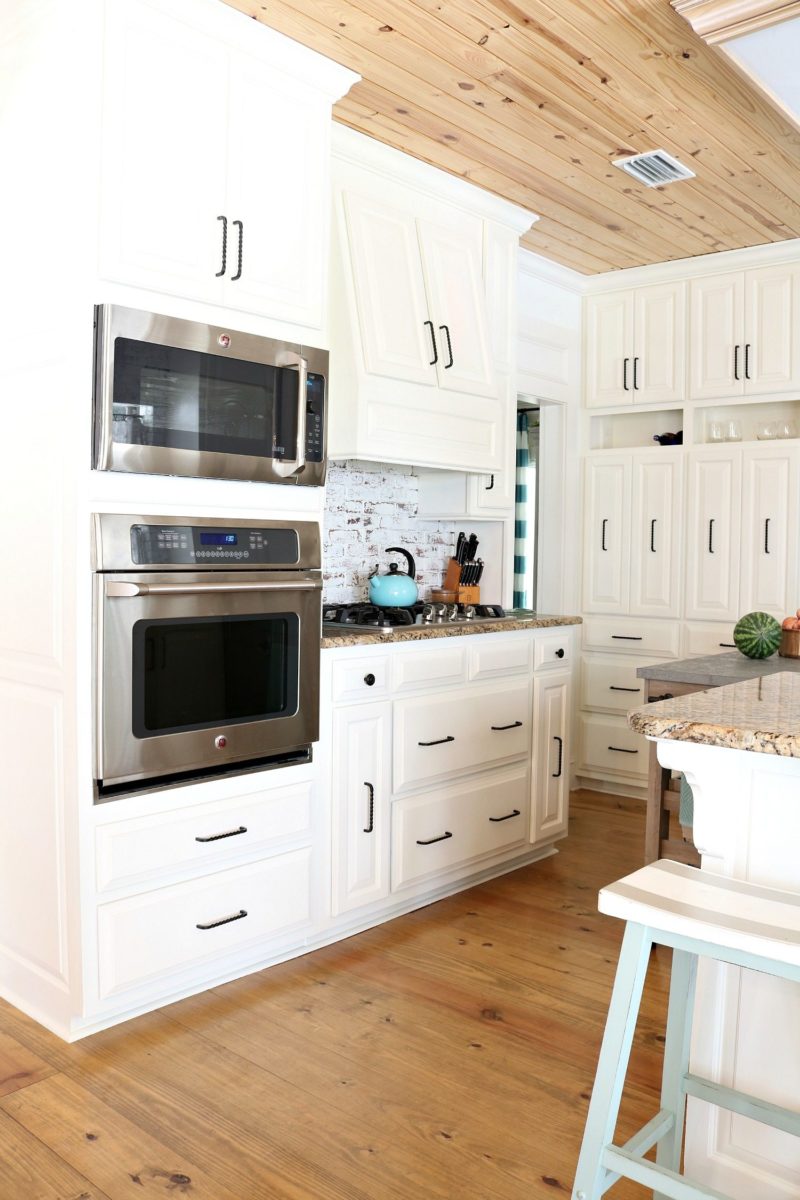 Light and bright is what I was going for! I'm one happy girl.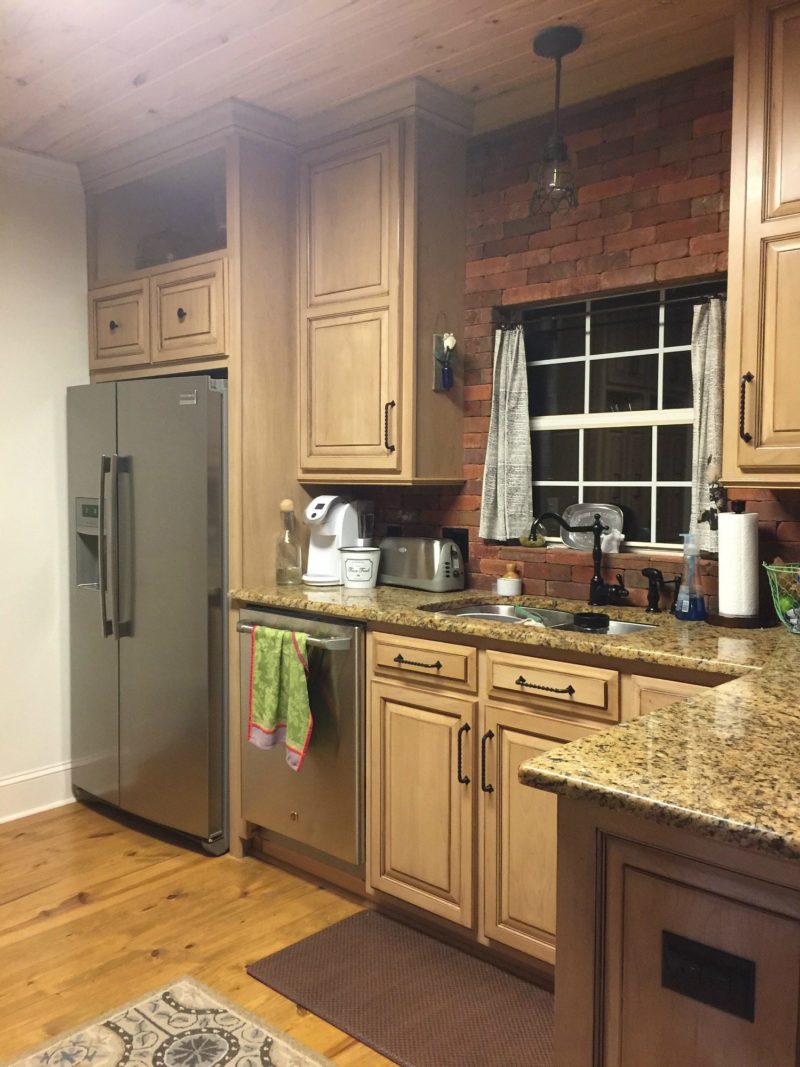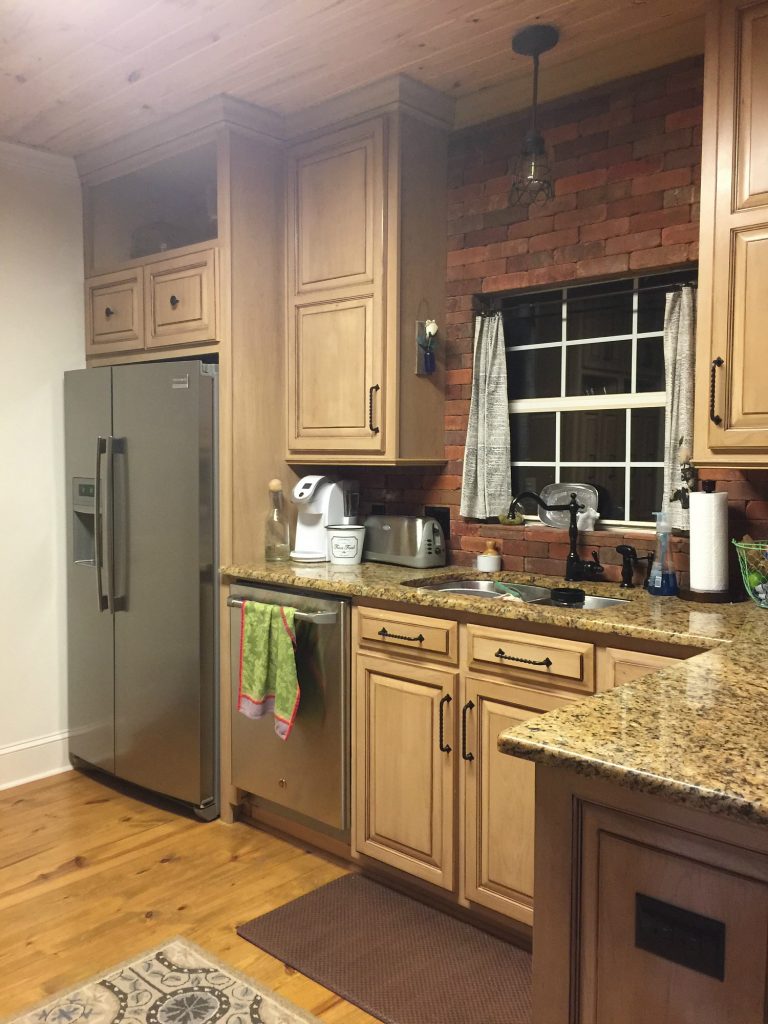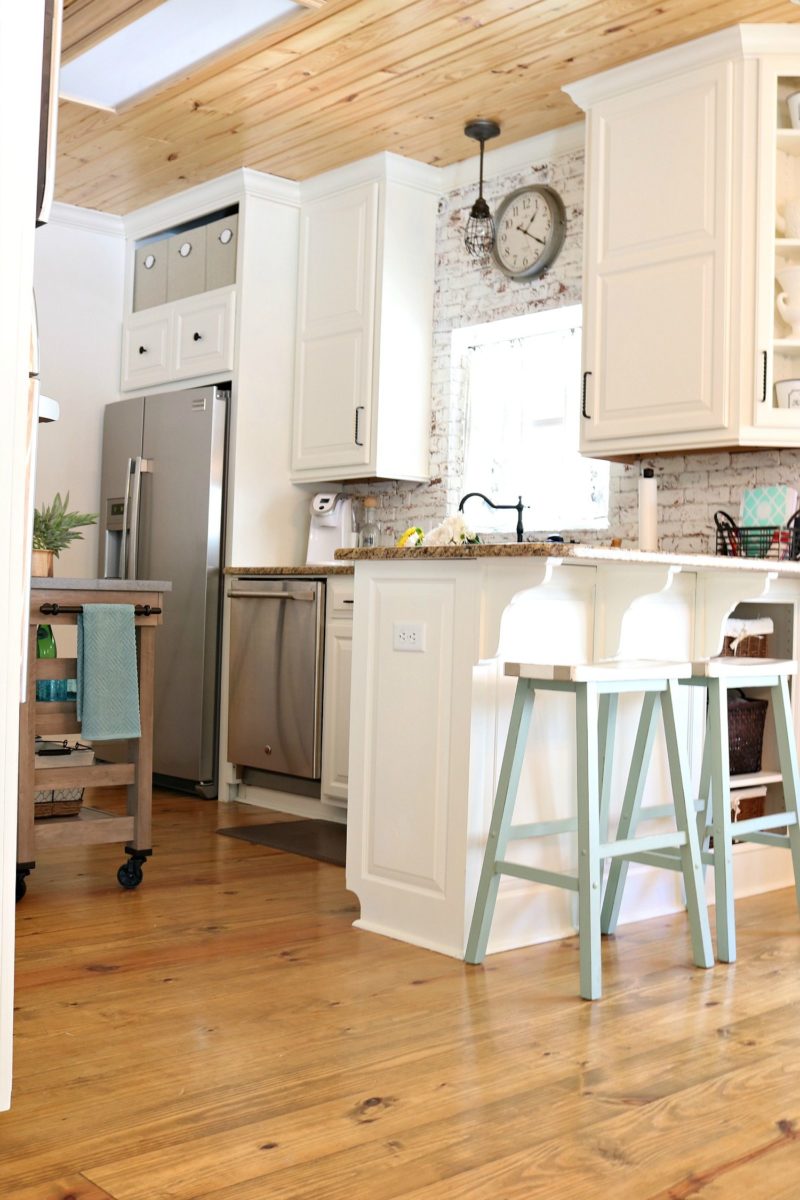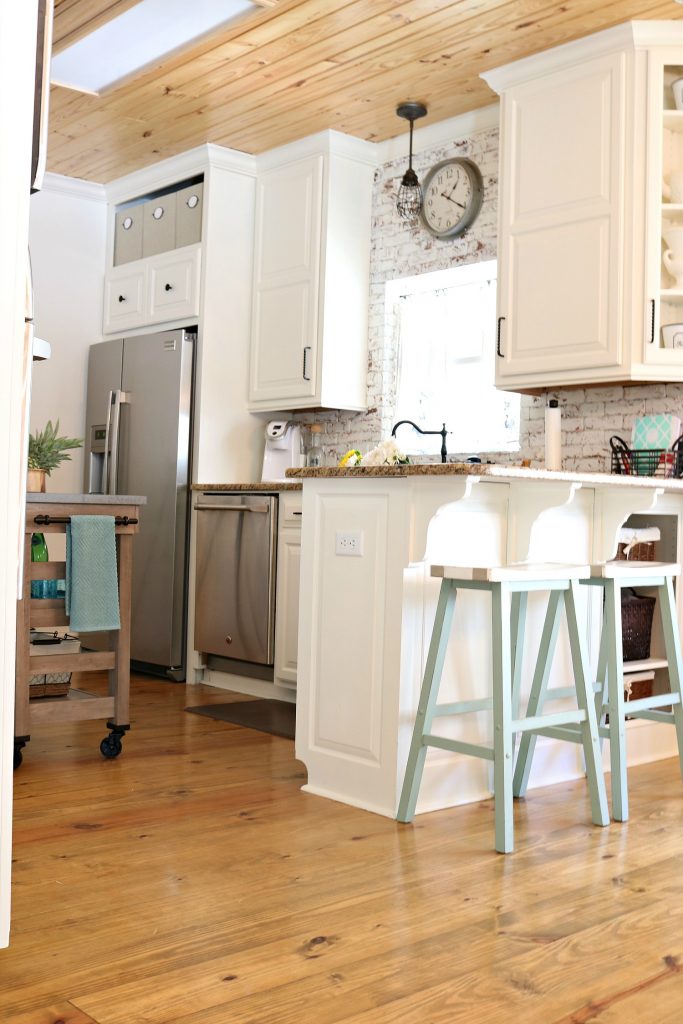 The ceiling and floor are the main attraction and they were just blending in before.
Please leave me a comment or email me if you have any questions about painting brick.