Make this hugs & kisses towel for Valentine's Day!
Jenni is back today with this cute idea, I really love the you do the dishes part 😉 Affiliate links to products used have been added.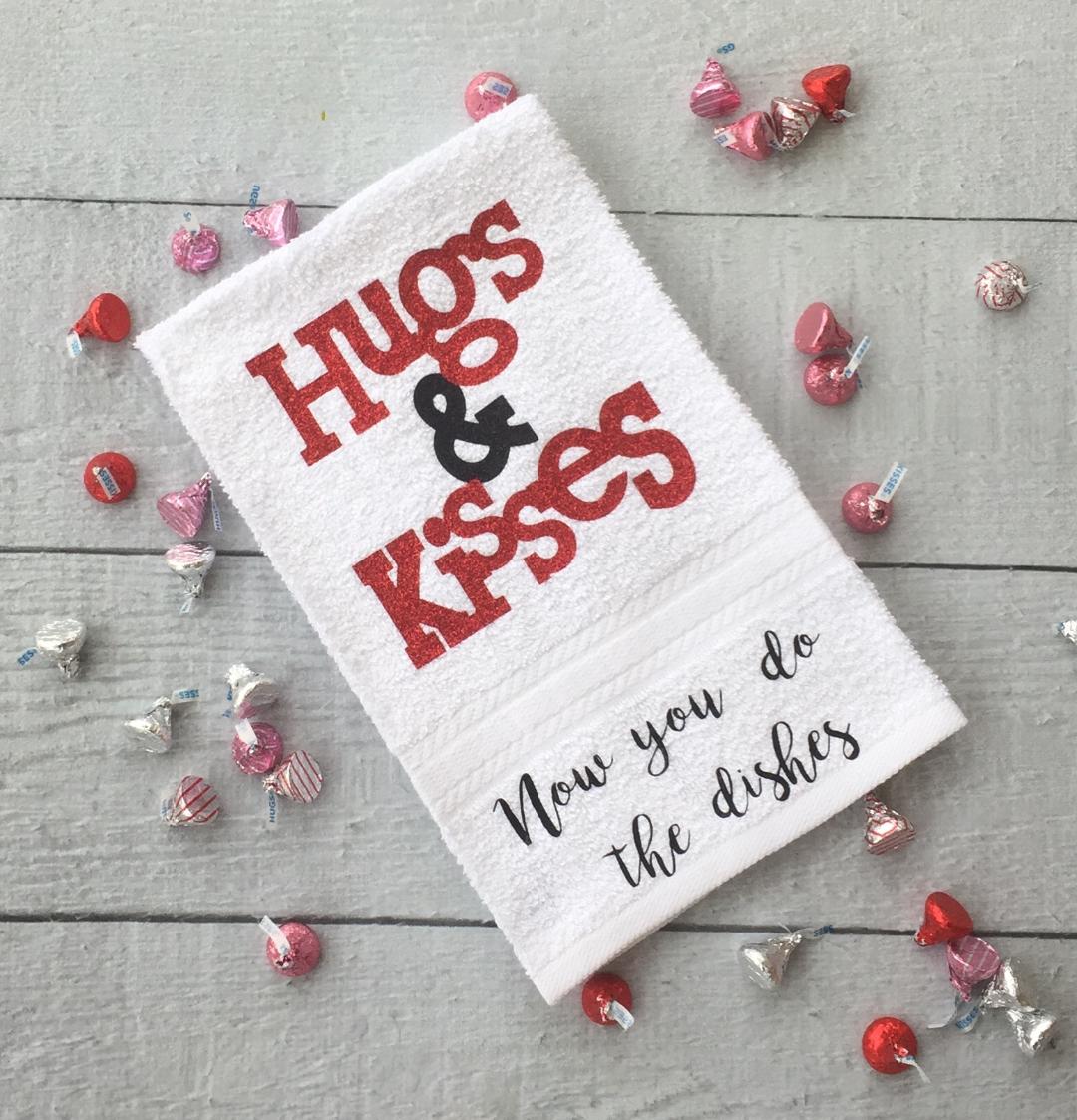 Who is ready for Valentine's Day?  Well, I'm getting there, and by getting there I mean I bought some chocolate today from the Valentine aisle at Wal Mart.  I've also been working on a few vinyl projects.  I hope you enjoy this Valentine Hand Towel…I really like the message…Hugs & Kisses Now You Do The Dishes…while I eat my chocolate!

Supplies:
I used my Cricut Explore Air 2, but any vinyl cutting machine can be used to cut your design. Since we are using heat transfer vinyl you will want to mirror your image so that the wording is legible when you heat press your design on.  After you have your design cut you will weed out the negative part of the vinyl…you will be left with the design you want to place on your hand towel.  Now that you have weeded the excess vinyl, you are ready to place your design on the hand towel…move it around and play with it until you are happy with the placement.  I just eyeball the placement of the image, I don't use any special measurements.  Now we are ready for the heat press.  I have it heated to 180 degrees, I usually turn it on to preheat while I am cutting my images.  Place the hand towel with the design in place on the heat press and clamp it down for 20-25 seconds.  After pressing release the heat press and remove the towel.  Once it has cooled to touch you can remove the plastic carrier sheet that had your image on it.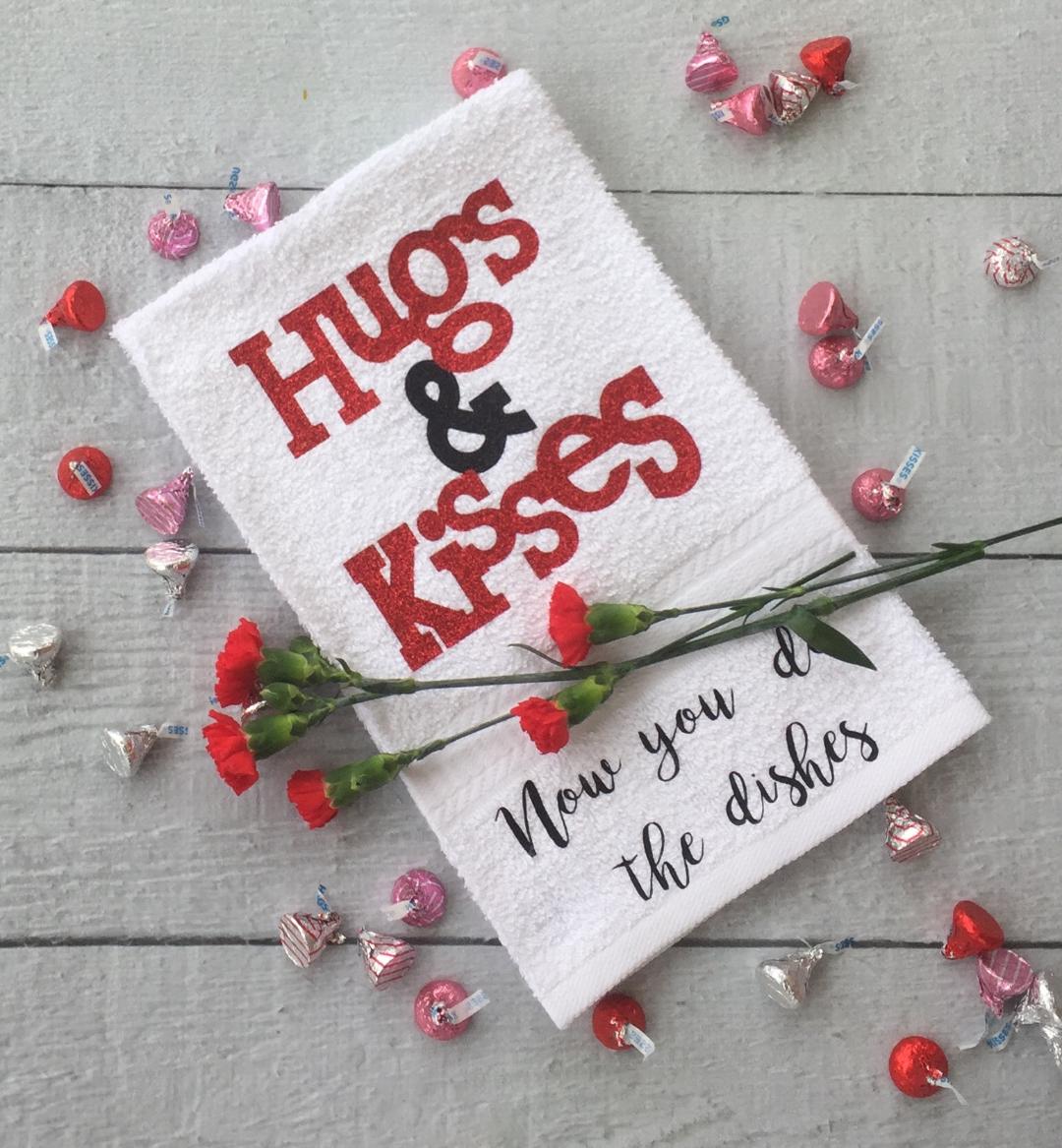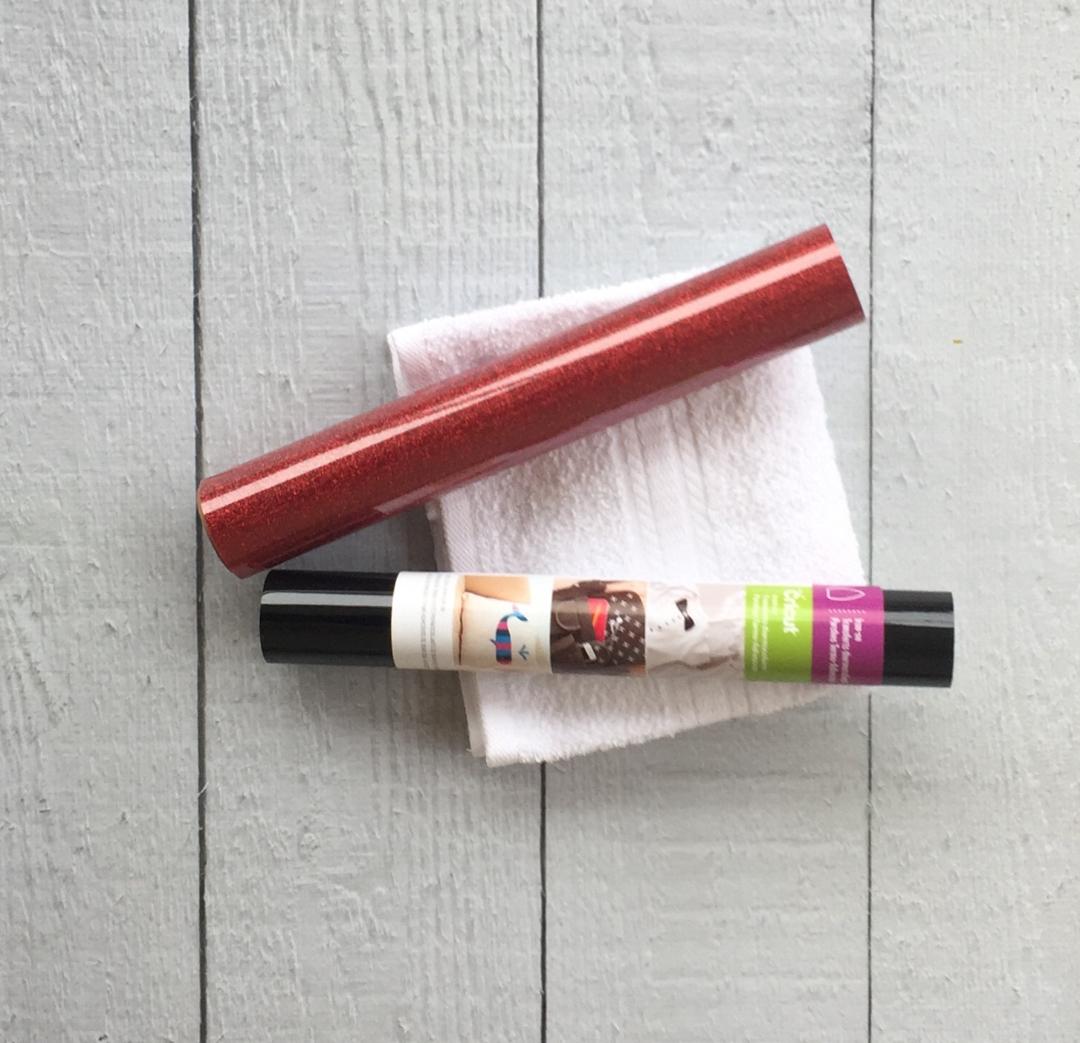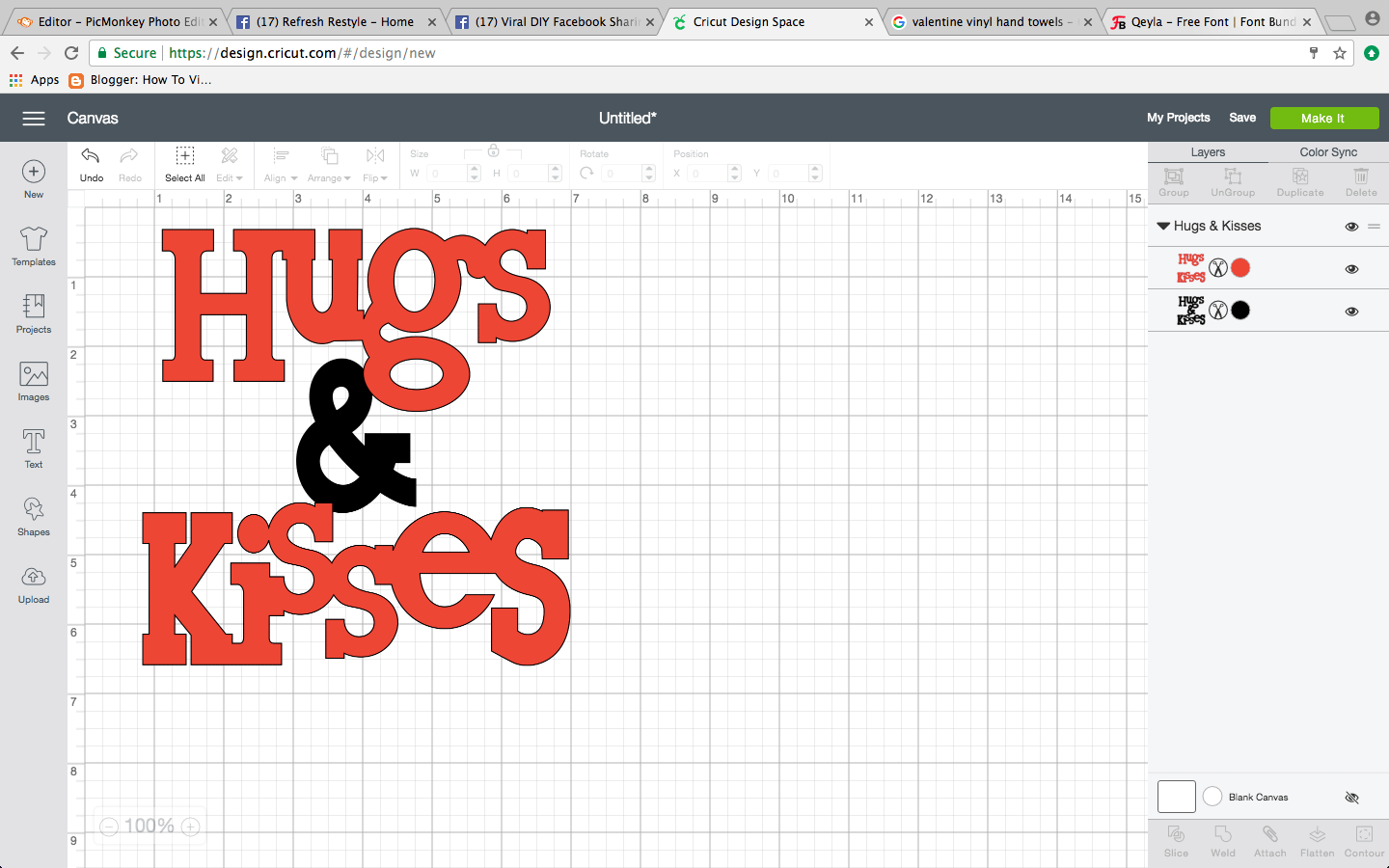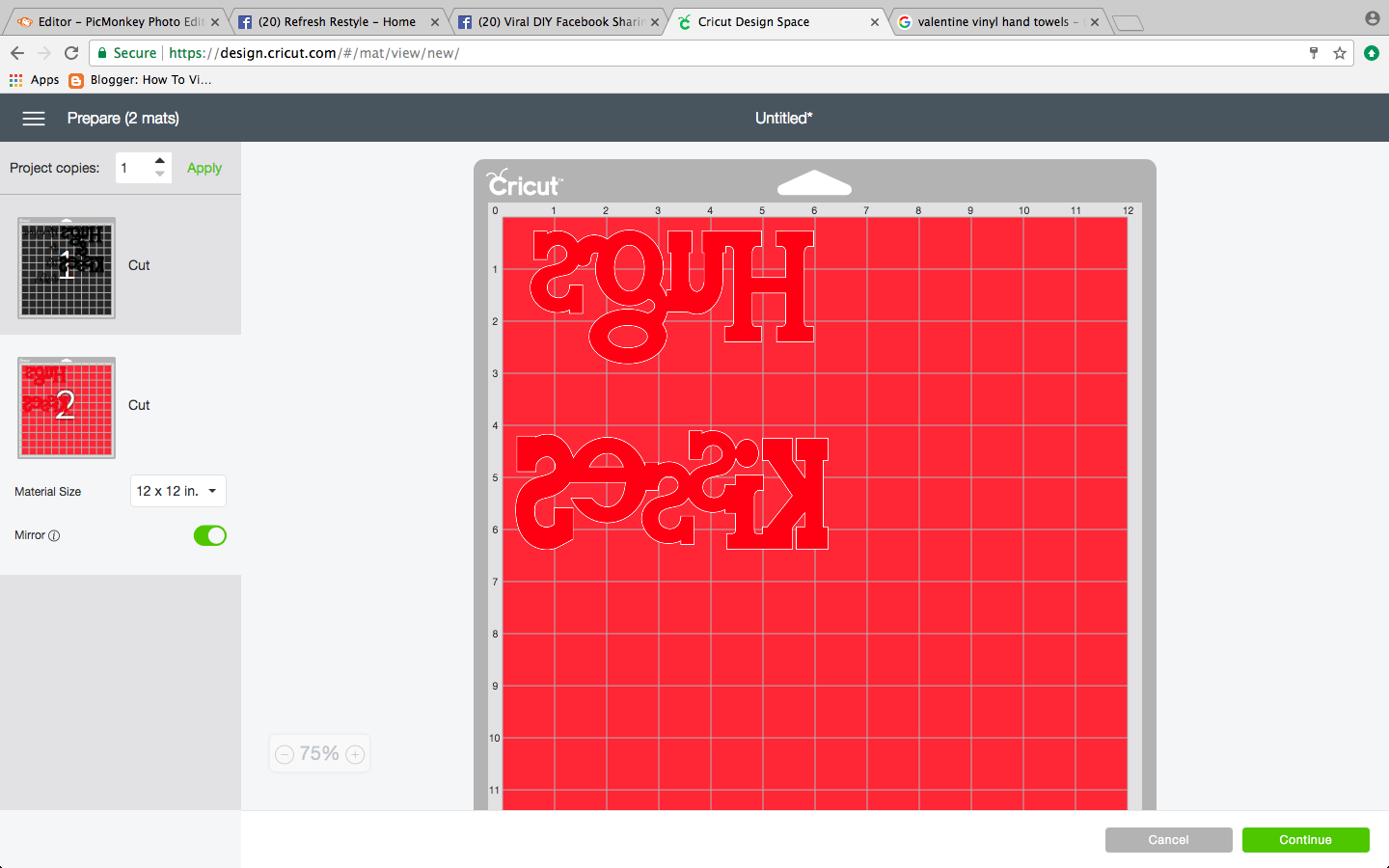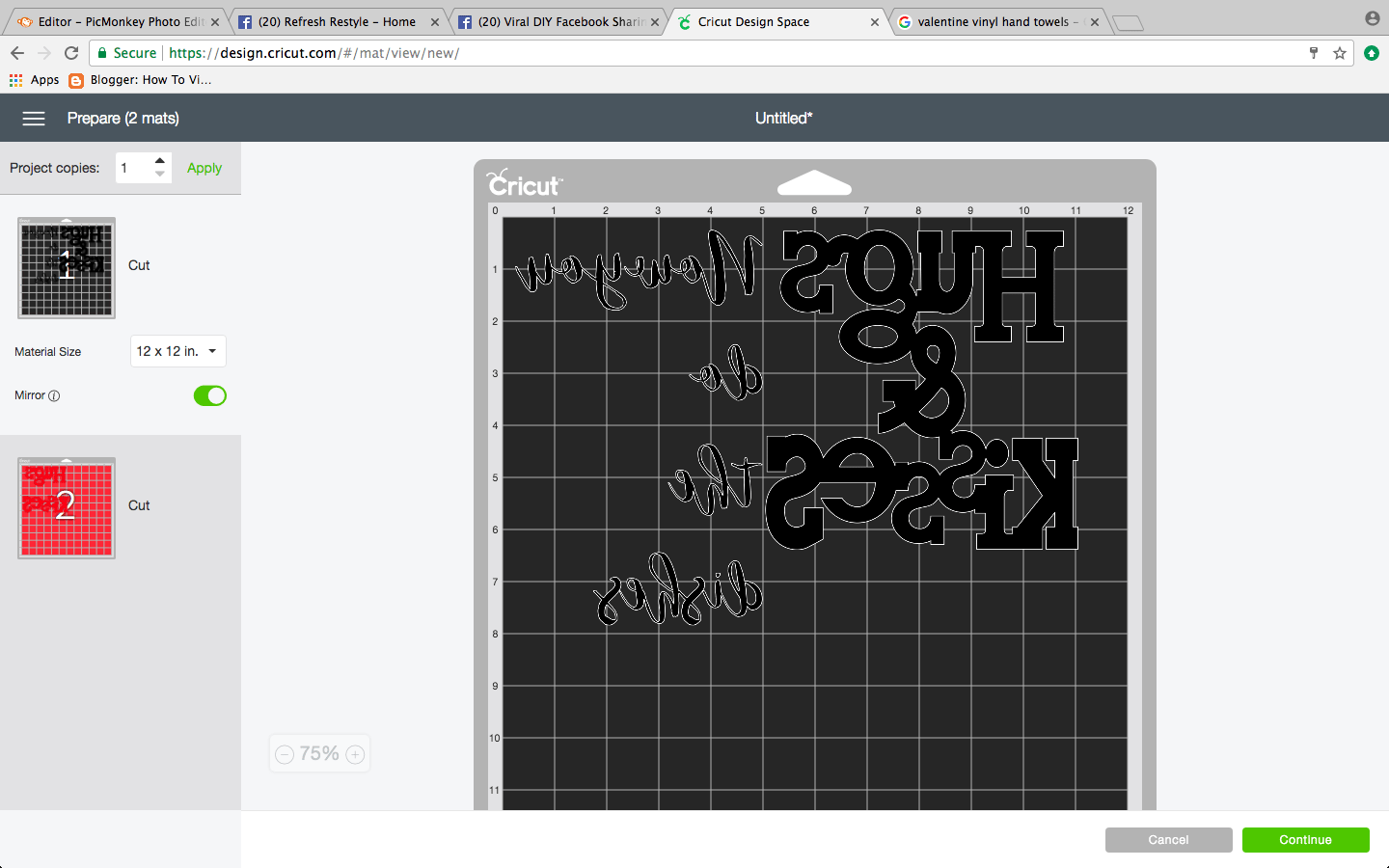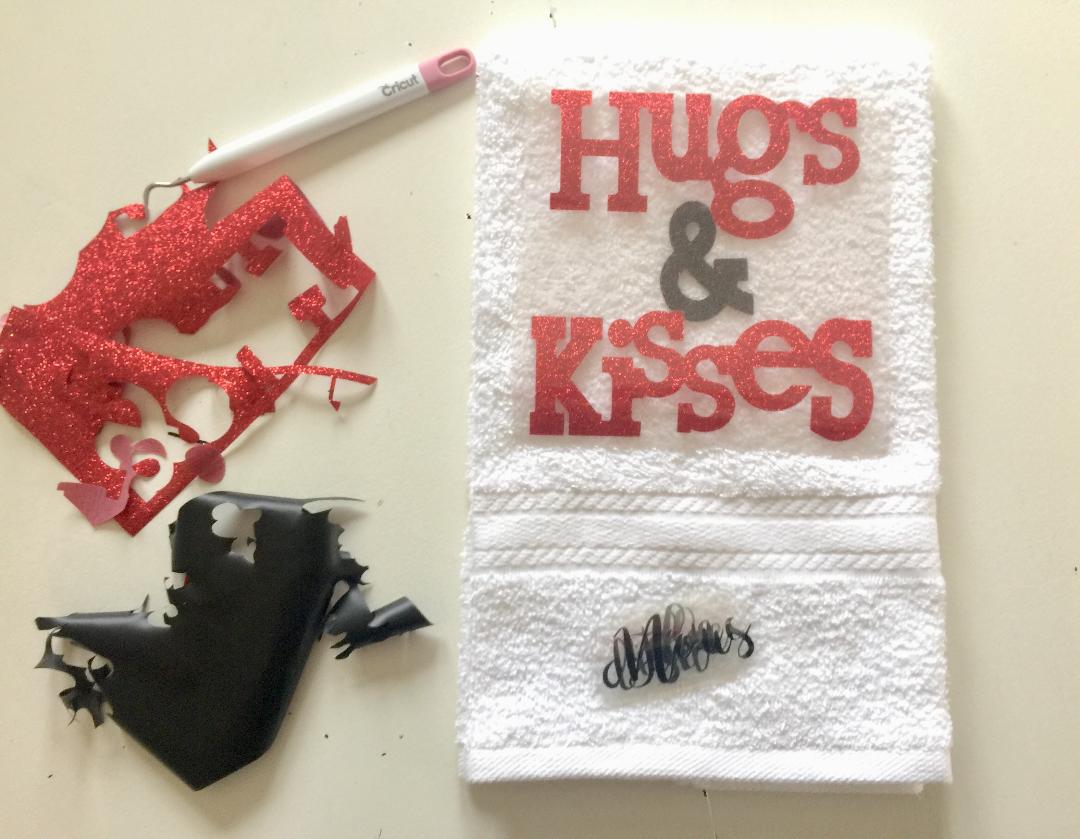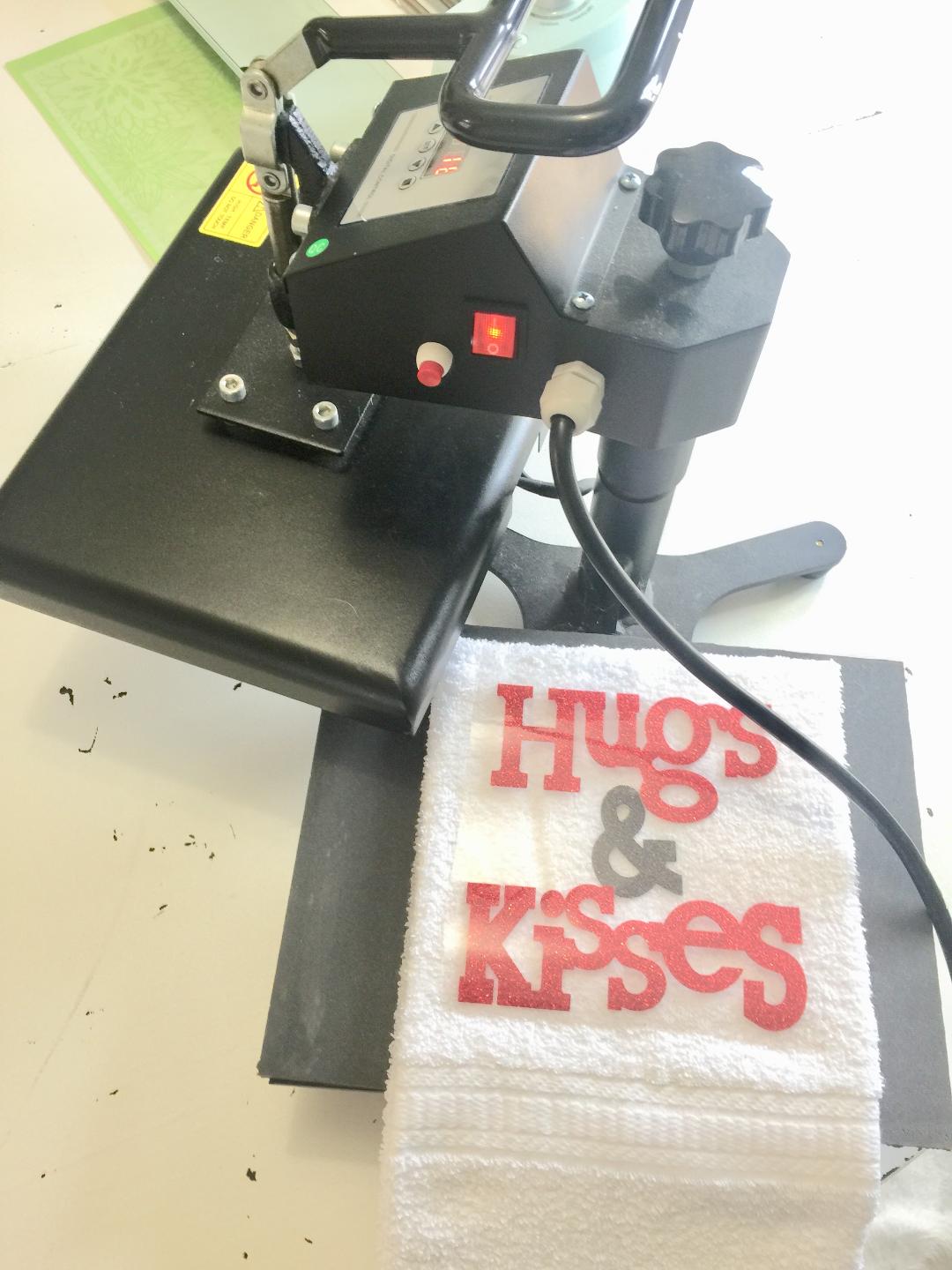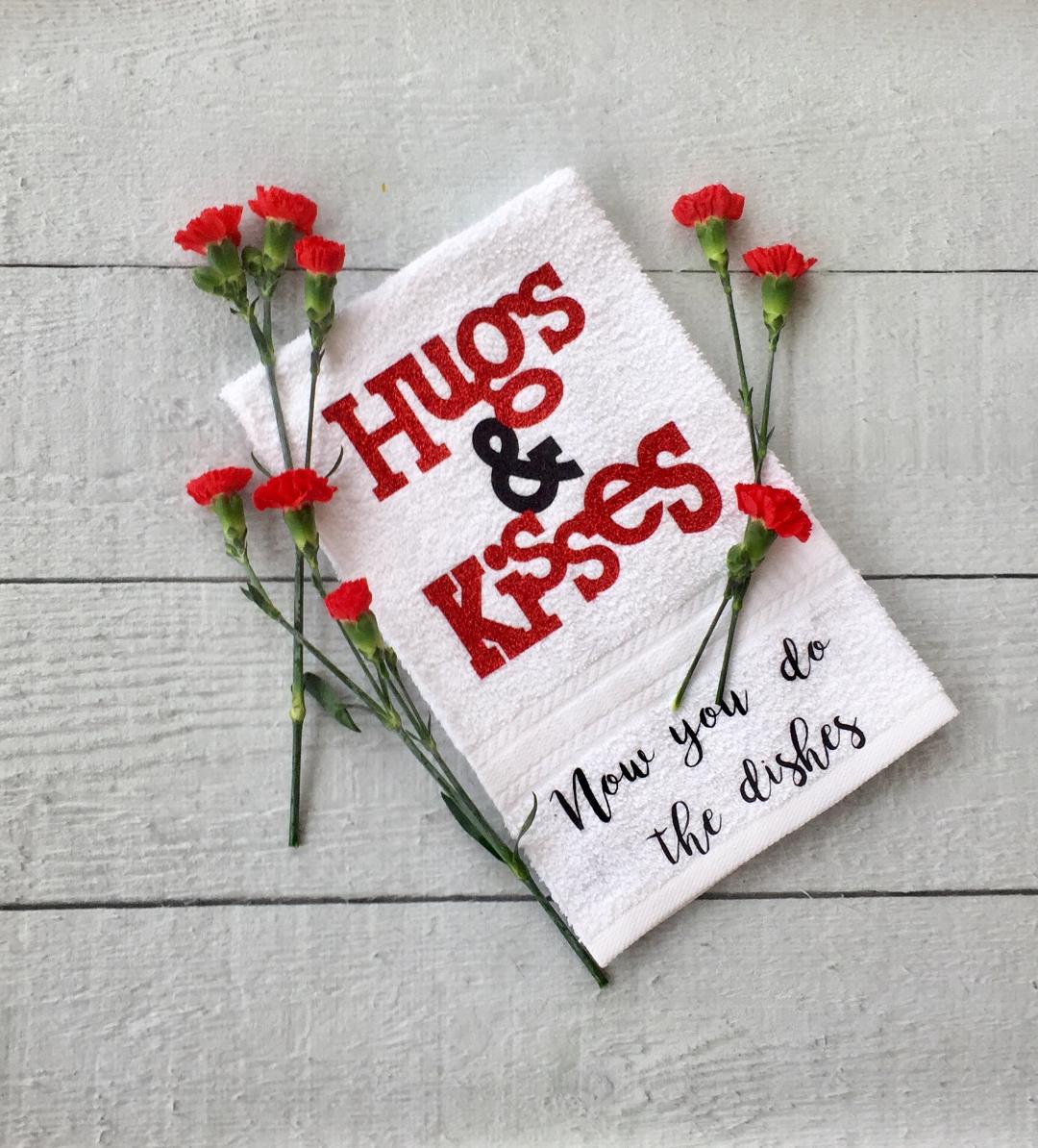 I hope you have enjoyed this Valentine hand towel project…now get up and go make one of your own!
Remember Hugs & Kisses and they do the dishes 😉
Pin it for later: