When I saw the dining area of  Sarah's Summer House, I fell in love.  I had been wanting to change my eat-in Kitchen area and knew that I wanted a sign, somewhere…maybe GROCERY, GROCERIES, or GATHER.
I love everything Sarah Richardson decorates! Don't you?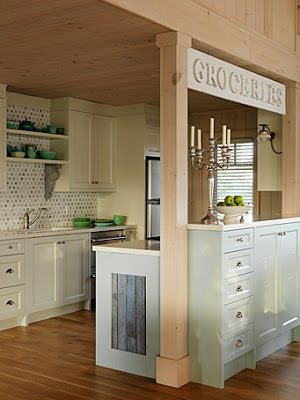 As usual, we have lumber, neatly (in my dreams) stacked and waiting for me to use.  The piece I chose was left over from a front porch project and had already been primed.  All I needed to do was add a couple of acrylic colors: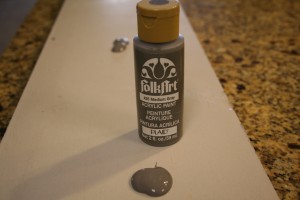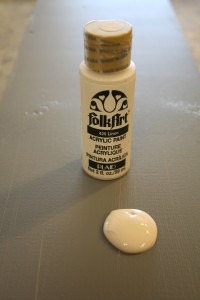 dry brush over the gray primer, add two saw tooth hangers to the back.  It's ready for lettering.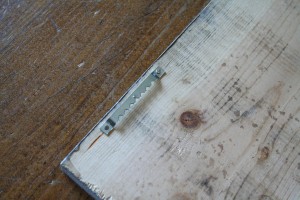 The lettering came easier than I could have ever imagined.  At TJ Maxx, I found something that let me take the easy way out: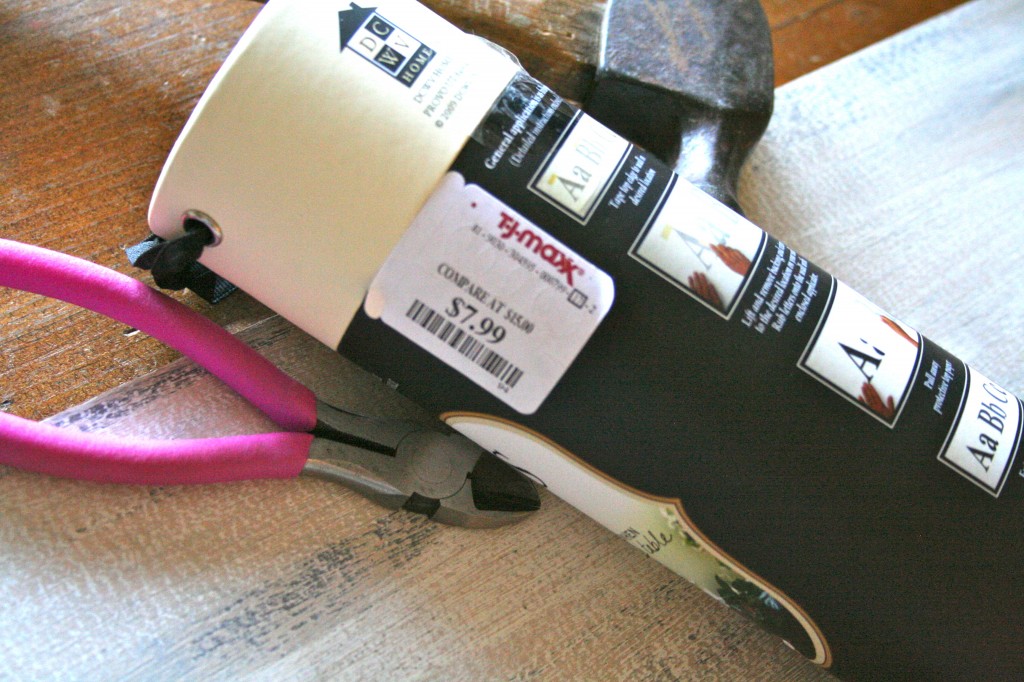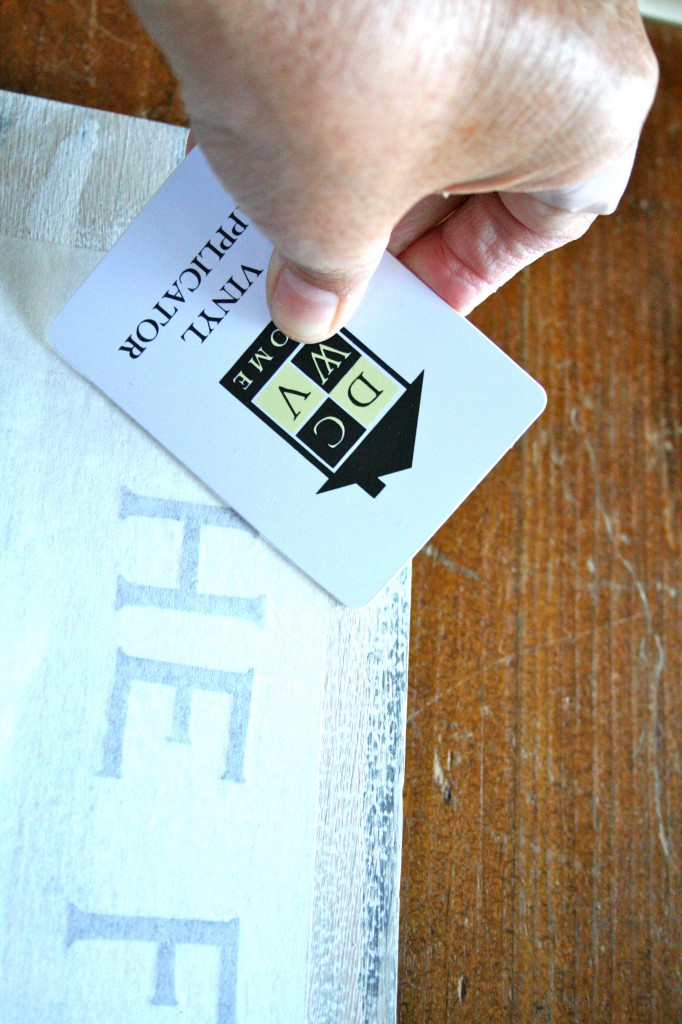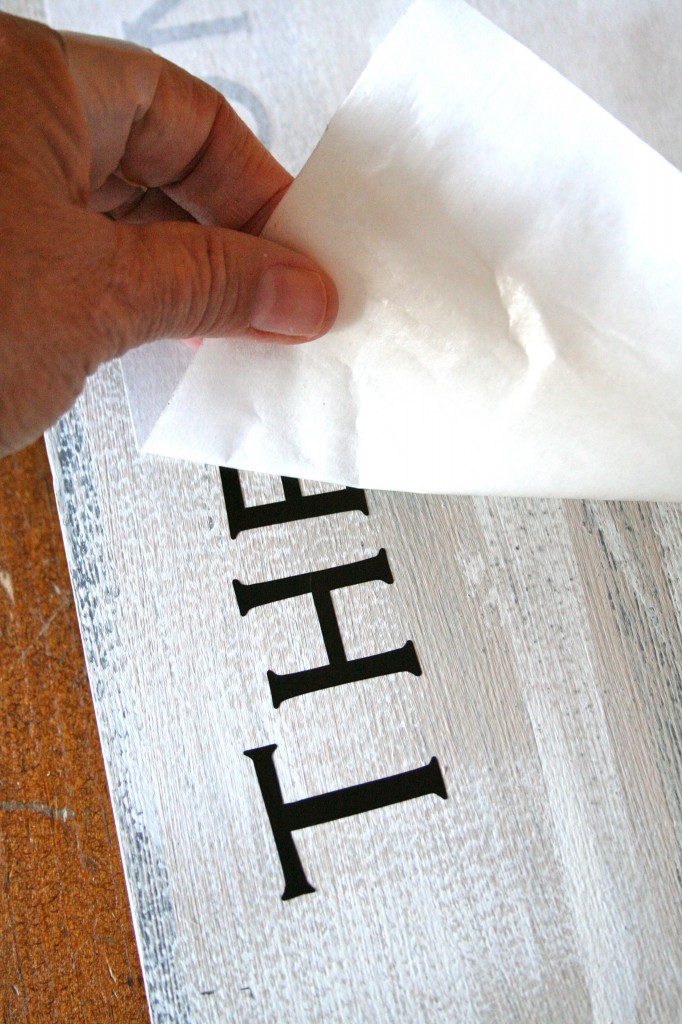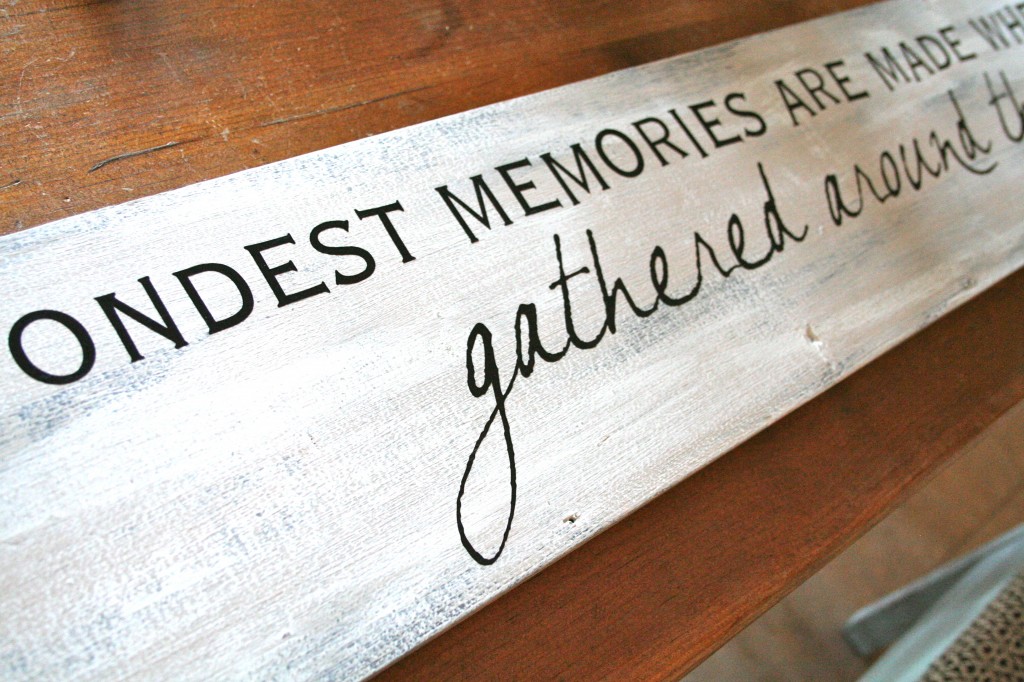 I love my sign!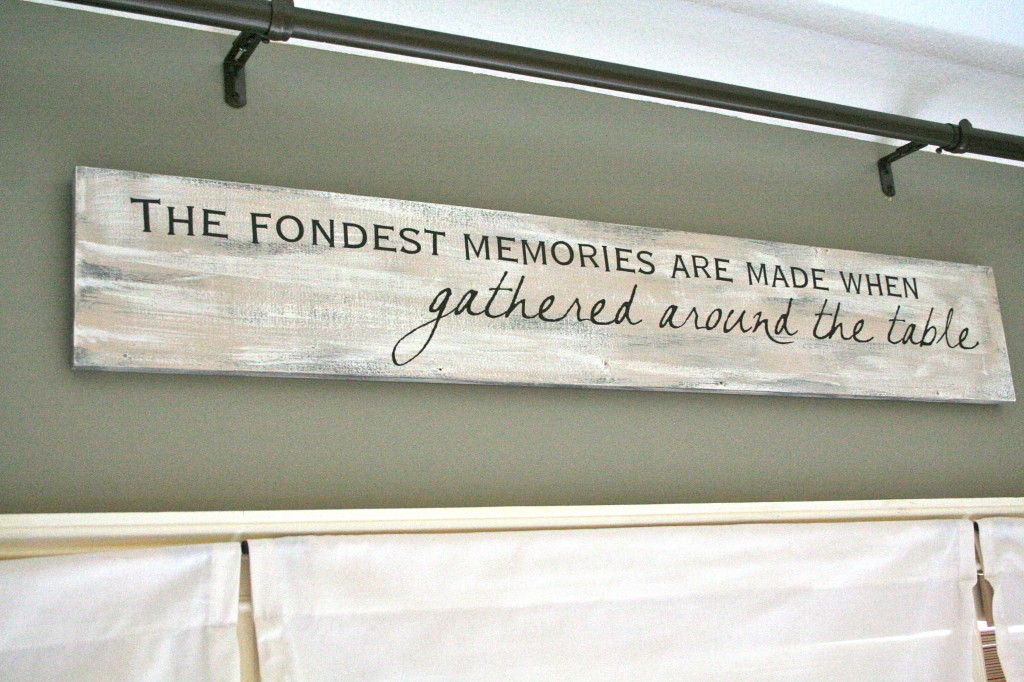 Mr. reFresh even noticed it when he came home, yes that is rare.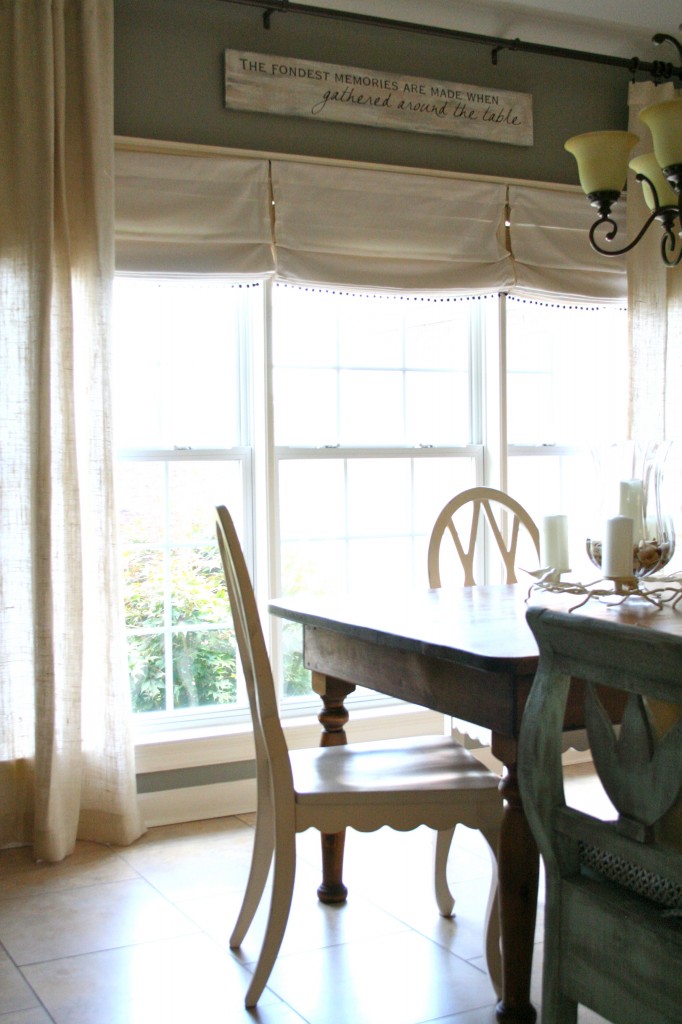 I am on my way to recreating the Sarah Richardson dining experience.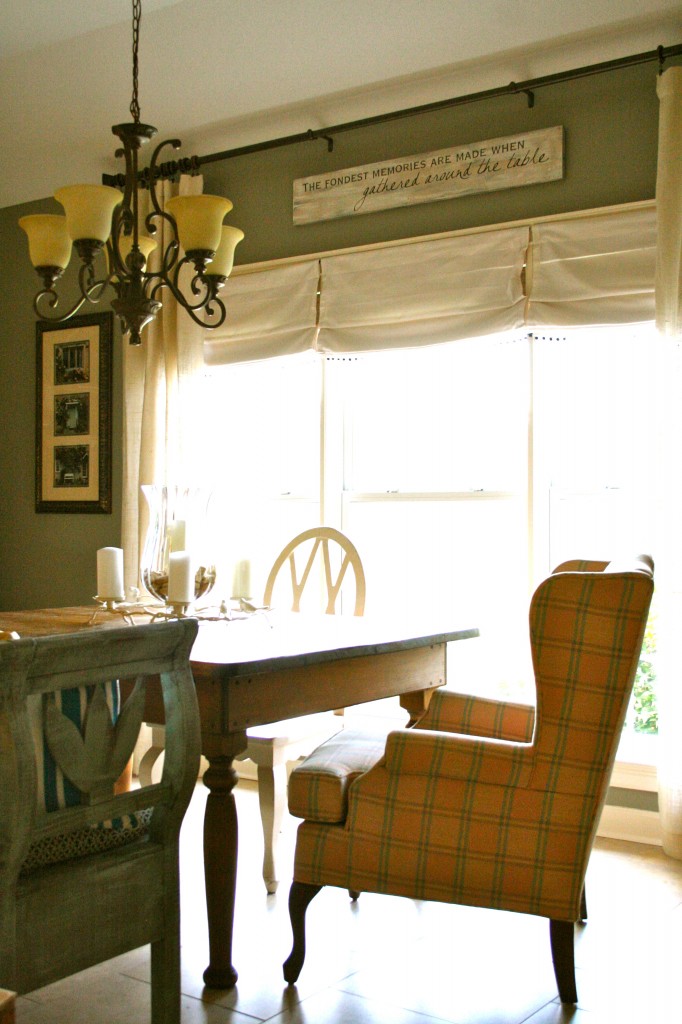 You see I had the bench, and now I have the wingback…just gotta get that darn thing slipcovered….HELP!
Maybe one day it will look a little like this: