Copy Cat, oh I meant to say inspiration. I find inspiration everywhere. Whether it's what someone's wearing, a decorated space or one of my favorites, magazines or catalogs. Especially, Pottery Barn, Ballard Designs, well you get the picture. Now Pinterest is all the rage and you better believe I'll be putting my own spin on some of the stuff that I've been pinning!  You can follow me there too!
I've see a lot of jar painting lately:
(You can click on the photos to visit the place where I got them.)
My idea came from the cover of a magazine.  And when you see it, you'll see why I was so intrigued.  Needless to say, I cleaned out my refrigerator and washed out some old jars.  Dripped regular craft paint around the top edge and watched it transform the glass.  It was truly almost magical.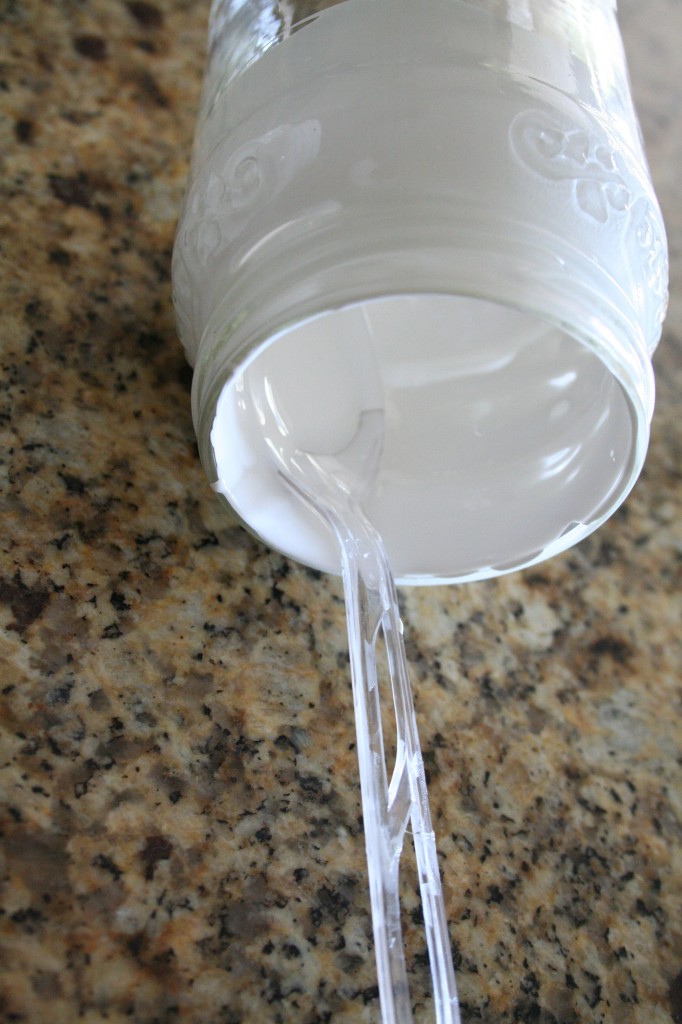 We were in Sam's last weekend and I had to do a double take!  This is what caught my attention: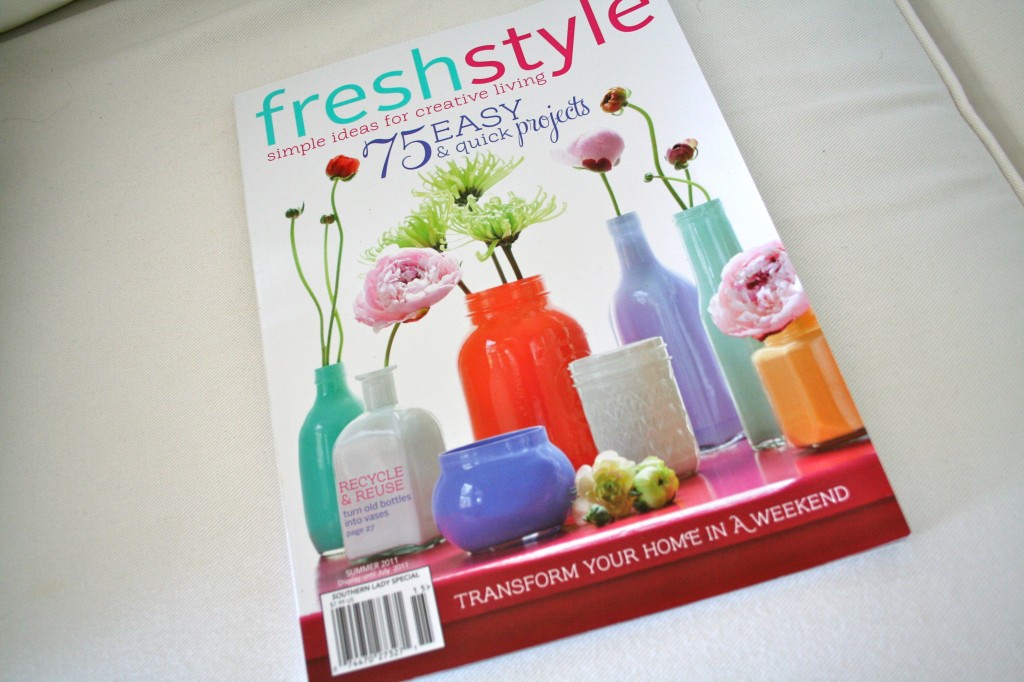 I used jars, paint and faux flowers. (From my disorganized crafting area) To create this: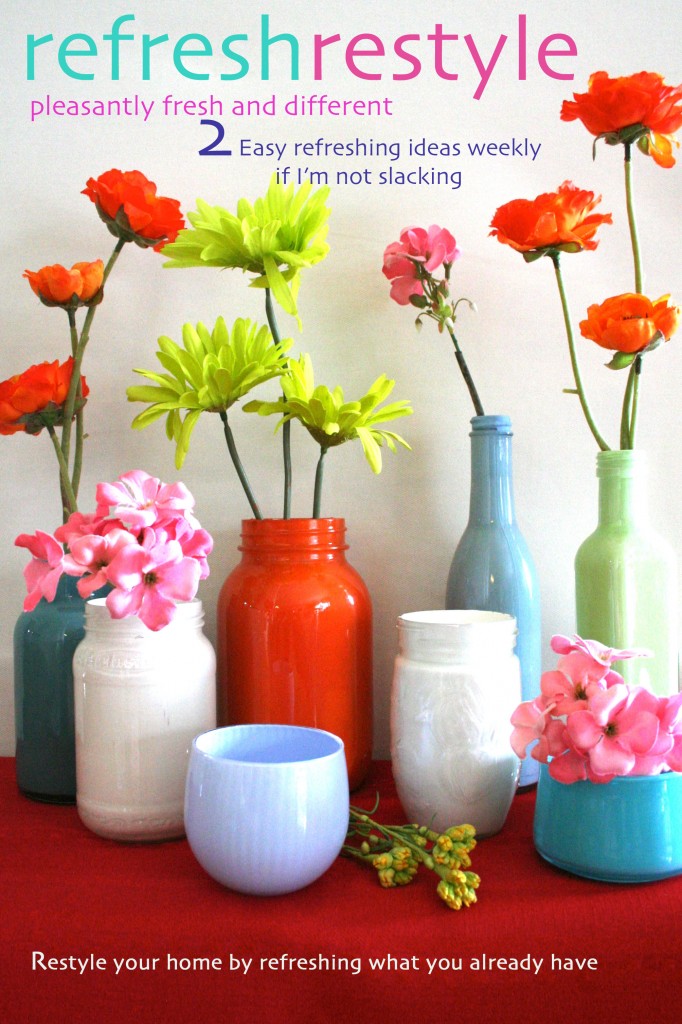 This was so much fun!  I really couldn't believe the name of that new magazine!  Just when I thought there may not be any interest in reFreshing your style.  I see that and think, maybe it's not such a bad idea to blog about.  It's a great magazine and I can't wait to see the next issue.  I hope there is one!
After the photo shoot, I put the painted jars on the mantle.  This is such a cheap recycle and great idea for fun decor.
Let's look at that one more time: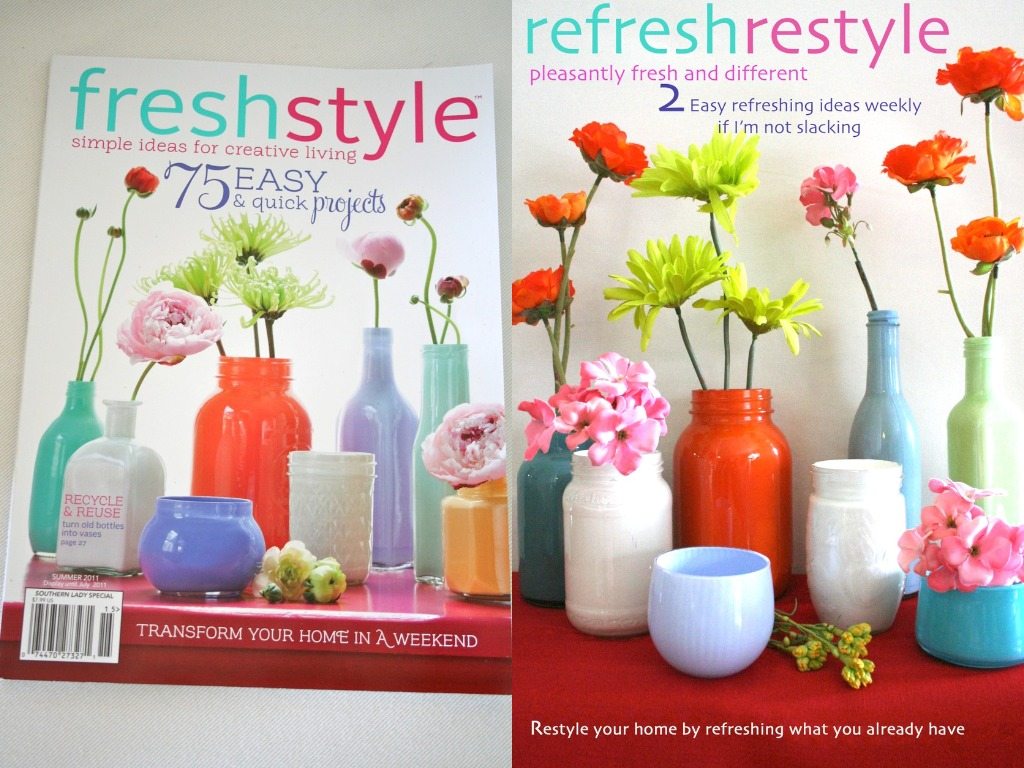 It's kind of like one those games where you circle what's different!  But then, that would be everything!  What have been coping lately?  Leave me a comment, so I can come see!
Thanks for stopping by!
Sharing at :