Can you believe it, I was asked to be part of the Thrifty Style Team! They must know me really well, I love thrifty finds!
I can't wait to share my latest thrift store find. Be sure to see all the savvy ideas from my friends at the end of the post!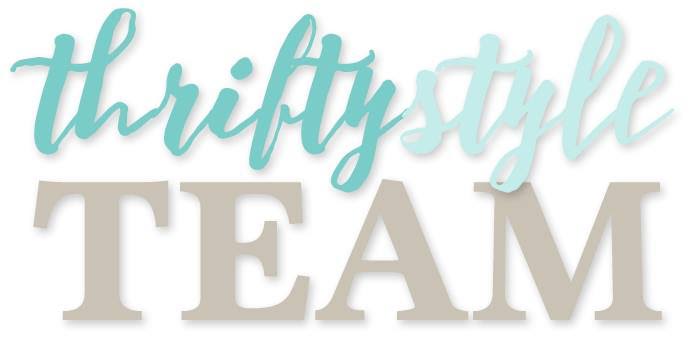 Trendy farmhouse iPad and Recipe holder all in one with this thrifty makeover.
I spotted this little podium I knew exactly where I would use it! That doesn't happen often,.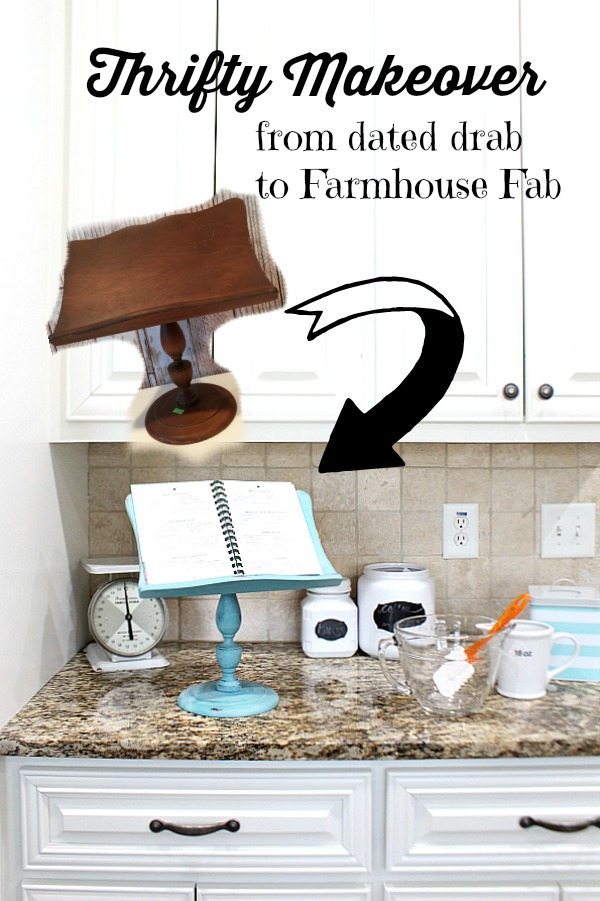 I knew this little $4 investment would look great dressed in blue sitting on my counter.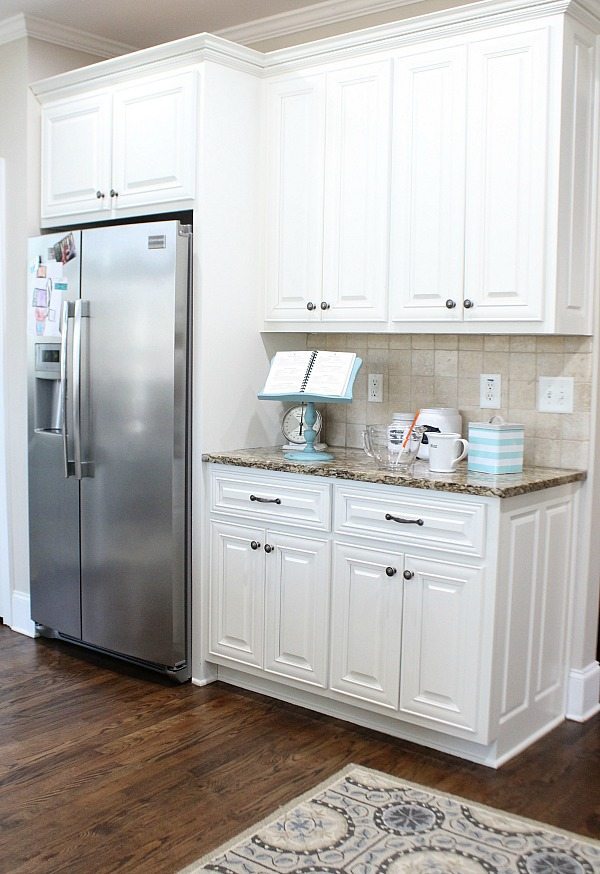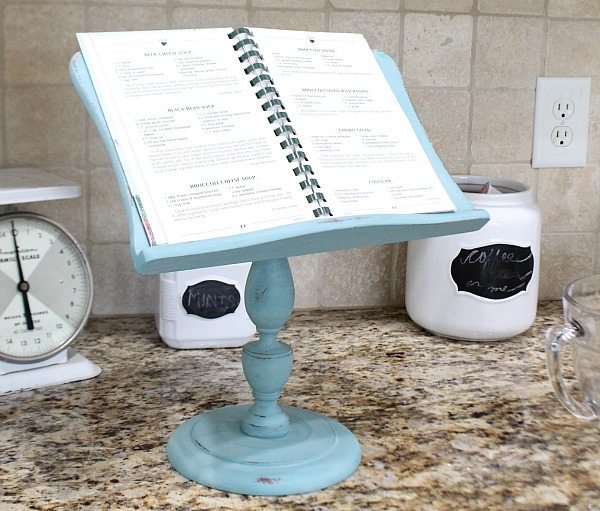 Clean your stand, make sure it's dry. Stir your paint well and grab your (Purdy) paintbrush and start paining. Apply one or two coats of chalk paint, depending on your desired look. After the paint dries, use the sand paper to create a worn, distressed look. Wipe to remove dust. Use an old t-shirt or lint free cloth and apply the wax. I used the Folk Art white wax and love it! It's perfect for toning down a color. I just love the look!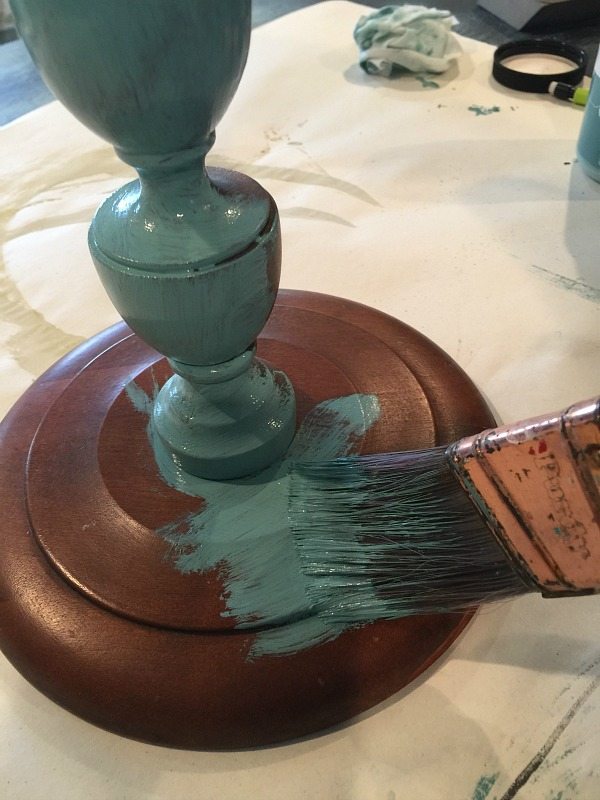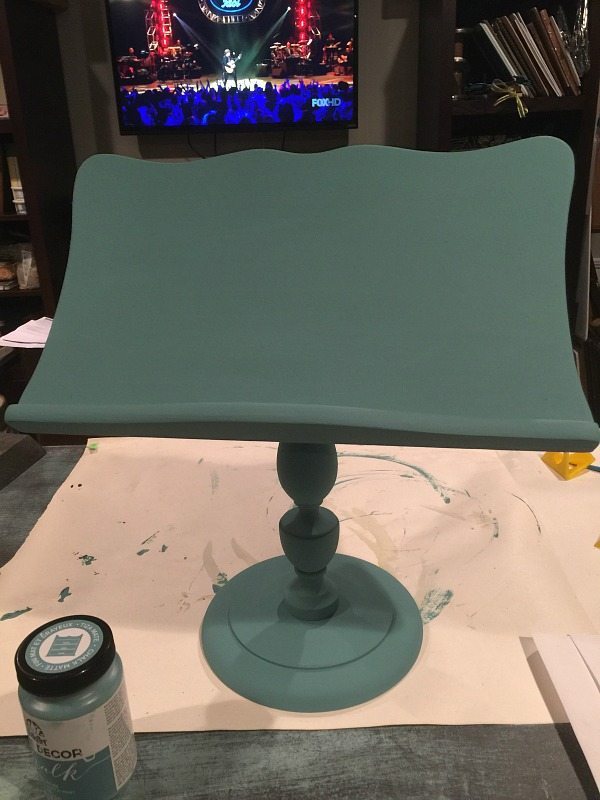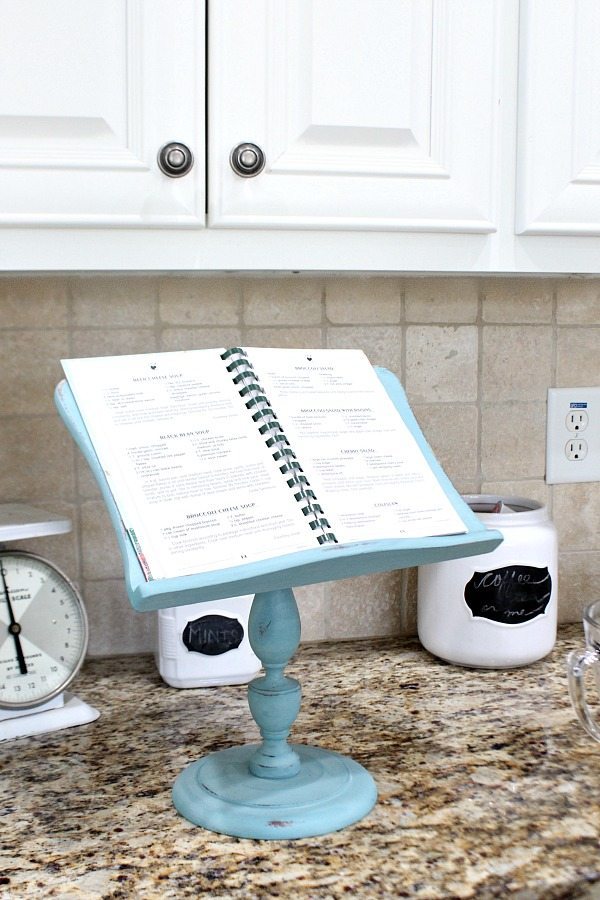 These kind of makeovers are super easy! Turn a Grandma dated wood piece in to a seriously trendy treasure. Don't get me wrong, I'm a Grandma, I don't want the Grandma's attacking me!
Now go find your iPad recipe holder, I know it's out there! Check Goodwill 😉
See what the other Thrifty Style Team members are doing with their thrifty finds: