Hey friends, our Decor Enthusiast Style team is back this month with thrifty decor ideas. I've got the cutest idea to share, a vintage find that's now an iPhone charging station.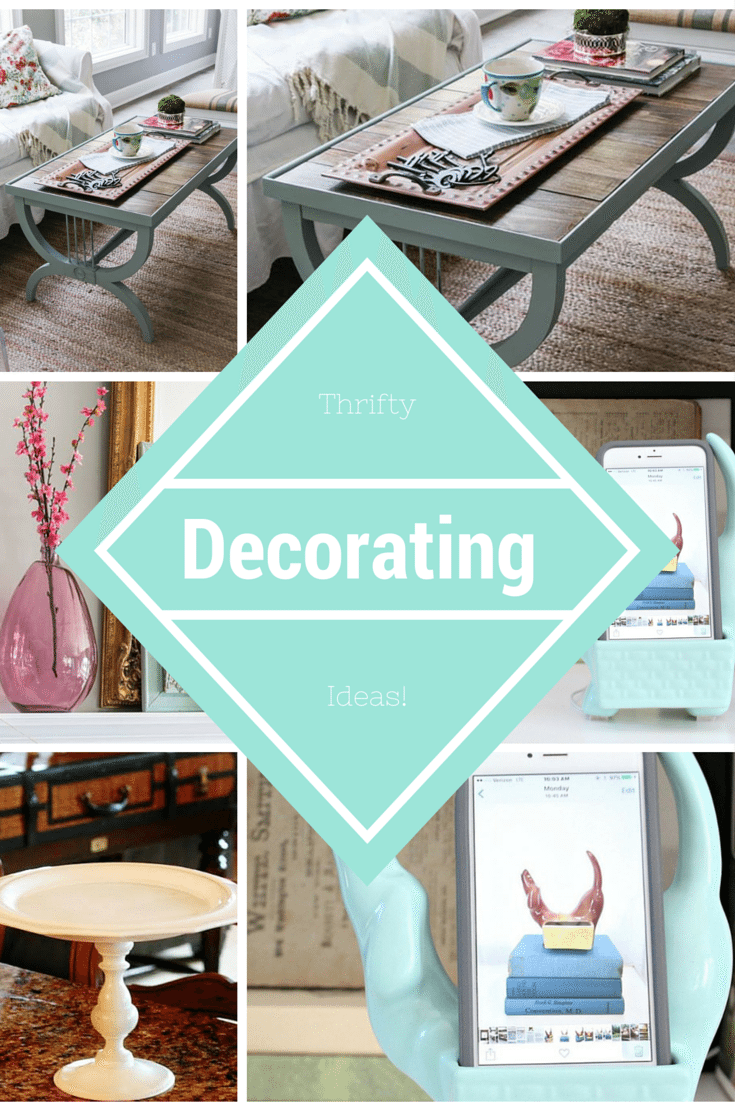 I've had this cute dachshund in my thrifty stash for a while. I thought it was about time to give it a makeover. I refreshed it with Valspar Milk Glass spray paint, now it's sporting a fresh new look and has a new job as an iPhone charging station.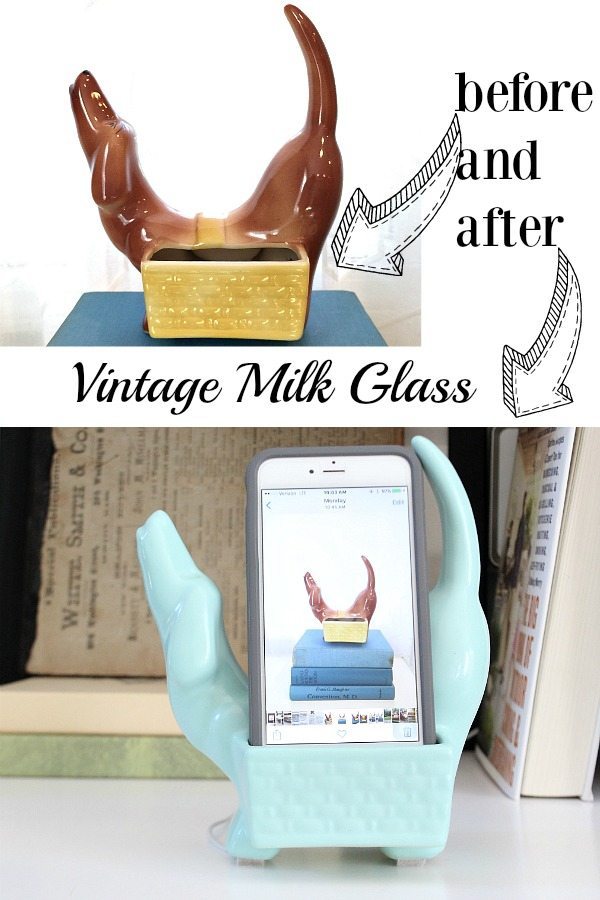 I am a dog lover and while Murphy is not a dachshund, she totally understands my obsession with all things dogs.
My friend Jeanie actually found this lovely, I can't remember if it was discovered at a yard sale or thrift store. Either way, it's a winner!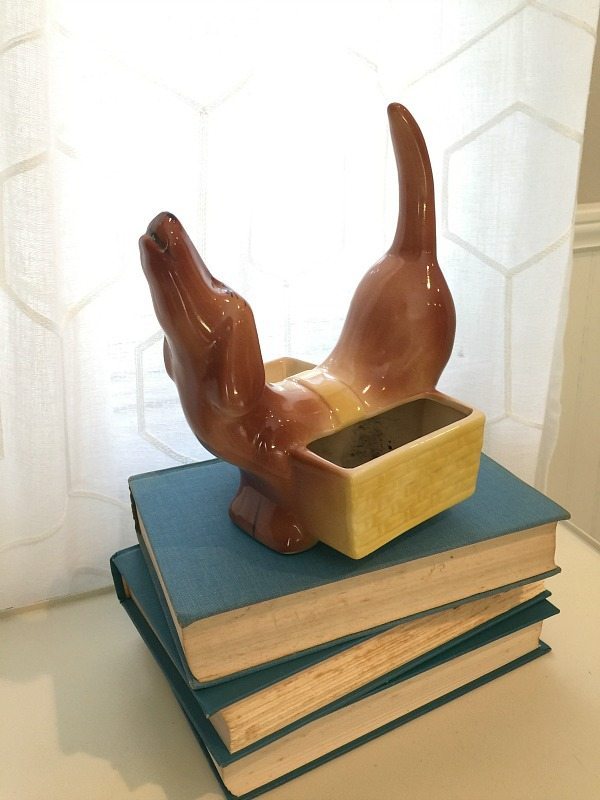 It's just been hanging out looking for something to do, I am so happy that it has 2 holes in the bottom, so I can slip my charging cord in. In it's former life, back in the sixties, it held a wallet and change. You know me, there's no way Mr. Refresh was going to get this cutie 😉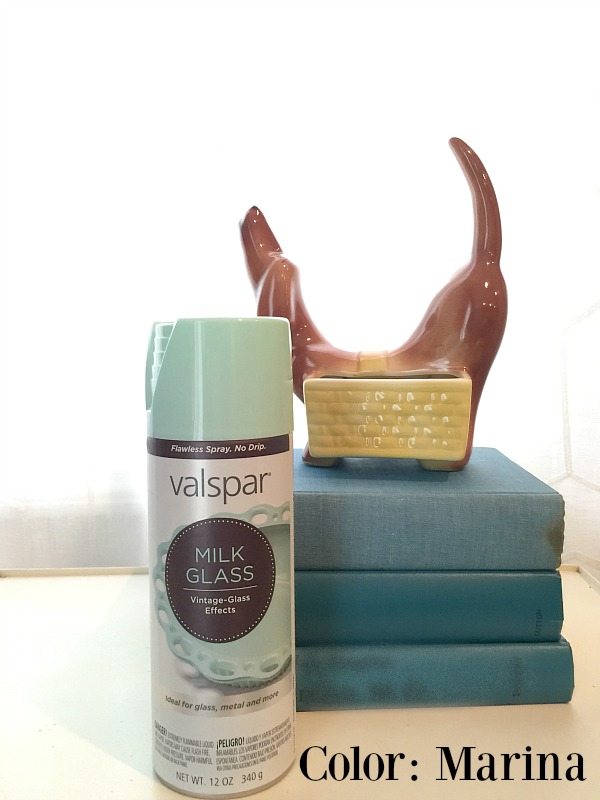 I used milk glass on a few spaghetti jars and it worked perfect, so I just had to try it on Rover.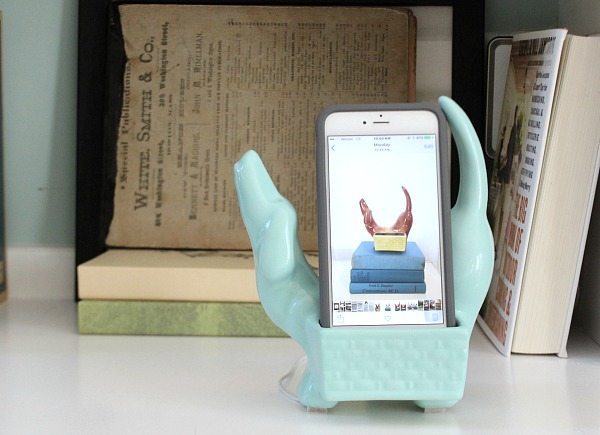 Cute from the front and from the back!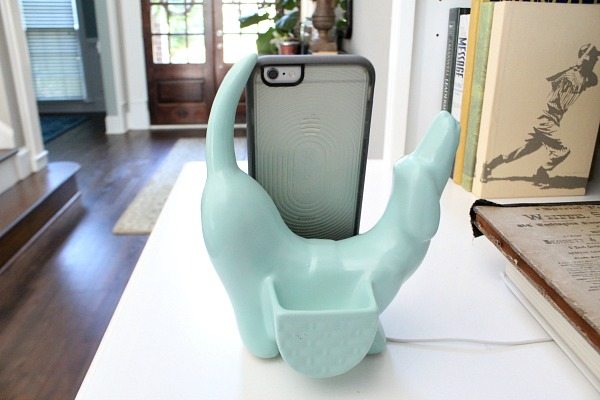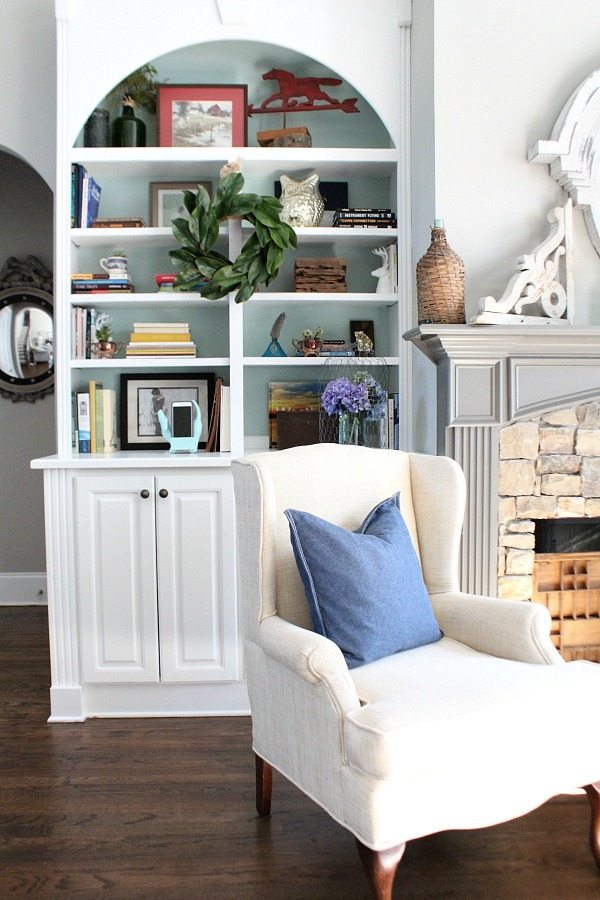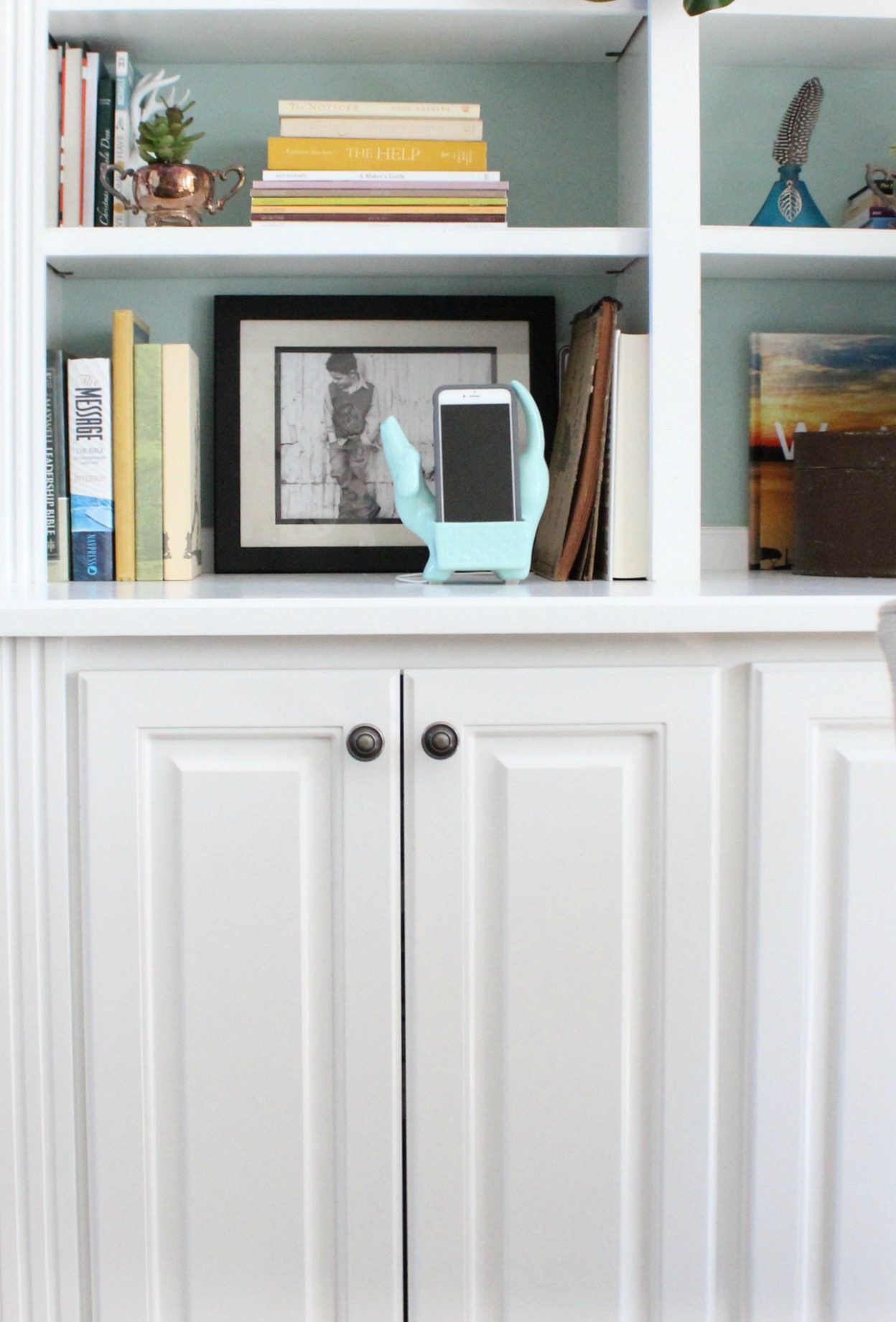 It looks perfect sitting in the living room on the bookcase.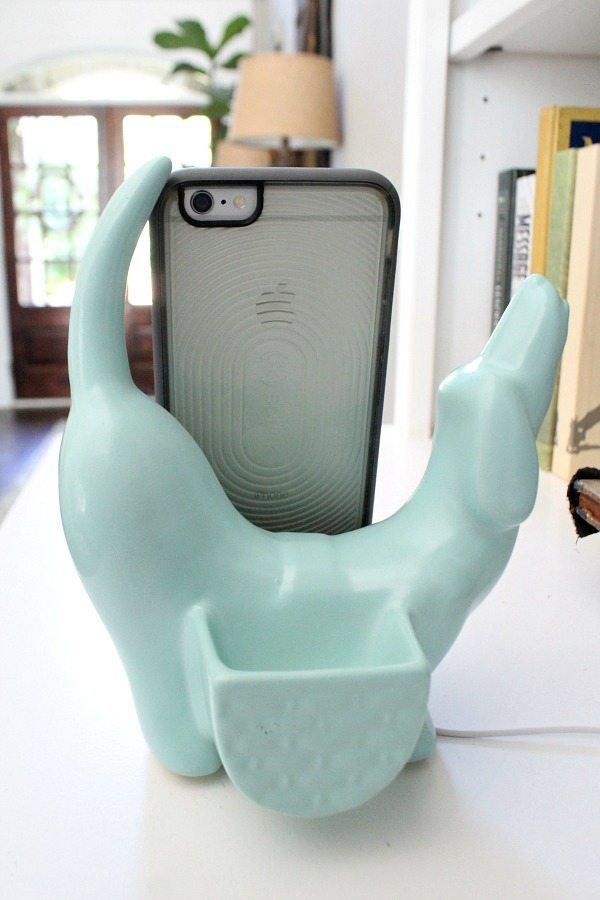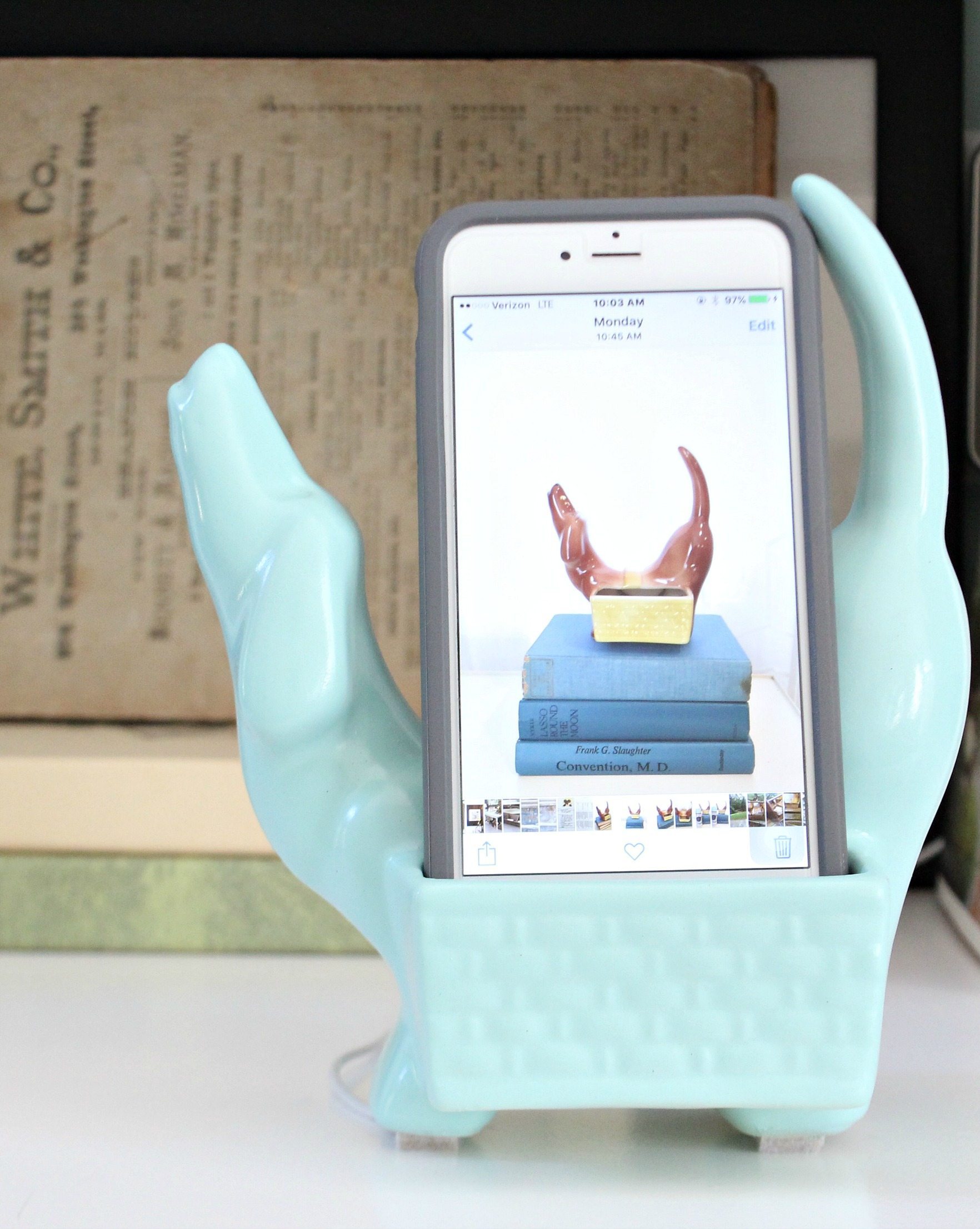 Don't under estimate the power of spray paint or dachshunds 😉
Now let's see what my fabulous blogger friends are sharing today:
Confessions of A Serial Do -It- Yourselfer
Refresh Restyle (me)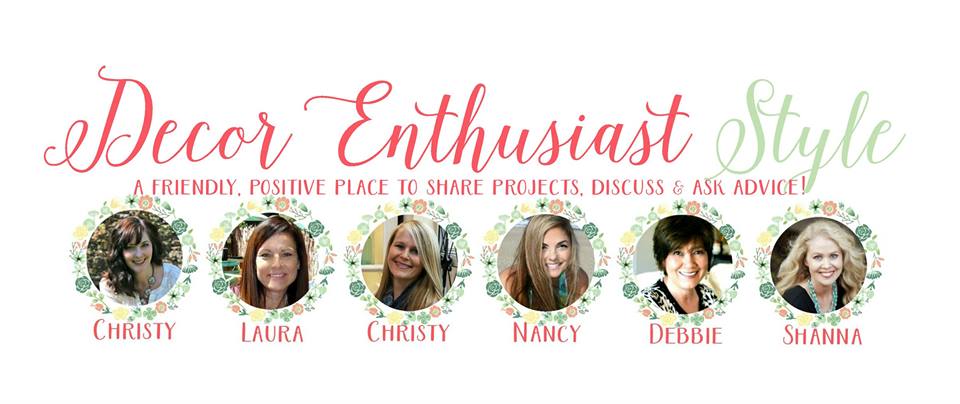 Join us on Facebook and share your latest thrifty makeover!
and here's more thrifty decor ideas: