Hello! Today our thrifty style team is back to share ideas for decorating with your thrifty decor finds!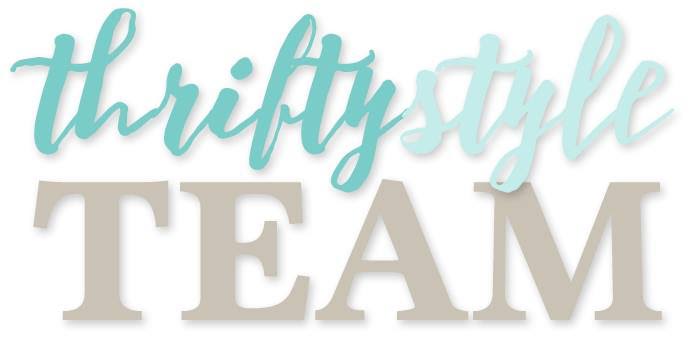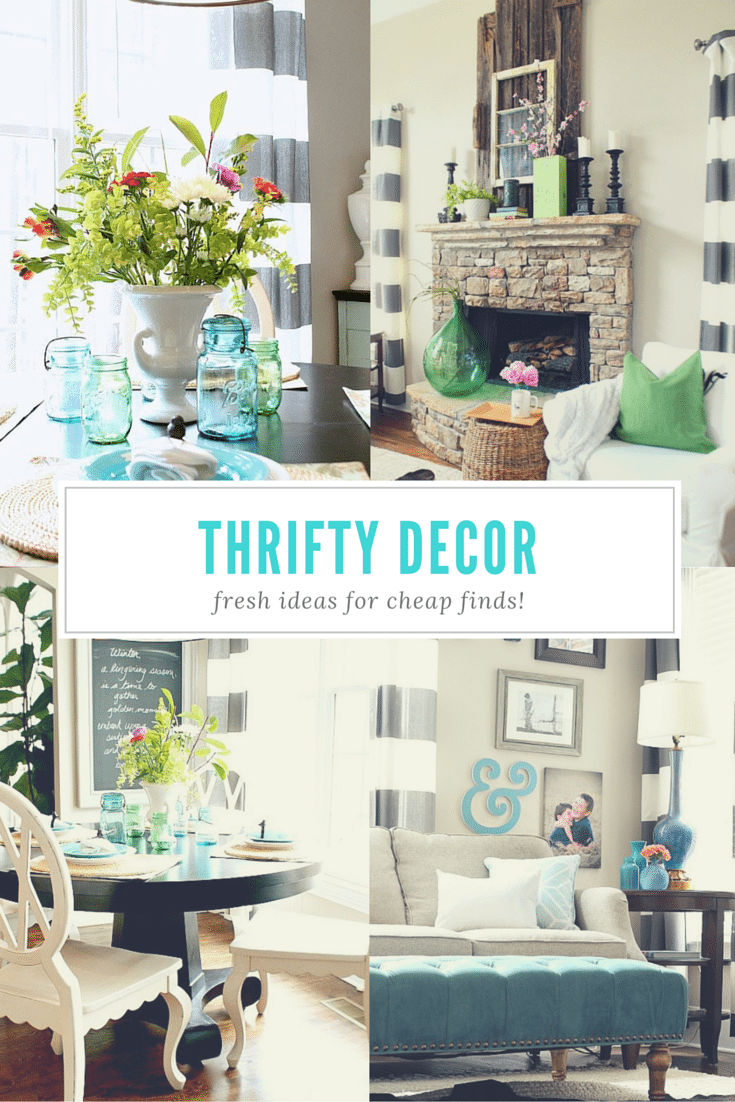 As a reseller of refreshed thrifty finds, a lot of items have passed through my hands. Today, I'm sharing a few of the ones I kept.
I'm not going to lie this table about made me loose my mind 😉 but in the end, it's perfect!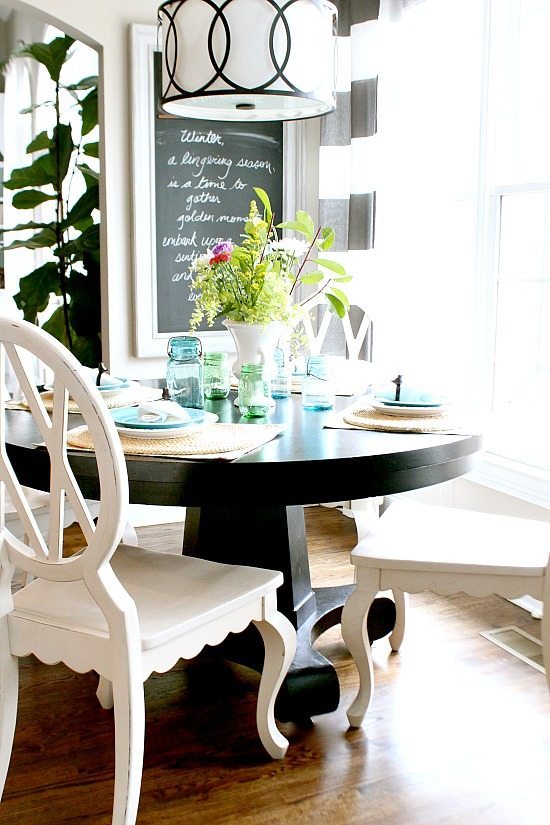 2. Mason Jars
I've never met a mason jar that I didn't want to buy!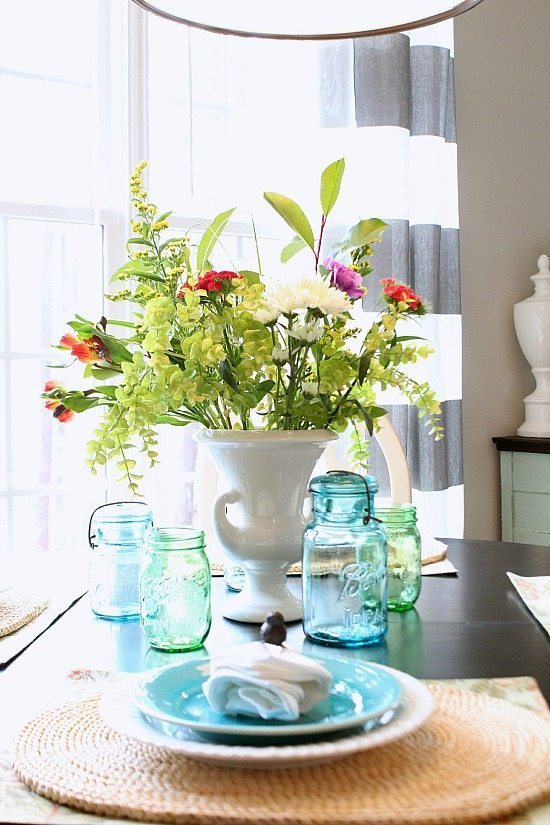 3. Rustic Doors
My husband thought I had lost my mind when I told him that I wanted to put this door/gate above the mantel.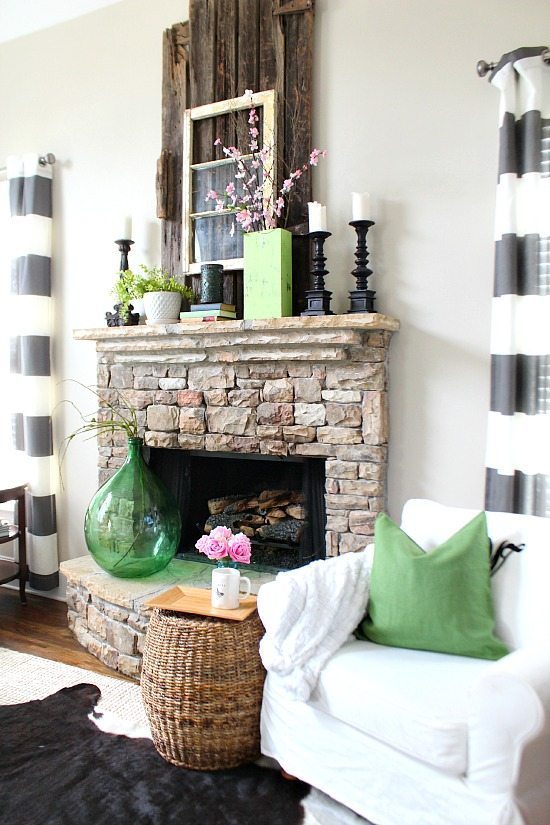 4. Typography
Give me a "W" – found this one at Goodwill and the ampersand was a Hobby Lobby – 80% off find.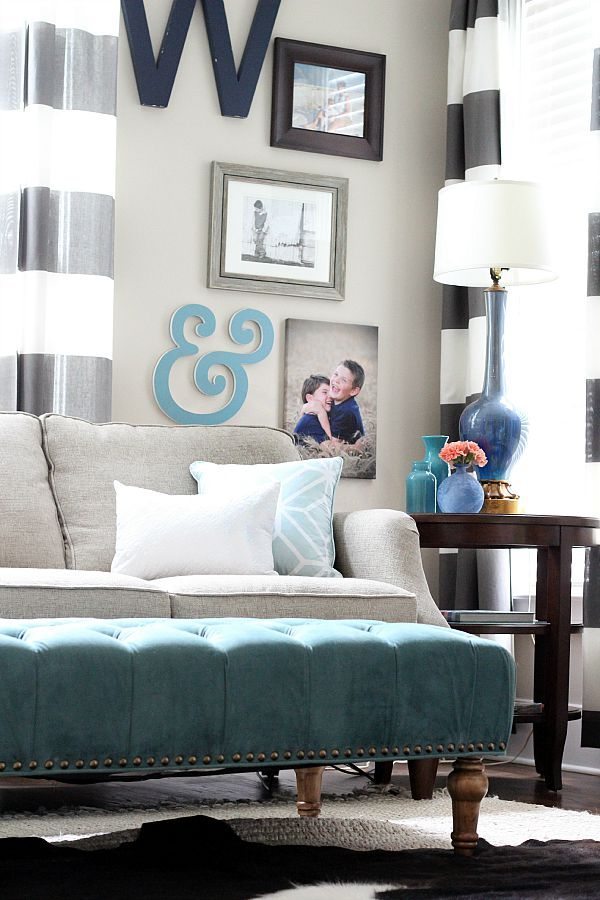 5. Lamps, frames and jars
It was love at first site with this lamp, maybe because it was blue or maybe because it was a one of kind find!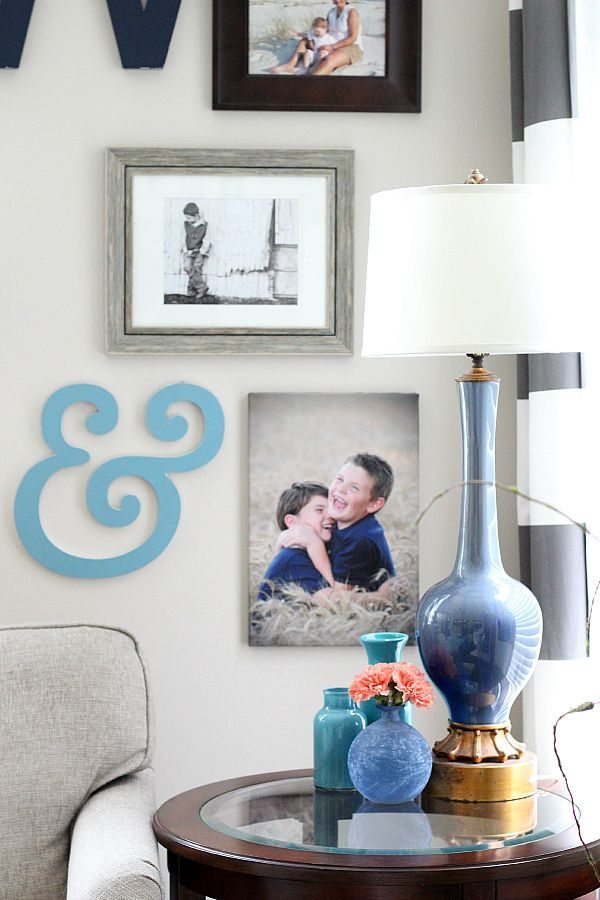 6. Yard sale wicker
A friend was having a yard sale and these were $5 each –  they needed new runners and a coat of paint!
Murphy loves them too!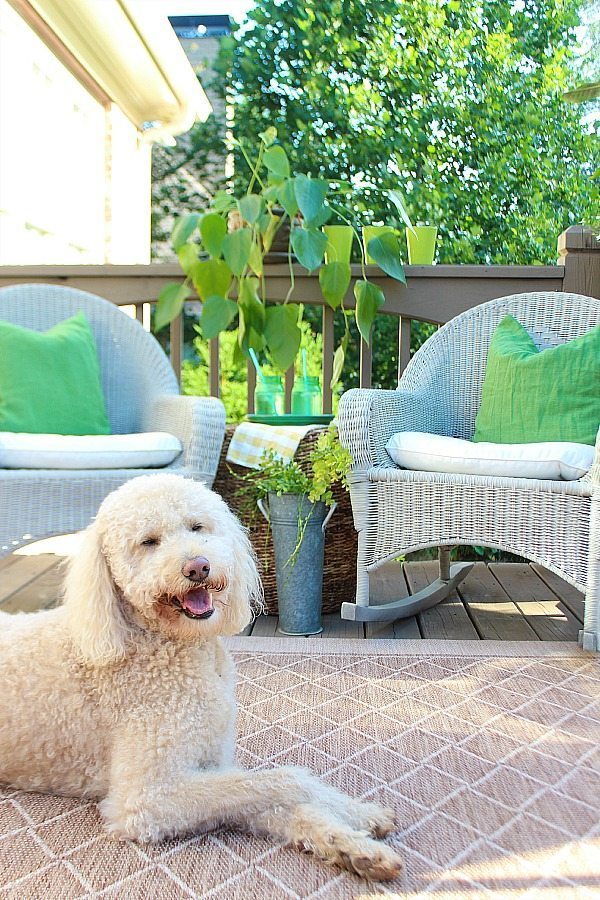 These wingback chairs were not a matching set. I found one at a thrift store and one at Goodwill. Be sure to give upholstered furniture the sniff test 😉 I had them reupholstered in matching fabric. They started out at the dining table and have migrated to the fireplace.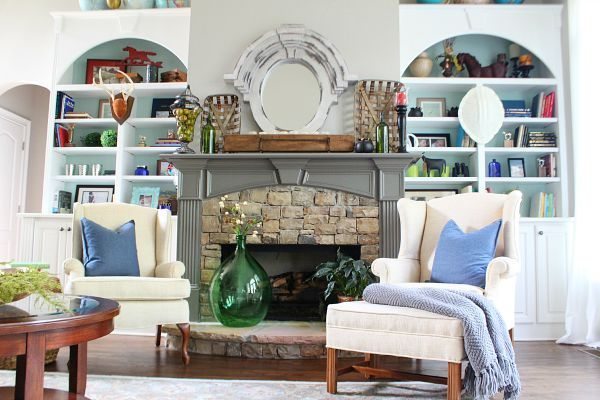 8. Globes
You can never have enough colorful globes.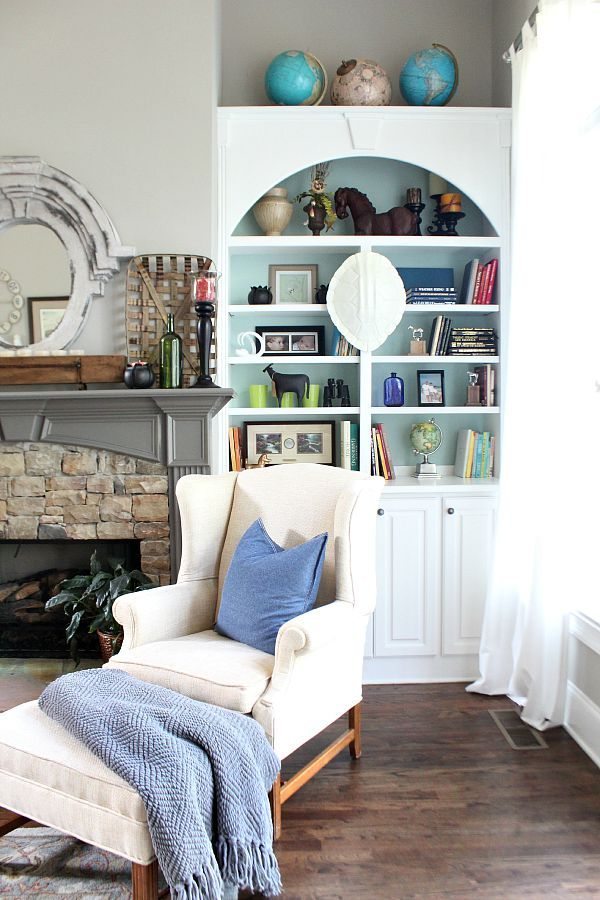 Now got see what the other ladies have done with their thrifty finds!