I had this crazy idea that I wanted to add wood above the fireplace mantel. As you know we moved a few months ago and I have so many projects going on right now, adding one more would probably push Barry over the edge.
Spring Mantel

While I was in the basement sorting all my treasures, I kept looking at this old gate that I bought several years ago for another project (one that was only in my mind). I had one of those light bulb moments, you know the ones that get your creative wheels turning.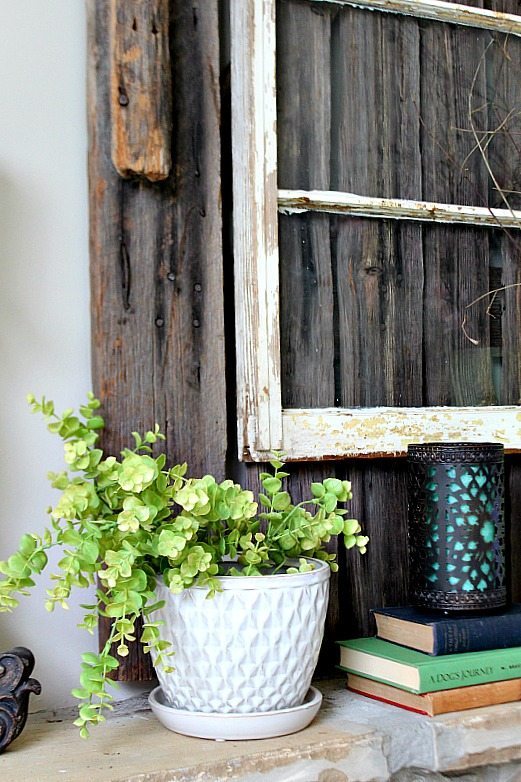 So after carefully measuring everything I began the makeover process, step one was being extra sweet to my non-believing husband. I finally convinced him that I'd drop the wood above the mantel idea if he'd just help me get this gate up there.
His first concern was that it would  not fit. Of course I explained that I knew it would. I could tell that he didn't think it would look good, once again, I knew it would. He helped me hold it up there and screw it in to a stud. Only minor complaining because I kept raving about how great it looked. You know if you say that enough, he starts believing it too!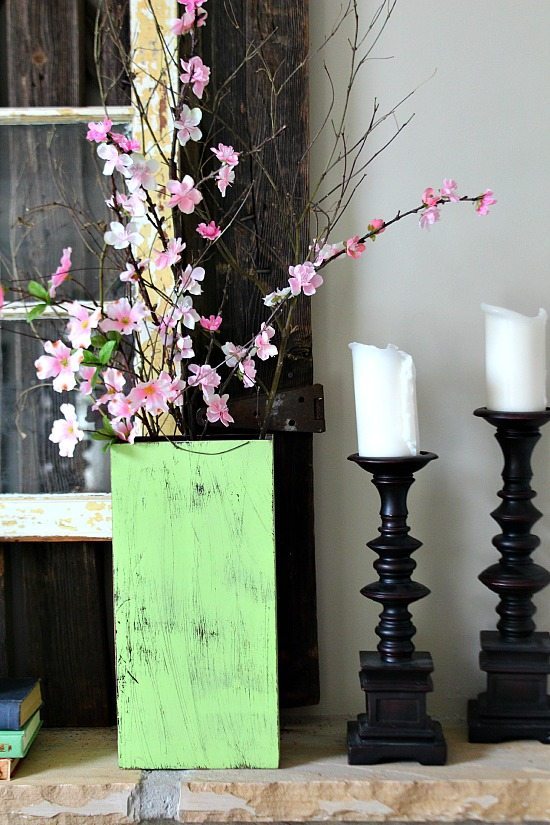 It's the perfect backdrop for any season and it adds so much texture and dimension! Really, I'm not just saying that so that you believe me 😉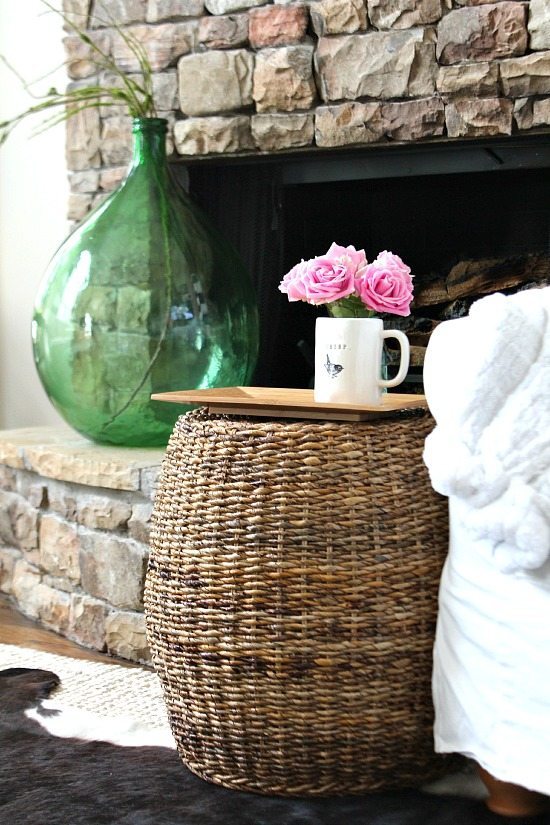 I found this perfect coffee cup at HomeGoods the other day, while I was shopping for nothing that I needed. I just thought it was perfect to add to my never ending cup collection.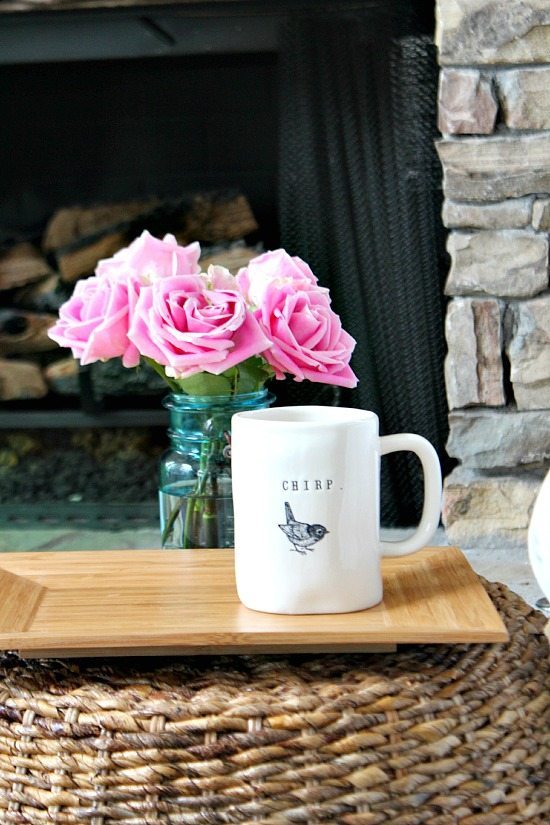 I mean, doesn't it just scream spring to you!?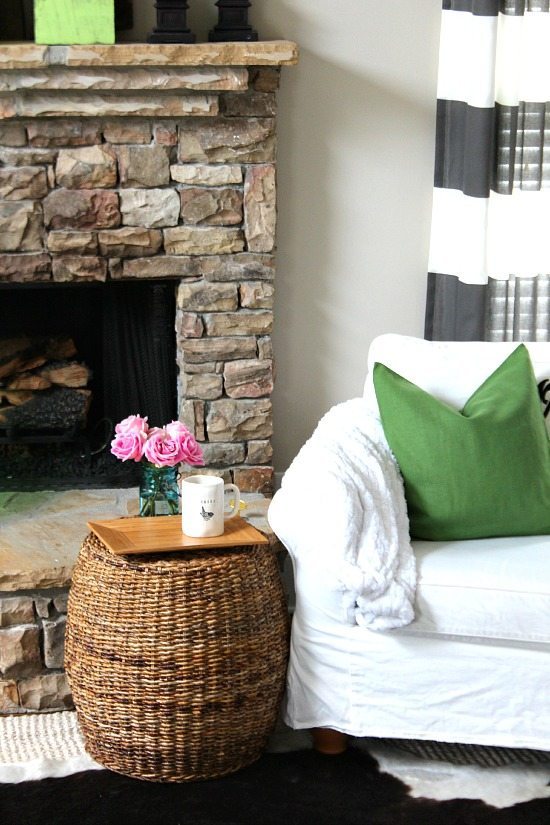 I could sit here all day, actually some days I do…but don't tell anyone. I guess that's why I haven't gotten much done this winter!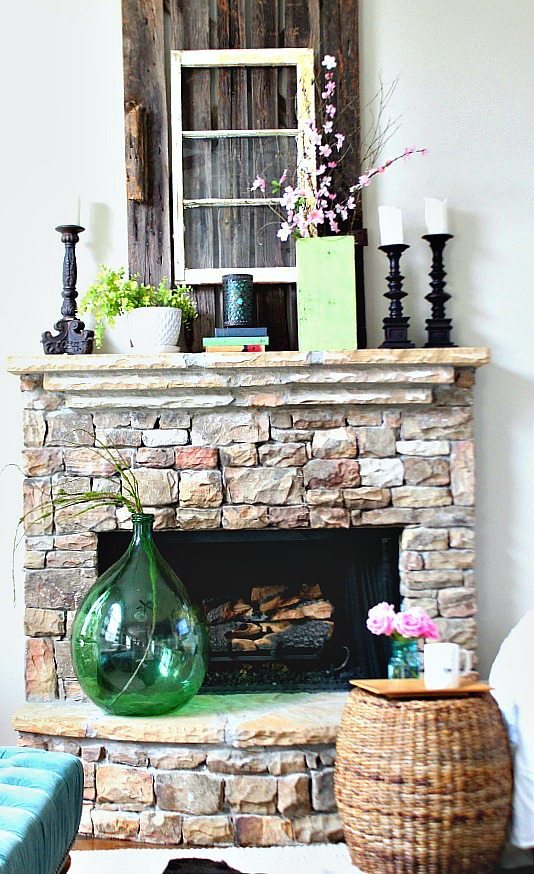 Come join me by the fire…
I only have one Chirp cup, I hope you don't mind using something else!
I'll tell you more about my Spring Mantel 😉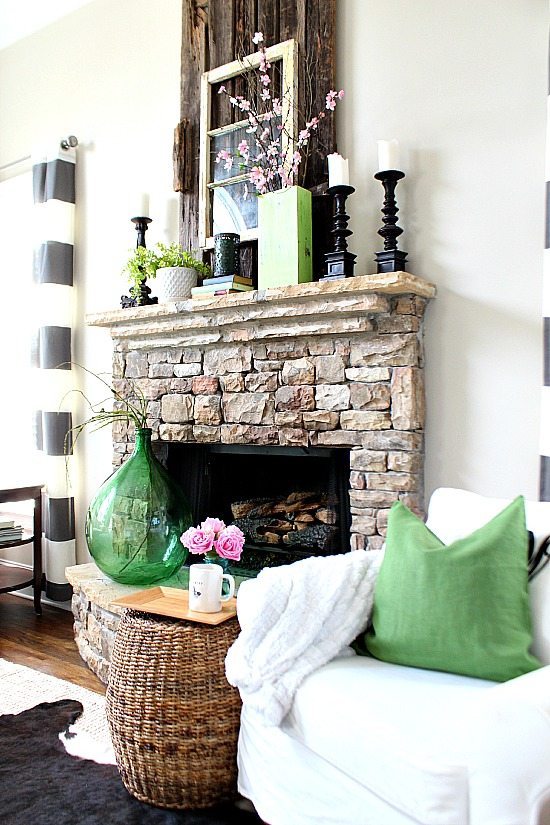 I'm so glad I convinced him to help me with that gate! The spring mantel at Refresh Restyle just wouldn't be possible without it!
Happy Spring!
Thanks to Daisy Mae Belle and At Home with The Barkers for putting this mantel tour together!
Check out my friends that are also sharing their mantels today: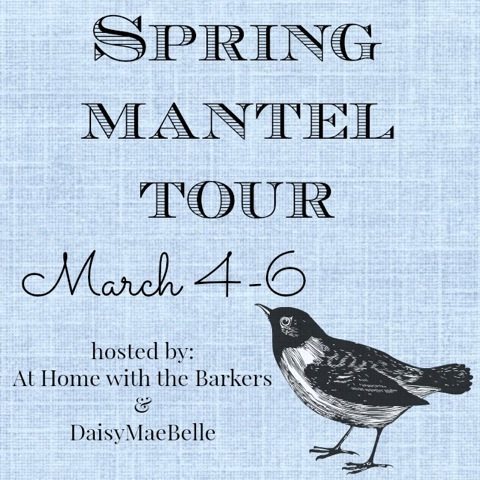 It's fun to see Mantels from the past: