Brown Wicker Mix on the Deck…sounds like a new drink
It all started with a yard sale find several years ago. These rocking chairs have been around for a while. They started life at my friend Joyce's house. I'm not sure how long she had them.  You can imagine my excitement when I saw them at her yard sale. Only one thing wrong with them, the rockers were old, worn and broken. I can only imagine the action those things have seen! Damaged rockers, no problem…I got my assistant started on that project and in no time, we were rocking. All of this was about 6 years ago.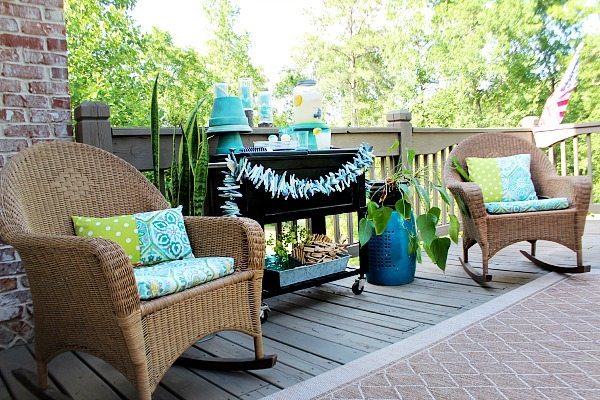 All was well with the brown rockers until I found 4 dining chairs that I loved, in a brownish wicker.
If that wasn't enough brownish wicker, I found yet another brown. These tall planters were too awesome to turn down. I walked around HomeGoods with them in my cart for a while, debating whether or not I wanted to add another….brown wicker. The dining chairs and the planters look great together, the rockers had to go or change.
If you're keeping up with me that's 3 different browns and 3 different wickers.
I grabbed my HomeRight Finish Max and my outdoor chalk paint. Just like I did here and here.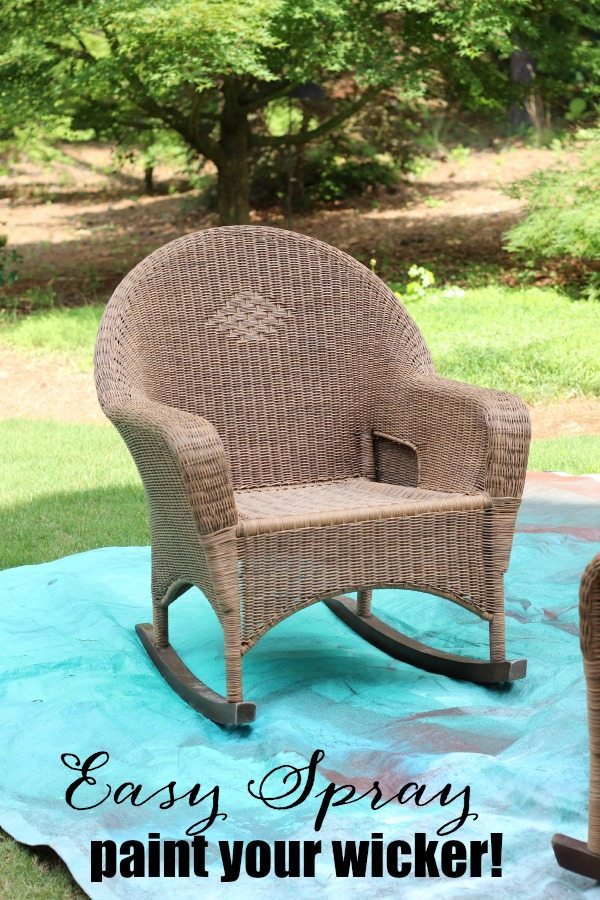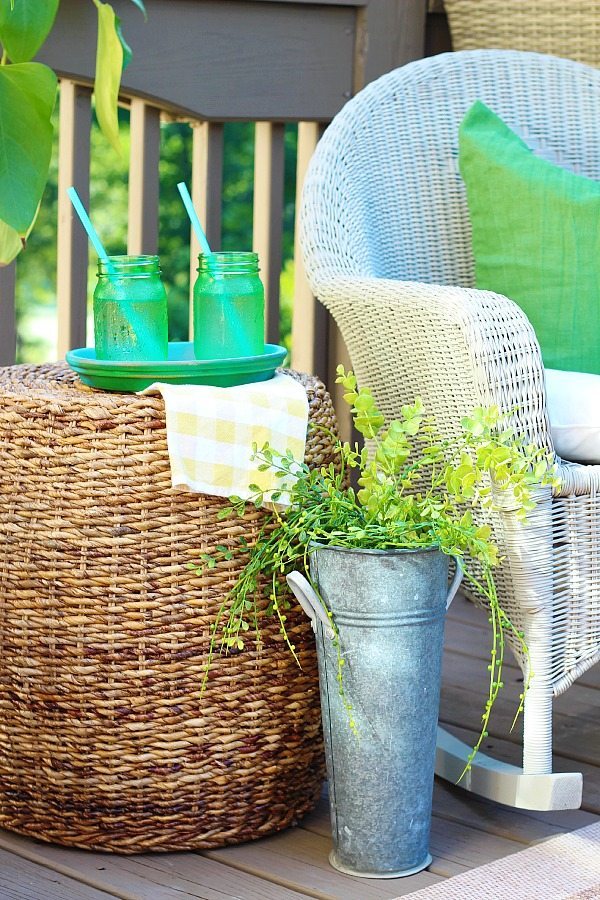 And then I decided to add green to my browns.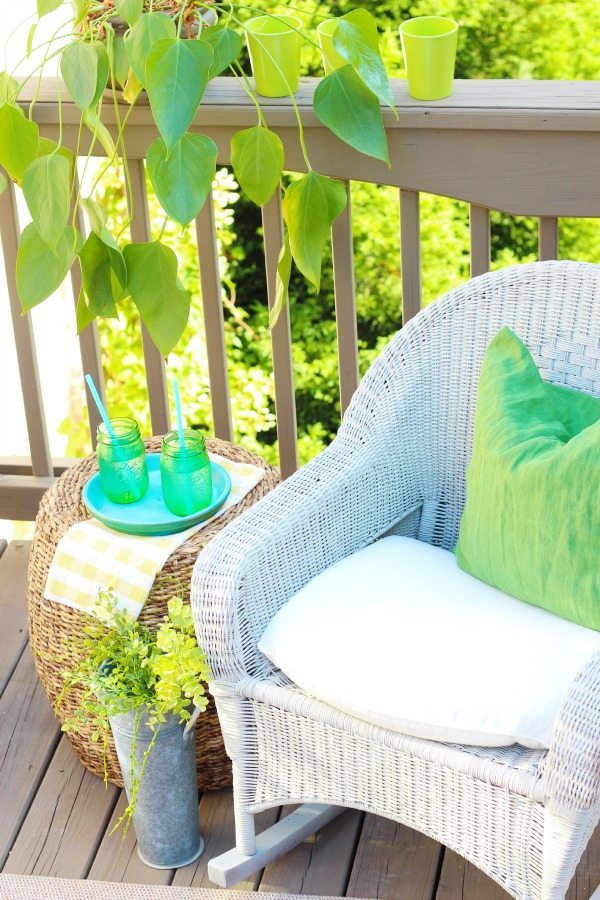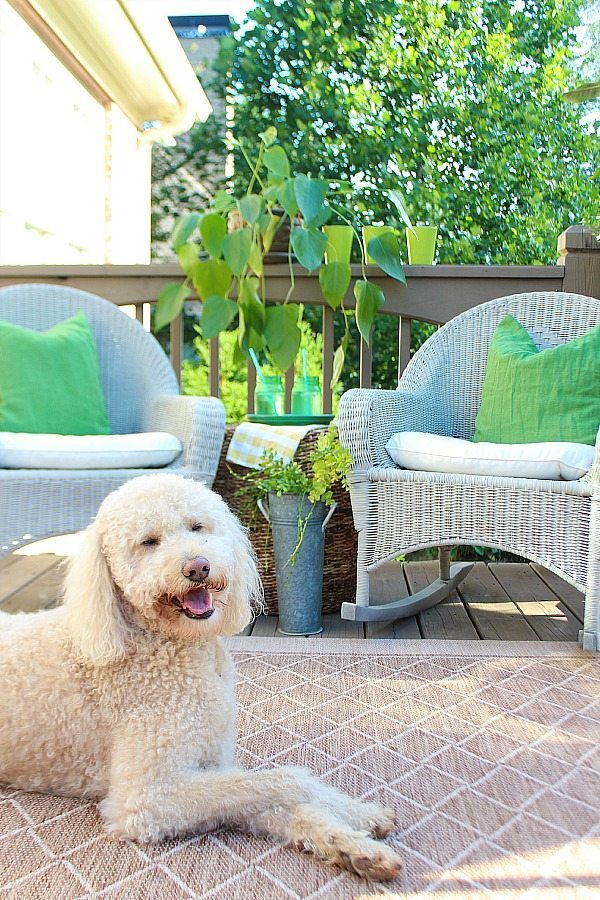 and that's how the story ended…all the brown wicker lived happily ever after.
Source List:
Tall Planters – HomeGoods
Wicker Dining Chairs – Target
Dining Table –  Birch Lane
Finish Max Paint Sprayer – HomeRight
Green Pillow Covers – Ikea
contains affiliate links