I love summer grilling, mostly because Mr. Refresh is always trying to perfect a recipe on the Big Green Egg.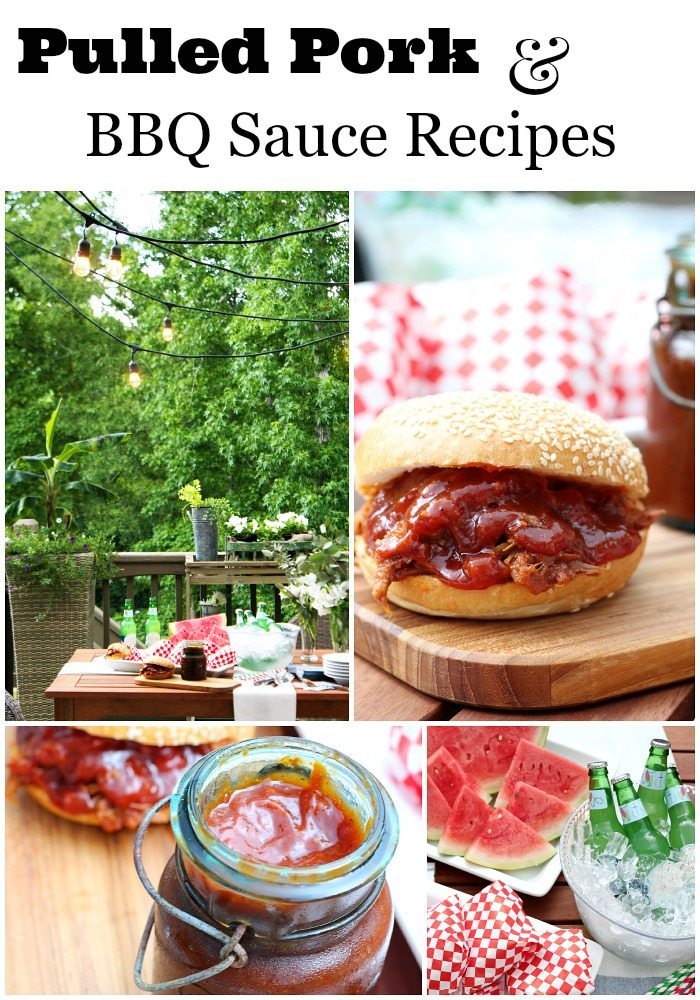 Pulled Pork and BBQ Sauce Recipes…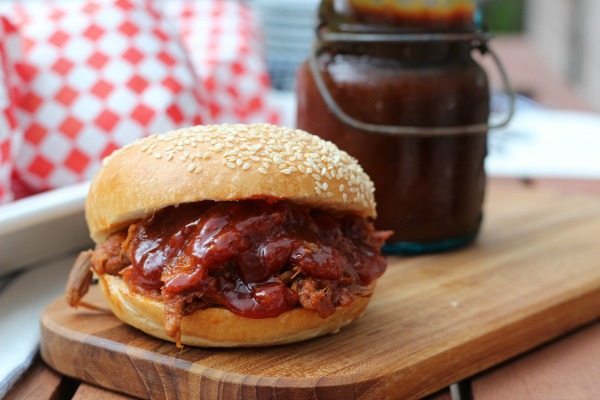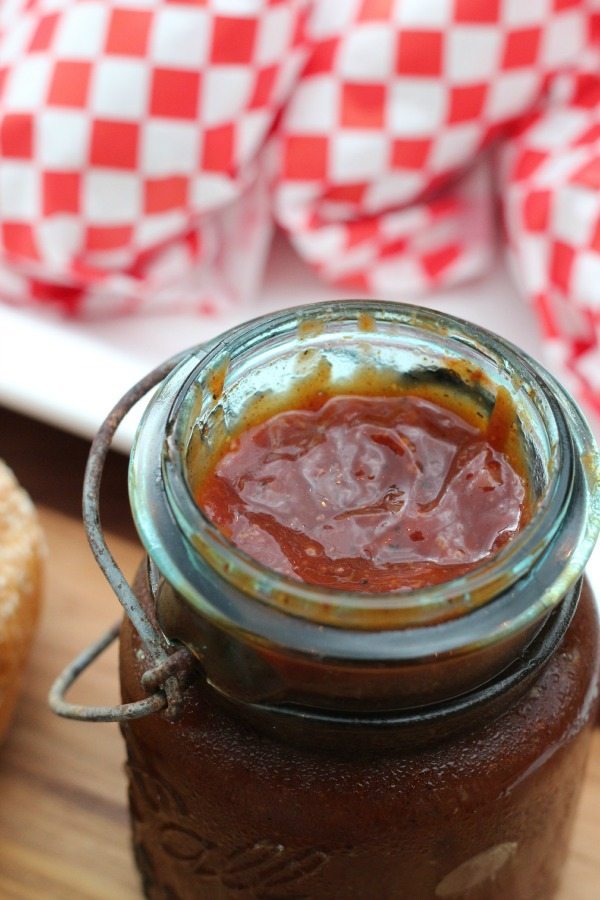 Pulled Pork and BBQ Sauce Recipe
Author:
Prep time:
Cook time:
Total time:
Perfect summer dish
Ingredients
1 6-7 lb. pork butt, trim the fat off
Weber Coffee Rub or Rub of your choice
2 Cups of Homemade BBQ Sauce –
1 – small onion – diced small
1 T minced garlic
2 T butter
2 C ketchup
1/3 C maple syrup – I used Finding Home from my friend Laura
1/3 C apple cider vinegar
1/3 C brown sugar – I used light brown
1 T Yellow mustard
1/2 to 1 T cayenne pepper – if you like it hot
1 T black pepper
1 T Chili pepper
Buns
Instructions
After trimming the fat, rub the pork butt with your rub, refrigerate for 6-8 hours.
Heat your smoker to 250°- 275° cook for approx. 5 hours, until it reaches an internal temp of 190°
Cover in foil, cook for 1 more hour at 300°, let the pork rest in the foil for about an hour.
The pork is easy to pull apart at this time.
Sauce:
Add butter to a frying pan, cook onions until clear, add garlic. Simmer for 5 minutes on low.
Add the rest of the ingredients and cook on low for 30 minutes, stir.
Put it in a mason jar and refrigerate, keeps well for 2 weeks.
You can use any maple syrup! I used some that I bought from my blogger friend Laura at Finding Home. It's amazing!
I worked at a BBQ restaurant when I was a teenager and they made the best BBQ sauce. They never told me what was in the sauce…but I think I'm very close with this one!
You know what they say…the secret's in the sauce 😉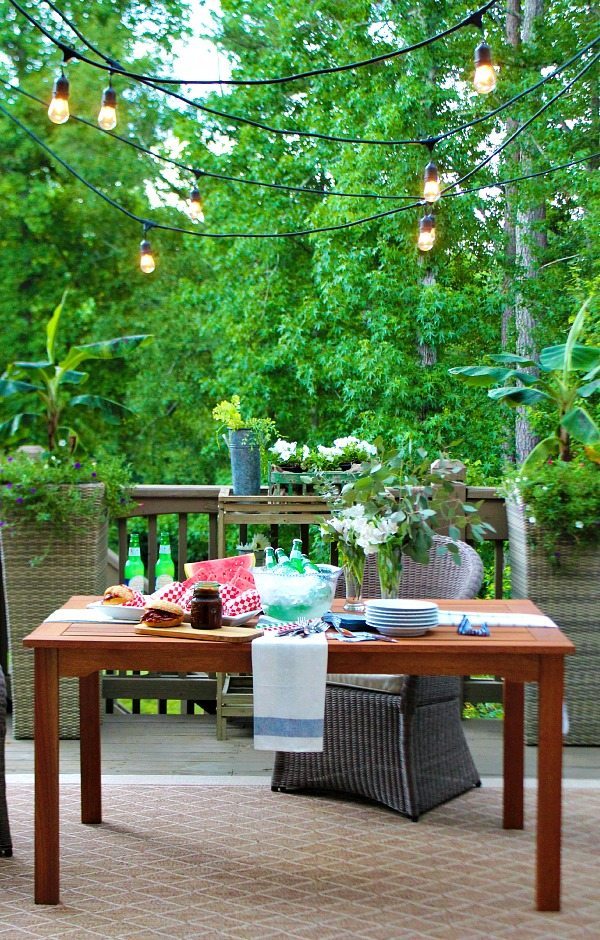 And I finally got lights hung on the deck…I have been wanting to do this forever! I'm still trying to convince Mr. Refresh that we can leave them up all summer! Who doesn't love a party on the deck?!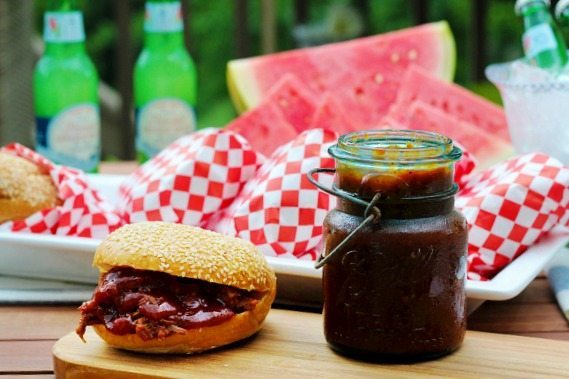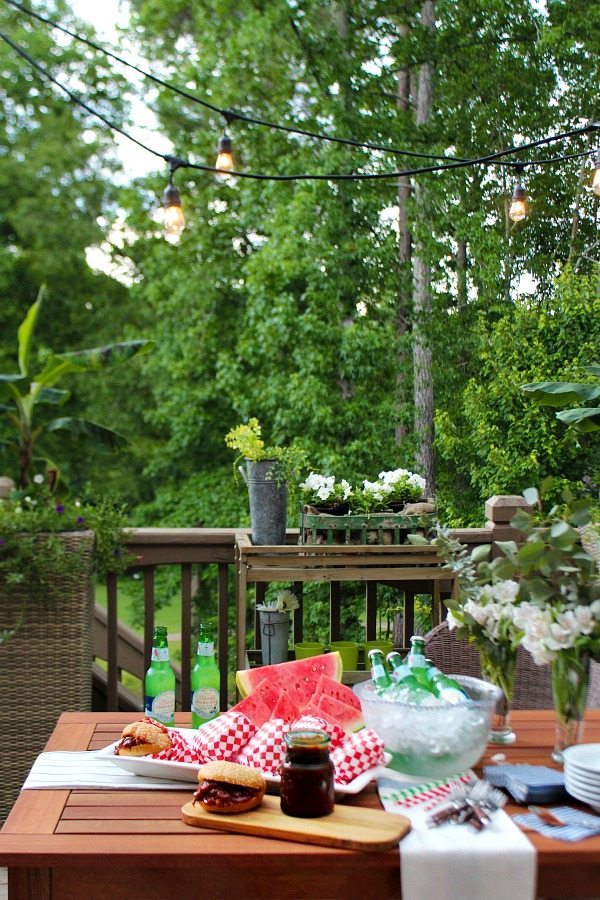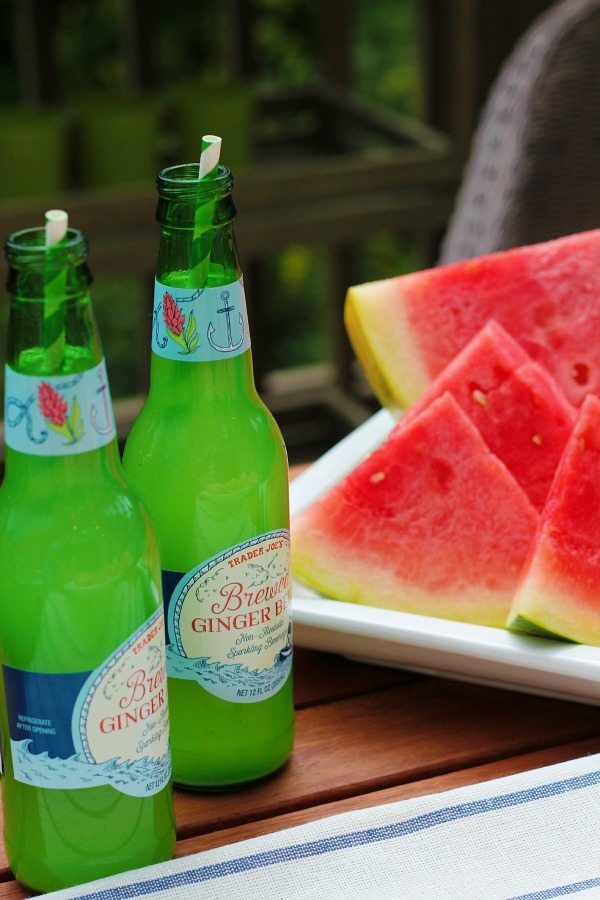 If you see the smoke rising from the back yard…yes, you should stop by and join us!