I've had this chair in the corner of the master bedroom, it's been in hiding.
I loved it when I first bought it 10 years ago, but my taste changed and so did my wall colors. I went from the warm reds and golds to cool grays. This chair just hung out in the dark corner until I had a brilliant idea.
But first: How to Spray Paint Wicker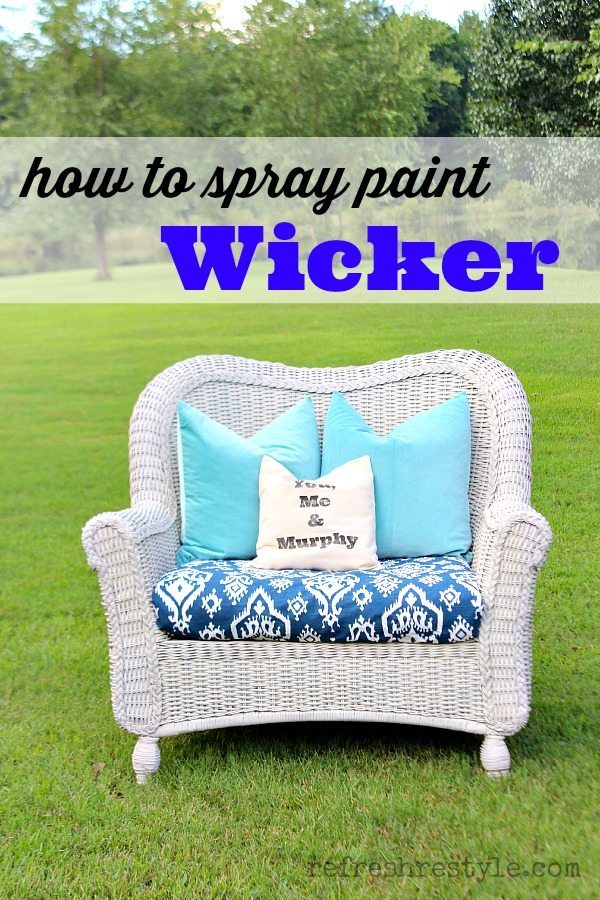 My 6 dining chairs were so easy to spray paint (see them here) with the HomeRight Finish Max, I thought how about this chair!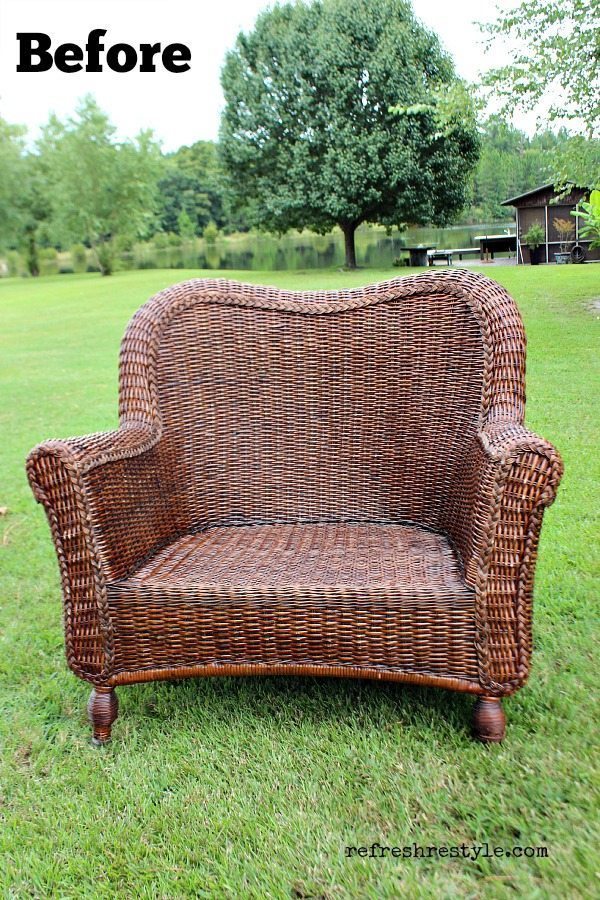 So I drug the brown beauty out to the back yard and got busy.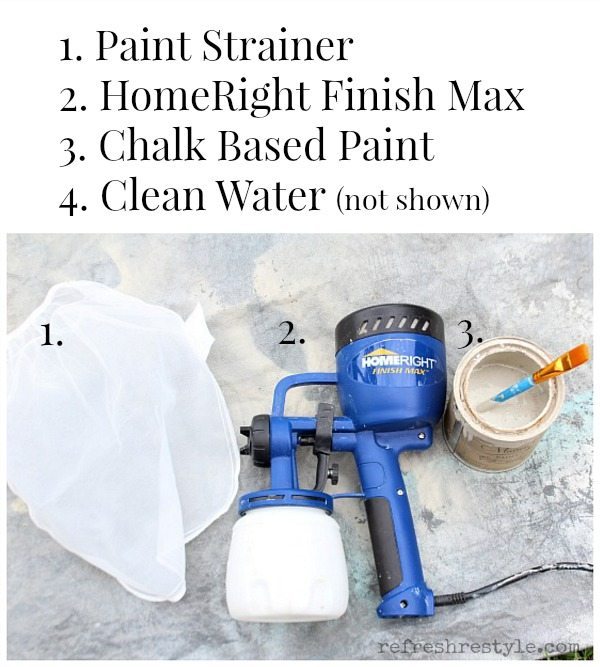 I used the same paint that I painted my dining chairs with. It's a chalk-based paint that needs very little prep. All I did was dust/vacuum the chair.
I strained the paint, because it was dry around the top of the can and I didn't want to clog up my sprayer.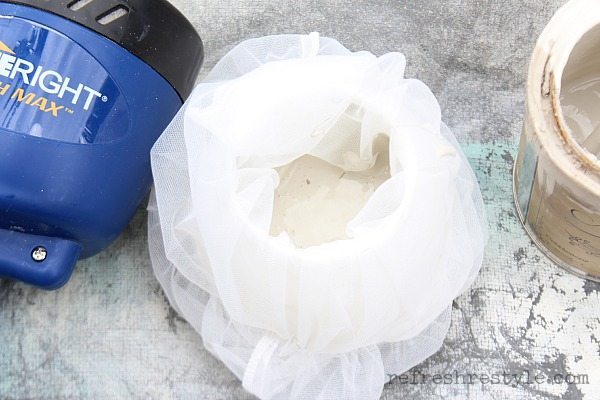 Follow the directions with the sprayer for thinning, I live on the edge, I just eye balled mine. After you use the sprayer a couple times, you can judge the consistency.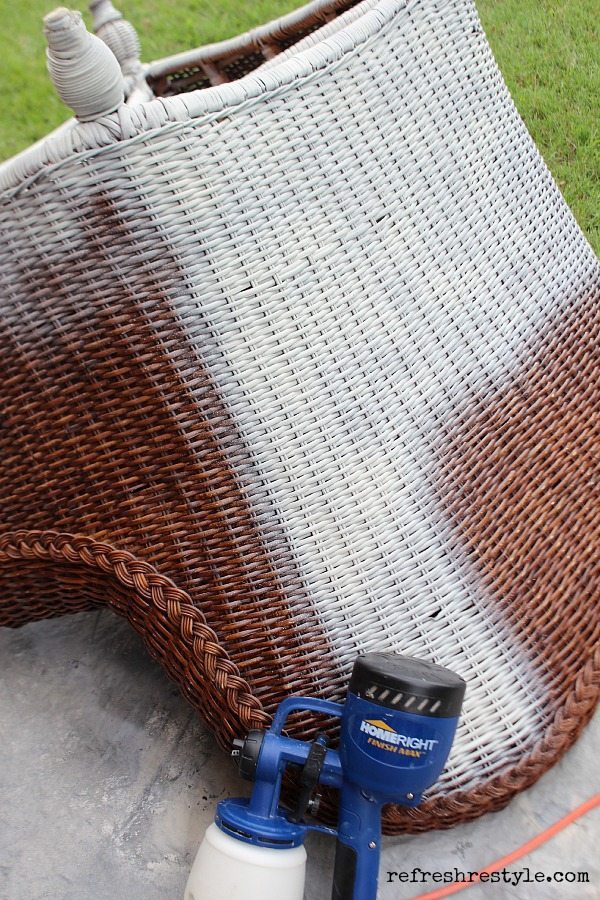 After I applied 2 coats of paint, I let it dry for 24 hours and used the HomeRight C800766 Finish Max Fine Finish Sprayer
(affiliate link)
to apply a water-based top coat.
One think that I haven't mentioned is, this awesome sprayer is so easy to clean! I'm lazy and I would not be using it if it took a long time to clean!
Just think about it, you can paint it any color you want!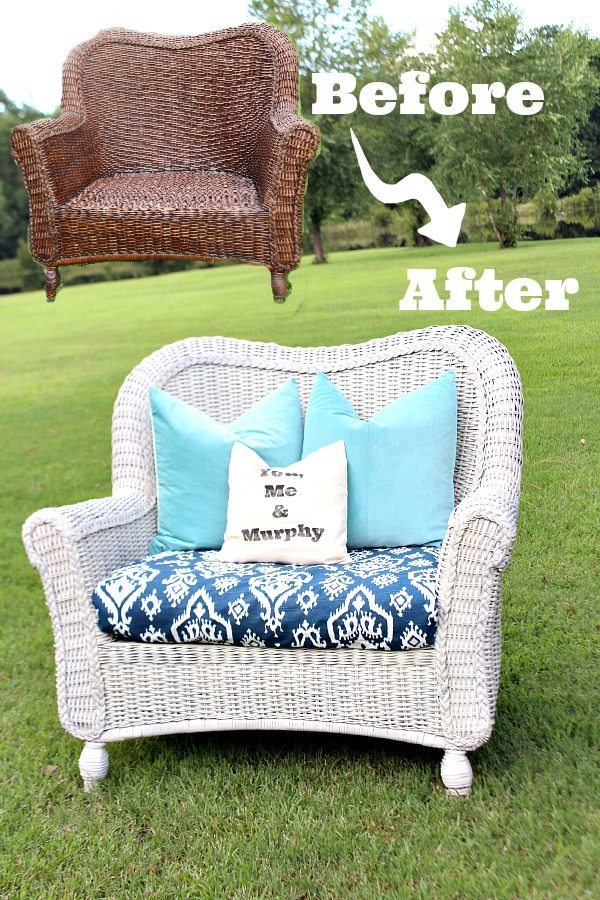 Murphy is so impressed with my skills, she/we love the new look!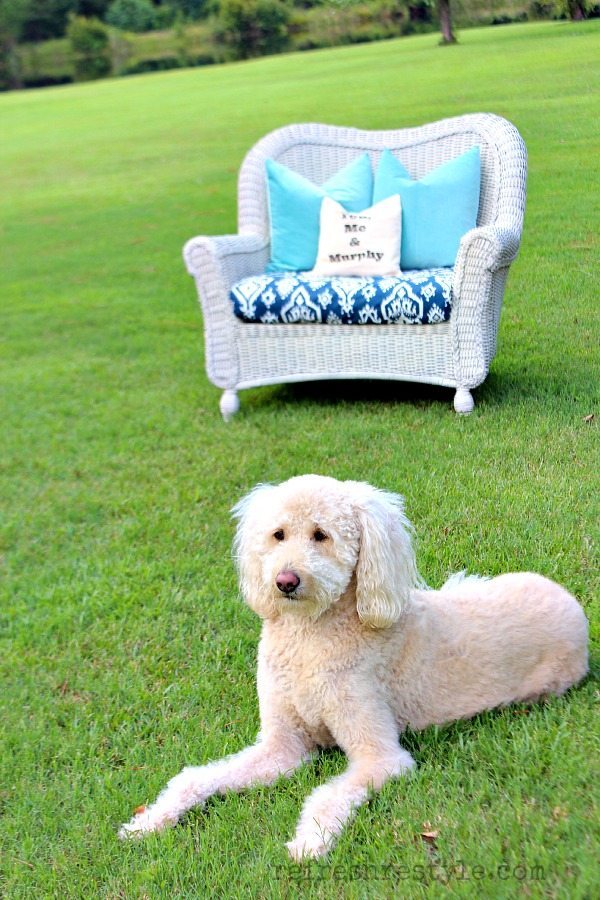 I definitely won't be putting this baby in the corner of a dark bedroom again 😉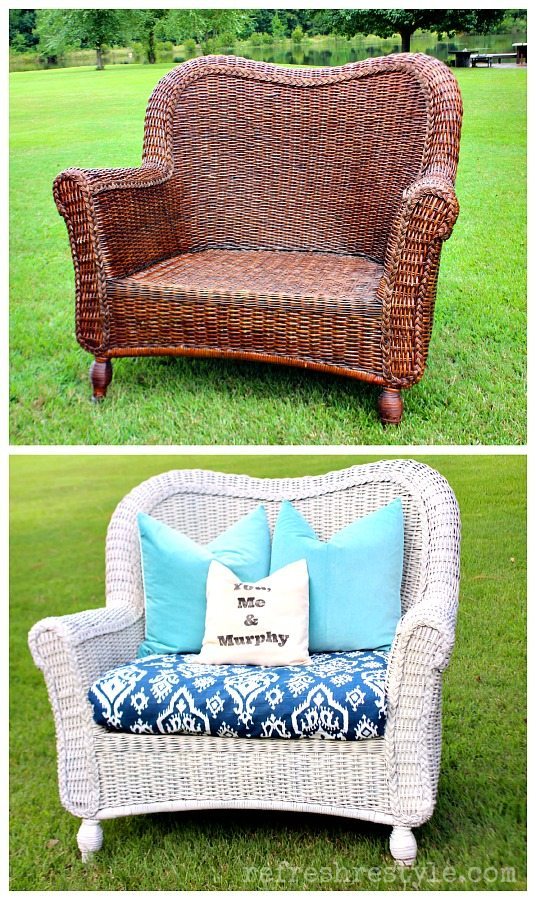 I walked in the kitchen door and looked at the bar, sitting right there might be my next project…4 brown wicker bar stools 😉