One of my favorite memories from the growing up in the country was when my brother would build a fire for us to roast hotdogs.
S'mores Caddy

Back then he'd just build a fire in a spot in the yard. A place that he'd probably already removed the grass, even though I never saw him remove the grass.
We'd collect sticks from the woods and shave the bark off the end, grab of our hotdogs and play in the fire, I mean roast our dogs.
We would have marshmallows occasionally.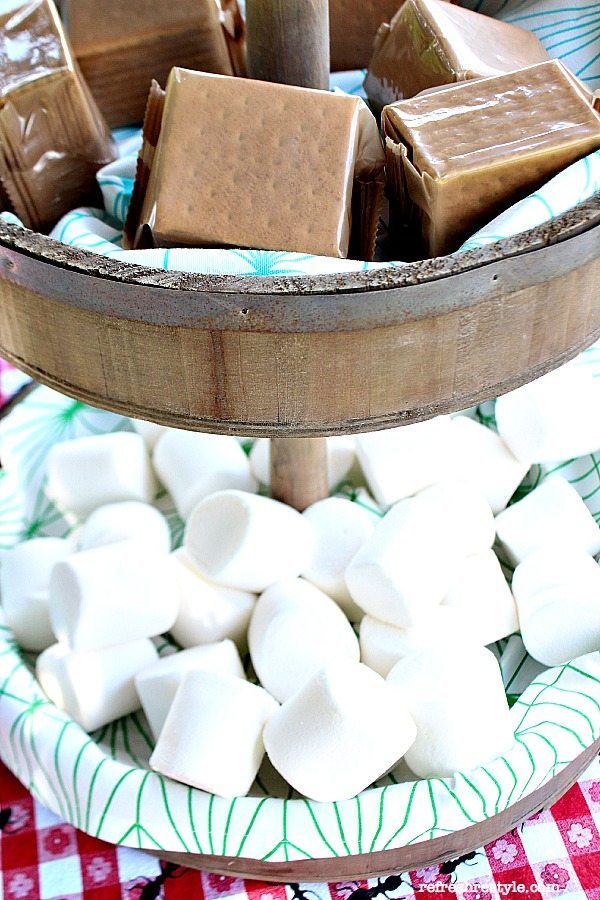 We didn't have an eclectic spool table to sit our S'mores caddy on.
We'd just stick our hands in the bag.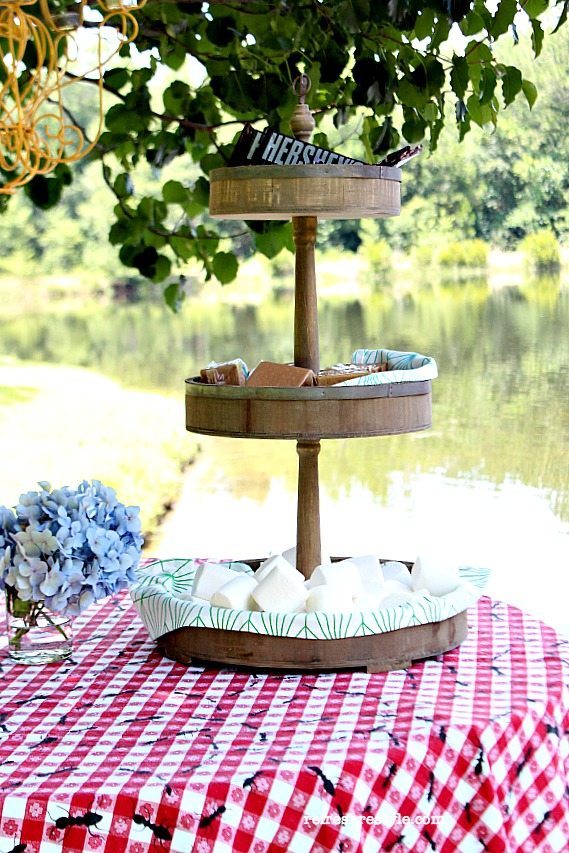 These days, we have fancy fire pits and metal skewers.
Things have really changed a lot 🙂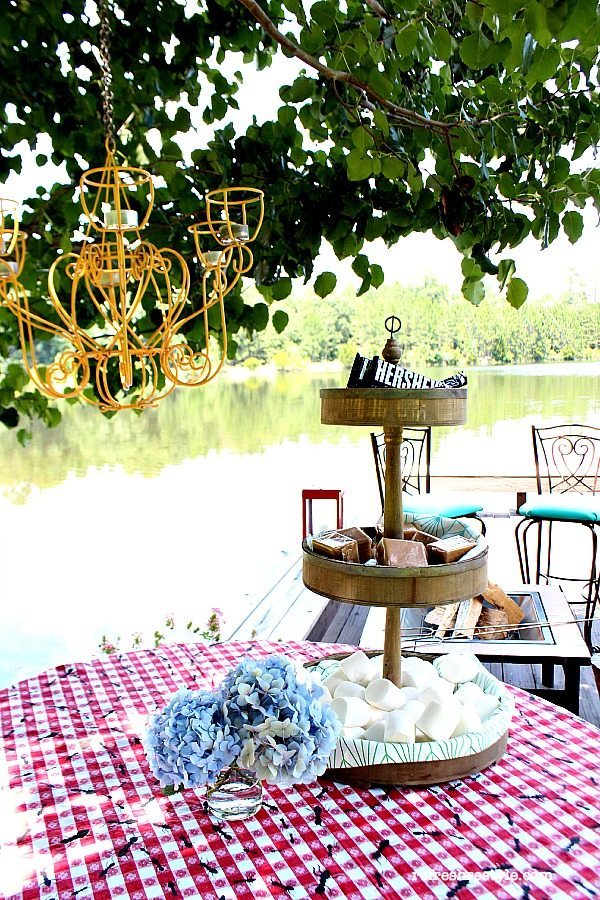 No matter the circumstances we'd find a way to toss another marshmallow on stick, burn it to a crisp and act like it taste good so Mama would let us char another one.
We weren't supposed to waste food and we couldn't have another until we ate the one we just roasted.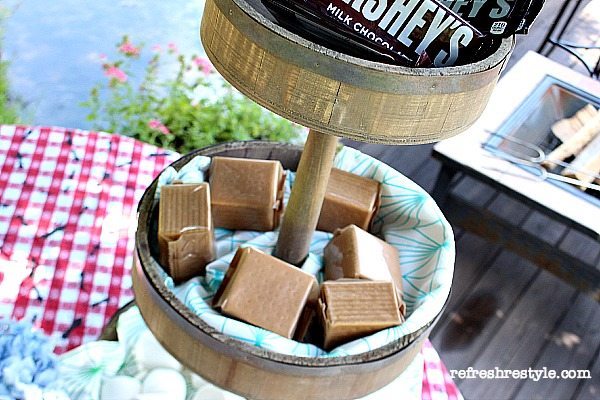 We probable didn't have chocolate or cute little square graham crackers either.
But that didn't dampen our fun.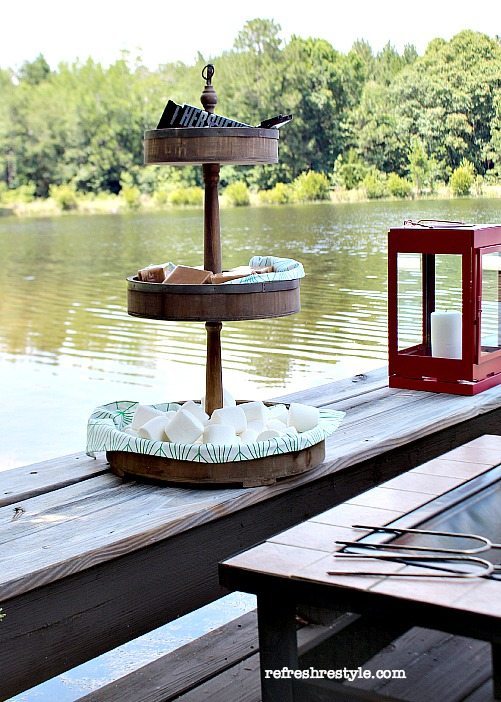 We were more excited about an open flame than a piece of chocolate.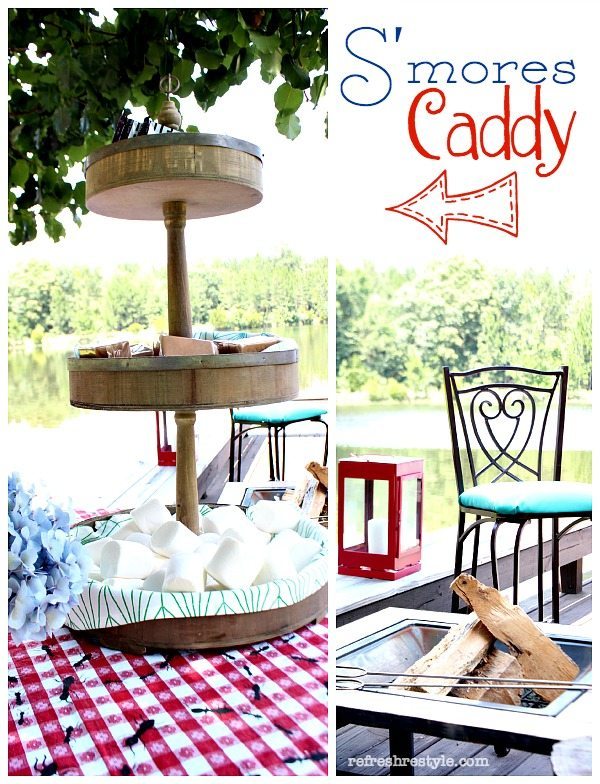 They'd tell us that if we played in the fire, we'd pee our pants that night while we slept.
I never understood that one…
You probably remember seeing this 3-tier Stand before over here.  It's been busy this summer 😉

ps. We use 2 deck mats if we light the fire on the deck 🙂