I'm always talking about dressers and chests, today I'm sharing a cute little kid's table and chair set.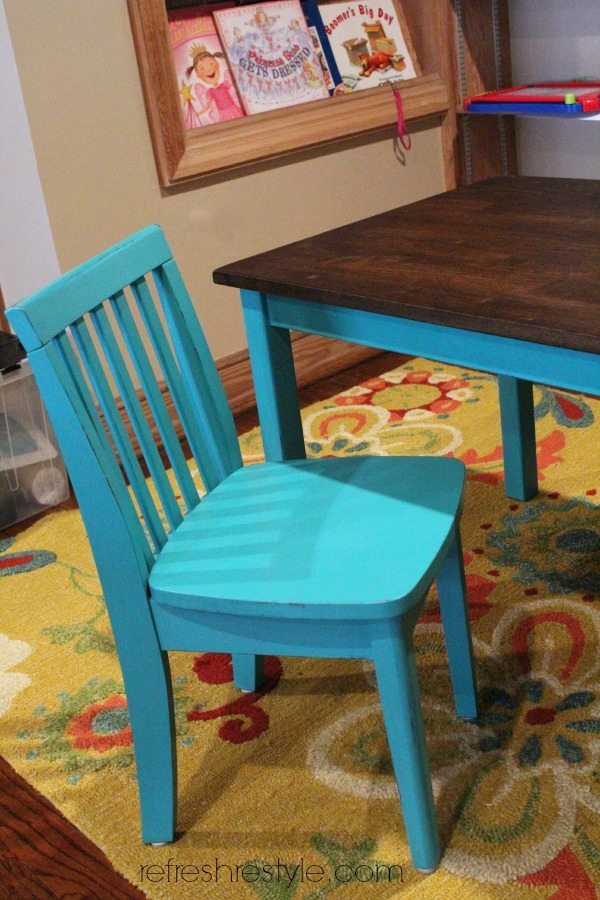 The sweet owner of this little set had just moved to town.
Mom and Dad had an idea to make over her favorite piece of furniture.
To make her feel a little more at home in this strange new place.
A special area just for her.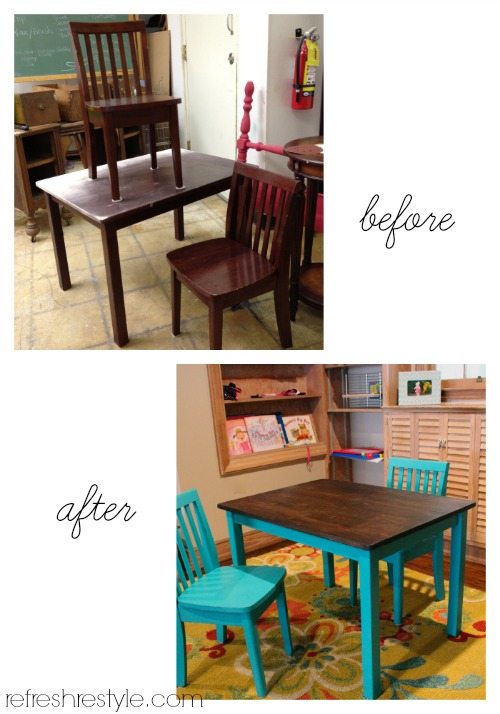 This is where she reads,
she colors and
she eats.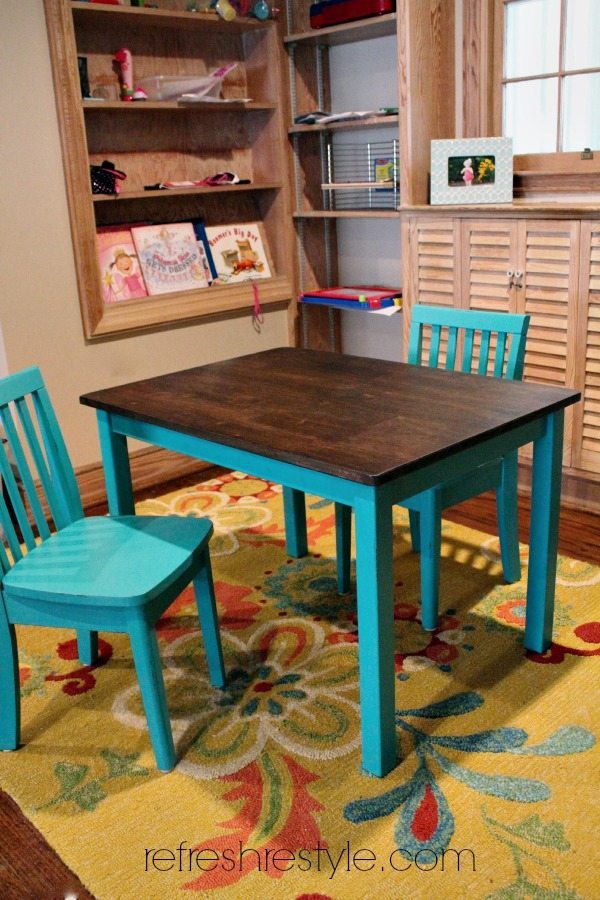 When you're young and you move, it can be difficult.
Just ask my children.
I think it was a great idea to create a special area just for her.
A place for her books, toys and her refreshed table and chairs.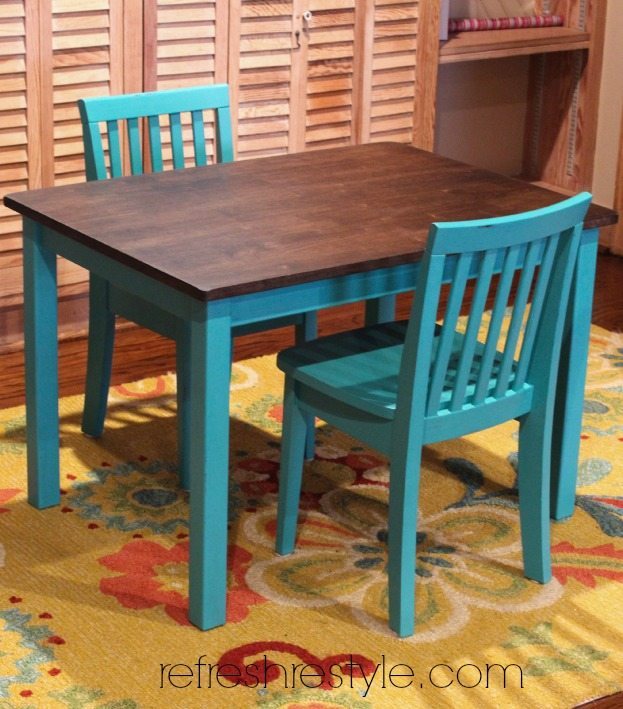 The rug came first.
All the cheerful colors just say "fun"!
I can imagine all the good times around this little table.
The giggles and coloring in the lines. The mac and cheese and popsicles.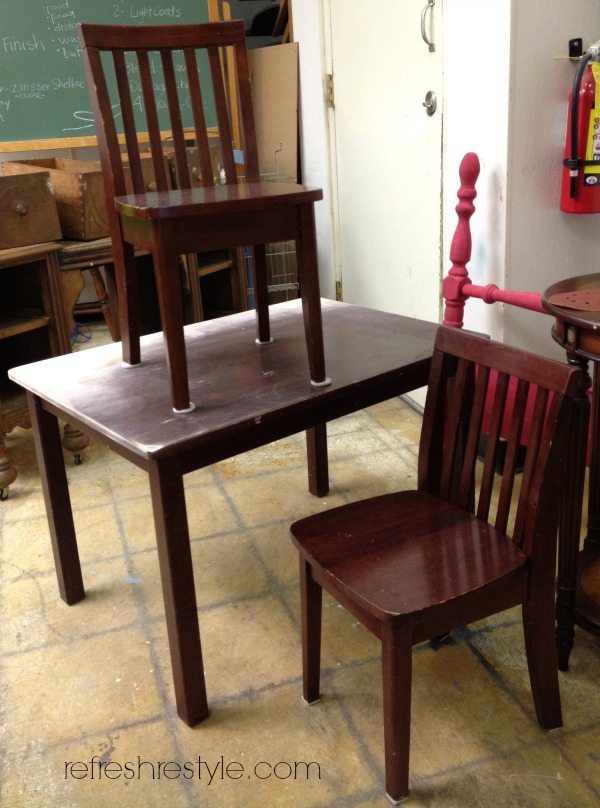 Sure it was a sturdy little set before.
*yawn*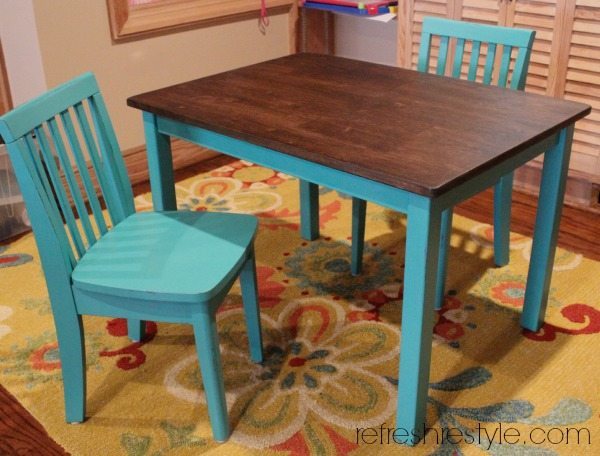 But now it's all fun and games!
Check out this other set that I did, from ballet to beachy!