Hello friends, it's time for Thrift Store Decor ideas! I'm sharing this luggage rack idea. I am slightly obsessed with these, I like to use them to hold trays and in the guest room for visitors.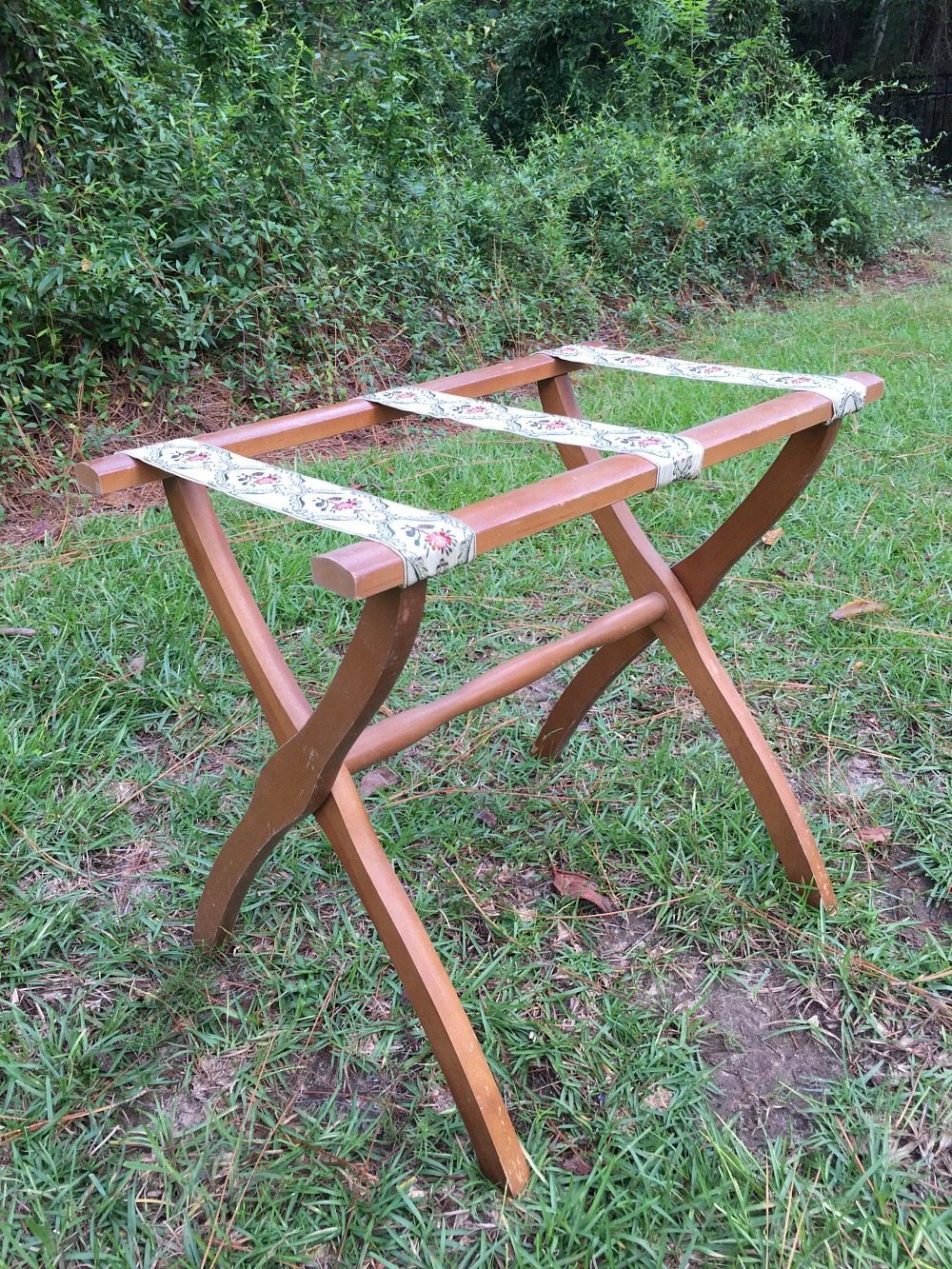 Be sure to check out all the thrifty ideas a the bottom of this post!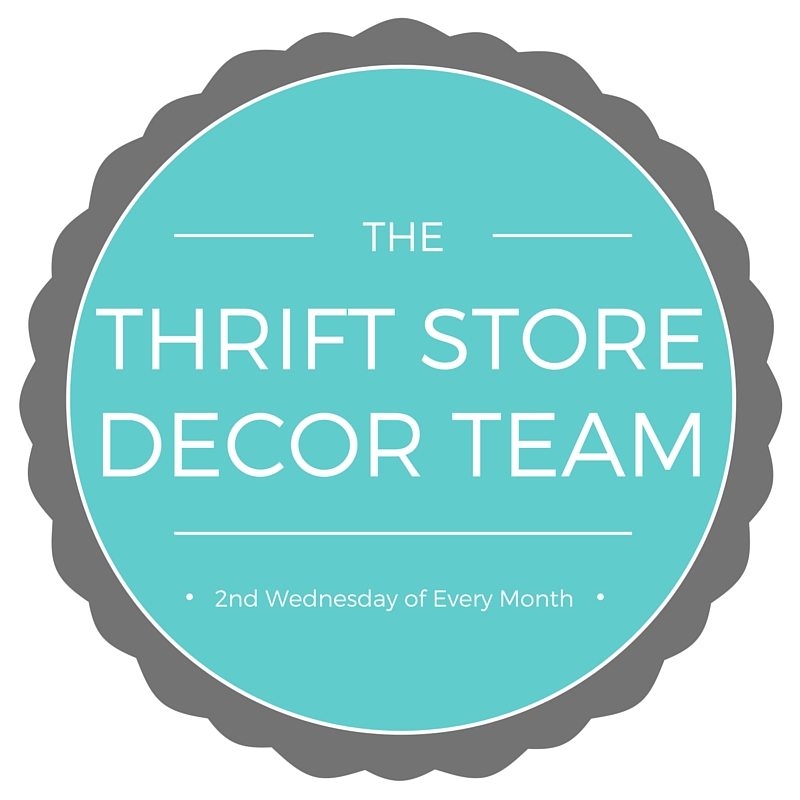 This little update was quick, it's totally my style now. I love using spray paint. I grabbed this can of Rust-Oleum Chalked Spray Paint at Walmart, got the ribbon/webbing from there too!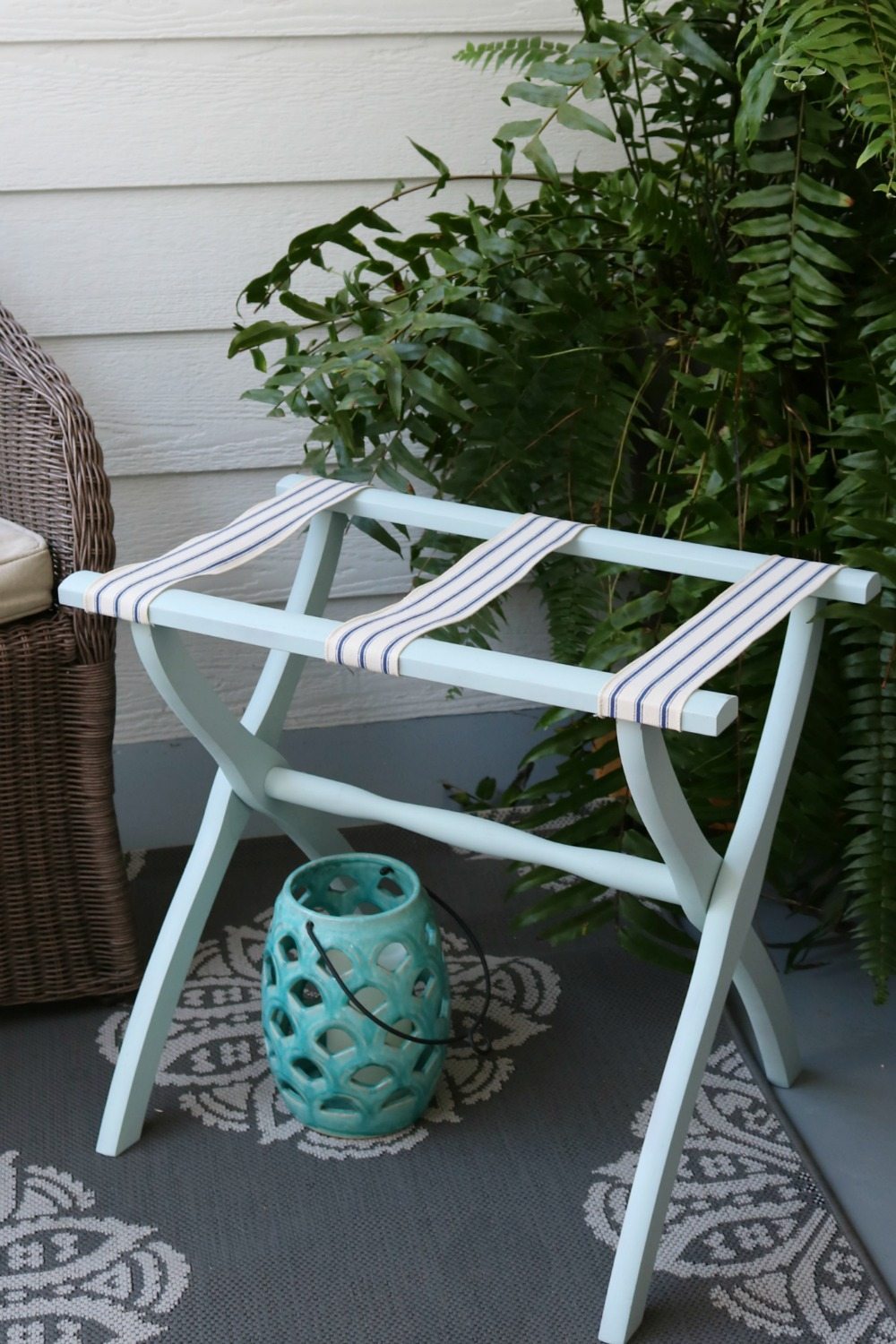 Luggage Rack
Sand Paper
Cloth to clean – I use warm water and Dawn detergent
Paint, I used Rust-Oleum Spray Chalked Paint color: Serenity Blue
Webbing, I used ticking striped ribbon from Walmart
Flat head screw driver to remove the webbing and you may need needle nose pliers.
Upholstery tacks or stapler
Tape measure
Sand luggage rack, clean and remove the staples holding the webbing. Use the webbing to determine the length of your ribbon. Cut three pieces. Apply thin coats of spray paint according to the directions on the can. After the luggage rack is dry, attach the webbing. I did all of one side first before I continued with the second side.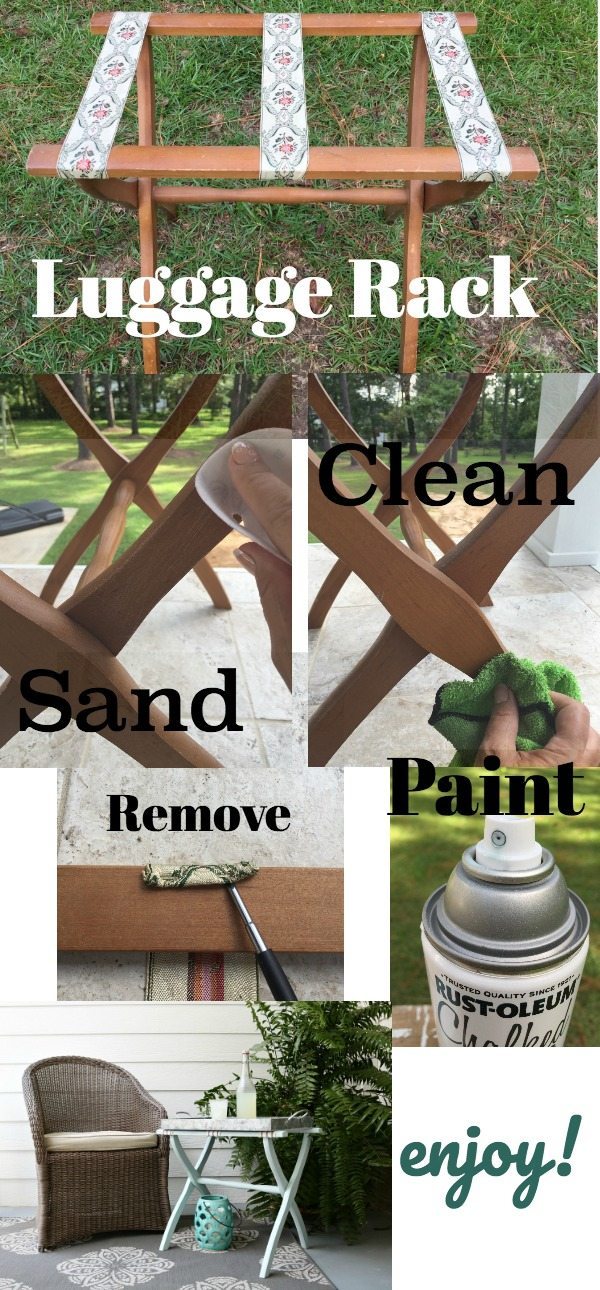 I used small upholstery tacks or nails to attach the webbing, but you can use staples: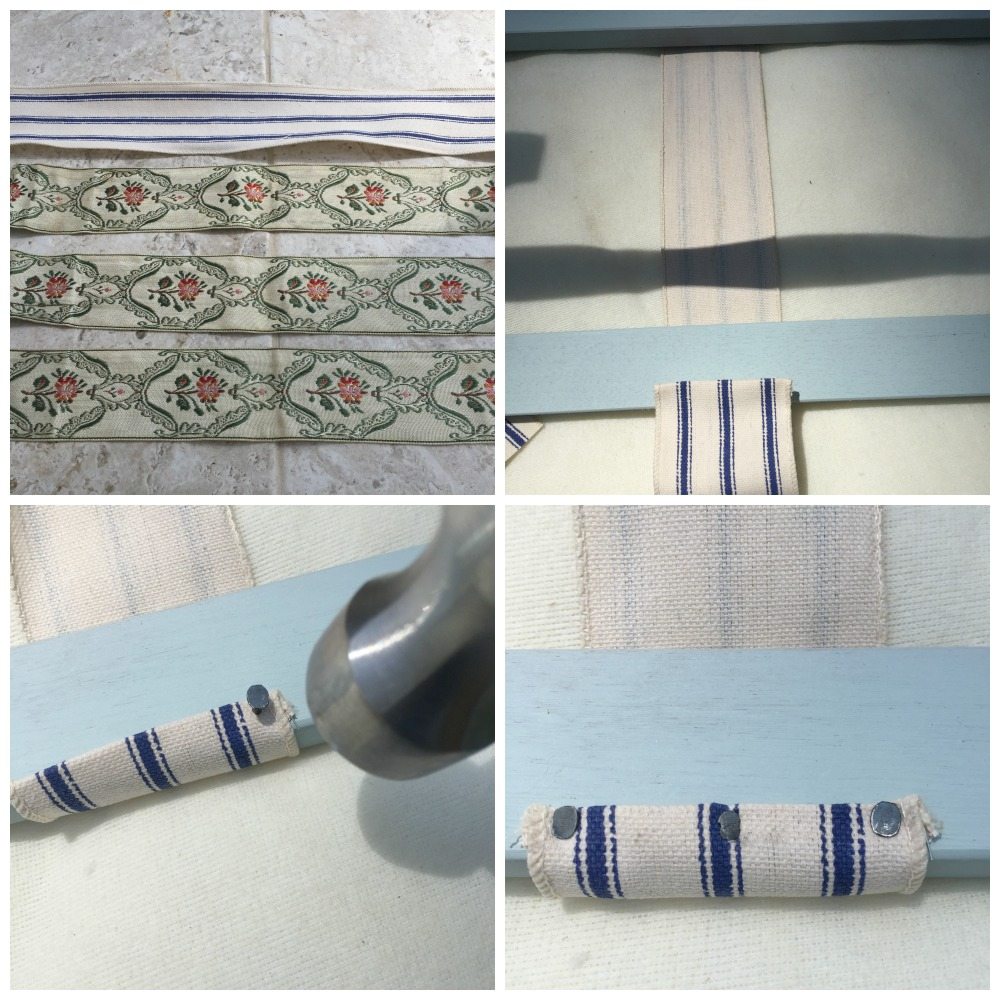 Tip: I love these nozzles on the Rust-Oleum paint, my finger really appreciated it! One can of spray paint can really change the world 😉 or at least a thrift store find like this luggage rack!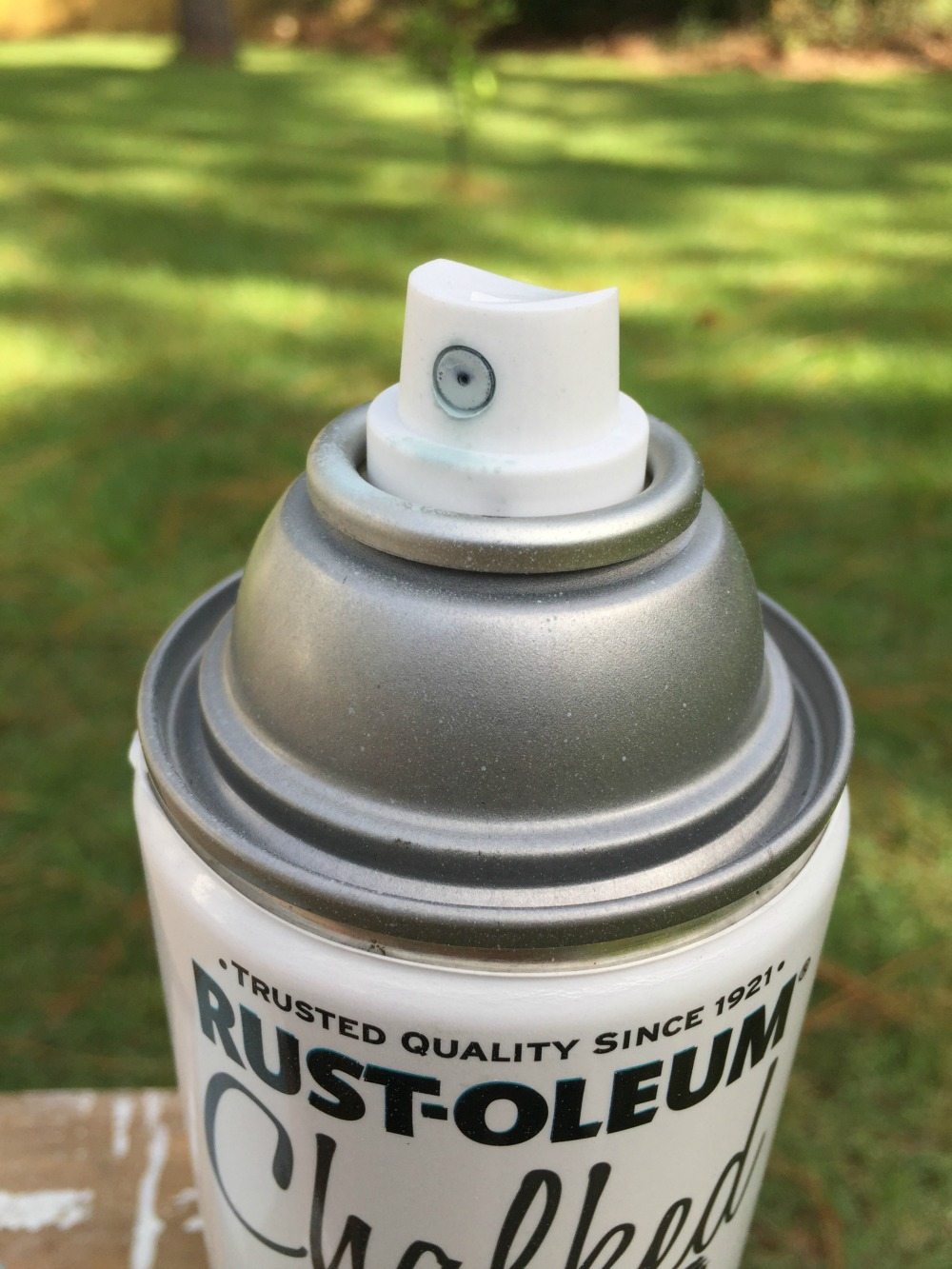 Add a tray to use for a side table!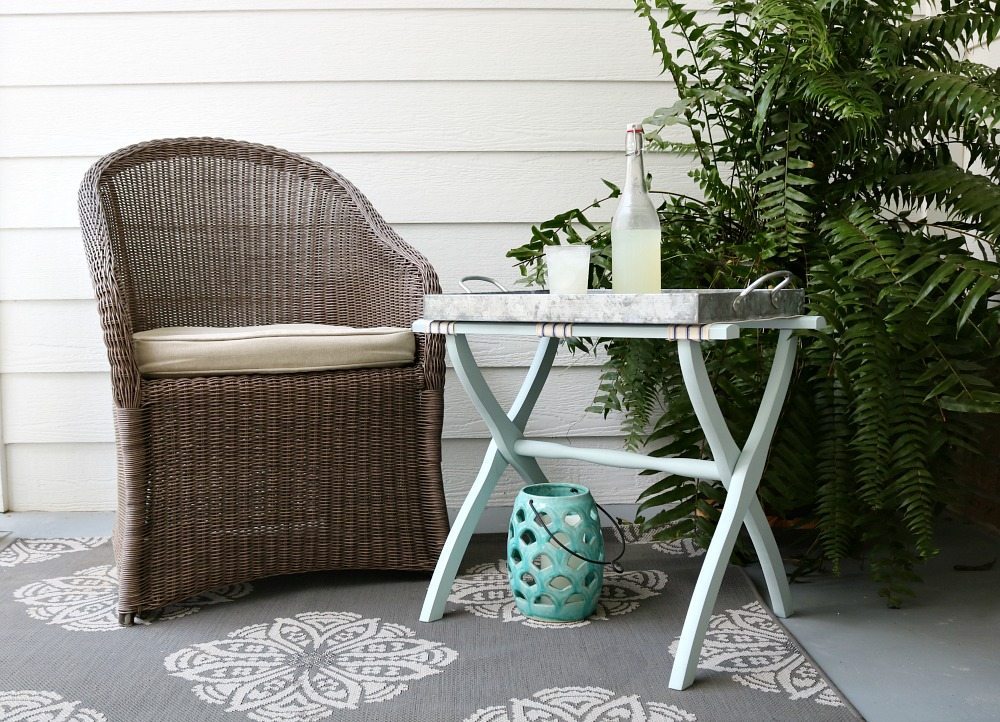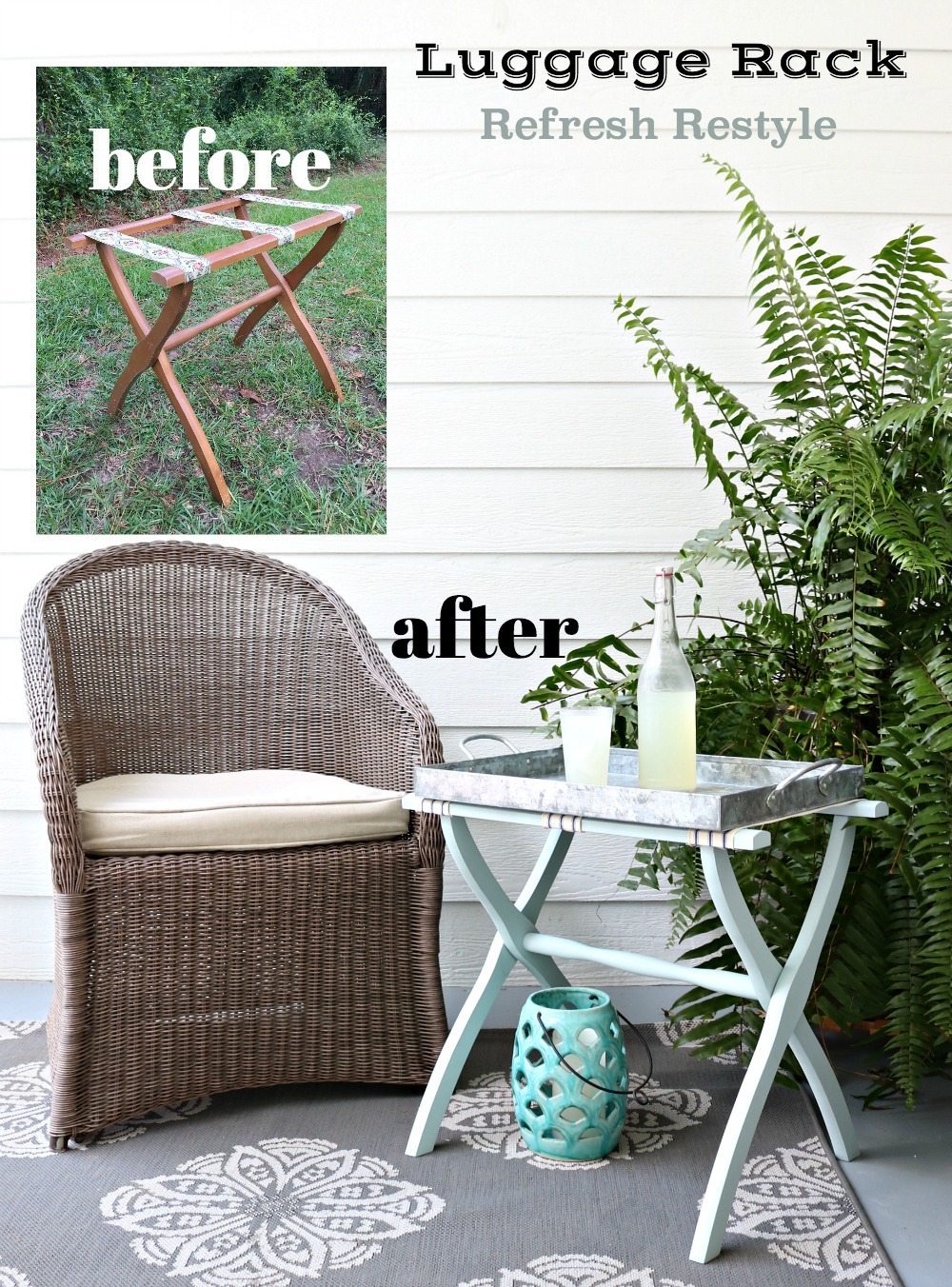 Simple and easy, those are the kind of projects that I love! Now I have a stylish side table or I can use it as a luggage rack when needed.
Stop by and see my friends: