This post is sponsored by Better Homes & Gardens at Walmart. Affiliate links have been added for your convenience. All the opinions and love of the products are mine.
I'm excited to share my kitchen makeover before and after today! Since moving in last December I can honestly say that my kitchen has not been the heart of my home until now!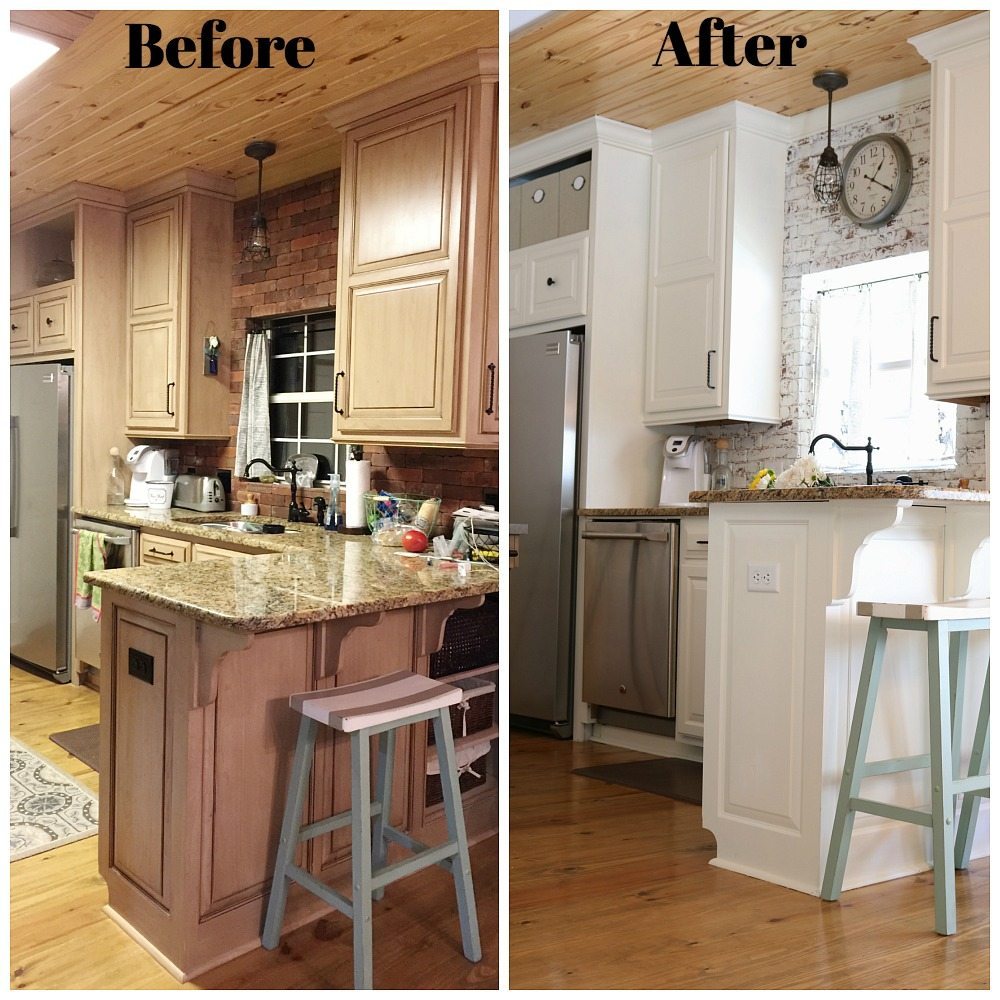 Every thing you see was purely cosmetic. The cabinets and brick backsplash were painted, this was a great way to create an open bright kitchen on a low budget, I'll share more about the painting in another post.
I loved the house and lot so much that I was willing to live with the kitchen while we made other big changes to our Alabama Farmhouse. Like remove walls, remodel a garage and build a porch.
It felt like a small dark cave when you walked in. Now that it's light and bright and refreshing.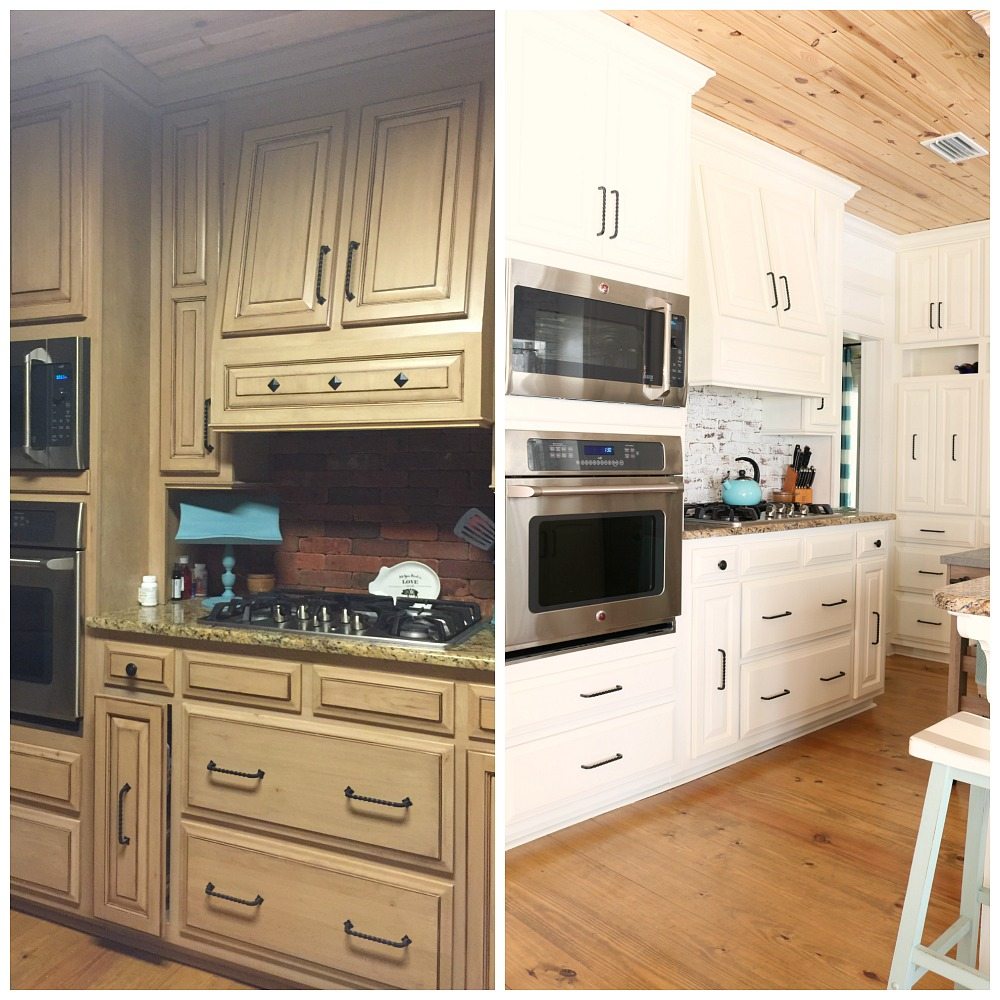 I was very anxious to decorate the kitchen after living in the house for more than half a year. I wanted to organize the counters and add an island to create a more efficient work space. With a few accessories from Better Homes & Gardens available at Walmart, the kitchen looks great and it's budget friendly!
The kitchen's monochromatic wood tones that didn't match and didn't contrast made for a bland space. Now it feels cheery and open. Honestly it's a small kitchen but it's looks so much larger.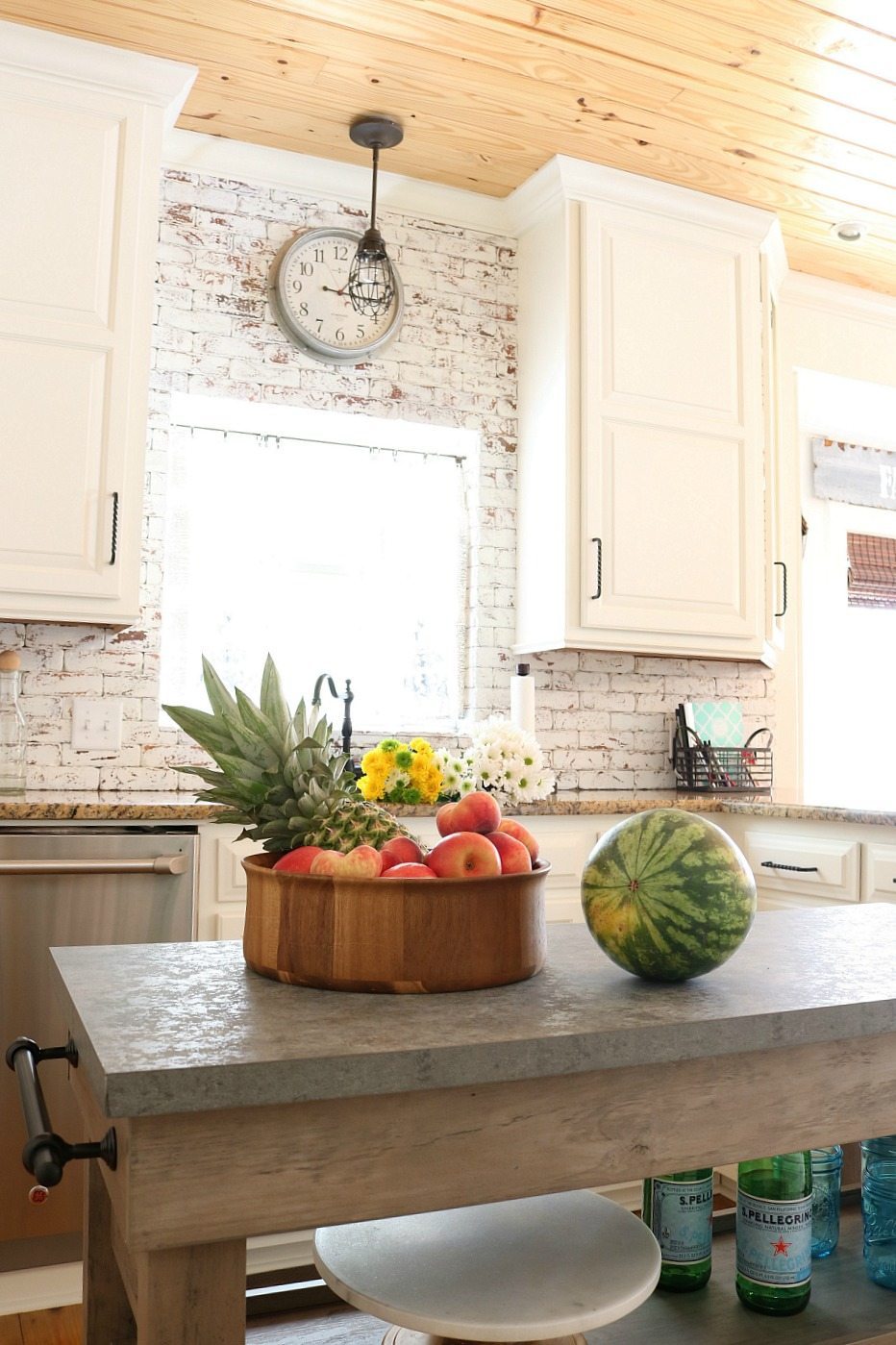 The kitchen island makes a great area for storage and prep. The top has a concrete look, giving it just the right amount of modern and rustic feel for my farmhouse kitchen. I can roll it around when needed.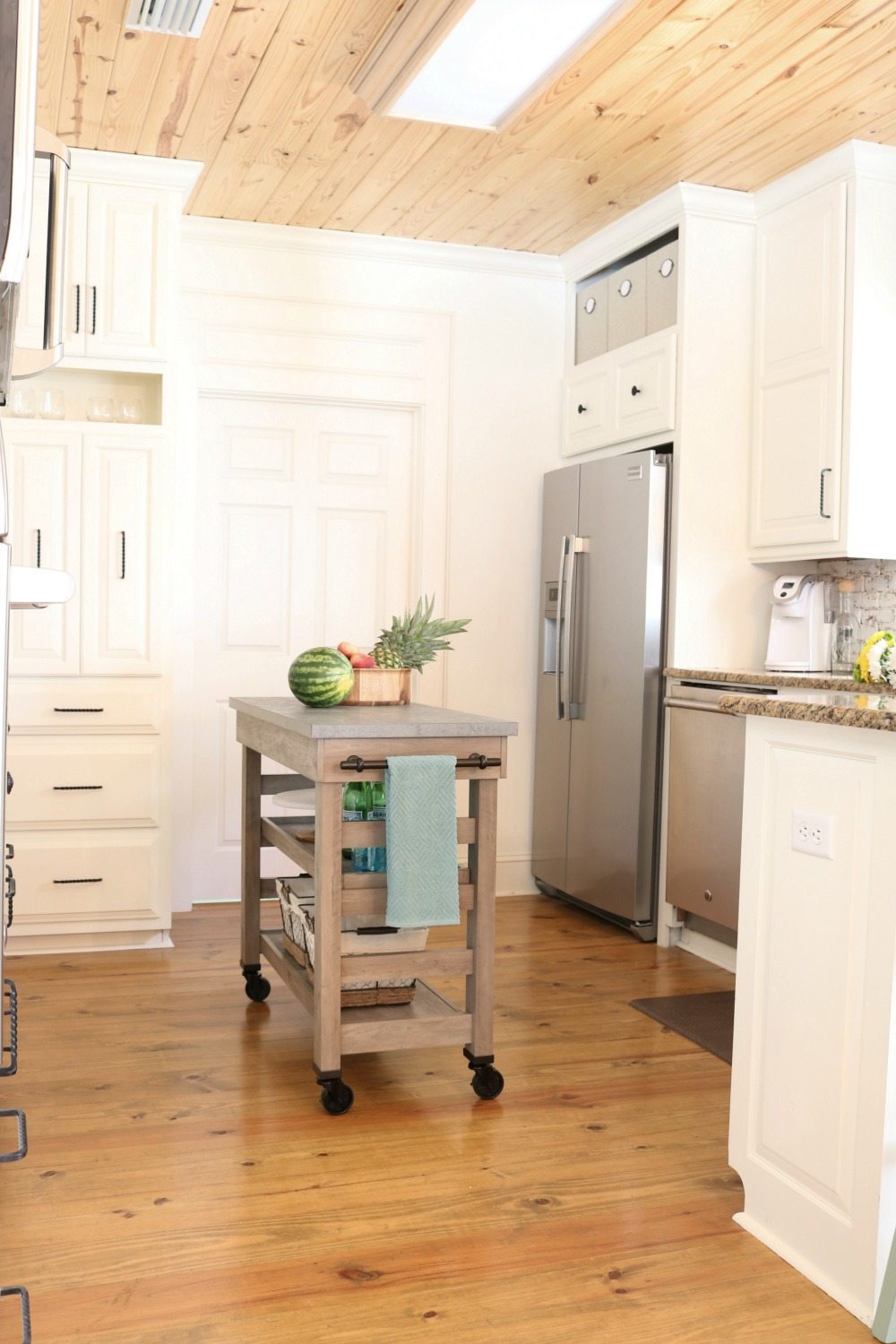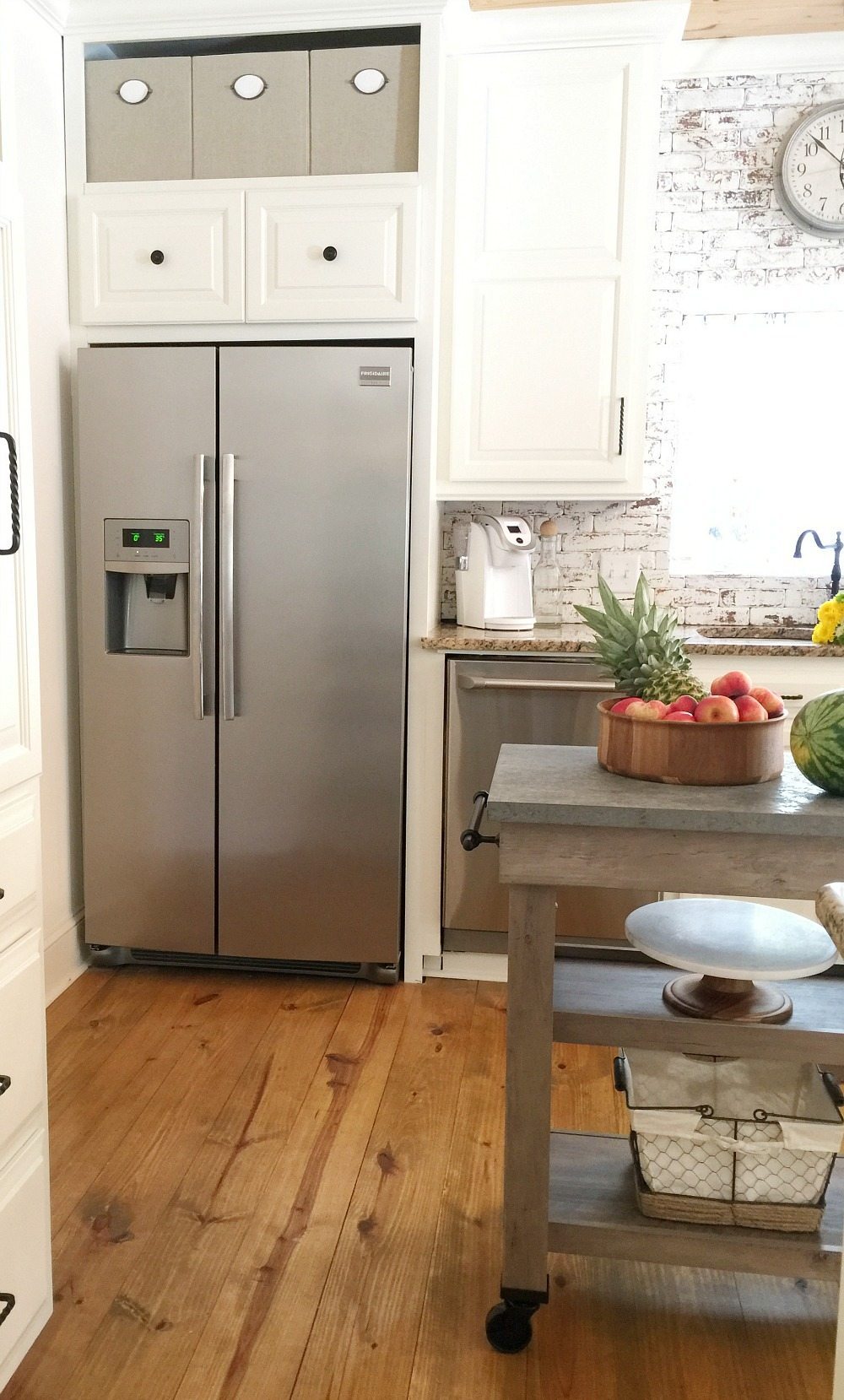 Above the refrigerator is a great spot for storage, I added these collapsible bins. Pretty storage is always a must!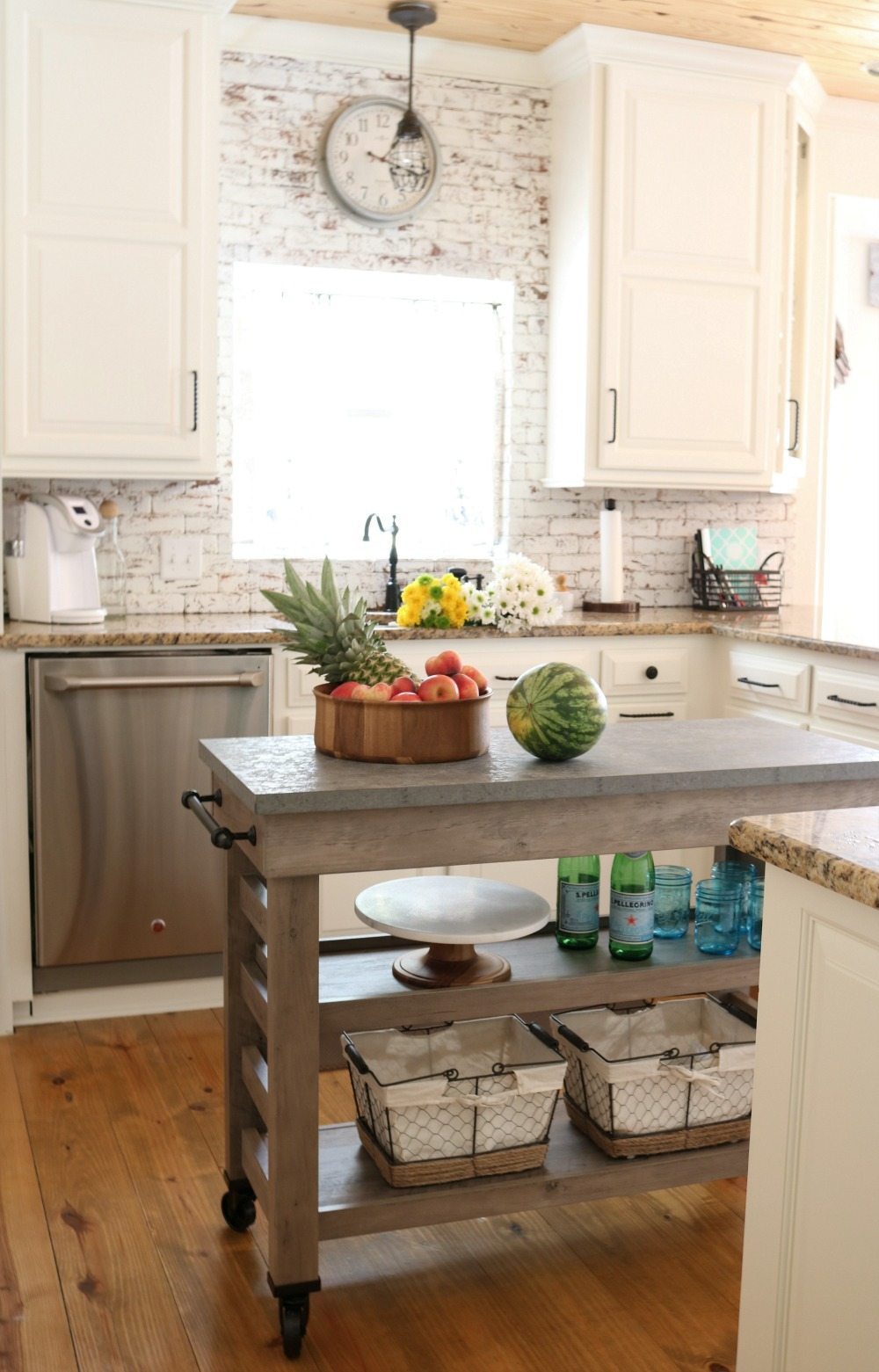 Are you like me, I neglected the kitchen in it's previous state, didn't really care how messy it was! Not anymore,I found a place for the toaster so the counters looked neater and  grabbed this Better Homes and Gardens Utensil Caddy for storing note pads, pens and other nick knacks that were previously stacked in this corner.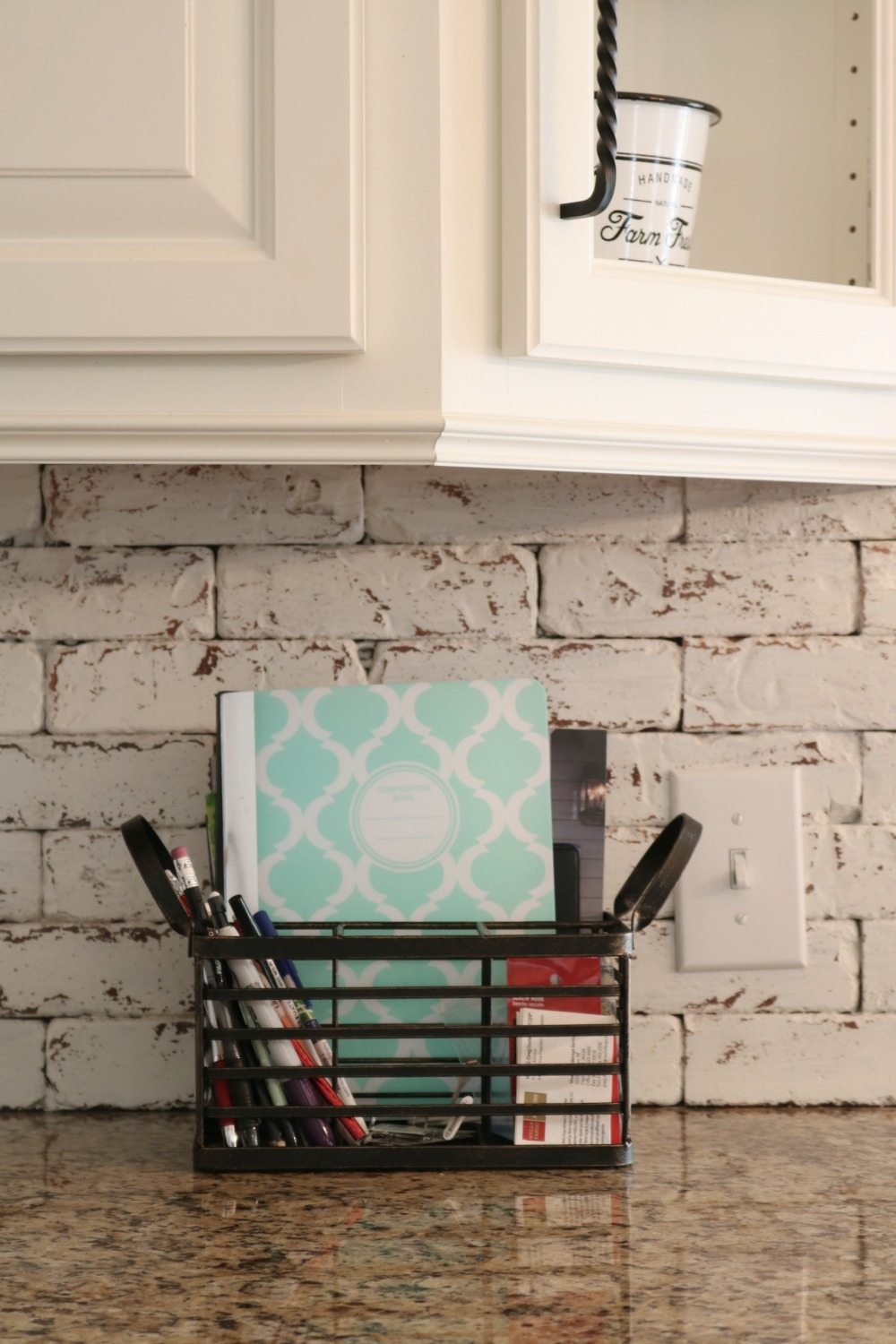 Fresh fruit and flowers are a quick and easy way to add a fresh look to the kitchen.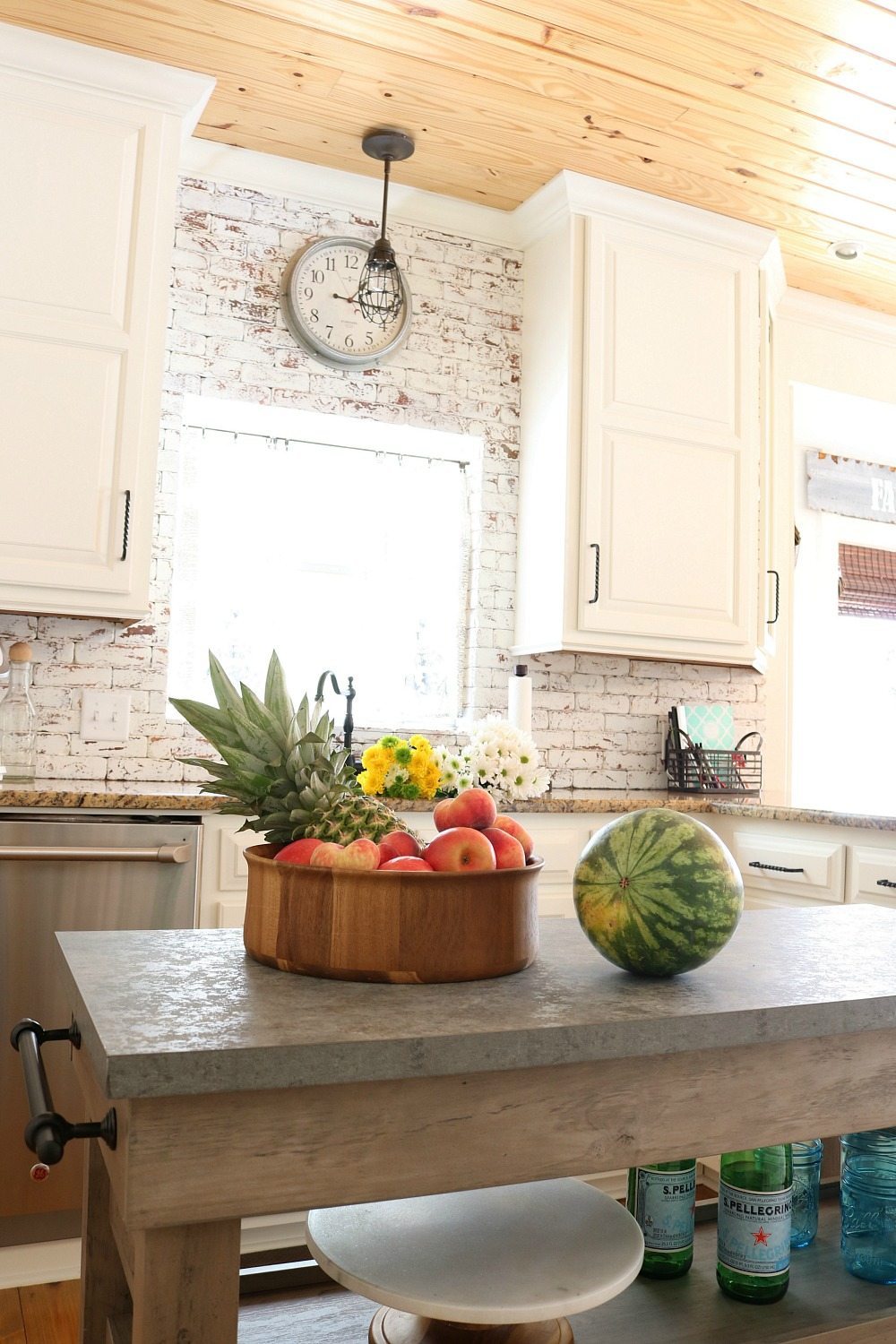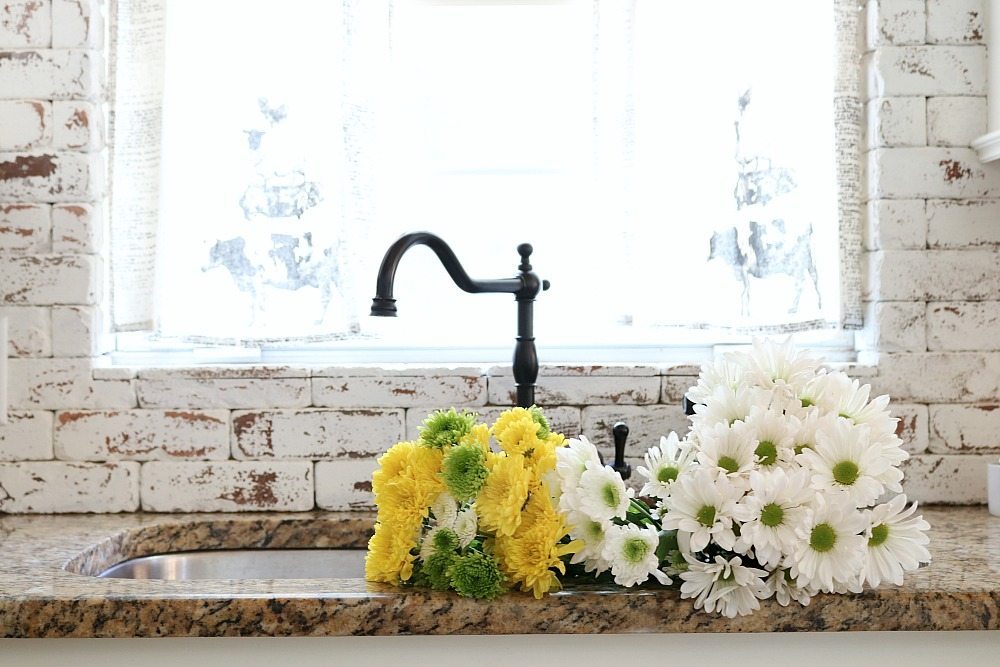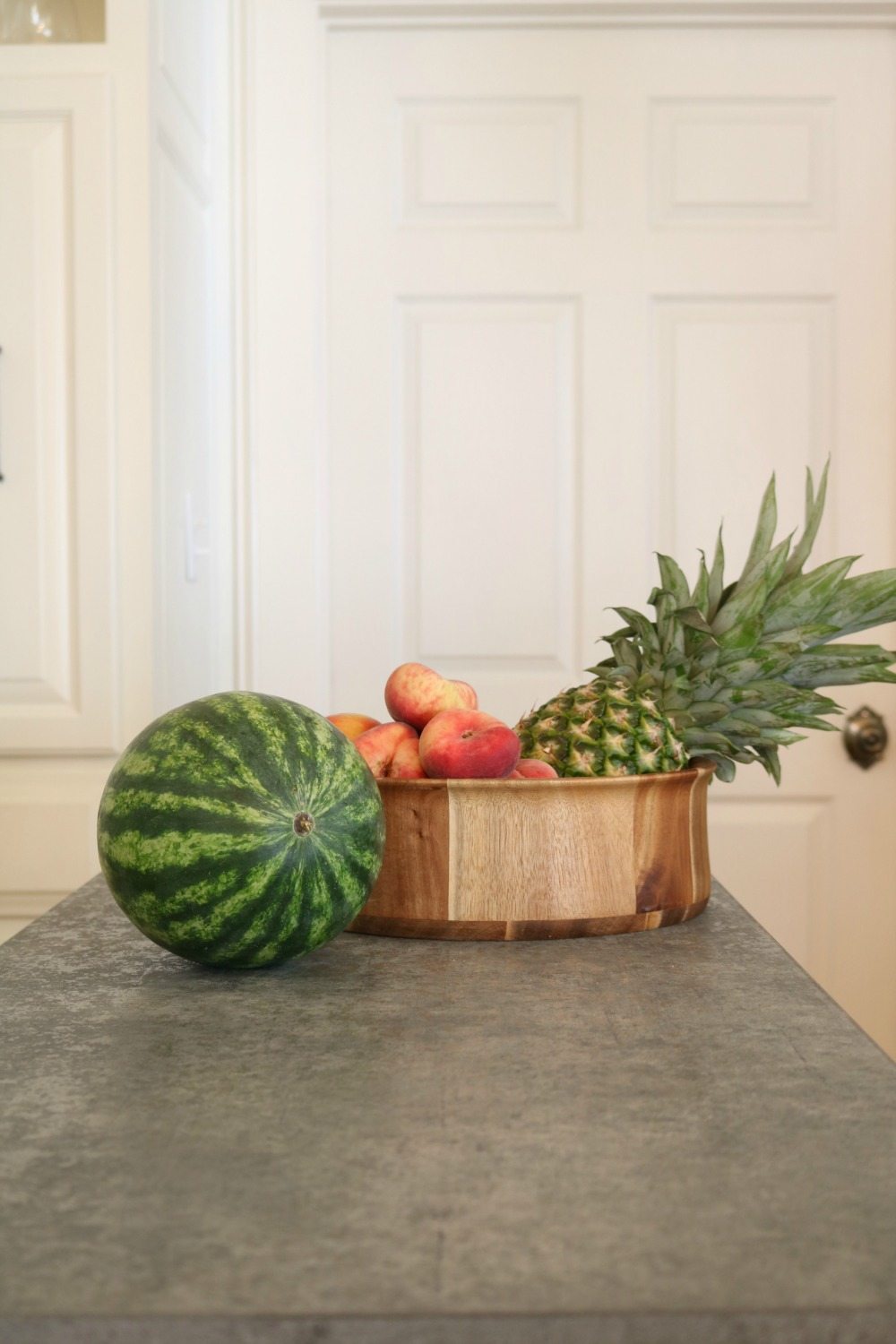 I love using these wood acacia bowls, they add a bit of natural warmth to the kitchen. I've used this one for salads and as a fruit bowl.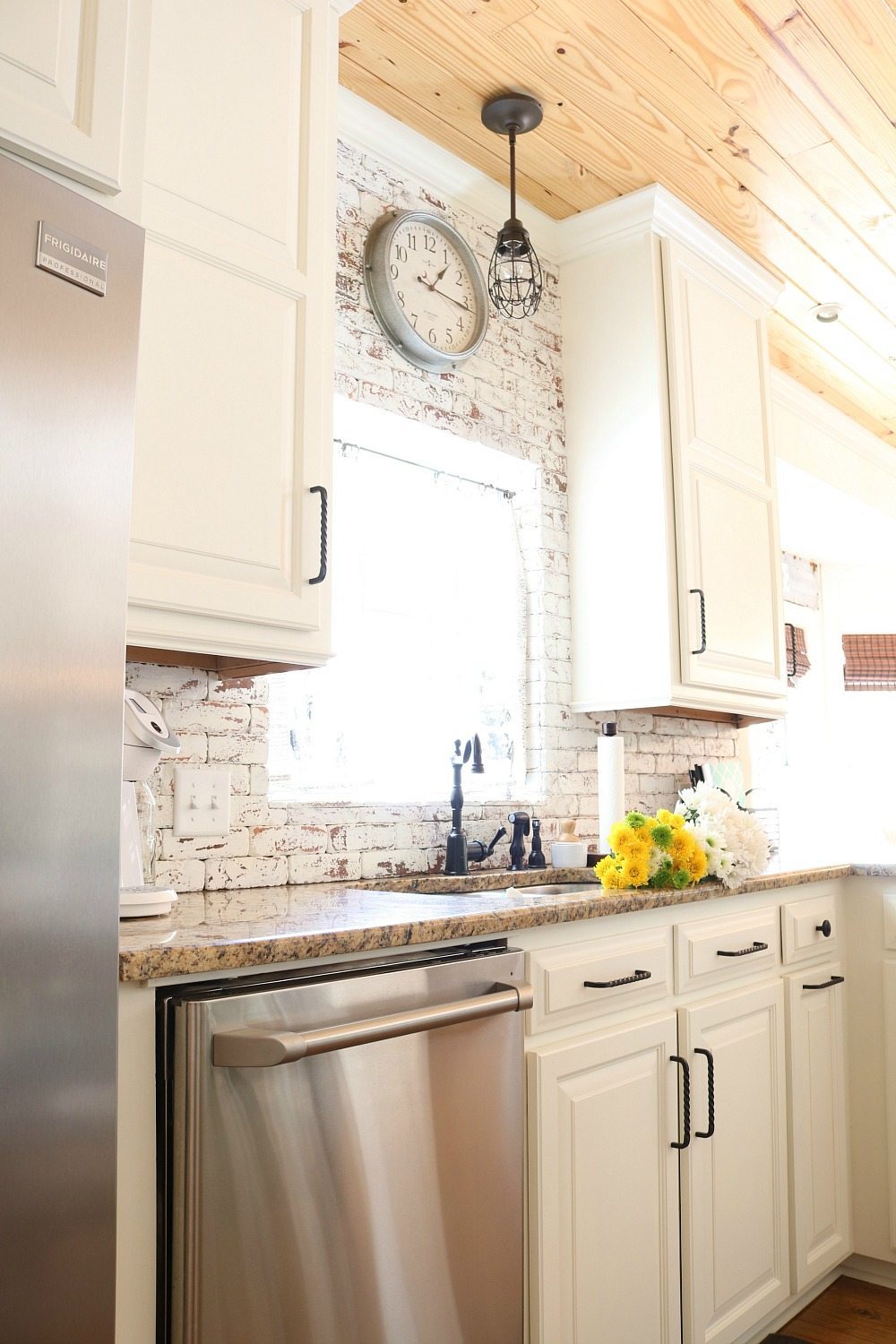 The wood ceiling really stand out now after everything was painted, I love how the galvanized clock looks above the sink.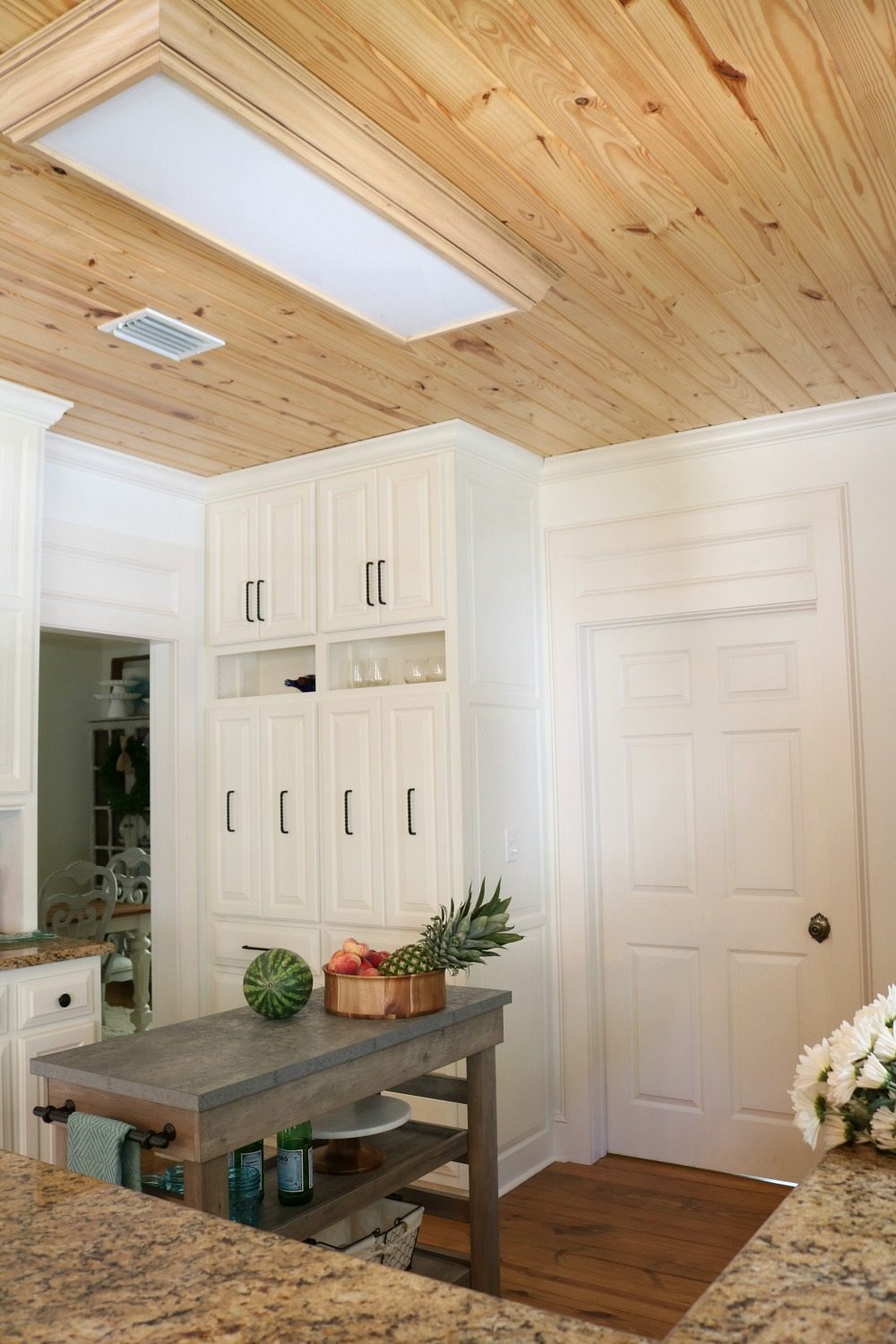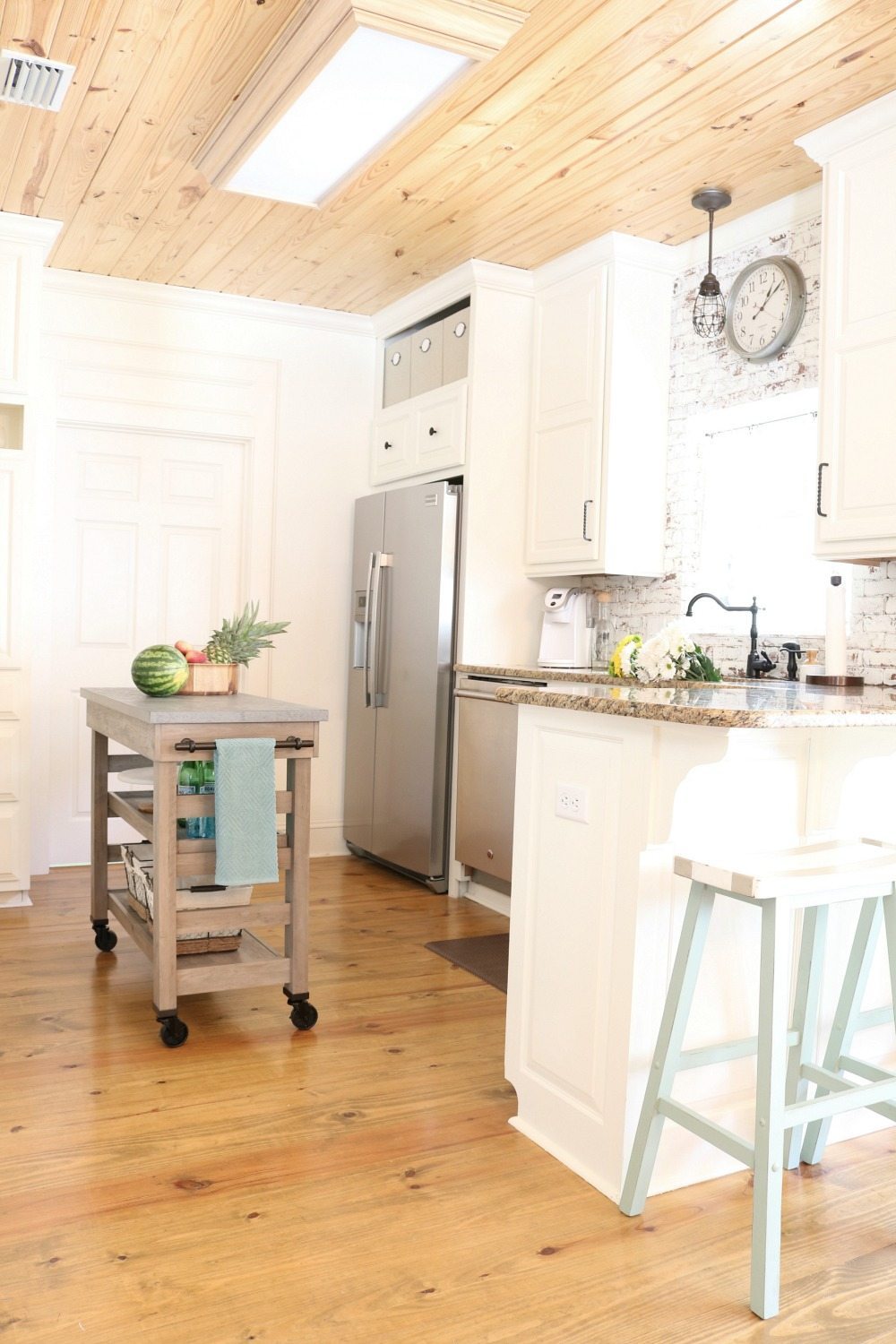 You can find me in the kitchen a lot more now!

[show_lookbook_widget id="368388″]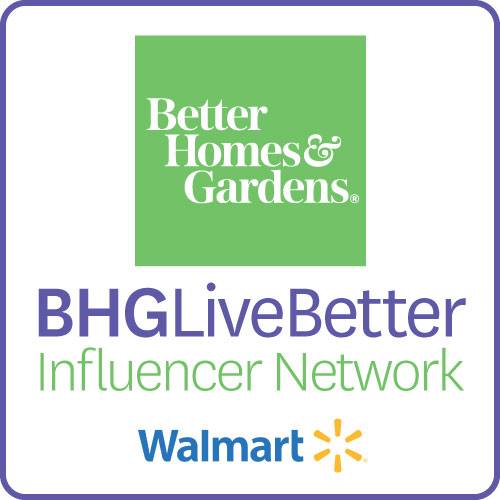 Keep up with all the beautiful Better Homes & Gardens at Walmart choices: Instagram – Twitter – Facebook – Pinterest – Website 
I love finding affordable decor at Walmart and sharing it with my readers, I am proud to be a part of the Better Homes & Gardens Live Better Blogger Network!