This was a mirror that came with a $45 yard sale dresser.  It's just been propped up everywhere waiting for me to decide where to use it.  I guess you could say that it was free, or at least that's what I'm saying because it came with a huge dresser (yes $45 for both)!
I decided to paint it black, I used newspaper to shield the mirror: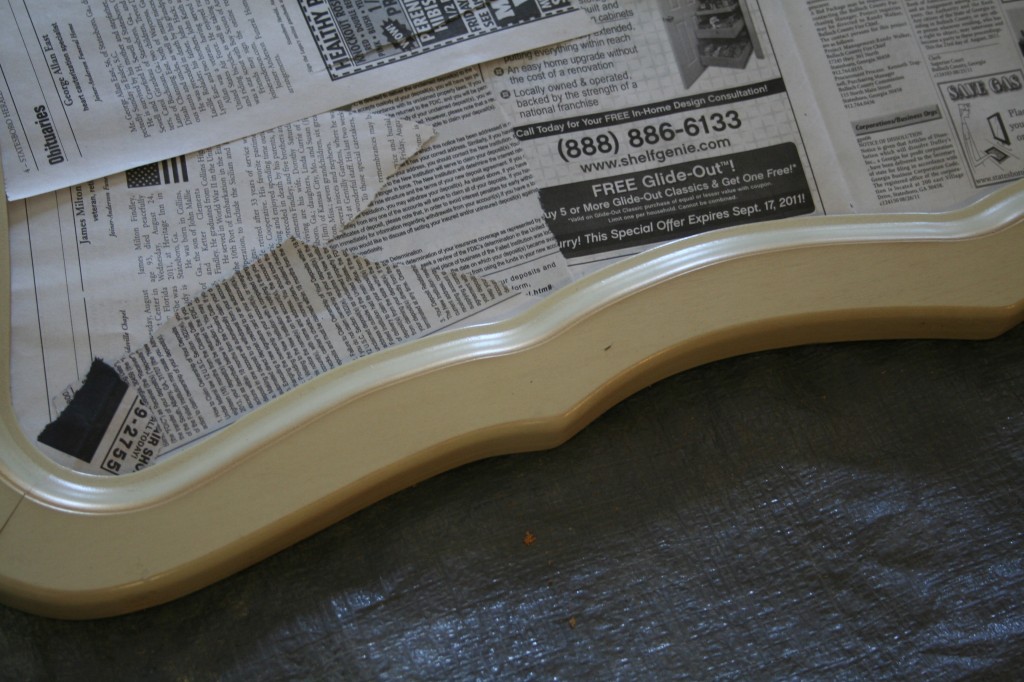 Took it outside and started spraying: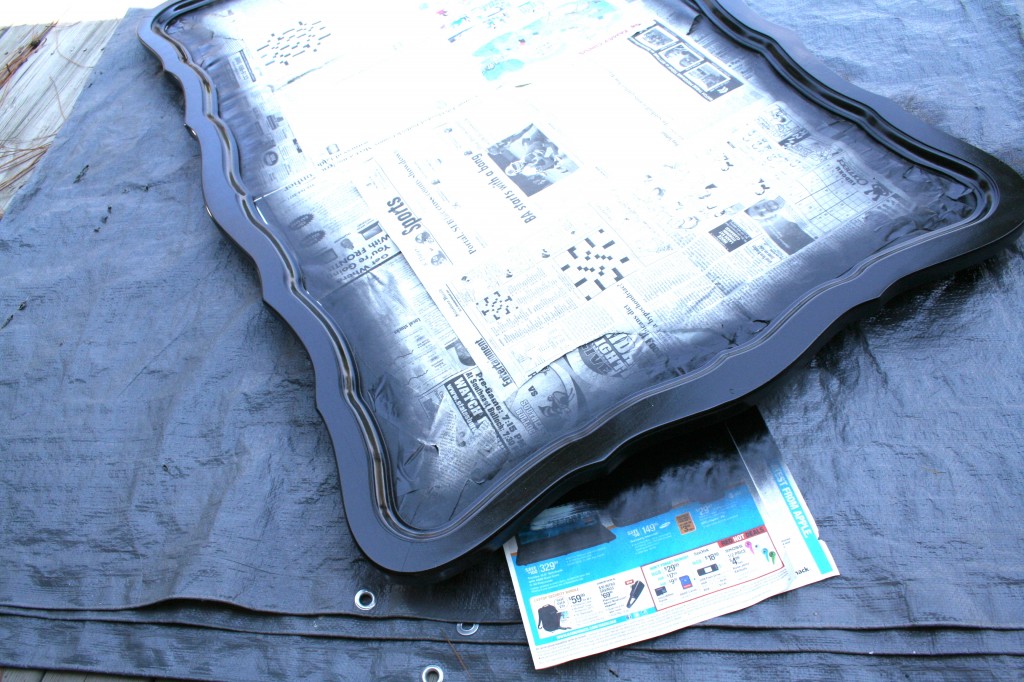 I added some Precious Metals Titanium for a little glitz (I love this stuff!)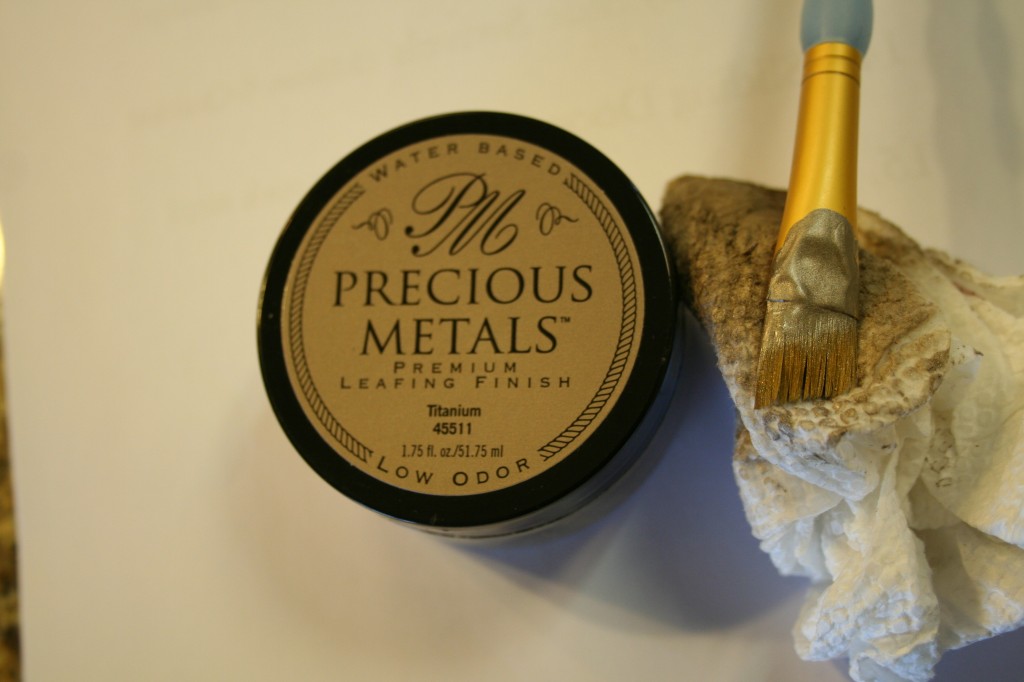 I dry brushed it on, to make it look worn.  The mirror looks old, so I thought this would add an aged effect.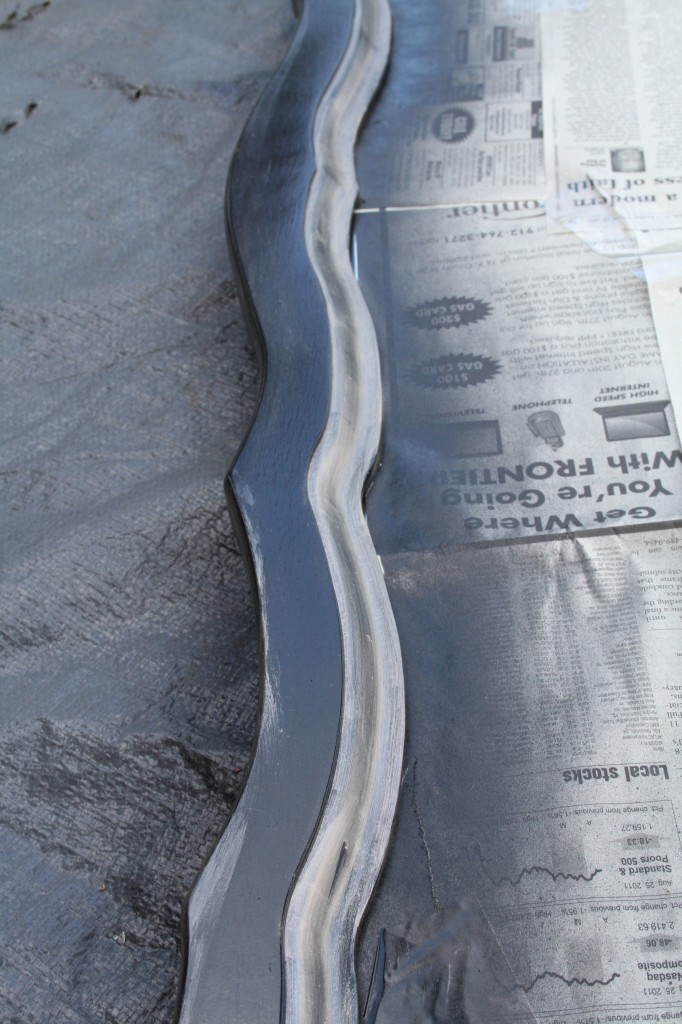 It's hanging in the entryway.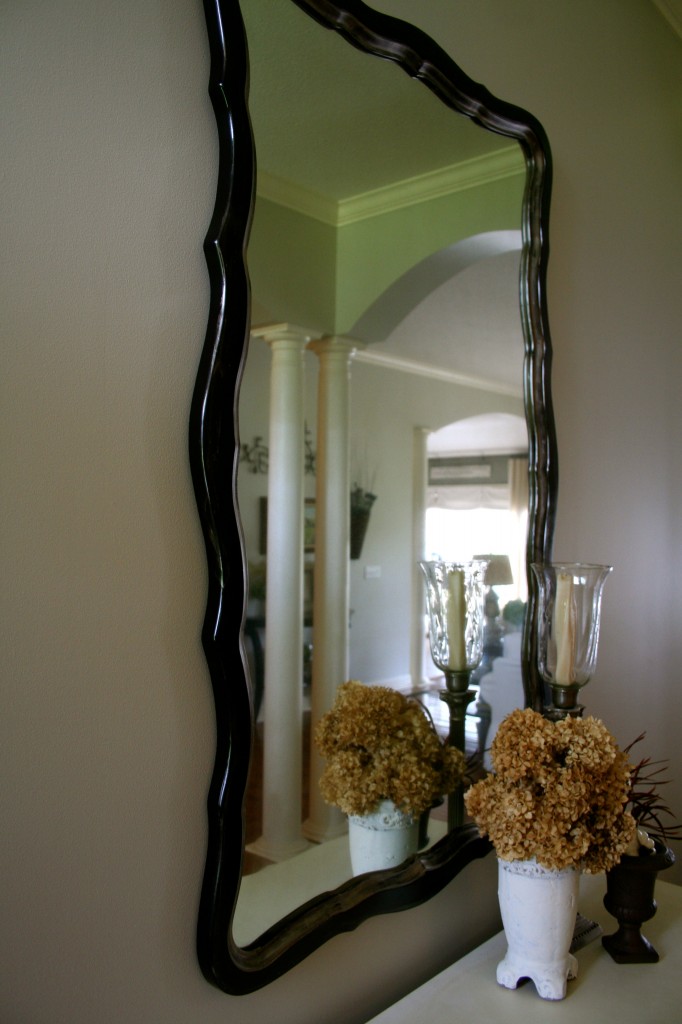 I like the shimmer of the titanium.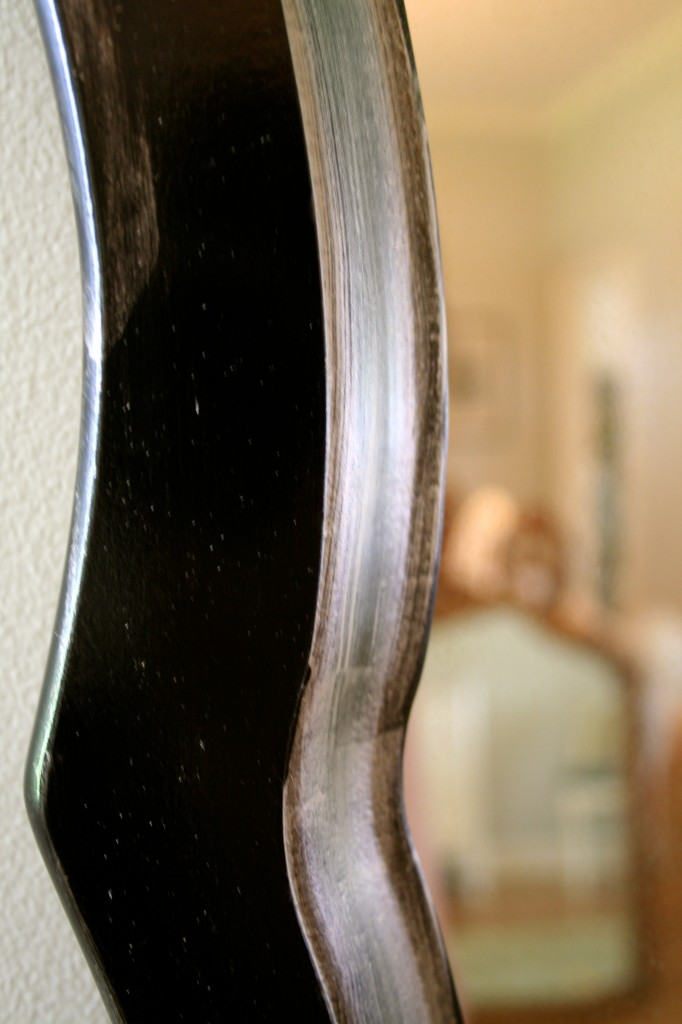 I wish I could get a good picture of the mirror, the silver is coming off in spots.  I love the way it looks.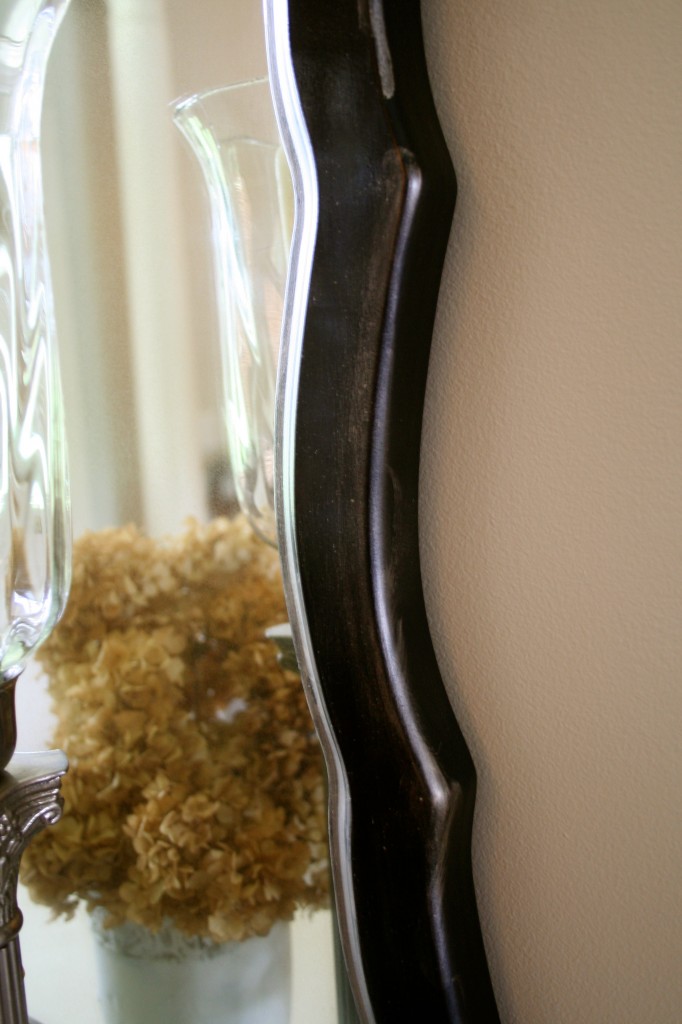 I'm happy with the updated version.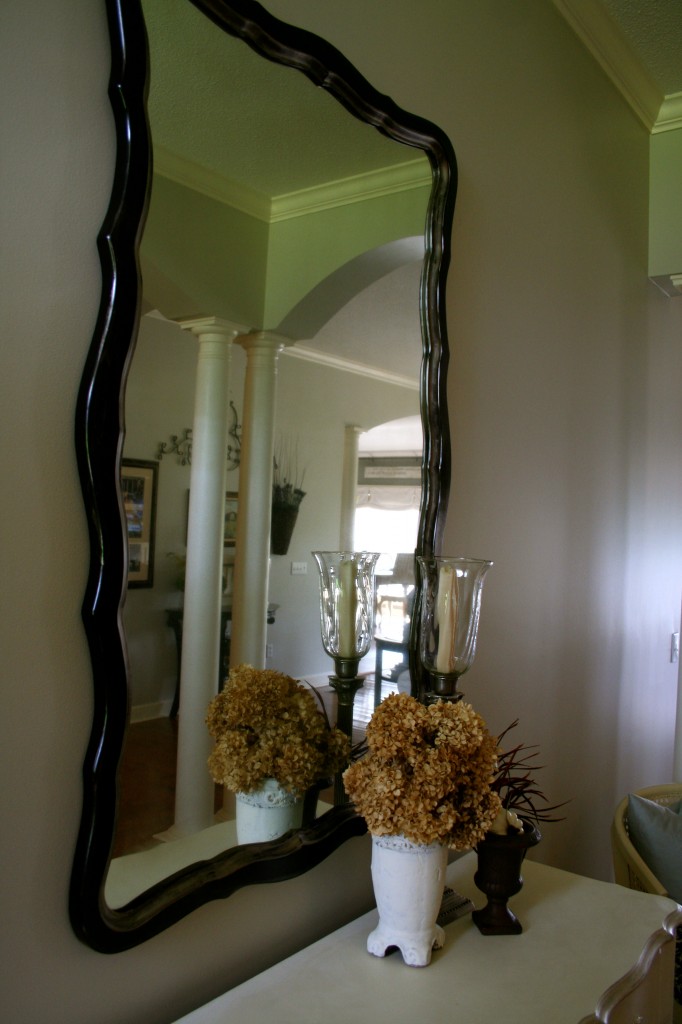 These pictures were taken before I waxed the dresser.  Here's what the area looks like now: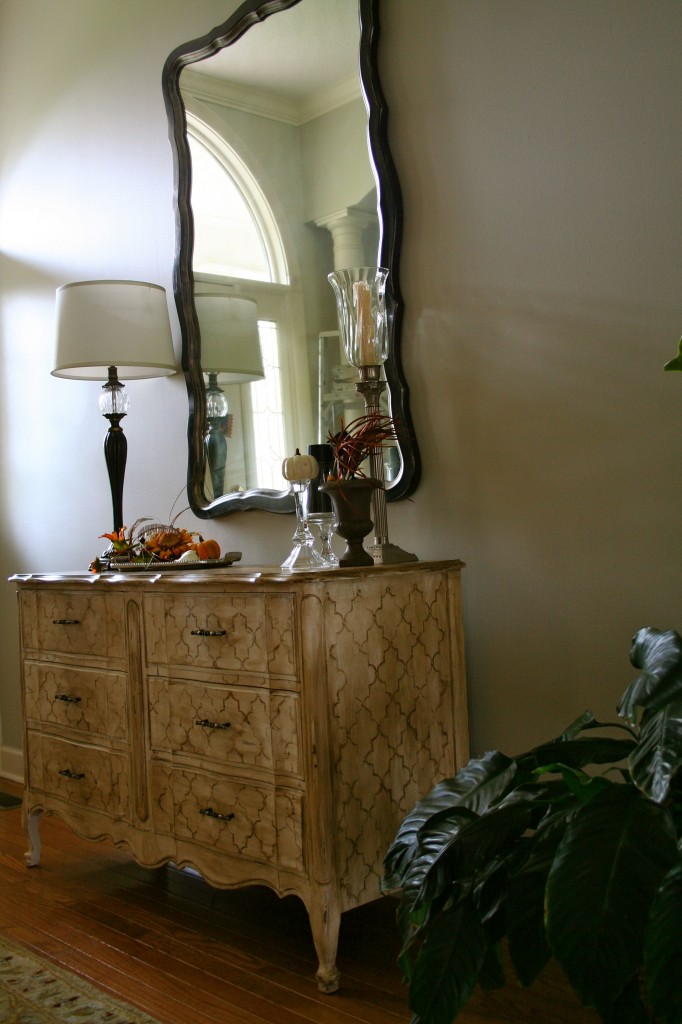 Sharing at these wonderful places: