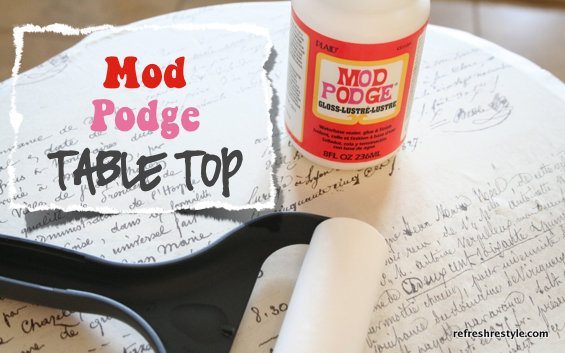 I bought this table at an estate sale. Solid wood, but the top was worn. I used Mod Podge and wrapping paper to makeover the top. Or you could use a map like I used here: Summer Entertaining
Supplies Needed:
Paper
Mod Podge
Rolling pin
Matte Poly
Paint
Purdy Paint Brush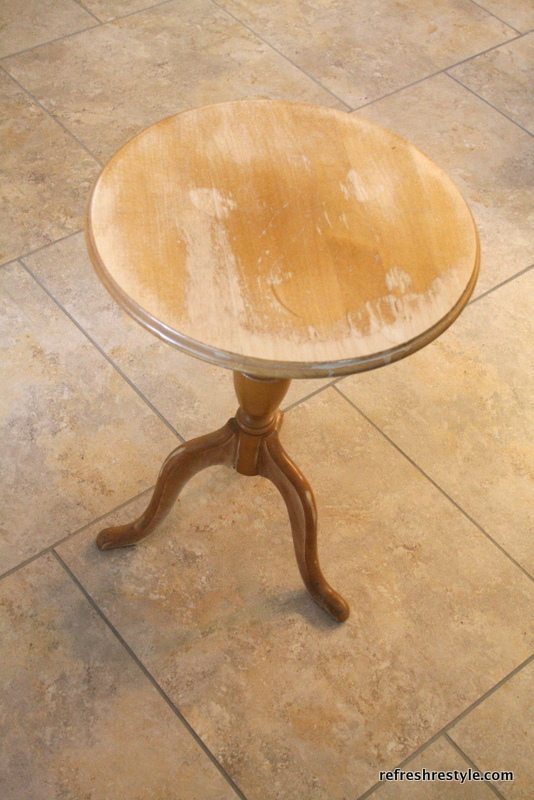 I cut the paper just a little larger than the top of the table, spread the Mod Podge evenly over the entire top.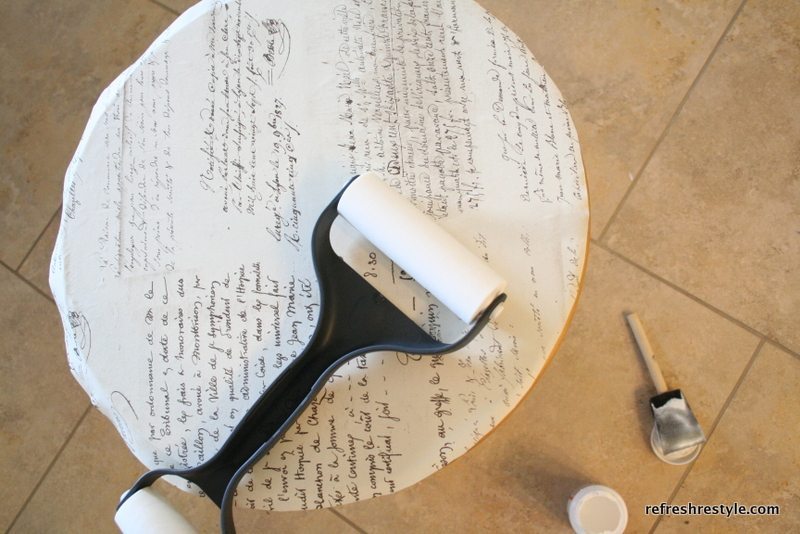 Use the rolling pin to smooth out the bubbles.
After it dried, I used my x-acto knife to trim the edges.
For added protection I coated the whole thing with a matte poly.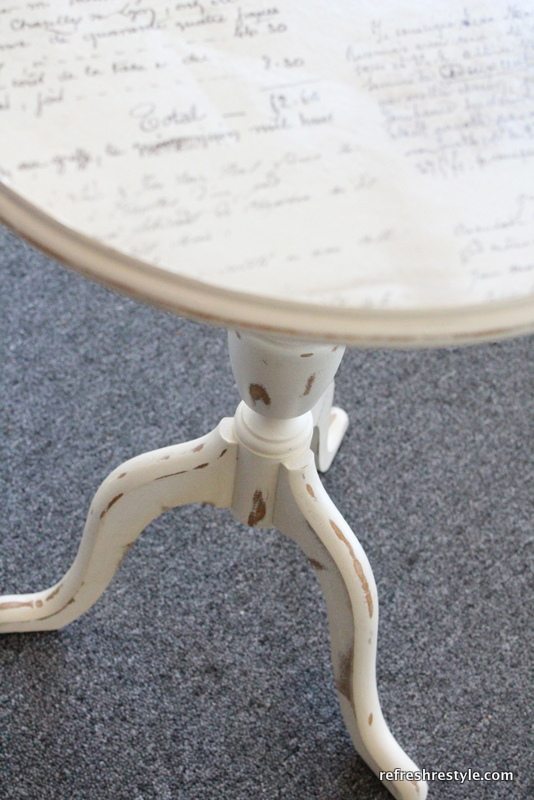 I used my Purdy paint brush and painted the base to match the paper and used sand paper to distress.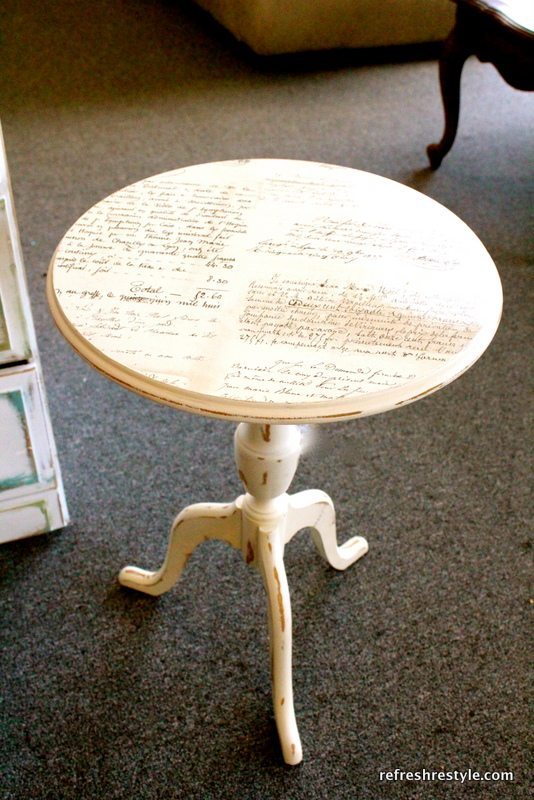 It doesn't even look like the same table. Thank goodness 🙂
Paper, Paint and Mod Podge to the rescue!
My Amazon affiliate Links for you: